Digital marketing, also known as online marketing, encompasses all marketing efforts using online media channels such as search engines, websites, email, social media, and mobile apps. Digital marketing allows local businesses to reach a much larger group of potential customers in less time.
Marketing on online channels is also affordable and measurable. You can constantly track the success of your marketing efforts and promote them over time. Moreover, the marketing enhances your online visibility and credibility, resulting in higher conversion and ROI rates.
Take a look at this article if you want to learn how #local #businesses can benefit from #digital #marketing.
So, in short, digital marketing provides a wealth of opportunities for local businesses if used correctly.
This post will explore some of the best tips and techniques to help local businesses benefit more from digital marketing. Therefore, let's take a close look at how you can leverage digital marketing strategies effectively to promote your local business.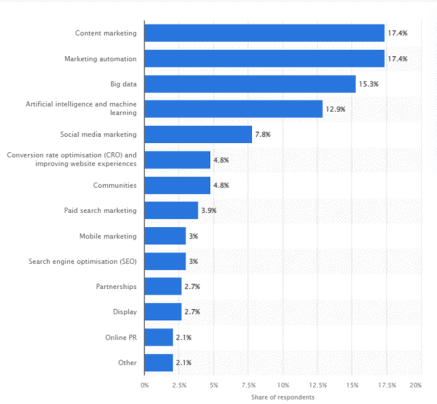 1. Local Search Engine Optimization (SEO)
Nowadays, many people rely on Google and other search engines to get information on local businesses. Staying on top of local SEO means more website traffic and conversions because this strategy is more relevant to your base of local customers. It makes local businesses visible to local customers when they search for local services or products online.
Start by setting up a Google My Business account to rank higher on Google maps and drive more qualified leads to your site and store. Through this tool, you can provide accurate and up-to-date contact information for your customers.
Ask your customers to review your business online. Customers' positive reviews will optimize your online presence and encourage more potential customers to buy from you. In addition, your digital marketing strategy should also incorporate sending private messages to unhappy customers and seeking their feedback on how to improve. Thus, you can promote your local business by showing your clients that you listen and care.
Utilize the Google Keyword Planner to integrate a list of locally relevant keywords into your site to rank better. The best way possible to increase your brand's visibility iso rank on the first page of Google for keywords relevant to your location and industry.
Get your business name, address, email, and phone number into online directories like Yelp, MapQuest, or Foursquare to boost your local SEO ranking.
2. Create a Mobile-Friendly Website
Remember that Google pays attention to other key ranking factors like a site's speed, quality backlinks, responsiveness, and mobile-friendliness before including it on the SERPs. More local searches happen on mobile devices and tablets than on desktops.
So you risk losing a local customer if your website isn't mobile-friendly. Therefore, if you want to gain more online visibility, you should consider using responsive design to make your website accessible on all devices.
3. Social Media Marketing (SMM)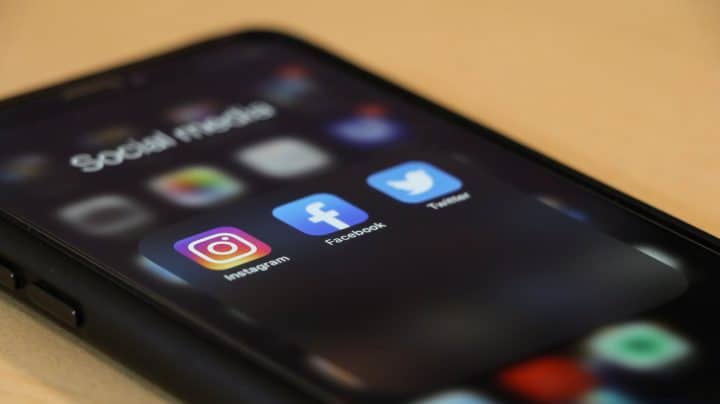 Social media marketing involves sharing texts, images, and videos on social media platforms to raise brand awareness and build engagement with the target audience.
Utilizing social media platforms as part of your digital marketing strategy will increase the number of people who know about your local business and are willing to support it.
Facebook
A social media platform that is globally one of the most popular offers cost-effective, targeted, and customized advertising opportunities to local businesses. Many local companies have utilized Facebook advertisements to their advantage.
Facebook ads use advanced targeting based on demographic, geographic, behavioral, and psychographic segmentation data to connect you with more potential prospects in your area. If you have not used Facebook ads for your local business, give it a try to see how it can drive new customers into your local store. If you don't have any prior experience running Facebook ads, don't worry! You can still take advantage of powerful marketing tools like adplorer.com to create and manage all your local advertising campaigns professionally.
Instagram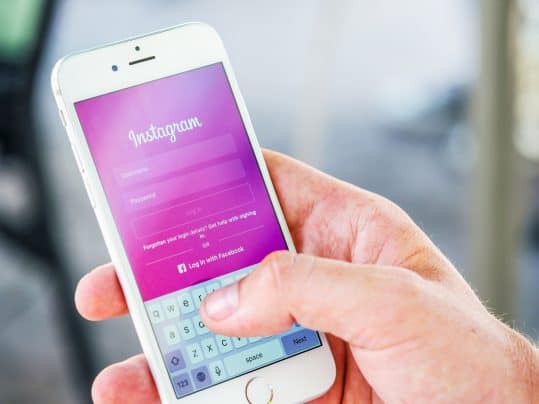 Instagram is one of the top social media platforms for local businesses to connect with qualified customers. If you want to leverage Instagram to grow your local business, first of all, you need to learn how to get more followers on Instagram. Note that your followers serve as potential customers.
However, drawing targeted followers towards your Instagram business account is not as easy as it sounds. Building a large community of targeted leads will require a lot of strategy and effort.
The good news is that you can use an efficient Instagram growth service to help you grow faster on the platform. Reliable and proven Instagram growth services allow you to have highly targeted followers.
Moreover, the service can help you schedule Instagram posts and stories more consistently to increase your engagement rate. What's even more fun is the Instagram giveaway picker feature which allows you to choose contest winners in no time.
Working with the right local influencers can also help you reach more targeted followers and build brand awareness among them. Be careful to find influencers whose audience is your target market.
But how to find influencers? Finding influencers for various campaigns seems to be the real challenge for most. The best you can do is rely on an influencer marketing agency or platform to search for your influencer and even discover a suitable brand ambassador.
4. Local Email Marketing
Most people consider that email marketing is less effective than other techniques. Recent studies in the digital marketing field prove otherwise. According to Statista, the number of email users worldwide was 3.9 billion in 2019, and it is expected to increase to 4.48 billion by 2024.
Local email marketing is an affordable yet highly effective way of digital marketing that gets your message directly to potential customers in your area.
However, you first need to build a curated list of local prospects. There are numerous inventive approaches to building an email list of your consumers. The best way is to collect contact information through your social media and website.
Remember, the more extensive your qualified email contact list, the more successful your local business. Ultimately, you can send personalized and engaging email messages to retain customers and boost online and in-store engagement in the local sphere.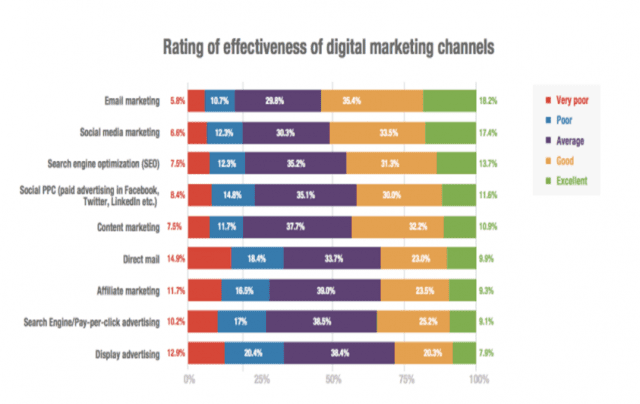 5. Take Advantage of the Latest Tech
As technology advances so rapidly, it is essential to keep up with it. Because of new technologies, digital marketing has grown significantly in the last several years. There are thousands of digital marketing tools available on the market.
However, you should only select those that better help you accomplish your business goals. So it is essential to stay on top of the digital marketing tools and trends that help you reach your target audience and serve them in the best way.
One of the best technologies available for those owning a website is user session recording and replay and landing page optimization tools. Using such tools, you'll be able to precisely view how visitors behave from the moment they land on your website. This way, you can discover the strengths and weaknesses of your website and use the insight to optimize the user's journey.
Final Note
In today's digital world, a solid online presence is not an option but a vital necessity for local businesses.
Digital marketing gives you a chance to win the heart and trust of new customers.
Additionally, you can monitor the performance of your digital marketing efforts to see which strategy is effective and which one does not work for your business. Thanks to digital marketing analytics, every approach used in every campaign is measurable.
The other great thing about digital marketing is that it offers a wide range of ways that apply to businesses of every shape and size. Here, we only pointed out just some of the best techniques digital marketing can help your local business on the road to generate more leads and sales.
If you have not leveraged digital marketing yet to grow your local business, get to work right now. Implementing the right local digital marketing strategies will elevate your local business to the peak of success.