Every digital marketer needs the right set of tools to do their job. And while there are many famous tools out there that can help you. Some haven't become famous yet but can be of great help in your marketing efforts.
Before we begin, we want to point out that you should find a unique and quality hosting platform to have a successful website.
WPMU DEV's all-in-one WordPress platform gives you everything you need to manage, update, optimize, secure, and host client sites – all under one roof. Get 20% off any of their plans here.
Take a look at these #breathtaking tools for #digital #marketers that are not very famous but definitely should be!
So, without further ado, here are 10 lesser-known tools for digital marketers.
1. Social Pilot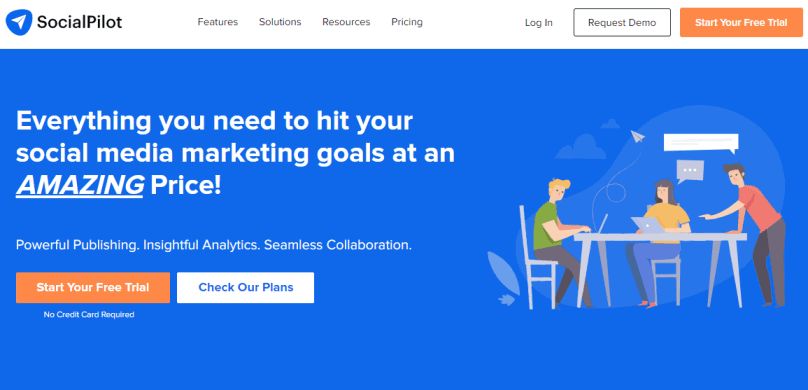 Small businesses can use social media to engage customers, introduce their brand's personality, and increase lead and sales. However, getting social media right takes time and resources businesses do not have. So, how do you go about doing so? You're going to get SocialPilot.
SocialPilot is an all-in-one social media marketing and management platform that is simple to use and economical. You can plan posts, manage your mentions, and communicate with your community from one simple interface.
It works on all social media platforms, and there are no restrictions on how much you may share. You can respond to all of your comments, emails, and posts in real-time, ensuring that you never miss an opportunity to build a relationship with a potential customer.
2. Rebrandly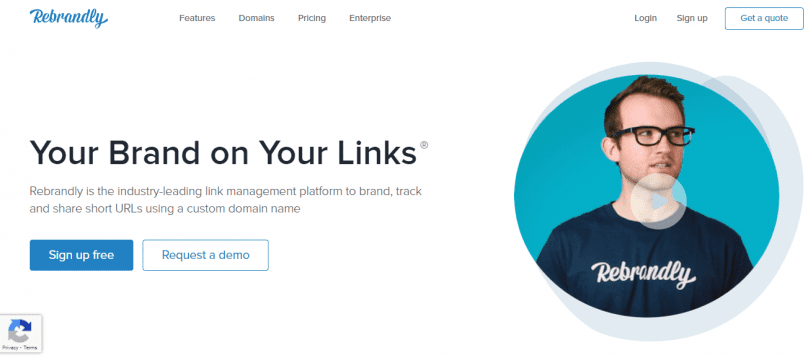 Rebrandly is a link management platform that helps marketers increase brand visibility and link trust by shortening and branding links created and shared online.
This program also includes an advanced analytics feature that allows you to see who is clicking on your links. It also includes their country of origin, the most popular times and days, and the social media platform from which they came.
It's a simple tool with capabilities like QR codes, link retargeting, and a UTM builder, to name a few. You may also combine the power of remarketing with the ability to produce custom-branded URL links in one tool.
3. SE Ranking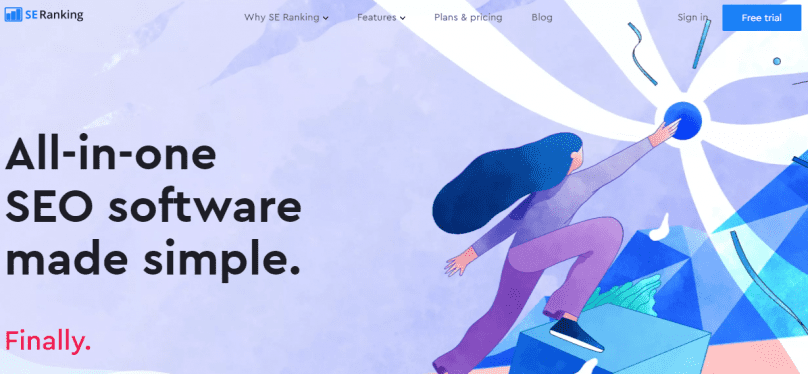 SE Ranking is an SEO tool with valuable features for company founders and marketers. For starters, they provide a competitor research feature that lets you discover what keywords and content your competitors are targeting.
They also have social media management capabilities, which is a fantastic feature for those looking to expand their social following on a shoestring budget.
SE Ranking is an excellent option for small businesses looking for an all-in-one platform to handle SEO, content, and social media. Multiple accounts, white-labeling, and sub-accounts are all features that make it ideal for agencies.
4. Remesh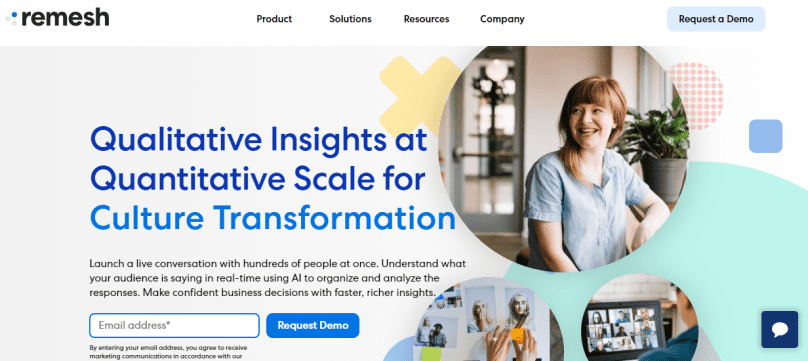 Remesh is a software meant to assist marketers in getting inside consumers' thoughts as a quantitative and qualitative research tool.
You can have a live conversation with up to 1,000 customers simultaneously using the user-friendly chat platform. Participants can send open-ended responses in real-time, which the platform's artificial intelligence analyzes and segments as they happen.
After the analysis is complete, you'll be able to see all of the data on unique dashboards that are created in minutes, allowing you to plan, run, and analyze session insights in only a few hours.
5. Wordable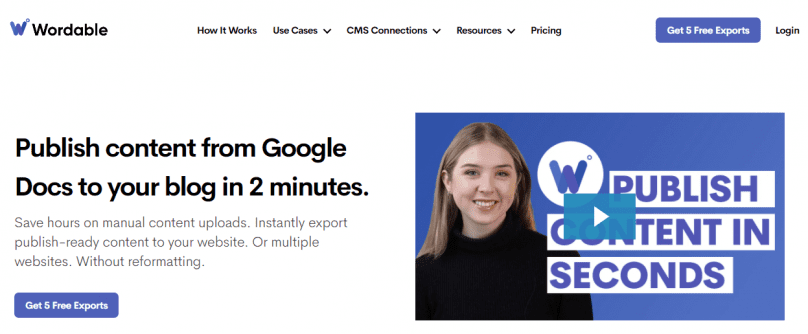 Small marketers constantly seek methods to boost productivity and get more bang for their buck with their resources. The simplest places to find productivity benefits are where you can reduce repetitive or time-consuming jobs.
If you're a frequent writer in content marketing, you probably spend a lot of time posting drafts to WordPress. It's monotonous and uninteresting, and it wastes a lot of time for your writing career.
Wordable allows you to bypass that step and focus on the more essential aspects of content production and promotion. It enables you to upload appropriately structured and designed Google Docs to WordPress in just a few clicks.
6. Survey Anyplace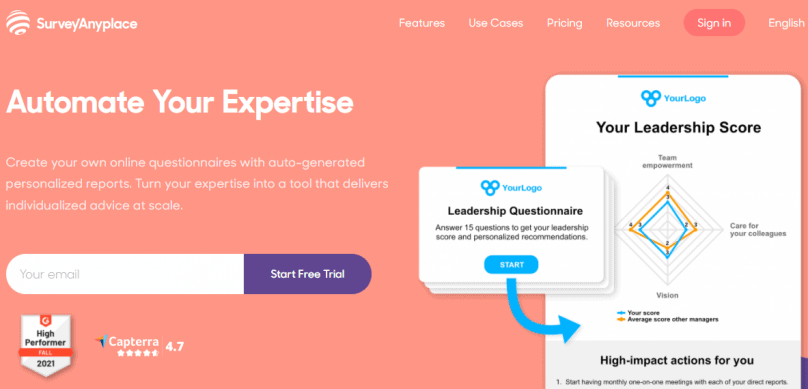 Create engaging surveys, quizzes, and assessments using Survey Anyplace. Using interactive surveys to make your existing content more engaging and increase conversions is a lovely way to go about it. According to studies, interactive content generates twice as many conversions as passive material.
An intriguing feature is delivering a tailored PDF report to participants using their answers when doing the survey.
7. Juicer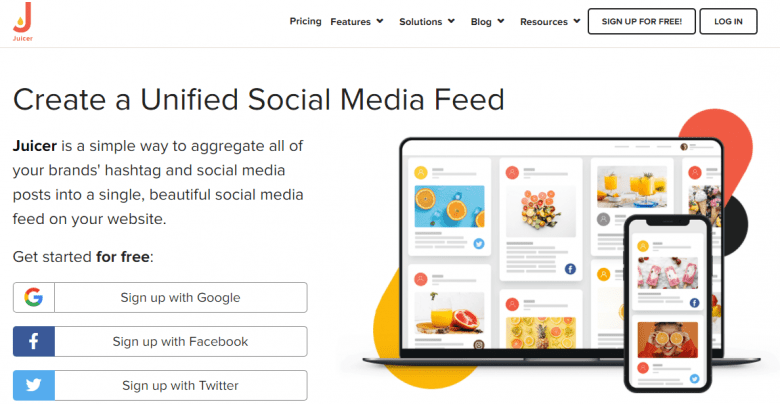 Adding a social media feed on any site used to entail a slew of unsightly iFrames that clashed with the rest of your design and broke mobile responsiveness. On the other hand, Juicer allows you to add a single aggregated feed of all your social network posts that is seamlessly integrated and formatted to complement your website.
Juicer is far less expensive than its competitors; for example, Tint, a more well-known competitor, charges $600 per month to achieve the same thing as Juicer. Juicer's base version is entirely free. The most costly package costs $99 per month for 15 accounts, making it an ideal starter package for those looking to establish a social media presence.
8. Leadsurance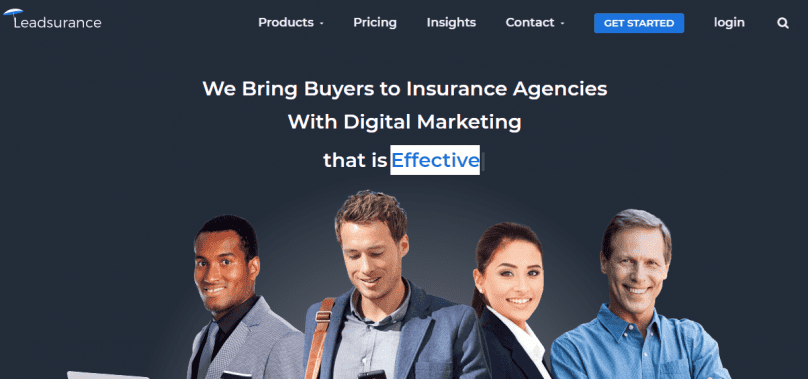 Leadsurance is an insurance marketing automation tool that freelance marketers and agencies can white label and administer under their brand in addition to reselling to their clients.
It's never been easier to manage bespoke WordPress sites, online reviews from various platforms, and different social media channels for customers. Also, dozens of insurance connectors and automation tools. As a Leadsurance partner, you'll have access to marketing specialists and resources to help you expand your marketing company.
9. Right Inbox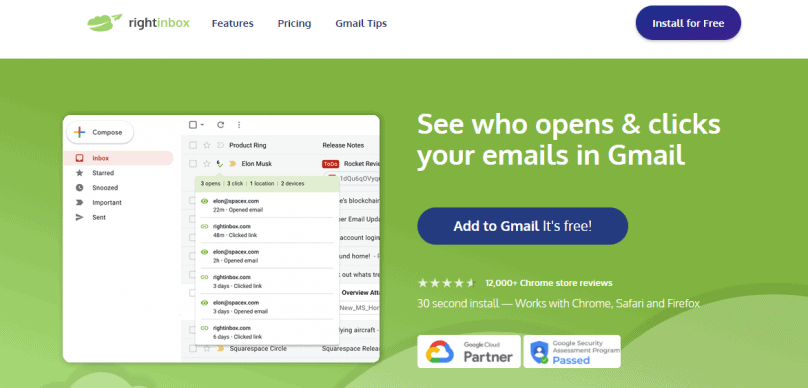 Over 250,000 professionals use Right Inbox to boost their email productivity every day. Right Inbox is a simple extension that boosts your Gmail account by allowing you to schedule emails, which is especially useful for companies that work in several time zones.
Set up your email, and Right Inbox will send your emails at the appropriate time for the time zones you're dealing with. Save time by using the recurring email option to avoid repetitive procedures. Also, this is a fantastic tool for streamlining your workflow and allowing you to focus on more critical aspects.
10. Lumen5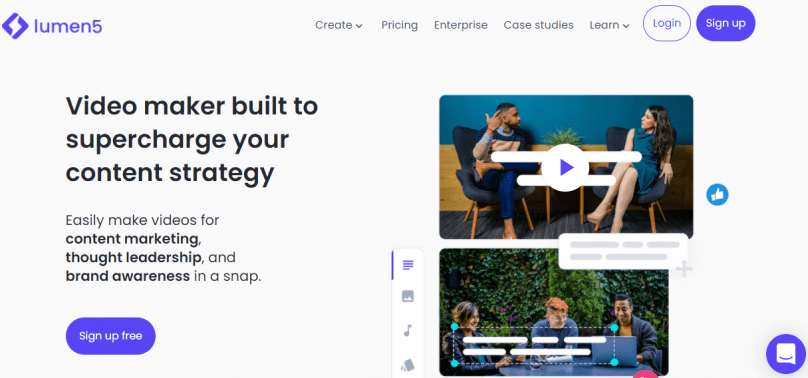 Lumen5 is a video creation platform that makes it simple to create social content for increasing online audience interaction. The platform's goal is to make it easy for anyone, regardless of prior knowledge or training, to create entertaining video content in minutes.
Lumen5's technology enables startup marketing teams to focus on the story and narrative while Lumen5 takes care of the heavy lifting.
Lumen5 also includes an integrated media library with millions of copyright-free pictures, movies, and audio files. That means your team will have access to whatever they require without the need to record or purchase digital materials from outside sources.
Final Thoughts
Going out of your comfort zone as digital marketing and utilizing a lesser-known tool might help you advance marketing strategies to a point you haven't thought of before.
Using lesser-known tools has its advantages; for example, they usually come a bit cheaper.
There isn't much to lose either way, so why not give one of these tools a chance.