The Internet nowadays is teeming with various online shops. You can buy practically anything online – from basic life necessities to reading platform subscriptions. The accessibility of e-commerce platforms and their ease of use have probably contributed to the astonishing rise in the number of web stores.
However, this hasn't always been the case. There was a time (not so distant) when the sellers had to invest serious amounts of money into creating an online version of their shop. Thankfully, tech progress has produced more affordable platforms and introduced them to an average Internet user.
The new user-friendly platforms allow even the people with no coding knowledge to manage the setup of their eCommerce and do it with affordable costs.
Of course, it's often impossible to find a completely chargeless service, which is good, but there are some good free plans and free trials.
We will take a look at the most efficient of these affordable e-commerce platforms.
WooCommerce
WooCommerce is a free WordPress plugin that, upon installing, turns any WP website into an online shop. Just to clear up – free refers to the software itself. You will still be required to buy a domain name and pay for hosting services.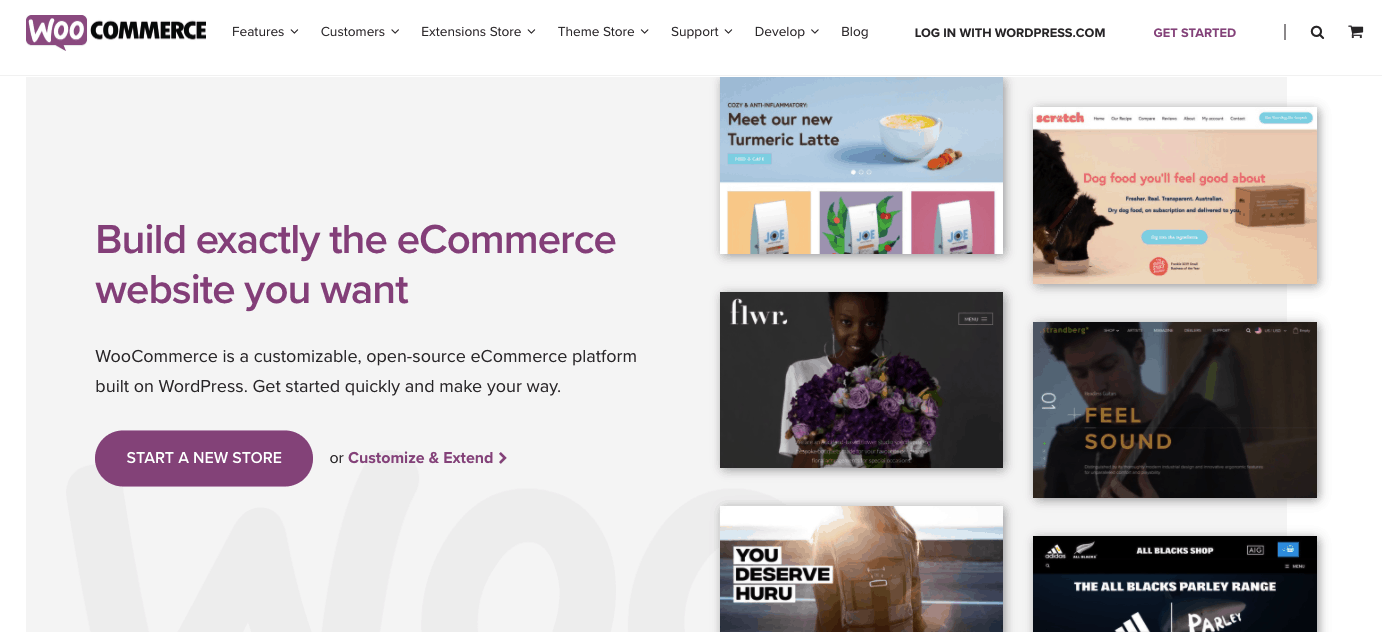 Other than this, the platform is easy to operate, and you can market any form of products or services through it. Customization includes themes, color schemes, and other visual fine-tuning options that are available to all users.
There are some exceptions, though. Namely, there are certain paid extensions which you might need at one point, so be prepared for these extra costs. On the positive side, the most popular payment methods will already be incorporated into your website. The platform also supports all transactions without any commission, but your chosen payment gateways will still apply their usual transaction fees.
Finally, for any assistance you might need, you can turn to the platform's thoroughly built help section, and you will probably be satisfied with the answers.
Shopify
Let's be clear – this is not a completely free service. Shopify is on our list because it offers a reasonably long trial period of 14 days. During this time, you can test all its features, and if you find it functional, you'll easily switch to a paid plan.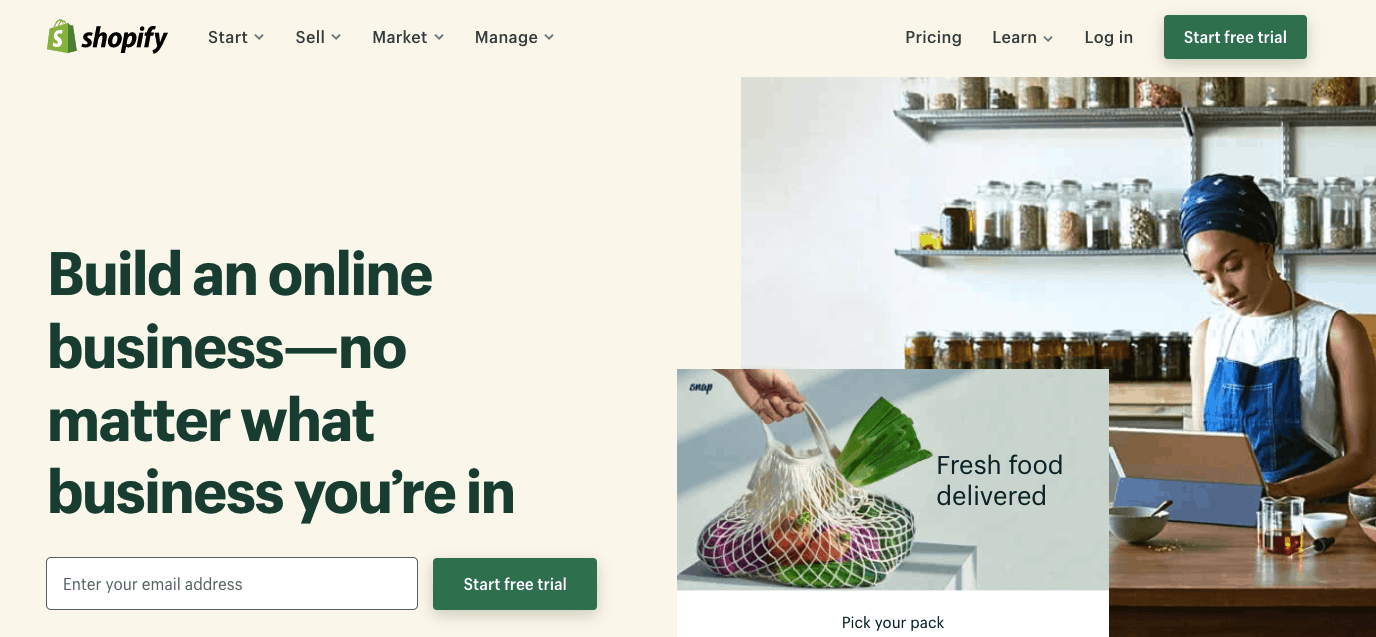 What might attract you in Shopify is its ease of use. It is fully hosted, so you won't have to take care of hosting subscriptions yourself. Also, its drag and drop interface is perfect for business people who don't have any coding skills. Further customization is made possible through numerous add-ons.
Another incorporated feature is the payment system – Shopify has its own that charges similar transaction fees like most mainstream payment gateways. Opting for it might be the smartest choice as it charges an additional 2% fee for all transactions made through a third-party gateway.
All these conveniences plus non-stop support might be just enough to make you stick with them past your trial period.
Big Cartel
BigCartel is another hosted platform that specializes in artistic and creative stores. This means that you will find this option most suitable if you plan to sell handcrafts and similar creative works.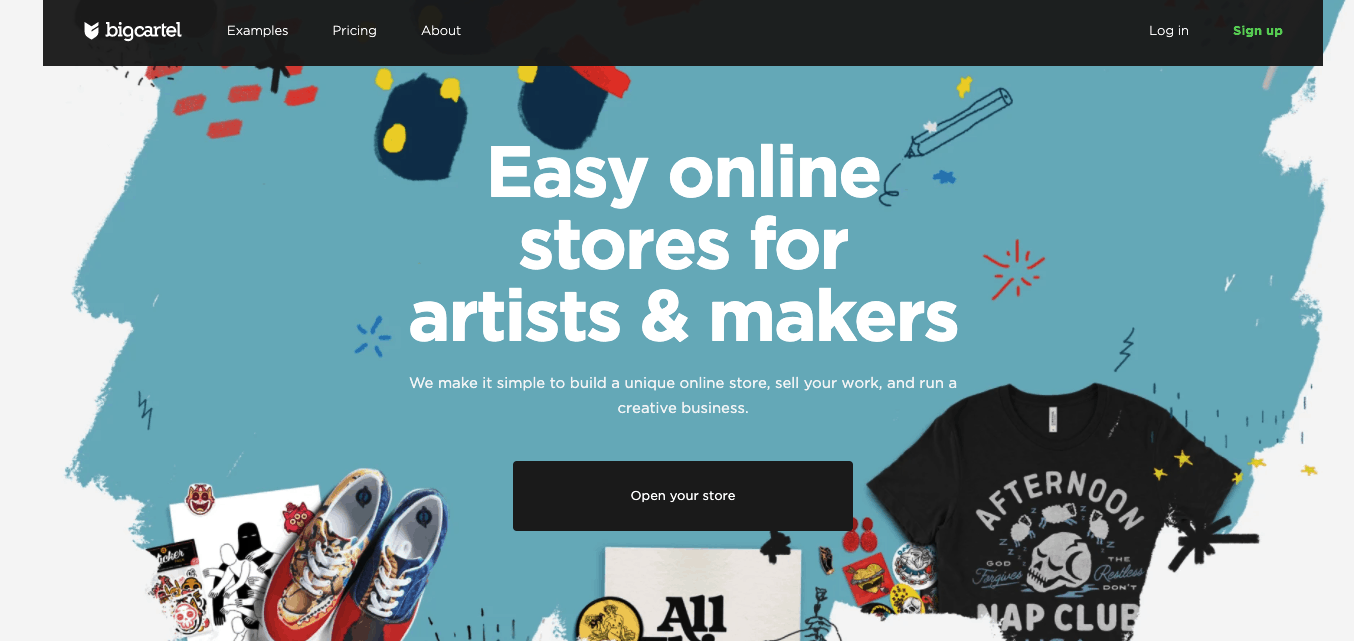 One of the biggest advantages of this platform is the generosity of its free plan, which will save you money on commission fees charged by Big Cartel. Of course, PayPal and Stripe – which are the only available payment options – will charge their commission regularly.
Although it may require some coding skills from you, the store setup is made fairly easy by the featured step-by-step instructions. Domains are customizable to some extent, too – they come in the form name.bigcartel.com, and you can choose the name part.
Additionally, a free plan allows you to upload as many as five products with one featured image each, which is a lot in comparison to some other platforms.
All in all, if you are an artist and just starting your business career, you might do just fine with this platform.
Weebly
Weebly has a free plan as of recently, but it has taken off only in the USA. This platform is great for selling any type of product or service, and it's perfect for small businesses that have less than fifteen products.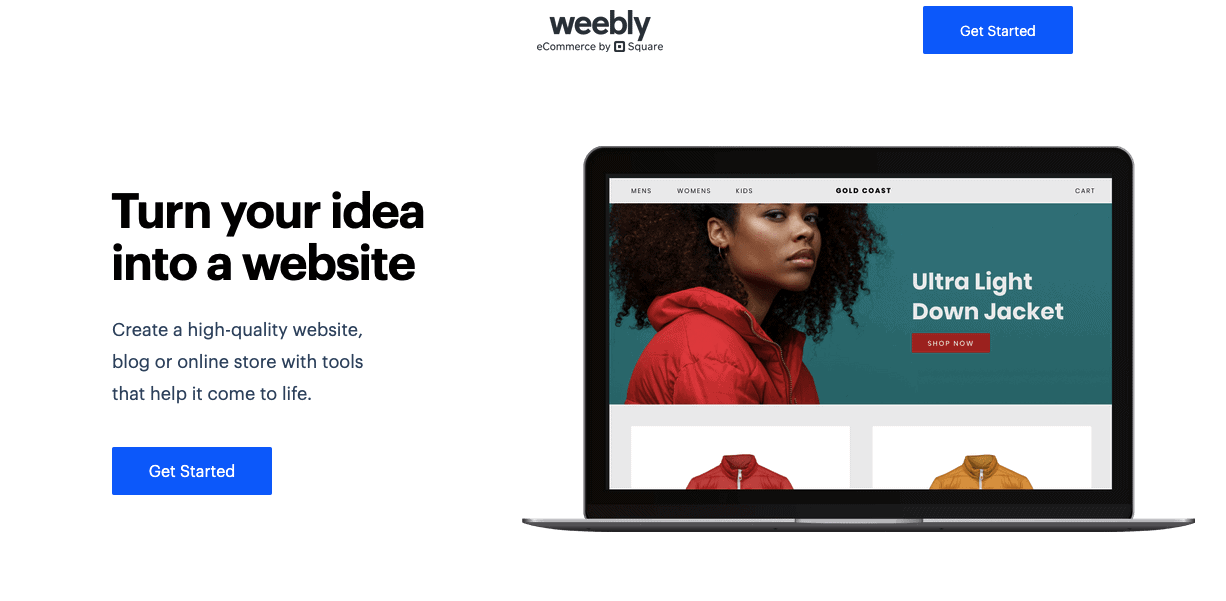 Its drag-and-drop interface makes it operational even in the hands of a beginner who has no coding knowledge, and the appearance of your shop will be easily adjustable with around a hundred available themes. Also, a built-in system for tracking inventory, shipping, and taxes is an incredibly helpful feature.
Some features that might disappoint you, though, and in the first place, there's the 3% additional transaction fee that the platform charges. It also plays adds in both free and Personal plan, which might make you look a bit unprofessional.
All things considered, if you are just starting out, the free plan here is a good solution, but make it your priority to move on to a paid plan as soon as possible.
AppMaker
Appmaker is a mobile app platform that allows WooCommerce users to convert their website into beautiful Native Android and iOS apps. You can publish them on the App Store and Google Play store for just 9 USD per month (At the price of two Latte). Take your eCommerce business on mobile and attract more customers. The extended functionality of the Appmaker WooCommerce plugin provides a wide range of possibilities with Mobile apps that the store owners and customers can benefit from.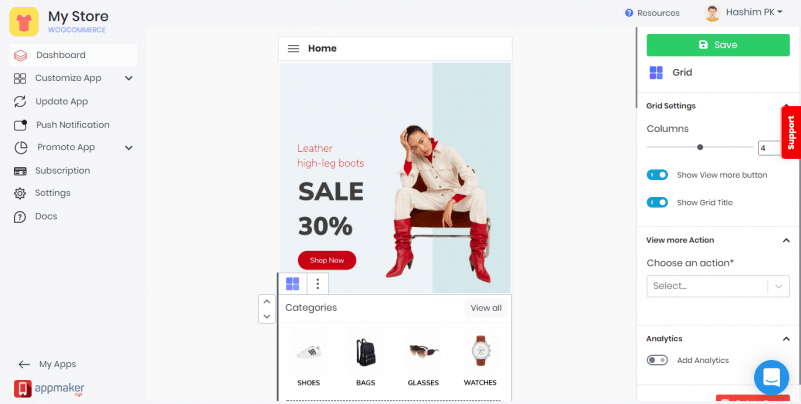 That's not all, No coding skills required. Some top features offered:
Manage In-app pages
Customize app design and layout
Send push notifications
App Analytics
Monitor user activity
Order tracking
Easy Product shipping
Integrated with top Payment gateways
Amazing app marketing features like Smart Banners and Email Footers.
They have customers around the globe (connected to 1000+ stores), support to 2000+ plugins, and 4000+ active installations. You can easily request the plugin support you need on your mobile app as they provide 24/7 Engineering support.
Constant Contact
This platform offers a free plan which includes a subdomain and hosting. It can also be easily used with your WordPress site – you just link it through the menu, and that's it.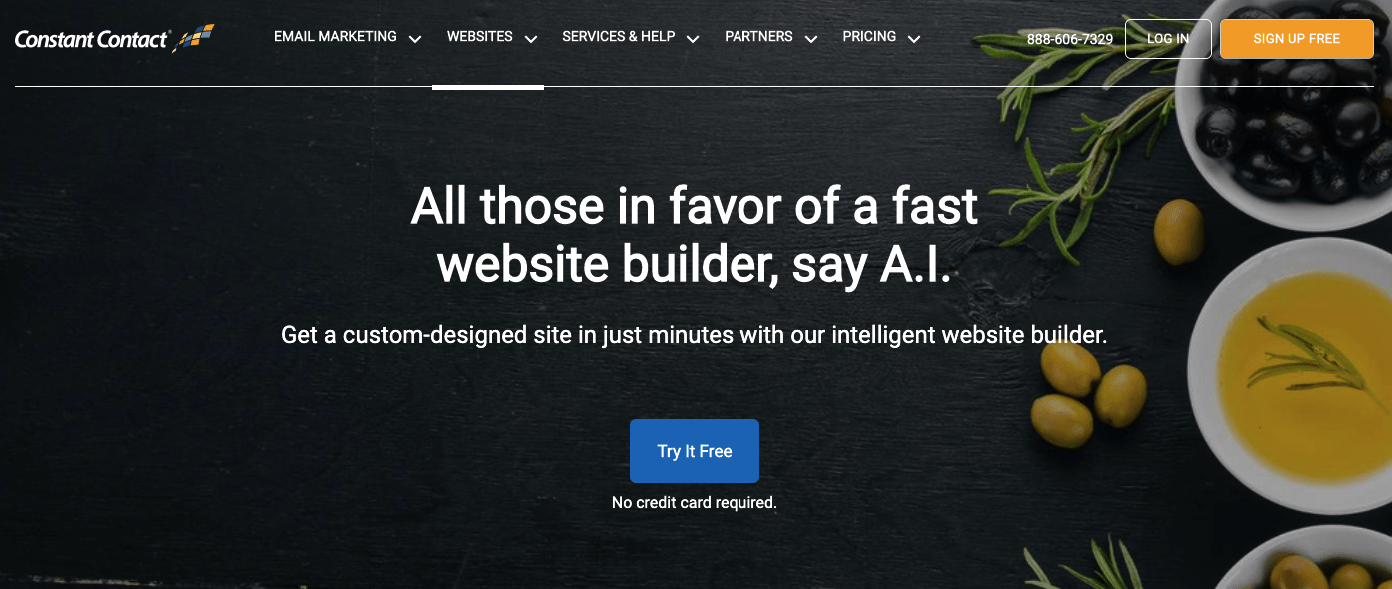 Constant Contact will allow you to upload only three products on a free plan. Still, there are many attractive features, too, such as the option to track inventory. Also, you'll be able to handle the SEO of your store with some help from the platform itself. Additionally, it offers Google My Business integration, as well as a great email marketing system, which are proven image building tactics.
What might make you turn away from this platform is an additional 3% transaction fee. Besides, get ready to make peace with the design that the platform assigns to your site as you won't be able to change it.
In summary, this platform is a solid choice for those businesses that have only a few products to offer, and for the owners that don't prioritize personalized store design.
Final Thoughts
These are our top picks. Depending on your necessities and possibilities, you can choose the option that fits your business best. Just remember to always check the supported payment methods as this is one of the crucial features necessary for your online store to thrive. Otherwise, it's all up to your affinities and priorities.