Searching for a Windows alternative to iMovie? That's hardly surprising if it's so. Mac users are blessed with iMovie – the program is easy to use and packed with a plethora of great features. Luckily, there are plenty of video editors similar to iMovie that run on Windows OS and that can help you create really stunning video content. Does this sound intriguing? You bet! Let's dig deeper and shed some light on the best titles that deserve your attention!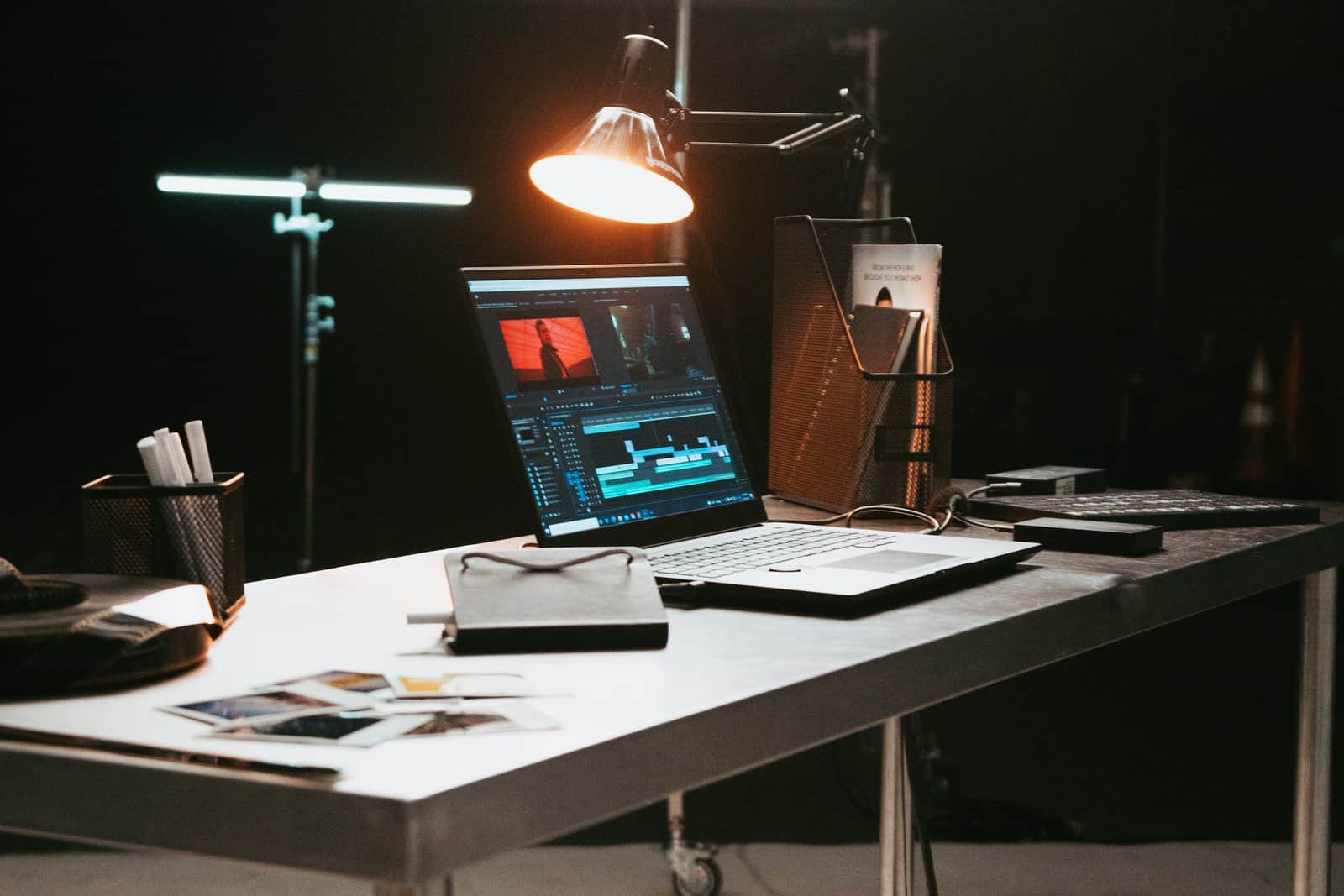 #1 – Movavi Video Editor
Movavi Video Editor is a user-friendly and feature-packed video editing software that comes with a wide range of editing capabilities. From trimming, cutting, and merging clips to applying stylish filters and special effects, you can enhance your videos with ease.
What will you like the most about Movavi?
Basic and advanced editing tools – From simple cut, trim, and merge functions to more advanced features like filters, transitions, and special effects, Movavi Video Editor caters to both casual and professional users;
Stunning visual effects – Users can add a variety of creative effects such as slow motion, chroma key (green screen), picture-in-picture, and more to enhance their videos;
Audio editing – The software enables users to edit and enhance audio tracks, remove background noise, add audio effects, and control audio levels for polished sound;
Built-in media library – Movavi Video Editor comes with a collection of pre-installed audio tracks, video clips, and images, providing users with readily available content to use in their projects;
One-click montage wizard – This feature allows users to create automatic video montages with their selected media files, making the editing process quicker and hassle-free;
Title and text editing – Movavi Video Editor offers a wide range of stylish titles, captions, and callouts, giving users the ability to add professional-looking text to their videos;
Multi-track editing – Users can work with multiple video and audio tracks simultaneously, enabling them to create complex and layered video projects.
All in all, Movavi is one of the best iMovie alternatives that offer a ton of useful features and is compatible with Windows OS.
#2 – Kapwing
Kapwing is an online video editor that offers a powerful, non-linear editing workflow, allowing users to upload images, audio, and videos and edit everything together in one place. The platform provides a range of tools, including an easy online YouTube editor that lets users take any video they own and trim out the best parts for their social media or web content.
What will you like the most about Kapwing?
Online accessibility – Kapwing is a web-based video editor, meaning users can access it from any device with an internet connection without the need to download or install the software;
Basic video editing tools – Users can perform essential video editing tasks like trimming, cutting, merging, and adjusting video duration effortlessly;
Extensive collection of templates – Kapwing provides a range of customizable video templates, enabling users to create engaging content quickly;
Subtitle and caption editor – Kapwing features a dedicated subtitle editor, making it convenient for users to add subtitles to their videos for accessibility or multi-language support;
Speed Control – Users have the option to control the speed of their videos, allowing for creative time-lapse or slow-motion effects.
Overall, Kapwing offers just everything that you may need to create professional-looking videos.
#3 – Pinnacle Studio
Pinnacle Studio is a perfect choice for mid-level editors who want to produce professional-quality videos. With its solid performance and regular updates, Pinnacle Studio remains a reliable choice for video enthusiasts seeking a comprehensive editing solution.
What will you like the most about Pinnacle Studio?
Extensive editing tools – Pinnacle Studio provides a wide range of editing features, including cut, trim, merge, split, transitions, effects, titles, and more, empowering users to craft professional-looking videos;
360-degree video editing – Users can edit and enhance 360-degree videos, taking advantage of features like stabilizing, adding text, and applying effects to immersive footage;
Audio editing and ducking – Pinnacle Studio offers robust audio editing capabilities, including adjusting audio levels, adding sound effects, and using audio ducking to automatically adjust background music during voice-overs;
Keyframe animation – Users can apply keyframe animation to control the movement and effects of objects and elements within their videos;
Color grading and correction – Pinnacle Studio enables users to enhance the visual appeal of their videos by adjusting colors, saturation, and brightness.
No matter if you want to apply color correction or trim your videos, Pinnacle Studio will help you do so with ease.
#4 – VSDC
VSDC is just a perfect choice for those who are not ready to spend a fortune on their video editing needs. The program is available for free, but this doesn't mean that its functionality is limited. The situation is rather the opposite.
What will you like the most about VSDC?
Free of use – VSDC is available for free, making it an attractive option for users on a budget or those looking for a cost-effective video editing solution;
Advanced video effects – Users can apply various visual effects and filters to their videos, including color correction, blending modes, and special effects to enhance the overall look of their content;
Masking and blending modes – VSDC allows users to apply masks and use blending modes to create unique visual effects, such as overlays and cutouts;
Motion tracking – The software features motion tracking capabilities, enabling users to track and attach objects or effects to moving elements in their videos;
Audio editing – VSDC offers audio editing tools, allowing users to adjust audio levels, apply audio effects, and remove background noise to ensure high-quality audio in their videos.
With its extensive editing features, VSDC allows for creating top-notch quality video content for free.
#5 – Avidemux
Avidemux is an open-source video editing and multimedia file transcoding solution available for free. The software developers designed it with simplicity in mind, aiming to offer users a straightforward tool for basic video processing tasks and enabling them to do basic edits effortlessly.
What will you like the most about Avidemux?
Free and open-source – Avidemux is a free and open-source video editor, which means it's accessible to everyone without any cost and allows users to modify the software's source code to customize or improve it as needed;
Video transcoding – Users can transcode multimedia files into different formats, making it possible to convert videos to various playback devices or optimize them for specific platforms;
Basic editing tools – Avidemux offers essential video editing tools such as cut, copy, paste, trim, and merge, making it suitable for users who need to perform simple video processing tasks;
Command-line interface – Avidemux provides a command-line interface, giving advanced users additional control and flexibility over their video editing processes;
Lightweight and fast – Avidemux is known for its fast performance and relatively low system resource requirements, making it suitable for use on older or less powerful computers.
With Avidemux, you can produce fantastic video content; neither powerful hardware nor expensive software is necessary for that.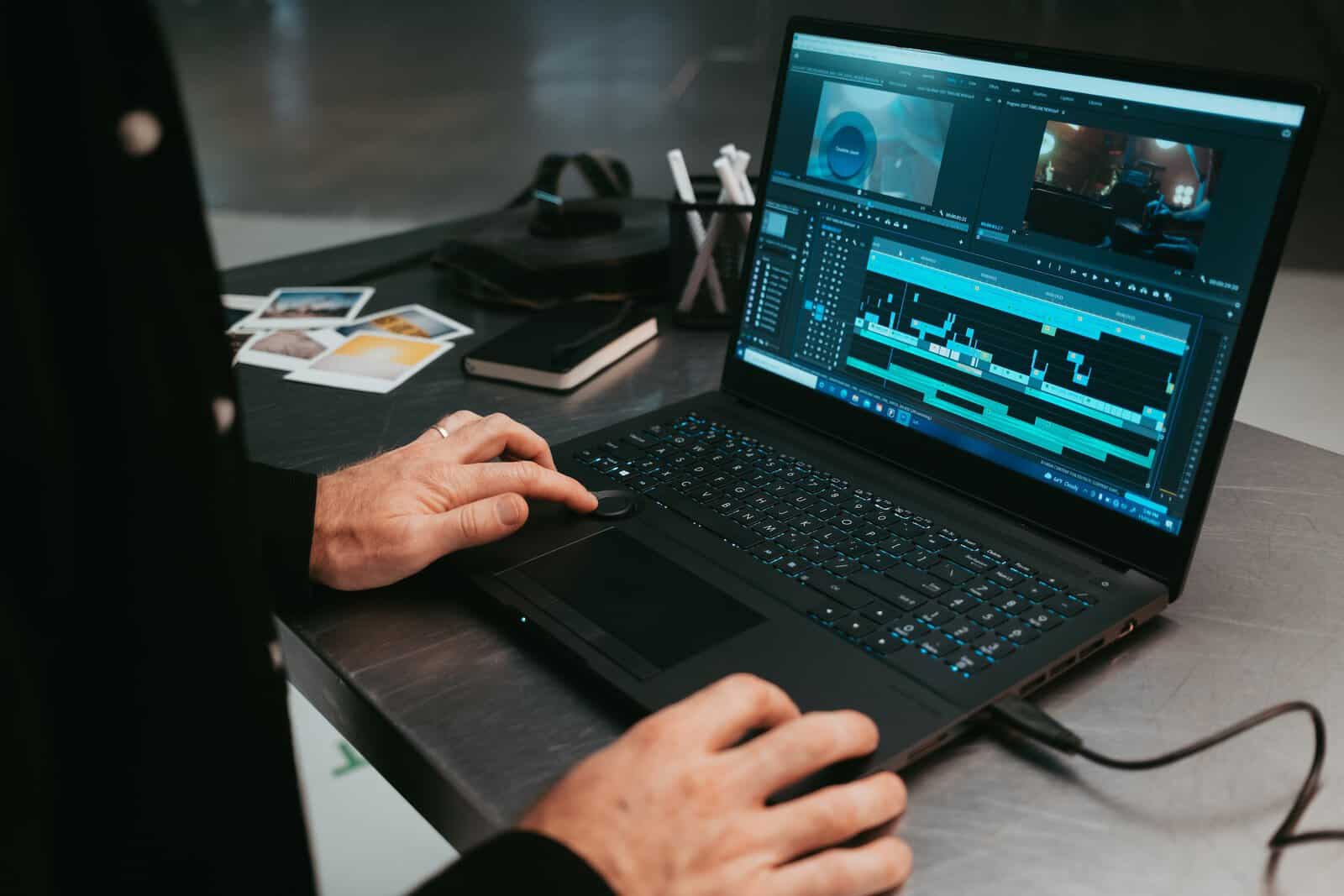 Let's Wrap up!
As you can see, it is not necessary to buy an expensive Mac with pre-installed iMovie in order to be able to create quality videos. There are more than enough alternative programs that run smoothly on Windows OS and help you produce outstanding multimedia content.