WordPress powers nearly a third of the world's websites. It can be used by everyone, from bloggers to big corporations; you are ready to start your internet adventure in minutes with WordPress. They aim to enable everyone to do business online. With WordPress, you can do any aspect of a business from marketing to selling, WordPress is there for you. Now that we have clarified what WordPress is, we want to explain the concept of affiliate marketing.
Affiliate marketing allows you to earn money by promoting other people's products or services: every time the product is sold, you earn a commission.
If you are talented in the marketing aspect of a business, but you do not have a product of your own, this is a great way to use your talent and make some extra money at the same time. Affiliate marketing is a growing industry. If you are in affiliate marketing already or if you are just getting started, you need to know as much as you can about affiliate marketing plugins for WordPress. There are many plugins available for WordPress, and we will list ones we think are the best for you and your business if you are in high paying affiliate marketing. This article may also be helpful to anyone who has a website powered by WordPress.
Another thing that might be great for anyone with a WordPress site who wants to run marketing campaigns (affiliate or not) is Hey Oliver!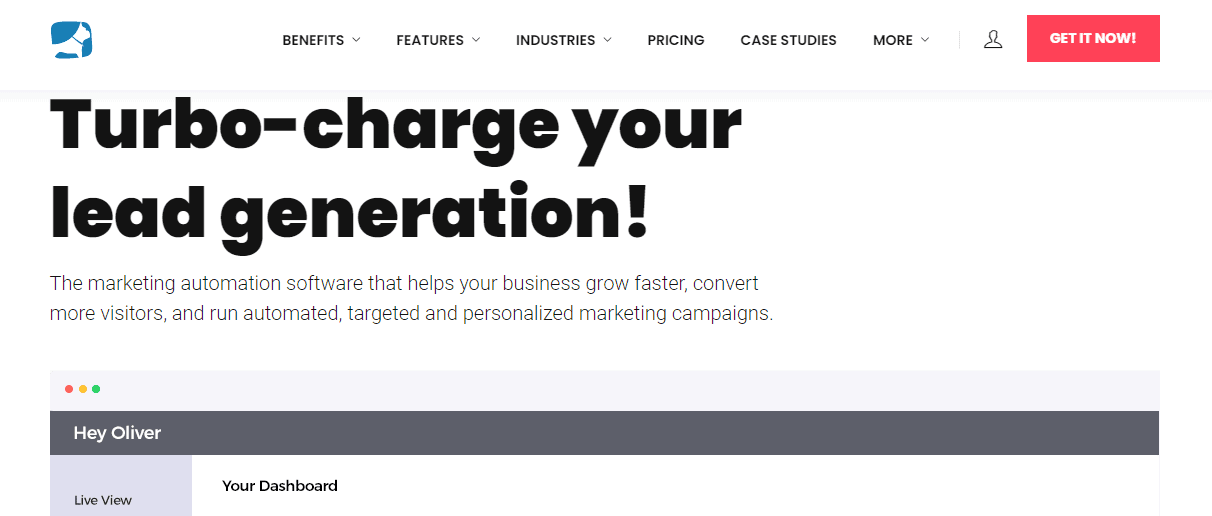 Hey Oliver is a marketing automation software that will help you create customized, personalized, and automated marketing campaigns. Using it you will be able to engage visitors and convert leads without breaking a sweat. And as if all of that wasn't enough, you'll also have the possibility of tracking each visitor, logging their demographics, page views, referrals, clicks, events, and so on. Plus, you'll even get integrated live chat and support widgets.
Now, let's get back to our list of the best affiliate marketing plugins.
1. Pretty Links

Pretty Links is a powerful WordPress plugin. It enables you to create a clean, simple URL on your WordPress site from which you can redirect to any other URL. The redirects can be created for your existing link; you are also able to group those links and share them with ease on multiple platforms.
According to VoyMedia Marketing Agency NYC, affiliate links tend to get long and "ugly." This is where tools like Pretty Links come in handy in making those long links look elegant.. This plugin is more than useful if you are in the affiliate marketing business. You will need to install the plugin on your WordPress site, and you can get started.
2. Thirsty Affiliate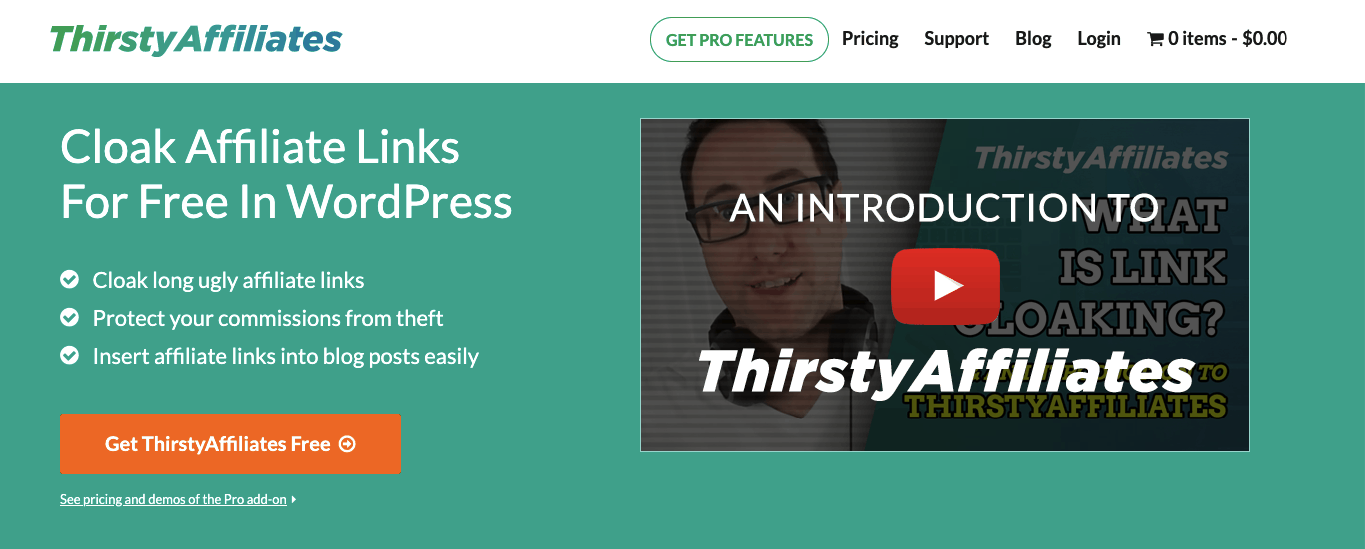 Thirsty affiliate is another affiliate plugin. It allows you to manage your affiliate links within the WordPress admin board easily. This plugin enables you to insert links into posts quickly, and even see how each link is performing on your site. Link management plugins are one of the most important plugins you need on your website. That is the reason why these two plugins are on the leading positions in our list.
3. Social Warfare

Whenever you do a business of any kind, you always need to gather as many people as possible to visit your site. Getting conversions is impossible without any traffic, after all. This is where social media usually comes into play, as it is perfect for raising awareness of a brand and business. Still, managing it can get tough and turn into true warfare. This is where you can take advantage of the Social Warfare plugin. This feature-rich plugin will allow you to add social media buttons to the content on your site so that your visitors can effortlessly share it on social media, and much more. This out-of-the-box solution is perfect for having your content shared, without you being the one to do it.
4. Simple Giveaways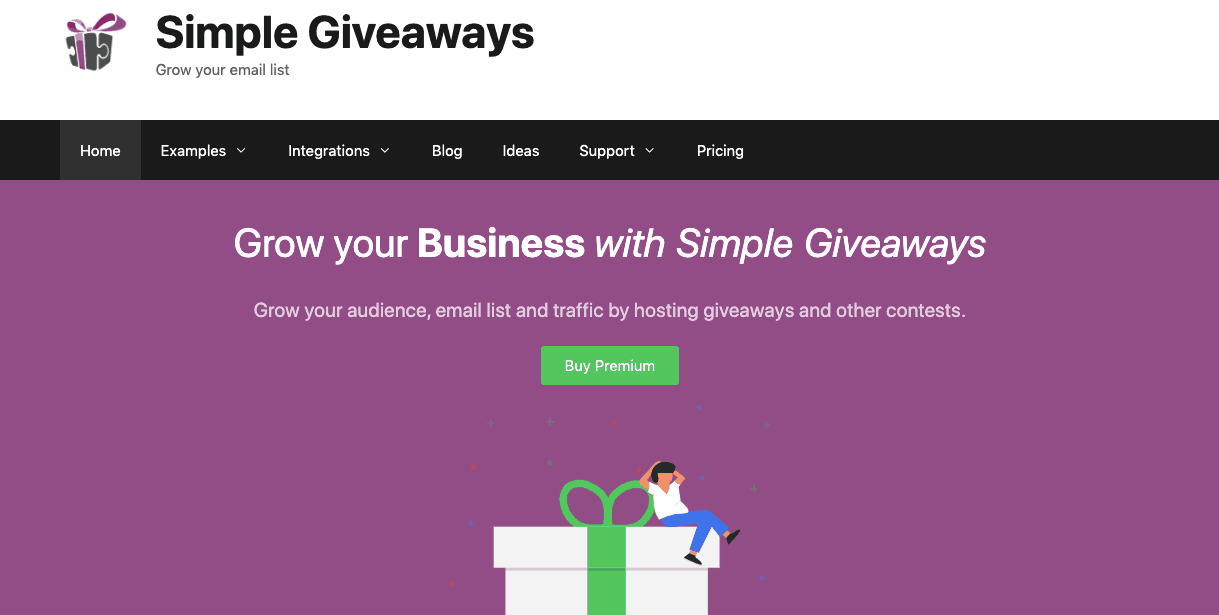 Sometimes you just have to take a break to thank your customers. A simple "Thank you!" may be ok but it is not enough. The best way to thank your customers is to prepare a giveaway or contests for them. That move will also help you to gain more customers and subscribers. There is a plugin that will help you with that, as well. The name of this plugin is Simple Giveaways. This plugin enables you to easily create successful giveaway campaigns in just a few minutes without hiring a developer. Features like their existing templates are there to help you get more subscribers and visitors and also to grow the traffic on your site. This plugin is responsive, which means that it works great on mobile devices, tablets, and desktops.
5. WP RSS Aggregator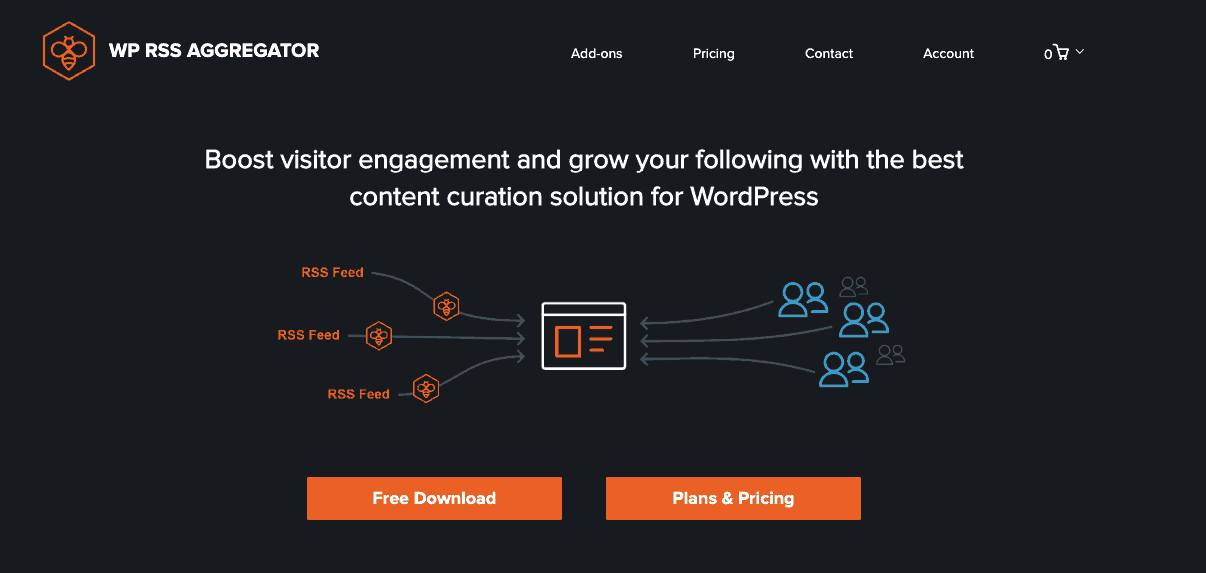 WP RSS Aggregator is described as the original and the best plugin for importing, merging, and displaying. RSS and Atom feed on your WordPress site. There are no limits on the number of sources to import from. There are also no limits on the number of items to import. It helps your content to be relevant, accurate, and fresh.
6. WP Forms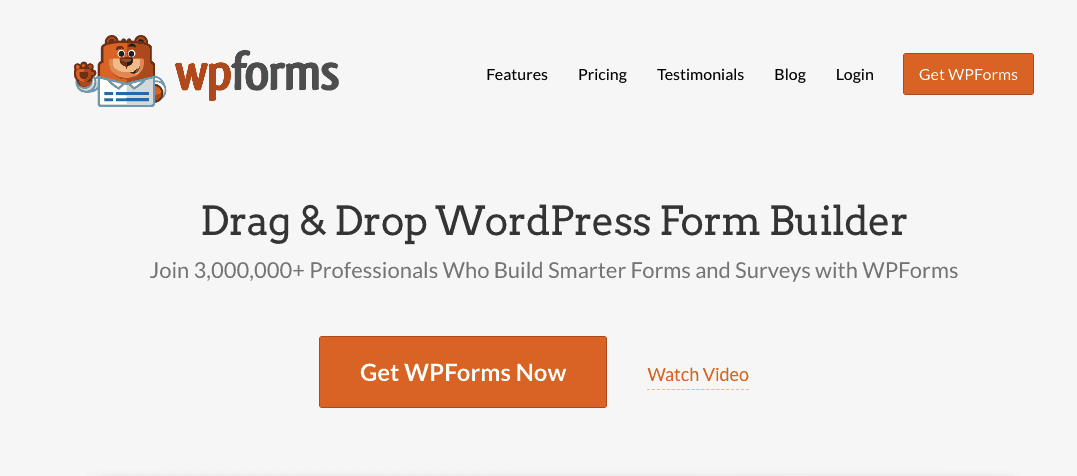 With the WP Forms plugin, you can make your forms and customize them. It is responsive, which means that your forms will work on mobile devices, tablets, and desktops. You do not have to hire a developer or write any codes to have costume forms on your website. This plugin also has pre-built forms so you can save even more time designing your web site.
7. Ad Sanity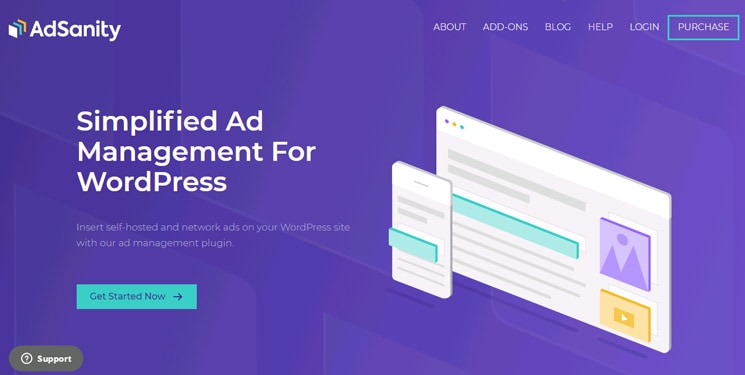 Ad Sanity plugin is marketed as the best ad management plugin for WordPress. As the name of the plugin says, it is mainly for organizing the ads on your site. It comes with a powerful display option to place ad banners on your header, sidebar, and footer of your website.
This plugin allows you to add affiliate links to your ads and to gain more visits on your site. It comes with a complete graphic statistics for every individual add, so you know which add placement works best for you.
8. Convert PRO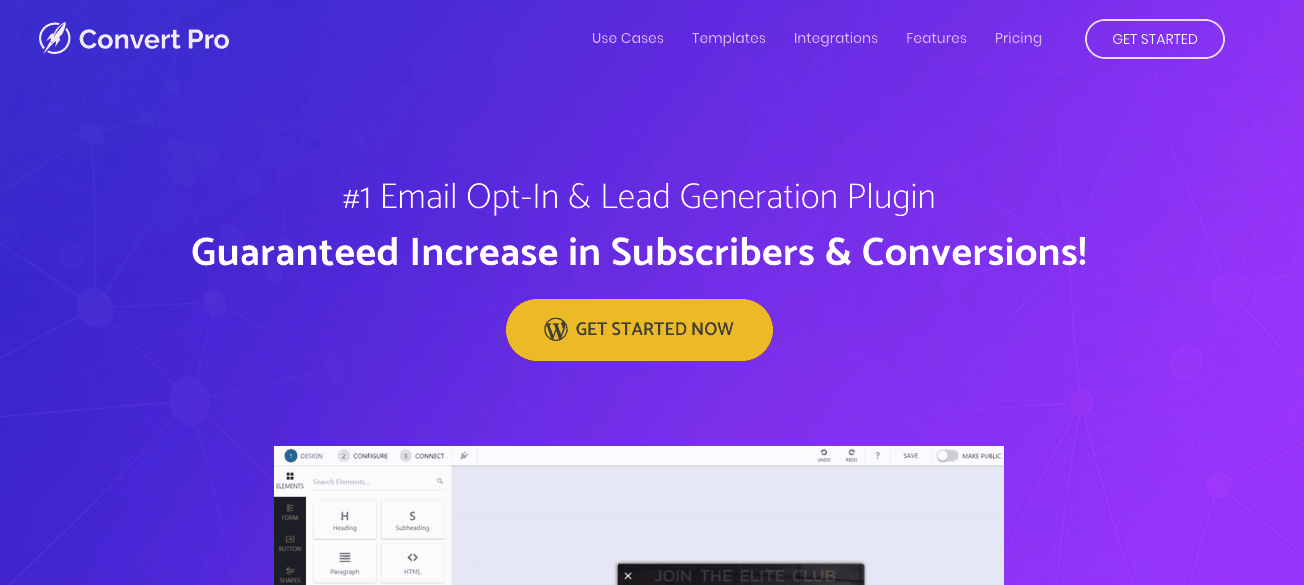 The Convert Pro plugin is not just another generation and optimization plugin on the market. This plugin actually comes with features that will help you create new opportunities to maximize your profit from the affiliate commission. From being able to customize your popups so that they are not an eyesore with a simple drag and drop builder, to powerful exit-intent, and article-read triggers, to name a few, you will be able to engage your customers. While there are many similar plugins, Convert pro keeps users engaged, and is the plugin to help your customers spend more time on your site.
9. Easy Azon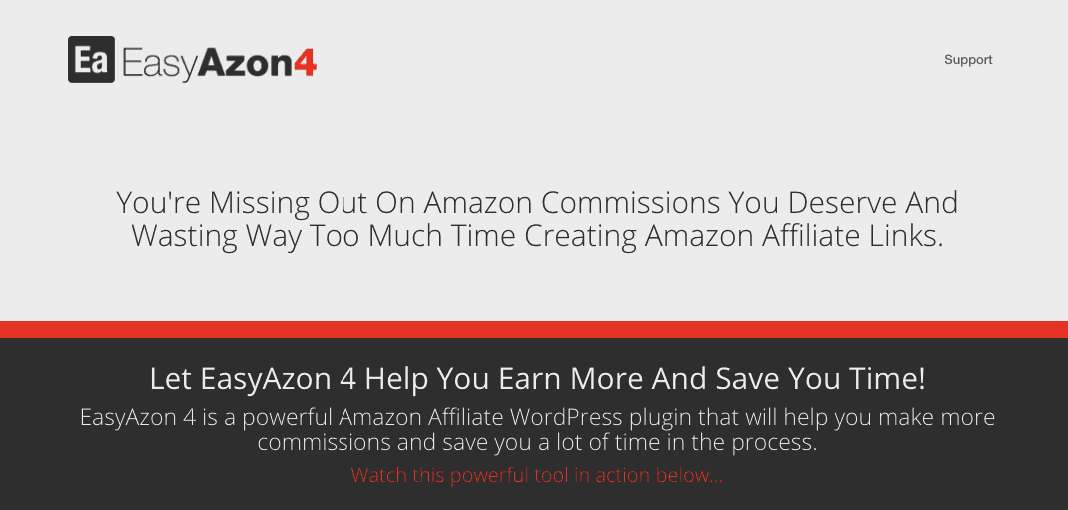 Easy Azon is a plugin that will help you with promoting Amazon products on your WordPress site. With this plugin, you can find relevant Amazon products right from your WordPress site without having to find products from Amazon.com and create affiliate links manually.
10. Yoast SEO

When you are selling or producing something, you want the "right people" to hear about what you want to sell. Getting through to your target audience is very important. That is where the Yoast SEO plugin comes in handy. This plugin takes care of all technical aspects. It forces you to choose a focus keyword when you are publishing new content. This plugin is a must-have for every website.
All in all
Affiliate marketing is a great way to earn money from commission. On the other hand, you have to have the best plugins WordPress can offer. Fortunately, WordPress has a variety of very helpful plugins. The best ones for affiliate marketing are listed in this article, and you should give them a try.