Are you looking for a way to help your online business grow? Look no further than the consignment store WordPress plugin! This helpful tool allows users to easily upload their items for consideration to your store, making it easier for you to increase your inventory and reach more customers. In this article, we'll be exploring how the CWS Consignment Store WordPress Plugin for WooCommerce can help your business reach its full potential.
Introduction to Consignment Store WordPress Plugin
If you manage or own an online consignment store, then you know how important it is to keep track of your inventory and customers. The Consignment Store WordPress Plugin can help you do both of those things and more.
This plugin is designed to help consignment stores manage their inventory and customers more effectively. It provides an easy way to add and update items in your store, as well as track customer information. The plugin also includes a number of features that can help you promote your store and attract new customers.
Some of the key features of the Consignment Store WordPress Plugin include:
Easy item management: Add, update, and delete items in your store with ease.
Customer tracking: Keep track of customer information, including contact information and purchase history.
Reporting: Generate reports on your store's inventory and sales.
Promotions: Create coupons and discounts to attract new customers and boost sales.
If you're looking for a way to streamline the management of your online consignment store, then the Consignment Store WordPress Plugin is a great option. Give it a try today and see how it can help your business grow.
How CWS Consignment Store Pluign Will Works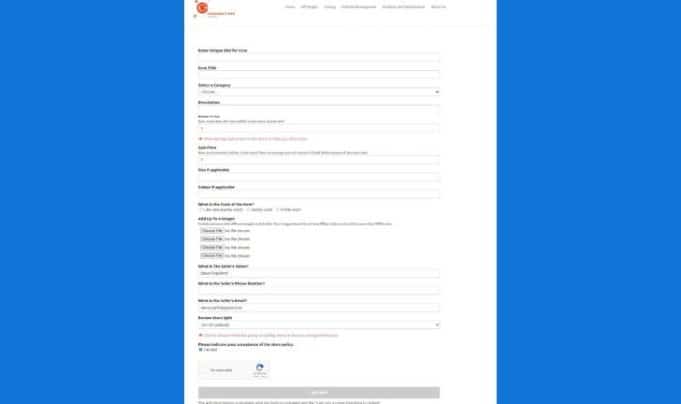 Consignment stores are a great way to sell items that are gently used, vintage, or hand-made. They're also a great way to get rid of items that you no longer need or want.
The Consignment Store plugin for WooCommerce makes it easy to start and manage a consignment store. It includes all the features you need to get started, including:
A consignment contract template
The ability to create consignor accounts
A consignment calculator
An inventory management system
And more!
With the Consignment Store plugin, you can easily add and manage consignors, inventory, contracts, and orders. Plus, it's easy to customize the look and feel of your store with WooCommerce's powerful customization options.
Benefits of Using a Consignment Store WordPress Plugin
There are many benefits of using a consignment store WordPress plugin for your online business. Perhaps the most obvious benefit is that it can save you a lot of time and hassle when setting up your consignment store.
With a WordPress plugin, all of the hard work is done for you. All you need to do is install the plugin and then enter your consignment store's information into the fields provided. The plugin will then take care of the rest, including creating all of the necessary pages and posts on your behalf. This can free up a lot of your time so that you can focus on other aspects of running your business.
Another great benefit of using a this WordPress plugin is that it can help you to make more money. By automation Consignment Store order management including automatic payments and customer follow-ups, you'll be able to increase your profits without having to put in any extra effort. Additionally, by providing customers with an easy way to find and purchase items from your store, you're likely to see an increase in sales.
If you're looking for a way to streamline the operation of your consignment store and increase your profits, then a WordPress plugin is definitely worth considering.
Tips on Maximizing Profits With CWS Consignment Store for WooCommerce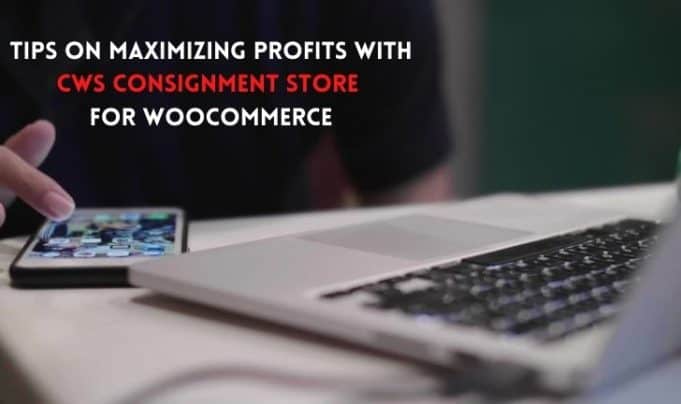 If you're looking to maximize profits with your consignment store, there are a few key tips to keep in mind.
First and foremost, focus on offering quality items that will sell well. This means doing your research and only accepting items from reputable brands and sellers.
Secondly, be sure to price your items competitively. This doesn't mean undercutting your competition, but rather being aware of what similar items are selling for and pricing yours accordingly.
Lastly, take advantage of social media and other marketing channels to promote your consignment store and get the word out. By following these tips, you can maximize profits with your consignment store and see success with your online business.
Alternatives to CWS Consignment Store for WooCommerce Plugin for WordPress
There are many alternatives to the CWS Consignment Store for WooCommerce Plugin for WordPress. Some of these alternatives include the following:
WP Auction Software: This software allows you to create and manage auctions on your WordPress site.
Jigoshop: This eCommerce plugin for WordPress allows you to sell both physical and digital products.
Ecwid: This shopping cart solution can be added to any website, including WordPress sites.
Shopify: This is a complete eCommerce platform that offers everything you need to start selling online.
Each of these platforms has its own set of features and benefits, so be sure to choose the one that best suits your needs.
Conclusion
Consignment store WordPress plugin is a best way to take your online business to the next level. They allow you to quickly and easily create an attractive, user-friendly website for customers to browse and purchase items from. Not only do consignment store WordPress plugins help you promote your products, but they also provide tools such as inventory tracking, payment processing options, and customer management systems that make running your business easier than ever before. If you're looking for ways to streamline and improve the efficiency of your online consignment shop, then consider investing in a quality WordPress plugin today!