Experts use powerful web tools and online services that ease their work, free their time, and help them get and handle many more projects than they could normally.
In this article, we will show you over 40 powerful #web #tools from very different fields, so all of you will find something useful.
By utilizing a chat API, you can seamlessly integrate an AI-powered chatbot into your website, offering advanced conversational capabilities and enhancing the overall user experience.
Each solution is reviewed in short, so you can get an idea of what it is all about. If you find it interesting enough, click on the link and check the website.
Here are some of the included solutions:
24x7WPSupport will help you with everything your WordPress website needs.
Total is one of the most popular WordPress themes on the market.
actiTIME is a professional time tracking software solution used by thousands of companies, including huge corporations.
Mobirise is the most used offline website builder.
And the list continues.
Let's start.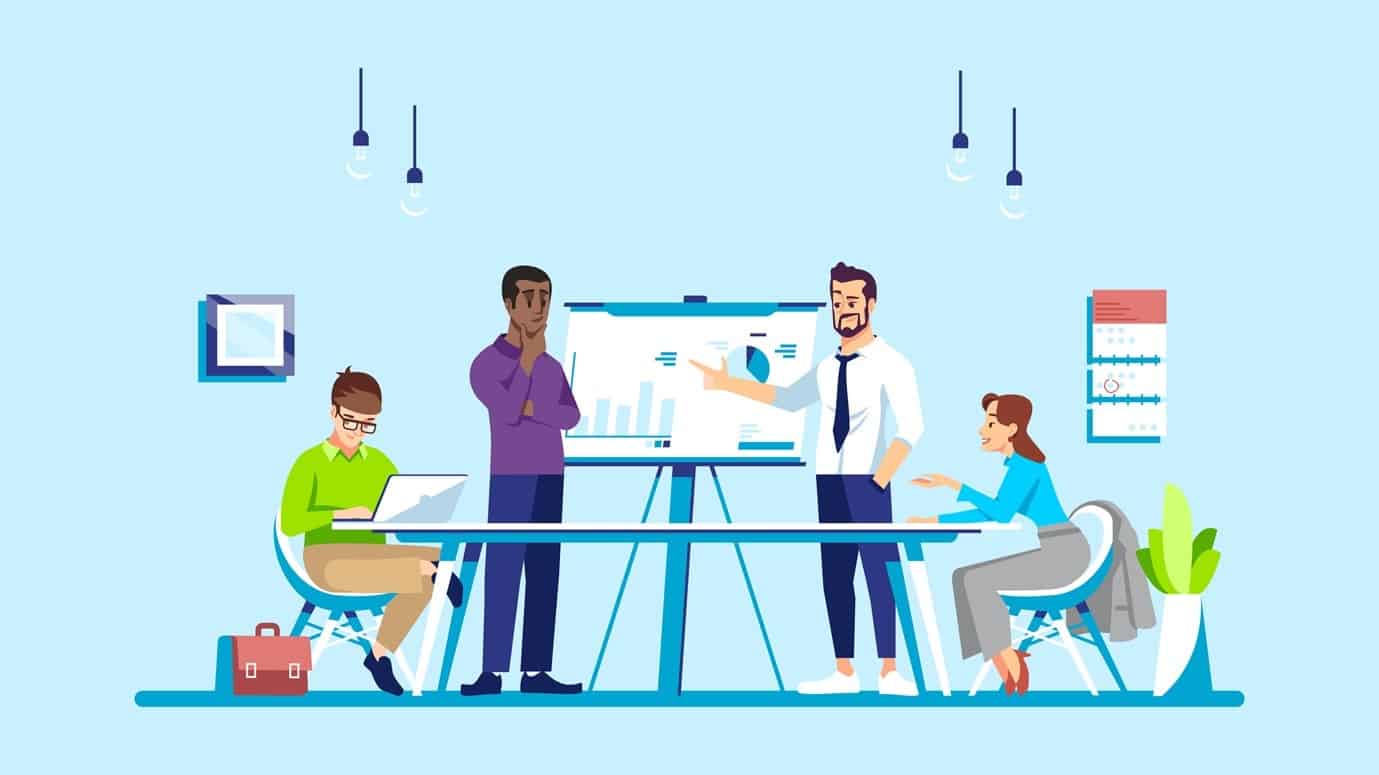 HUNTER Digital is a top-rated eCommerce marketing agency founded by Eric Lituchy, an early pioneer in eCommerce.
Eric started his eCommerce business in 1998 and led it to the Internet Retailer Top 100. In 2010, Eric launched HUNTER Digital, a digital marketing and conversion optimization agency that looked beyond simply driving site traffic and used a 360° view of the client's online business.
"Since the beginning, we strived to look deeper into our clients' business", states Eric. "Our goal is to drive business success, and that requires great marketing, but also understanding the user experience and how to improve conversions."
Having worked with 100s of clients from niche stores like IBKUL, Bikini.com, and Seabear to well-known brands such as Adidas, American Express, and Roberto Coin, the HUNTER team knows what it takes to grow eCommerce companies.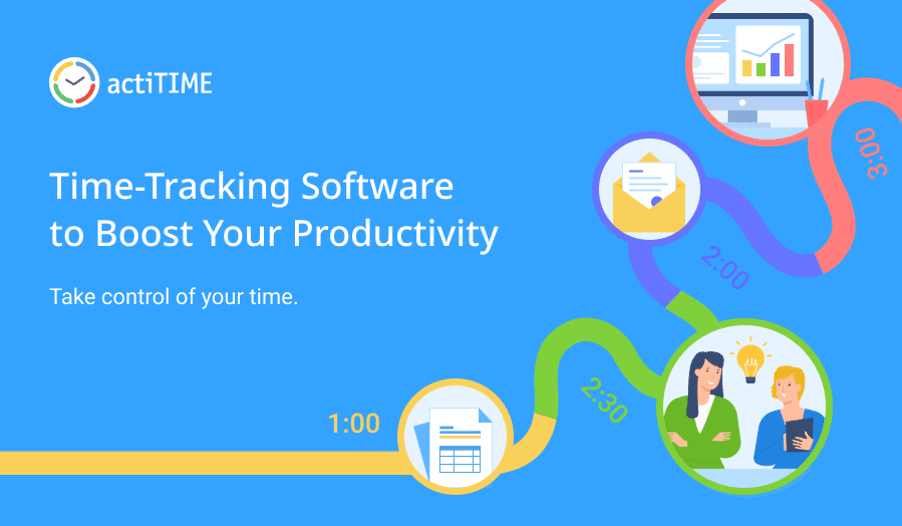 For all those suffering from low productivity either at work or in personal projects and can't seem to take time under control, actiTIME is the solution to your problems.
This functional timesheet software enables you to keep track of hours spent on different activities. Plus, it isn't just another time tracker. Using it, one can organize and break down projects, manage tasks and monitor current progress.
What's more, the tool's reporting feature gives users a thorough overview of data on personal and team productivity, project costs, and revenues.
Put simply, actiTIME will further your knowledge of how well you do your job and help in analyzing performance trends over any period of choice. By knowing this, you'll become able to distribute and use time much more efficiently than ever before.
actiTIME's great functionality, flexibility, and simplicity are what make it a superb choice for both individuals and teams of any size. It can be set up to meet almost every management need as well as integrated with a multitude of other useful tools through Zapier or API.
It's also highly affordable – large enterprises can enjoy the product at low annual costs, whereas single users and small teams of up to three members can implement it for absolutely free and without any time limits.
Sign up for a free actiTIME trial and take your productivity to the next level.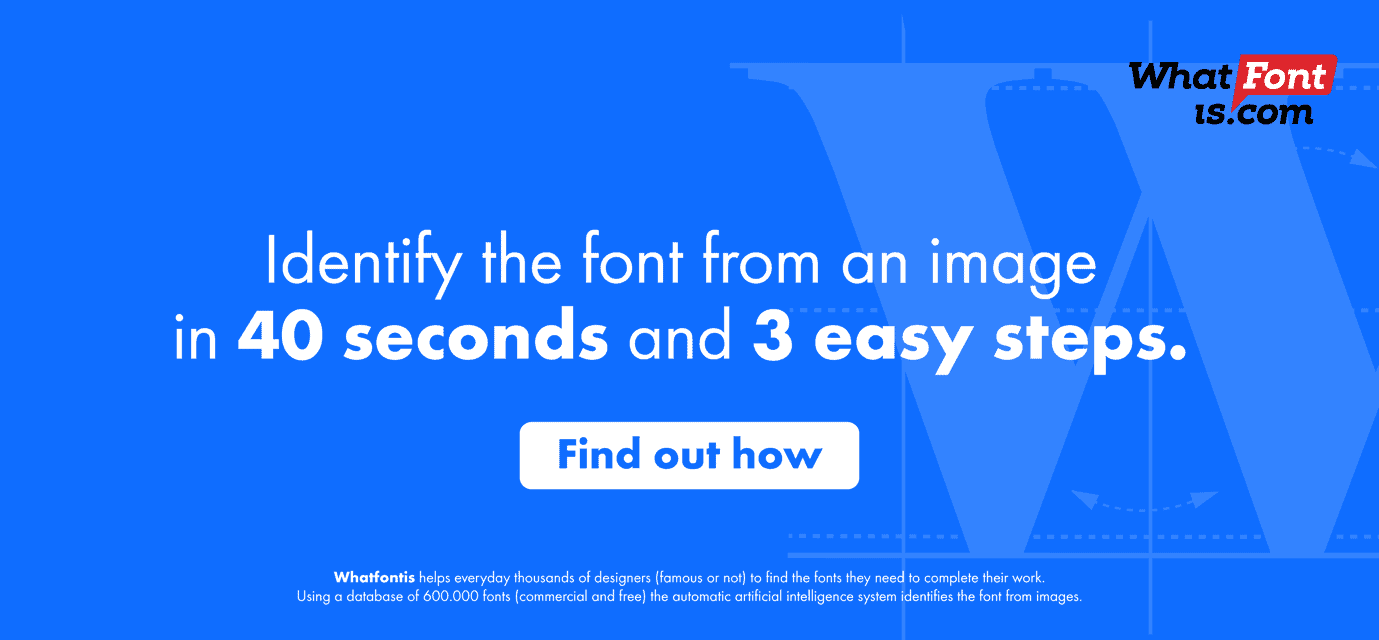 WhatFontIs is the best font identifier on the market, capable of identifying fonts from images and from the web for free.
It is the only software that you can use to identify both free and paid fonts.
Use it for 100% free, with no registration, to identify all the fonts you like.
Startechup is a software outsourcing agency that helps startups, enterprises, and NGOs scale up their digital tools for their business.
They provide for their clients the benefits of an outsourcing development agency: the expertise of their software engineers and a team that adapts to clients' needs.
Get in touch with them for your next project.
Taskade is a real-time collaboration tool and unified workspace for project management and remote teams. The software is only a couple of years on the market, but since it launched, it created a huge earthquake in its niche.
Why? Because Taskade is very smart and easy to customize, it is super advanced from a technology point of view, and it has what all the others miss – alien technology offered for free.
This free productivity app can be used on the web, mobile, and desktop, and there is no need for time to get to know the interface. It has a simple, quick, and intuitive interface that you will love from the first moment.
Chat, organize, and get things done with Taskade right now.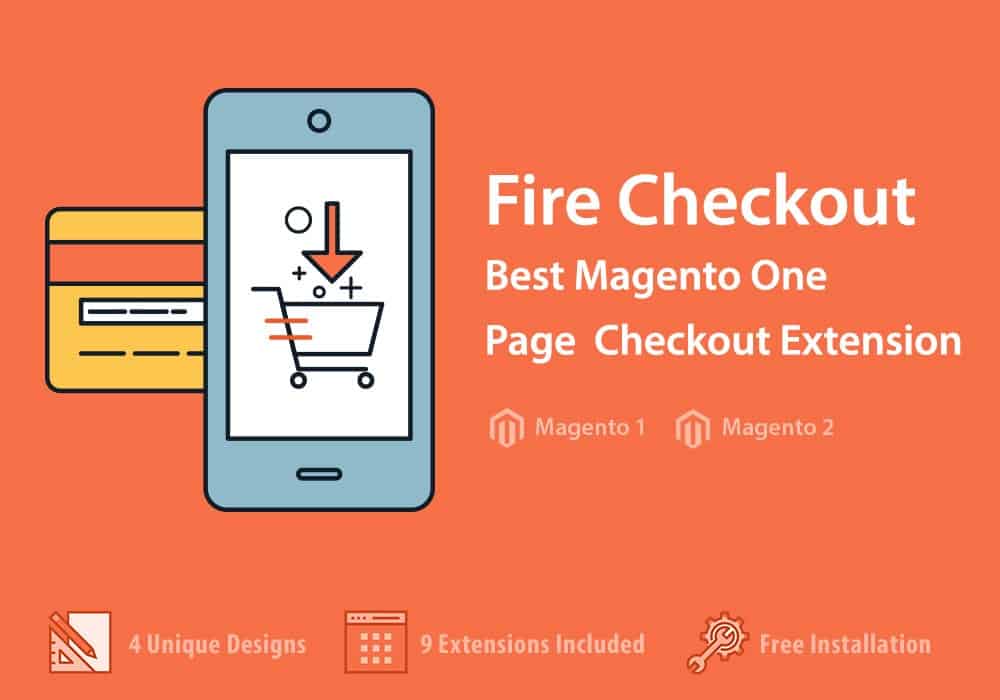 FireCheckout is the best Magento One page checkout extension on the market, packed with 4 unique designs, 9 extensions, and free installation.
Optimize your Magento checkout process and increase the conversion rate to levels that yesterday seemed impossible.
Check the demo page and features page to have a better understanding.
Join the 8,000+ happy customers that use FireCheckout.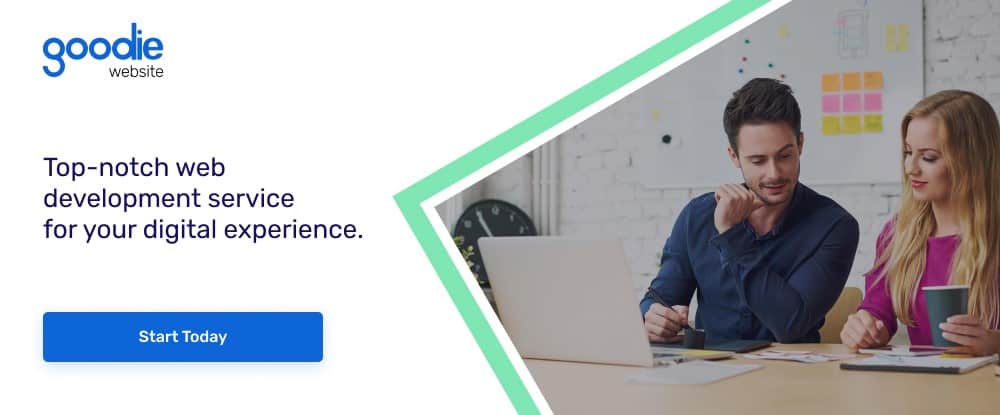 Goodie is a top-notch development service that will help you with custom WordPress website development, custom web design, WooCommerce development, Shopify development, front-end development, email development, and website maintenance.
The service is powered by the famous Xfive agency, a super popular brand among web development agencies.
Get in touch with Goodie and let them know your project details.
Mobirise is the best offline website builder in 2021; a super option for both newbies and professionals.
The website builder is loaded with 4,000 awesome website templates, having by far the most complete website design collections; plus, it is loaded with gorgeous sliders, galleries, forms, popups, icons, and much more.
Create your next website with Mobirise; it is simple and enjoyable.
UPQODE is an award-winning Seattle Web Design agency, helping businesses across all industries of different sizes increase traffic, generate leads and online revenue. They achieve this by designing beautiful, customer-centric websites that prove to get the most ROI.
Having exceeded the expectations of more than 400 customers, UPQODE is in the top 3 website design companies in the U.S. as rated by TechReviewer. Whether they're building an e-commerce store or a complex network system, UPQODE will work hand-in-hand with their client to select the optimal solution for their business needs.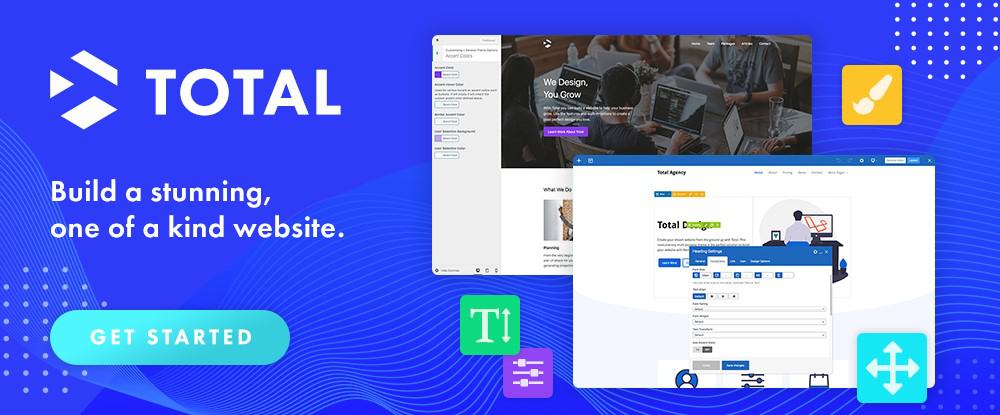 Total is a top-rated, popular, and stunning WordPress theme that you can use to create any kind of website you need – business, one-page, agency, portfolio, personal, etc. – in a matter of minutes.
The theme is packed with 40+ premade website designs that you can install with one click, in under 30 seconds, with 80+ builder modules and 500+ styling options.
No matter what you need to do to your website, Total will help you with the right options every moment. See how it looks.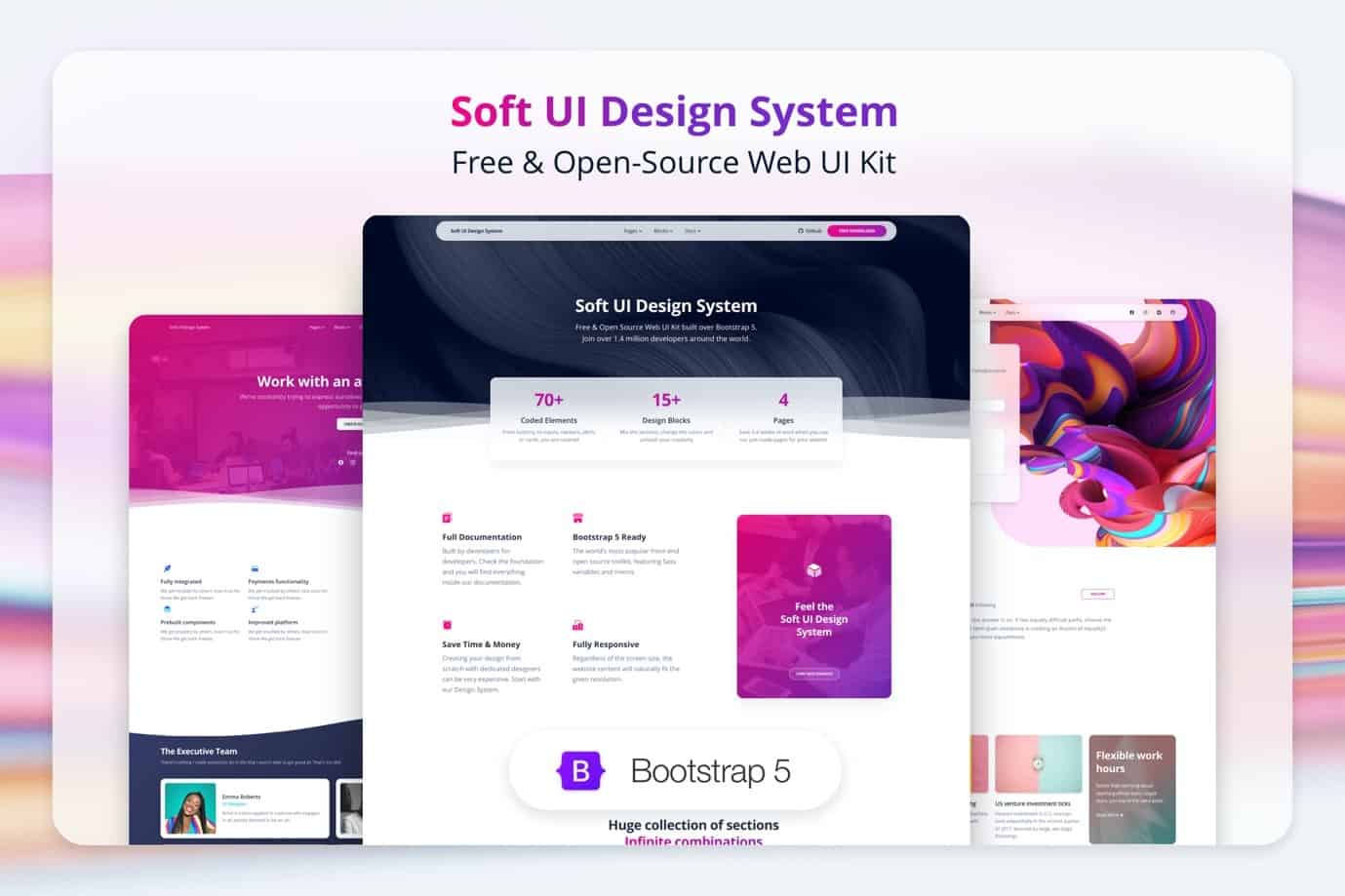 Soft UI Design System is the most complex and innovative free UI kit developed by Creative Tim. It is built on top of Bootstrap 5 and was designed for those who like bold elements and beautiful websites.
This free UI kit will help you save a lot of time going from prototyping to full-functional code because all elements are implemented. Made up of hundreds of elements, designed blocks, and fully-coded example pages (like About Us and Contact Us page), the Soft UI Design System is ready to help you create stunning websites and web apps.
Check out the Product Details and Live Preview!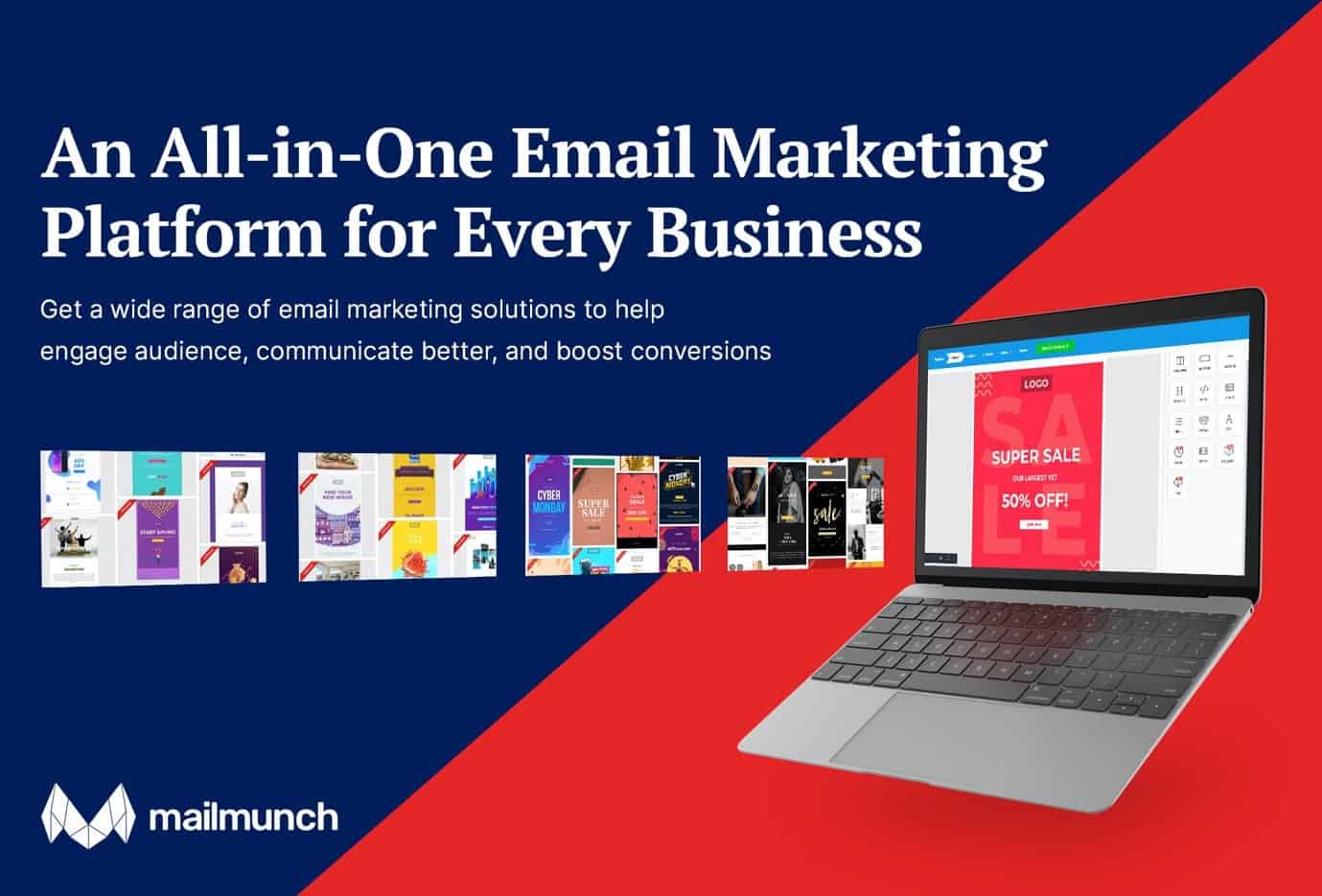 Mailmunch is an all-in-one email marketing platform for every business that offers a wide range of email marketing solutions to help you better engage the audience, communicate more efficiently, and boost conversions.
The setup is easy and quick – it only takes a few minutes.
Once you're all set, you will find beautiful pre-built templates, thousands of royalty-free photos to add to your emails, and built-in email marketing features.
Boost your conversions by up to 400% with Mailmunch.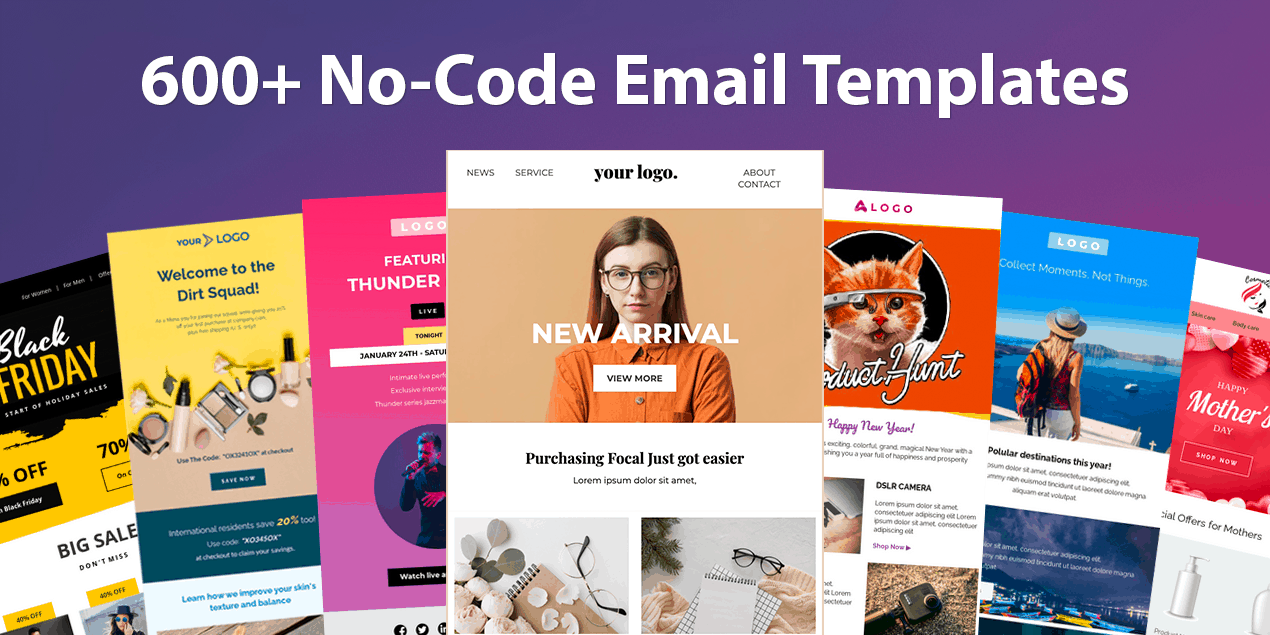 Unlayer is the best drag-and-drop editor for designing mobile responsive emails and landing pages. Use it online or embed it in your application.
It comes loaded with a massive library of 600+ free email templates that you can start customizing right away.
No matter what kind of email you want to create for your business or personal project, Unlayer has the right template for you. Give it a try.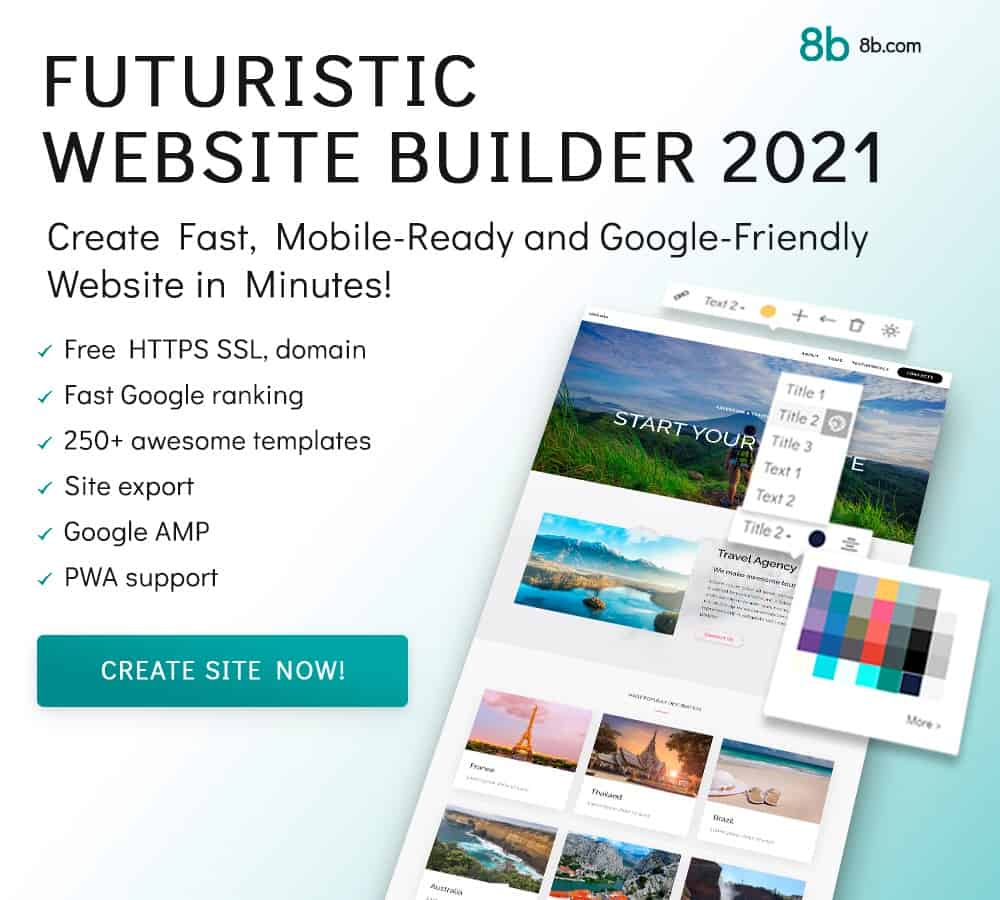 8b is a futuristic website builder that you can use with no experience and skills to create fast, mobile-ready, and Google-friendly websites in a matter of minutes.
Start from scratch or pick one of the 250+ awesome templates. Both ways are simple and enjoyable.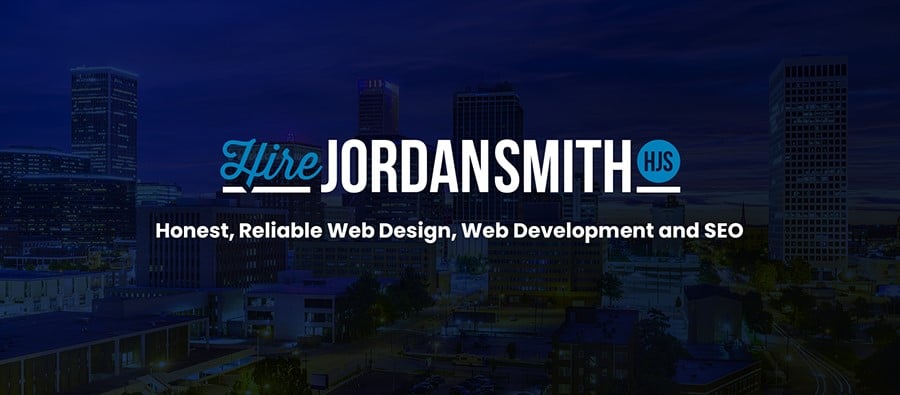 Jordan Smith is a professional web designer that can help you with web design, web development, graphic design, logo design, SEO, and more.
Jordan Smith is a one-stop shop where you will get everything you need for your small business, agency, or non-profit organization.
Why should you hire Jordan Smith? Because he provides quality, professional work at competitive rates.
Get in contact with Jordan Smith today to discuss the details of your project!
Say hello to hand-drawn seamless abstract patterns you will love using in your designs. These patterns are vector-based, so you get vector and .PAT Photoshop files.
Antideo's Email Validator is a must-have for every WordPress site to avoid wastage of resources. With so much spam going around on the web from bad actors, automated bots, etc., it is essential that you protect your lead generation channels from fake leads and inquiries.
Antideo helps you cut down spam by passing the submitted email address through validation checks like Syntax Check, Disposable Email Check, Free & Generic Email Check, MX Record Check, Domain Validity Check, etc.
The plugin works out of the box with all major WordPress forms, is free, and allows you to do unlimited email validation checks in real-time.
Heroic Inbox is a super popular WordPress plugin that you can use to manage your customer support email directly from your website interface.
This solution will help you save tons of time. Learn more about it.
SEO is still the best way to generate impressive amounts of traffic. You can hire a professional, or you can learn SEO by yourself.
Here you will find the very best online SEO courses that are affordable and simple to understand.
Check out these SEO training programs and pick the one that fits you best.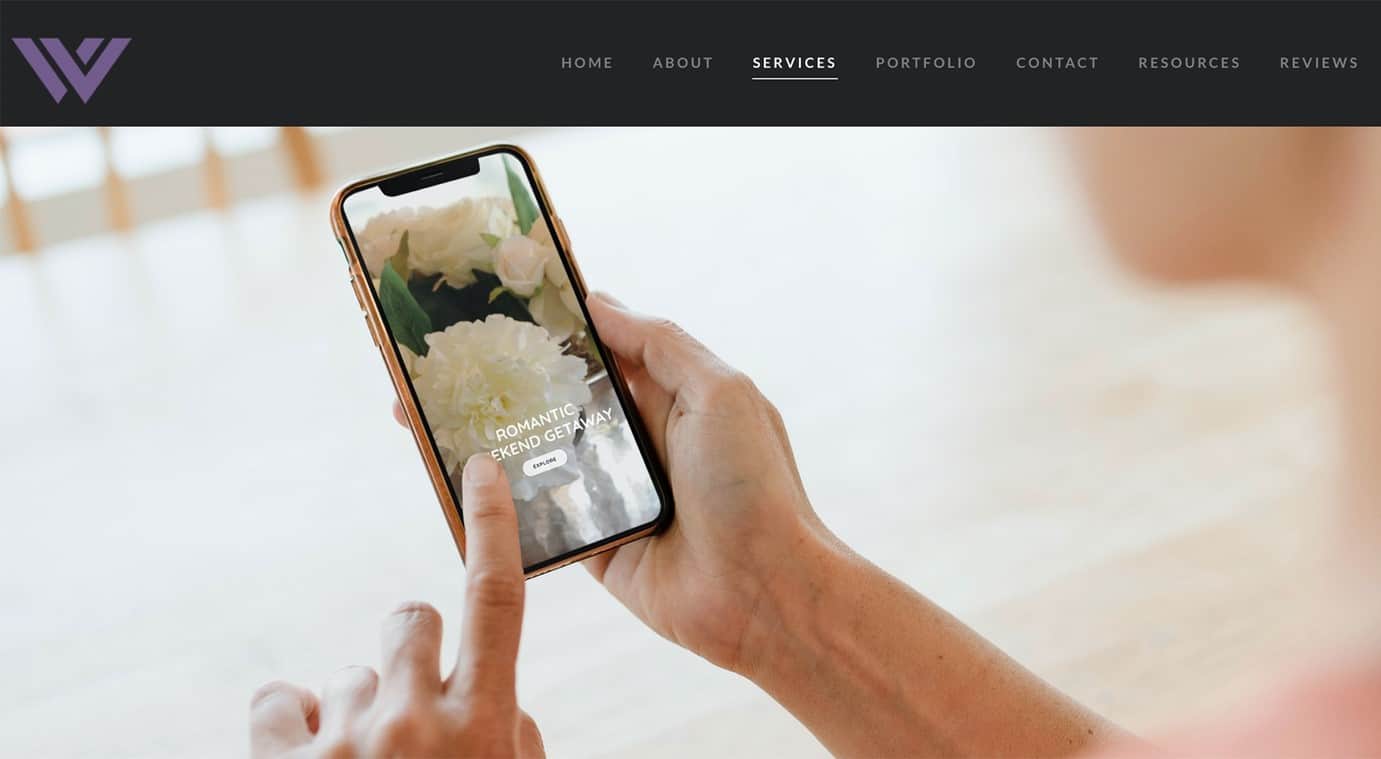 Web Design Auckland is a full-service boutique web design agency servicing clients in Auckland, throughout New Zealand, and globally in the UK and Italy.
This award-winning web design agency offers unique custom web design, SEO, and digital marketing for top ranking and a great ROI.
Get in touch with Web Design Auckland.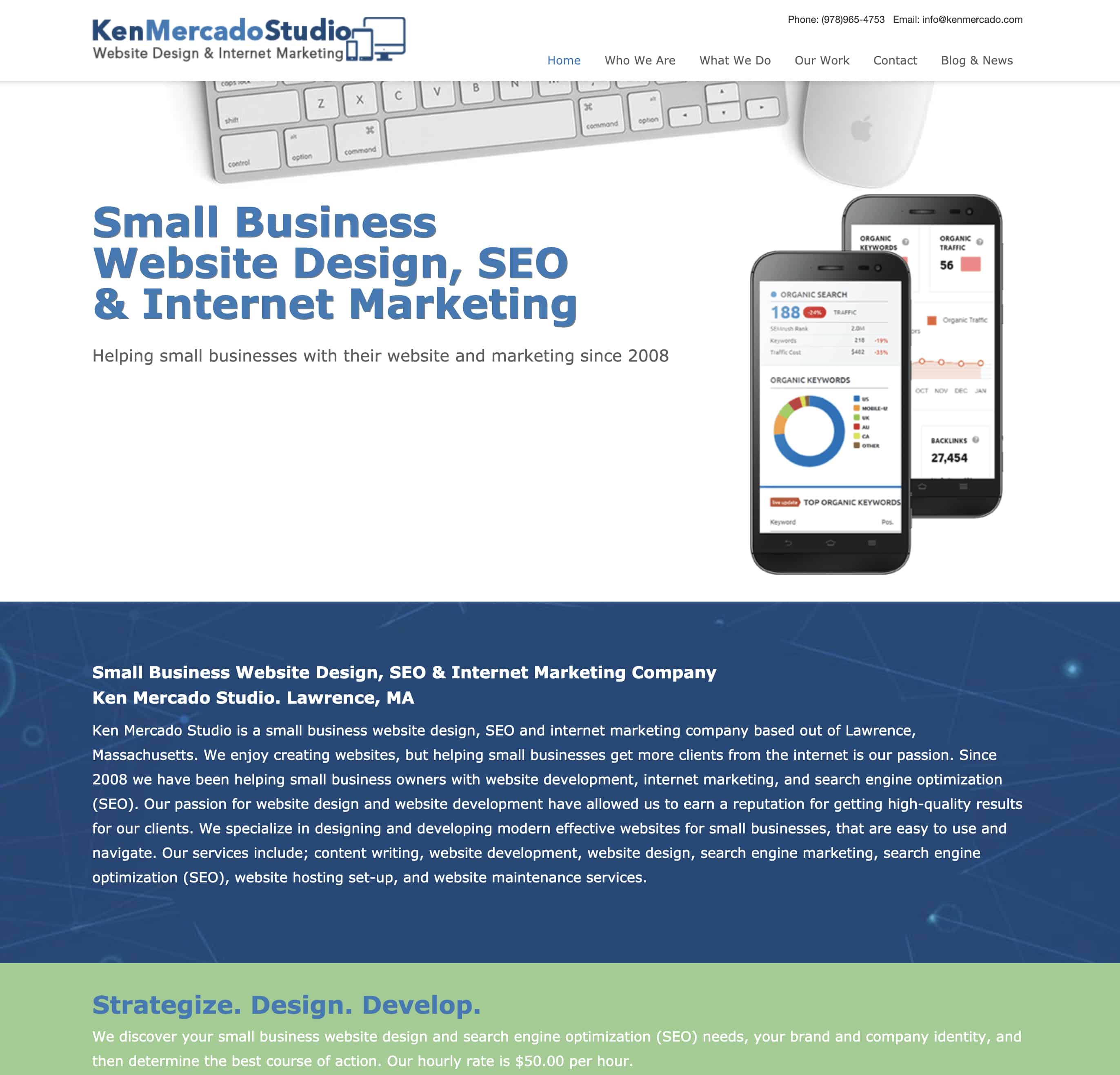 KMS Website Design & Internet Marketing is a super agency that has been helping customers (mainly small companies) since 2008 with website design and development, efficient SEO strategies that generate impressive amounts of organic traffic, but also with smart internet marketing tactics.
They will help you with whatever you need; discuss with them.
Fotor is a highly popular all-in-one photo editor and design maker, with over 450 million users from all over the world.
With Fotor, you can create a newsletter design, attractive pictures for your social media channels and ads, and even design a brochure. Take a look.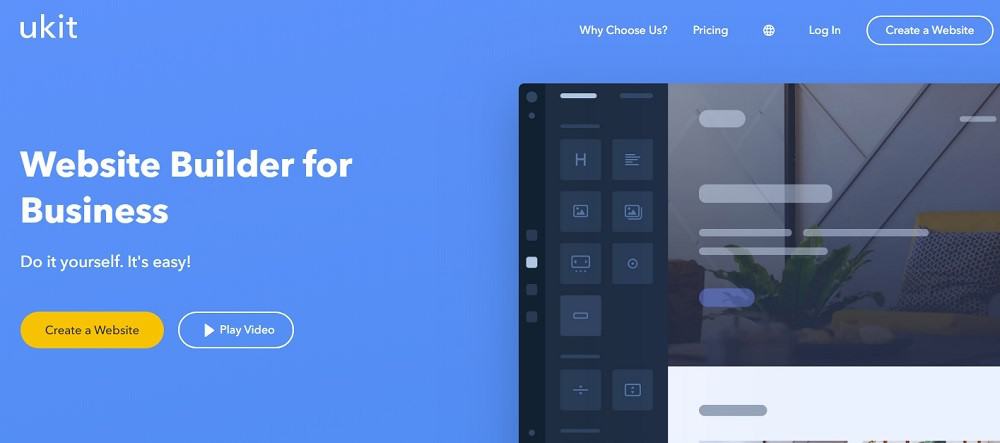 Need a professional website for your business but are on a limited budget? uKit is the website builder you're looking for! Explore its user-friendly visual editor and hundreds of modern templates, connect the desired third-party services, and it's all set.
Over 14 days, you have free access to all features of the builder, which is more than enough to understand if it's consistent with your purposes or not. Give it a try today!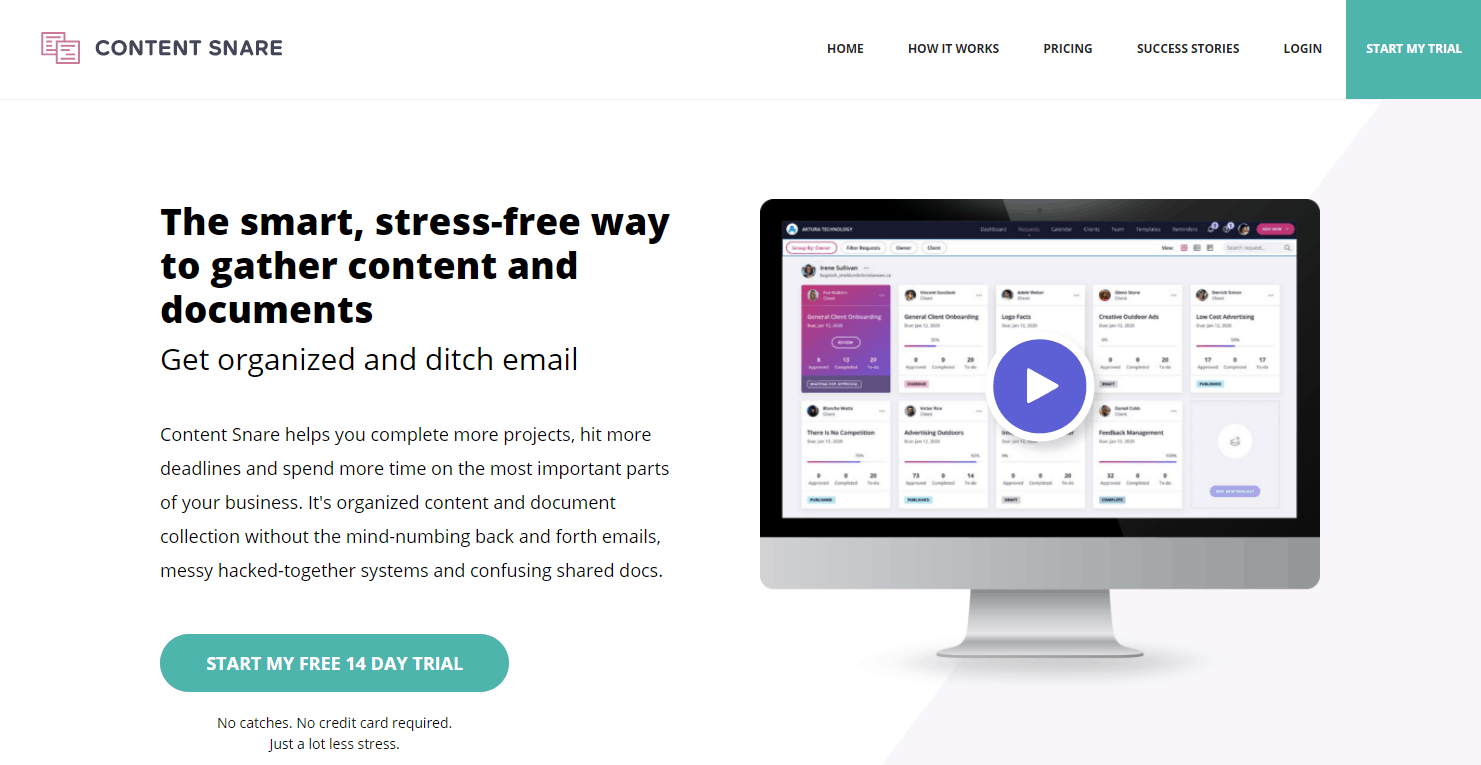 Content Snare helps businesses collect information from their clients. One of the main things it is used for is creating a checklist of documents that your clients have to upload.
Most people try to collect documents via email. This wastes so much time digging through emails and trying to work out which documents have been sent and which ones you're still waiting on.
With Content Snare, your clients have one link where they access their checklist, can upload everything in one place, and can see exactly which documents are outstanding. For you, all your client documents are easily available in one place. You won't even have to send email reminders to your clients because Content Snare does it for you.
uCoz is a DIY website builder oriented towards everybody. It offers a fine balance between simple visual editors and more complex code-based site builders.
Build simple – edit smart! Connect 3rd-party advertisement codes, and earn money with your site. A news blog, gaming site, subscription-based closed club, or maybe a church? Everything & everyone will find their new web home on uCoz.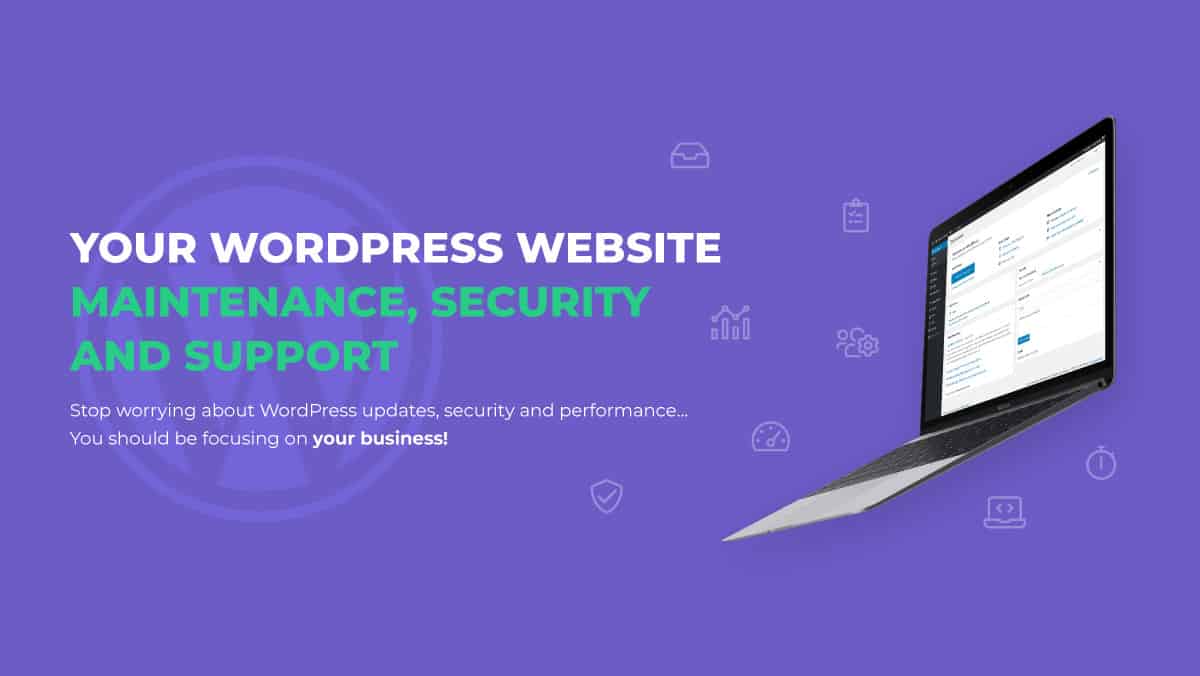 WP AOS is a full-service WordPress management service that maintains, secures, and supports your WordPress site, while you can focus on your business. Whether you have a simple WordPress website or a complex WooCommerce online shop, WP AOS has got you covered.
If you manage more than 5 WordPress sites, apply for a white label partnership program at WP AOS, get personalized pricing, and resell WordPress services at your own prices.
SiteBuilders.Pro offers a broad range of web design-related services. They specialize in website development, customization, and optimization of ready-made projects. They also make it possible to transfer websites between the most popular website builders.
Specialists working for the service are aware of the most crucial nuances of well-known platforms. This helps them complete project transfers with ease and efficacy.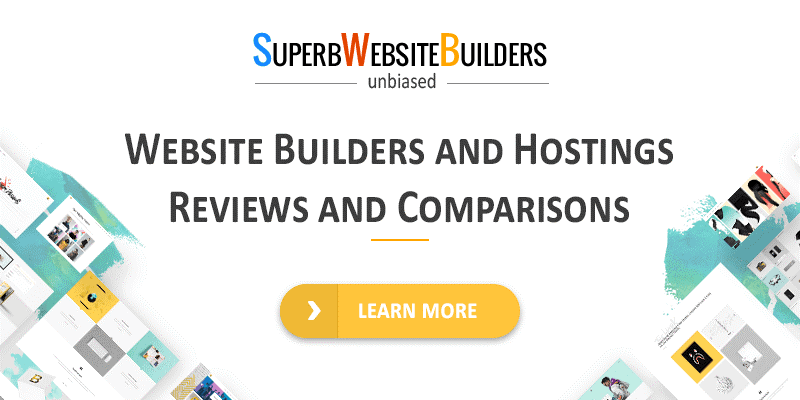 SuperbWebsiteBuilders.com is a professional blog, which includes reviews and comparisons of popular website builders. There is also access to the top ratings of these services, which helps users pick the most suitable tool when proceeding to DIY development of their web projects.
All the posts the resource contains are written by the blog owner, Howard Steele, who independently reviews the systems to provide an unbiased conclusion.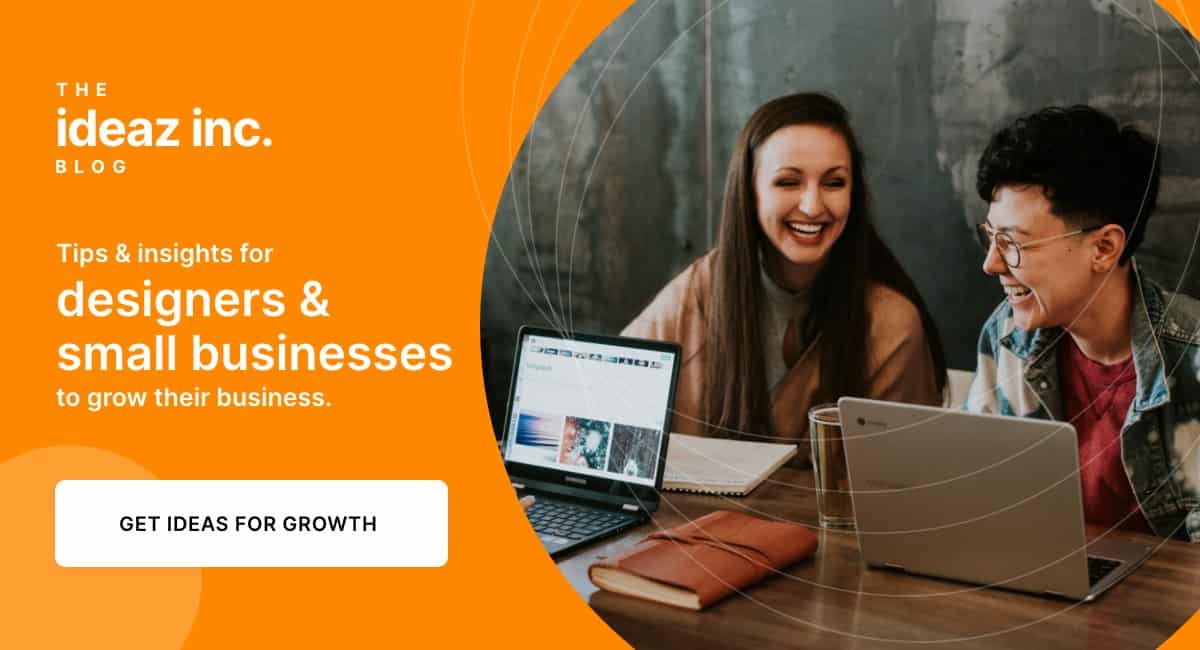 Are you a creator or a small business owner? The Ideaz Inc blog provides expert advice, interviews, and resources for photographers, artists, designers, and small businesses.
Discover new trends, marketing tips, tutorials, and advice on photography, design, small business, and freelancing. Gain insights from Ideaz Inc's experiences as a digital agency working for global clients for over 20 years to give your creative projects and ideas the boost they need.
The Ideaz Inc blog is the perfect resource for creators and small businesses to get tips to build incredible careers, supercharge their work, and make their ideas happen.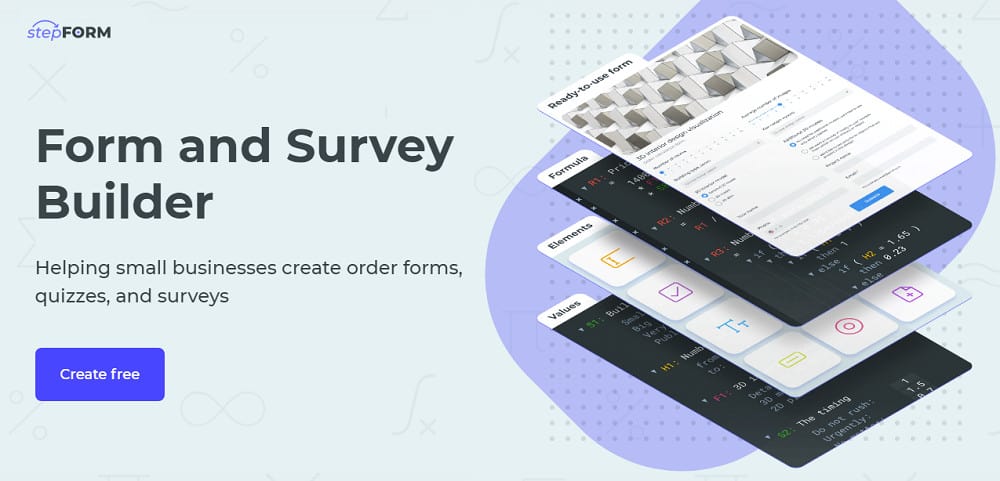 stepFORM is a modern clutter-free platform for creating forms, quizzes, and surveys. It's responsive on all devices, and there's no learning curve with stepFORM.
You deal with the user-friendly visual editor, which contains ready-to-use templates and 17 basic elements. That's all you need to build a beautiful form and post it on sites or share as a link on social media or via messengers. Try today for free!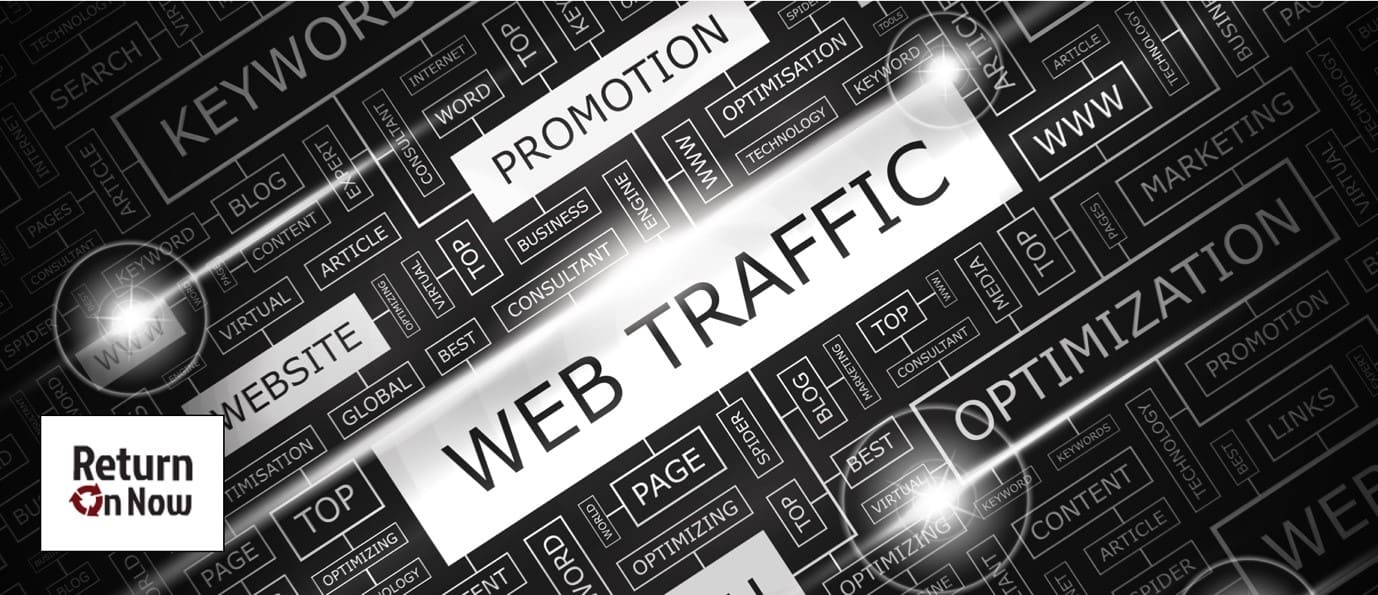 Originally founded in 2009 by high tech and internet marketing veteran Tommy Landry, Return On Now helps businesses of all sizes improve their website visibility, traffic, and lead flow.
With a special focus on SEO, SEM (Pay-Per-Click Advertising), and content marketing, they help optimize how prospects are targeted, converted, and measured.
They will help you drive real results that provide value to the business as a whole. Get a free consultation.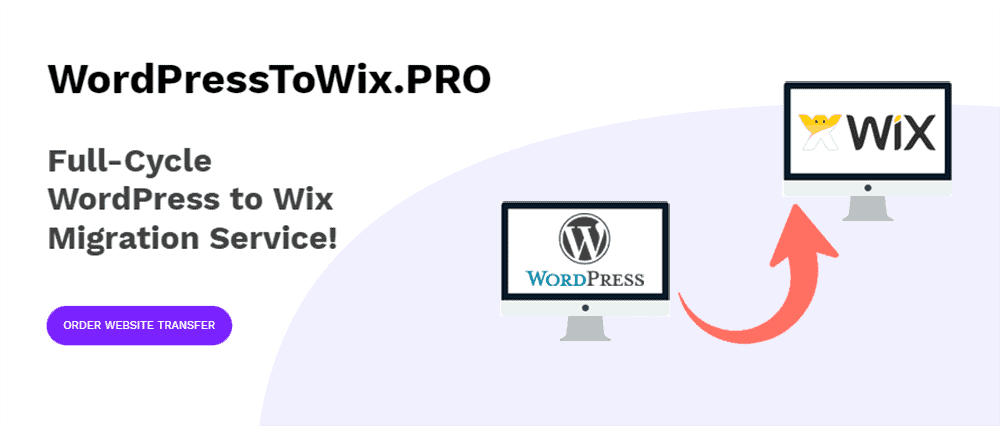 WordPressToWix.PRO is a contemporary full-cycle WordPress to Wix migration service, which makes it possible to safely move your website from WordPress CMS to Wix website builder.
The service provides a smooth and hassle-free approach to the process of website transfer, paying special attention to the parameters of both platforms. They give individual attention to each project to come up with the most effective migration strategy that will work for your particular project.
Create interactive and visual quizzes, surveys, and polls. 100,000+ marketers and publishers use Opinion Stage to boost engagement, gather qualified leads, discover insights and drive revenue.
Hundreds of templates for any use case help you get up and going in minutes. Free plan with upgraded plans for added features and increased usage limits.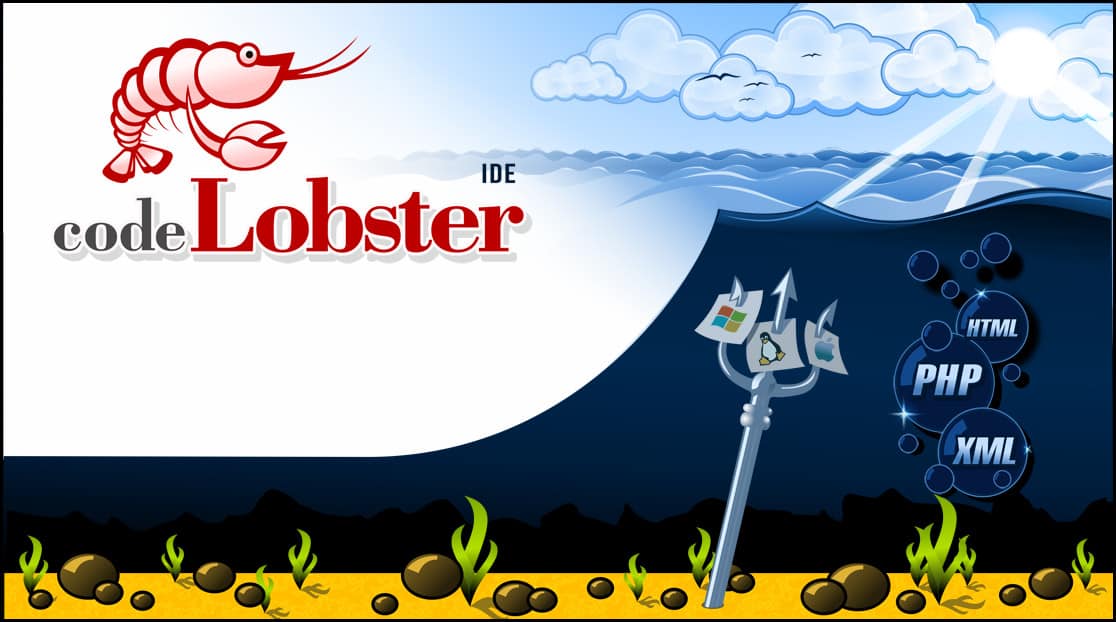 CodeLobster IDE is an advanced free cross-platform IDE intended for editing PHP, HTML, CSS, JavaScript, TypeScript files with special support for Drupal, Joomla, JQuery, Bootstrap, Angular, CodeIgniter, CakePHP, Laravel, Magento, Symfony, Twig, Yii, and WordPress.
RumbleTalk will add a moderated chat on your website in a matter of seconds without asking you to write lines of code.
Engage your audience via direct chat with RumbleTalk, the most popular solution in its niche. Start for free and upgrade when you need.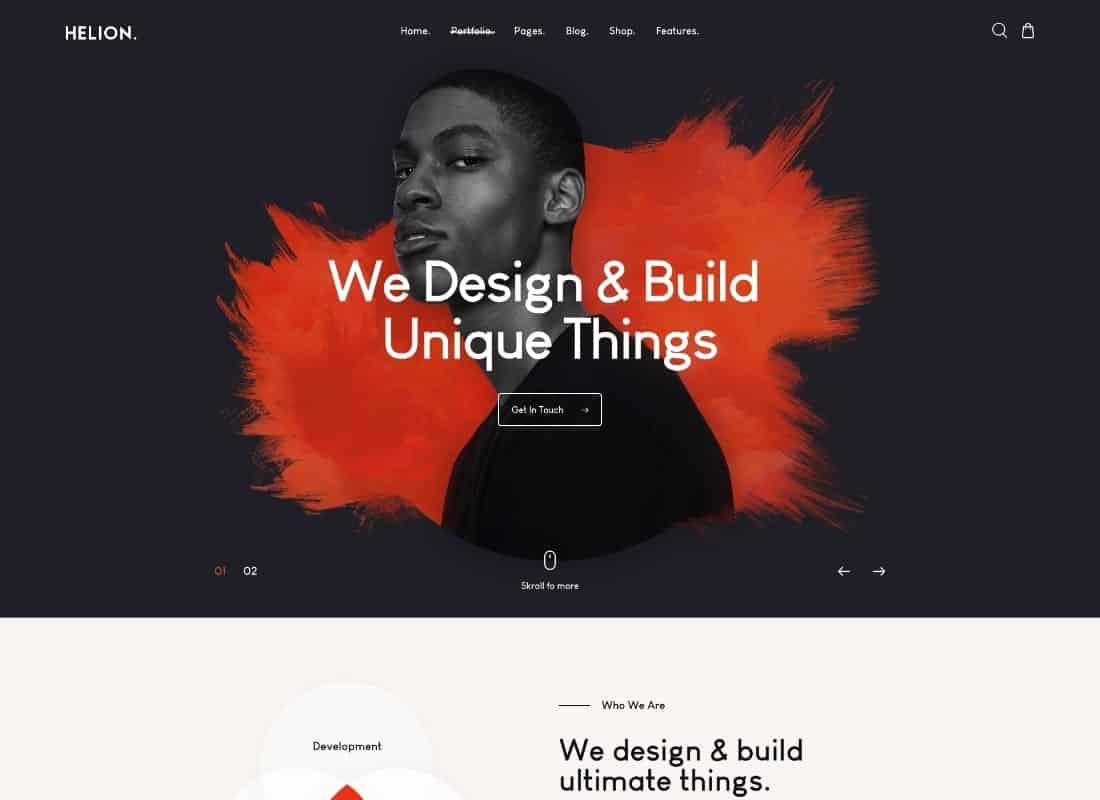 Helion is a fully responsive WordPress theme for a creative online representation of photographers' work. It has a modern design that will help any photographer and artist to create a website that looks unique and professional at the same time.
This theme includes over a dozen creative demos, lots of inner pages, advanced gallery options, gorgeous sliders, beautiful animations, and much more.
The theme can be used for both content representation and commercial activities as it comes compatible with WooCommerce.
With the Helion theme, you will be able to promote your content and products worldwide as the theme comes with WPML support, which is the most powerful plugin in terms of content translation.
The Cloe Brooks theme is designed to boost the efficiency of any counseling website. With this theme, it is possible to launch a website for psychologists and any other therapist in no time.
The Cloe Brooks theme has a clean and clever design that ensures immaculate representation of products and services. Its design is optimized for performance on all devices, and it is possible to provide professional counseling services to customers when they are on the go.
The theme comes integrated with a powerful drag-and-drop page builder that includes premade content modules that can be managed with no code interaction.
This theme was made using quality HTML5 and CSS3 code which helps to boost the SEO of the website and make it visible on the Internet.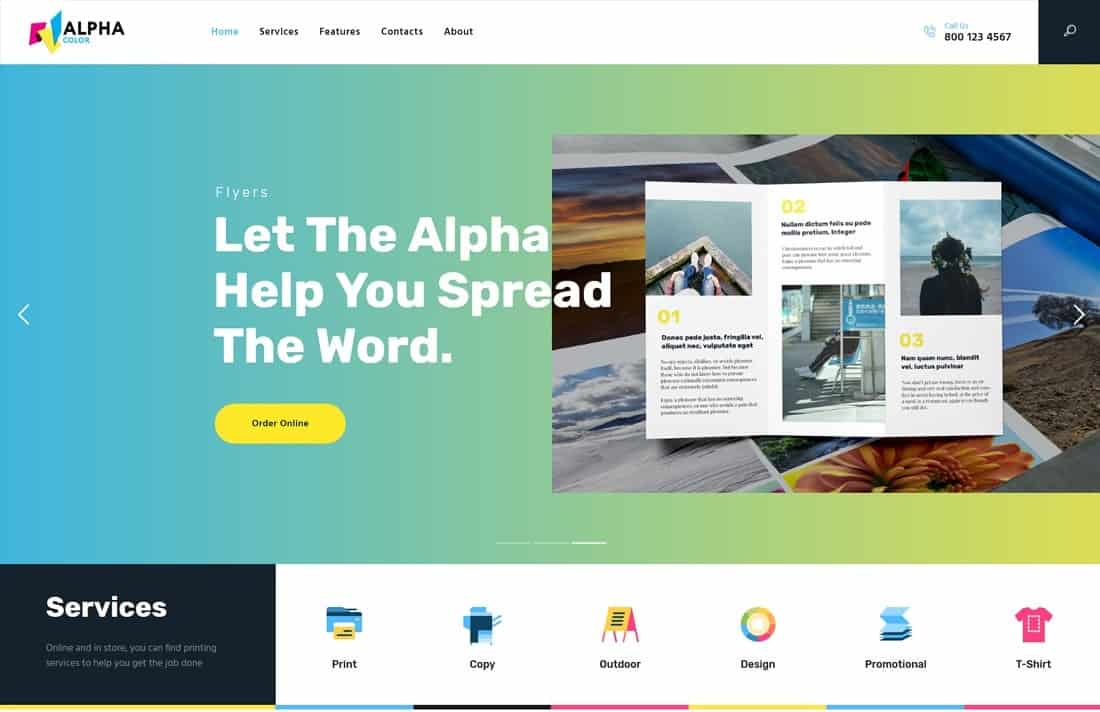 AlphaColor is a WordPress theme dedicated to printing services. It features a flexible and fully customizable design. It comes with the WPBakery Page Builder that has a drag-and-drop interface and ensures effortless content management.
The theme is compatible with useful plugins, one of which is Revolution Slider. This tool allows you to style sliders and create slideshows. It features beautiful Parallax animation that makes this theme look appealing on all devices.
The AlphaColor theme offers several homepage options; all made following the best web design techniques.
It is a time-saving solution for those who need a professional website straight away as the AlphaColor theme features the one-click installation mechanism.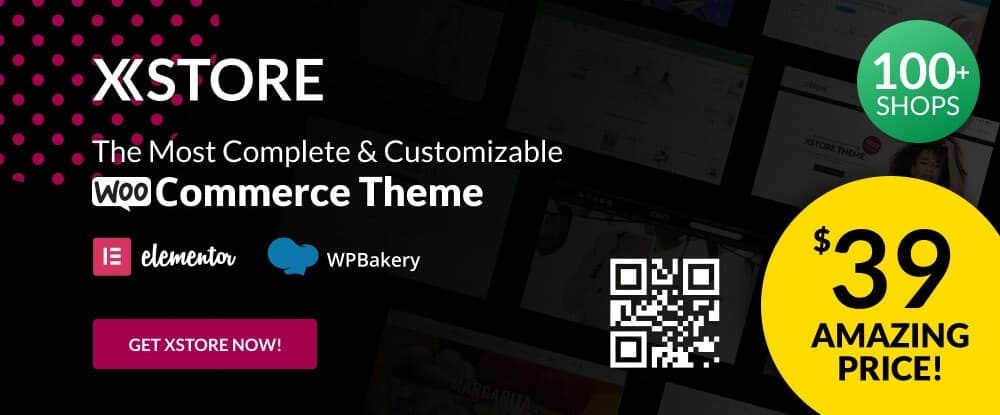 If you have a WooCommerce store and you want to supercharge it with a smart, technologically advanced, and heavily optimized theme for sales, take a look at XSTORE.
XSTORE has a huge library of 100+ shop designs; it loads extremely quickly; it is simple to customize and use. Check it out.
With over 25,000 happy customers from all over the world, Acowebs is a suite of top-notch plugins for WooCommerce stores.
To get the best out of your WooCommerce store, you will need different plugins from Acowebs. Take a look.
Ramotion is a professional digital product agency that will help you with:
App development
Branding
Design systems
UI/UX design
Website design
The team has over 50 members and 10 years of experience.
Do you want to work with professionals? Get in touch with Ramotion.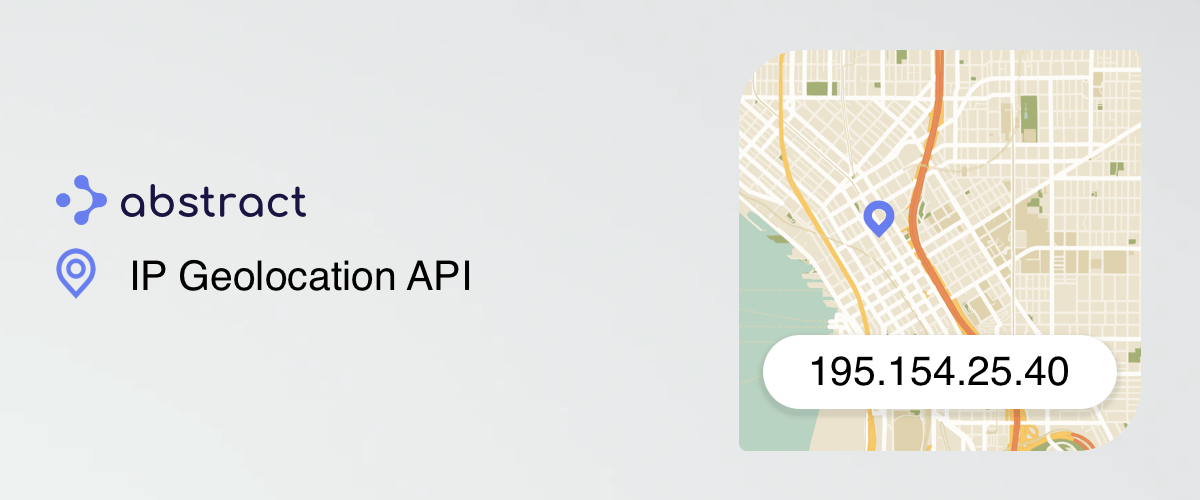 Serving billions of calls to 1,000,000+ developers and end-users worldwide, Abstract is among the most popular providers of API keys. Get yours right now.
Conclusion
The mission of this article is to help you with solutions for your online business, no matter in which industry you are in.
You have a WooCommerce store, and you need fixes and customizations? No problem, WPCustomify will get you covered. The same goes if you need a website, a WordPress theme, or you just to identify fonts for free.
Please share this article with your friends and colleagues; they will be very happy to read it.