If you've ever wondered what makes your favorite eCommerce websites tick, wonder no more. Let us introduce you to one of the best WordPress plugins for eCommerce. That plugin's name is WooCommerce, and it is an open-source plugin intended to simplify the lives of online merchants.
It is used by many merchants, from low traffic resellers to large-scale sellers and producers. Since the plugin's launch in 2011, the number of downloads has been steadily rising, reaching the heights of over 5 million downloads by 2021. This is all thanks to WooCommerce's free and adjustable business model.
#WooCommerce is suitable for all types of commerce, from startup internet firms to old-school physical stores that are trying to grow their online #marketplace.
With WooCommerce, you don't need to worry about your website looking rough or clunky, as it sports a large number of stylish themes that can help your website stand out from among the competition. These themes vary in design and can be anything from minimalistic, sleek black and white themes to colorful themes that suit your ideas and interests.
But, the stars of the show when it comes to WooCommerce would definitely be its plugins. As WooCommerce is open-source, there are many extensions and plugins that can help you manage your marketplace by integrating analytics, optimizing customers' shipping details, and, most importantly, configuring your taxes.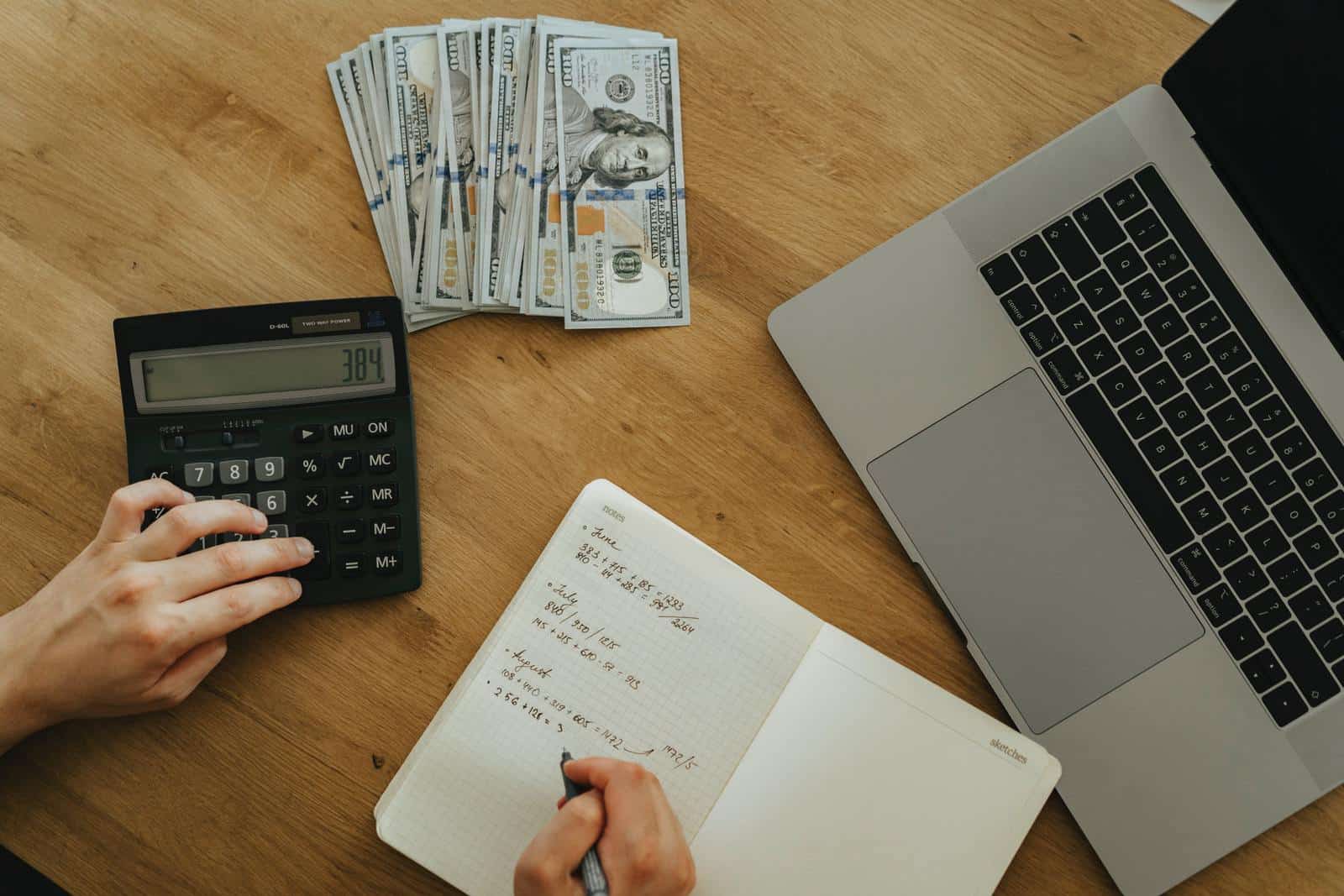 When it comes to taxes, as countries have different rules, mainly regarding whether or not the tax is included in the price, your website must be flexible with its storefront prices. That is where WooCommerce comes into play.
It can enable you to create a setup in which the taxes are automatically calculated via the settings tab (it is important to note that before you can do this, you'll have to "Enable tax rates and calculations" in the general settings). Afterward, you can decide whether you want to have tax prices included or excluded and how the tax will be calculated.
But if you find all of this to be a hassle, fret not, as some handy plugins can help you automate your tax calculation process.
1. WooCommerce AvaTax
WooCommerce AvaTax is a free automated tax calculator (although you will need a paid Avalara Account) that is especially good in combining the features of WooCommerce and Avalara AvaTax.
It gets the location-based tax rates instead of forcing you to manually edit your own tax rates. It can also assess your sales tax risks and record your information so your return filing will be easy to deal with.
WooCommerce AvaTax has a very simple installation process and even a short video showing you how it works.
2. TaxJar

TaxJar simplifies your tax calculation process and is very easy to use, so it is no surprise why it is so popular. It even has some high profile customers such as CBS, Microsoft, and Coca-Cola.
If you are based in the US, you will be happy to know that it supports over 14 thousand tax jurisdictions, making its tax nexus calculation as simple as making yourself a cup of tea.
TaxJar offers a free demo, but for websites with a large number of sales, it's recommended to go for one of the paid options. If the number of sales exceeds 1000/month, it is further recommended to inquire about their Premium option.
One of this plugin's many noteworthy features is called "peak season traffic management," which can help you know what your customers are looking for whenever you see an increase in demand.
3. EU VAT Number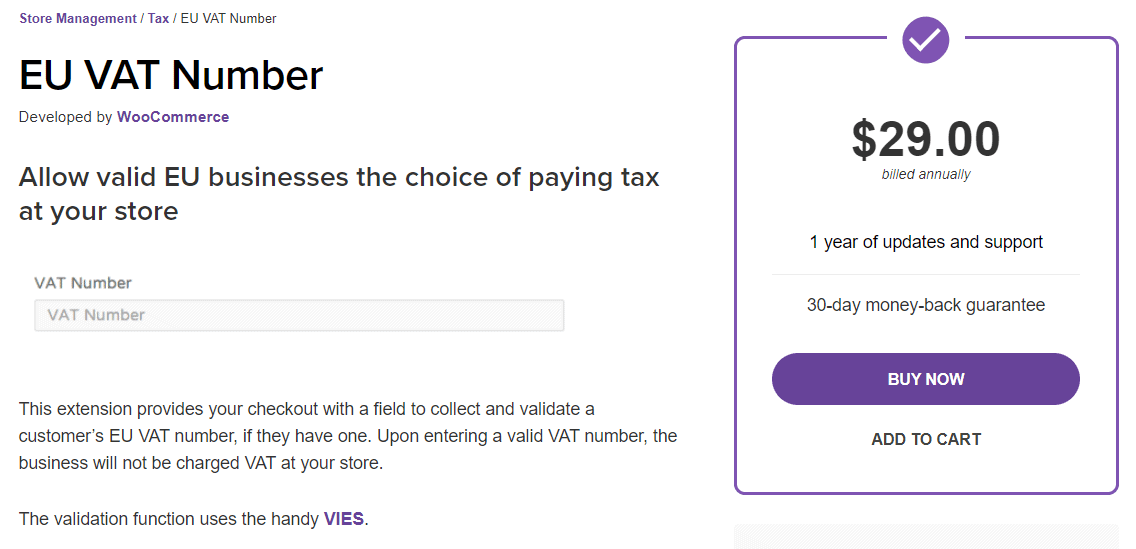 EU VAT Number is a paid WooCommerce extension that is perfect if you and your customers are based in the EU.
It uses VIES VAT number validation from the European Commission that allows your customers to exclude some taxes by entering a valid VAT number. What's more, EU VAT Number is simple to use and even simpler to install.
4. Quaderno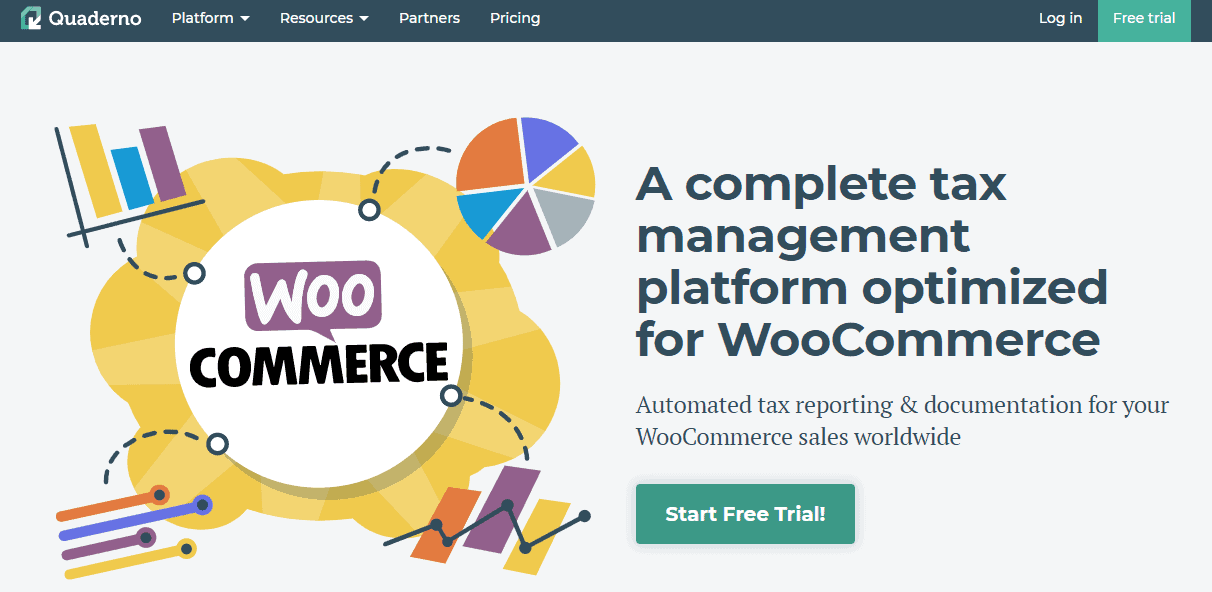 Quaderno is an integrative plugin that calculates all the taxes on your sales and creates receipts as well as credit notes. Plus, it works internationally, although it does require a Quaderno account, which has various price plans that are mainly billed monthly.
Quaderno also has an easy-to-use dashboard as well as a notification system that alerts you whenever tax rates change all around the world.
It's quick to set up, and even though it's a paid product, it's worth the money considering all the benefits it brings to the table.
Here is a short video that shows how quick and easy it is to integrate Quaderno into your WooCommerce store.
5. WooCommerce Taxamo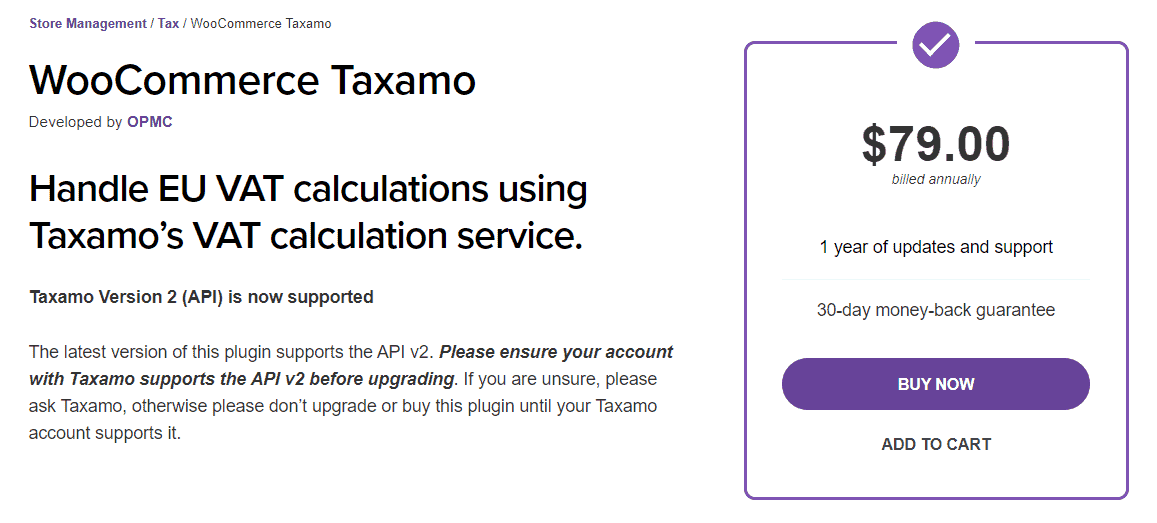 WooCommerce Taxamo is also one of WooCommerce's heavy hitter plugins, used by sites like Ubisoft, Shutterstock, and SurveyMonkey. This plugin connects your WooCommerce store with a VAT calculation service called Taxamo that sends the appropriate tax information whenever a customer is at checkout.
It works for all types of products, from eBooks to downloadable content. It is compliant with EU VAT MOSS regulations that require digital goods to be taxed based on the customer's location rather than the store's location.
The pricing of the plugin is $79 annually.
Conclusion
All in all, when it comes to figuring out how to calculate taxes on your website, it cannot be said that the options are complicated or lacking. Plus, WooCommerce is a great WordPress plugin on its own and offers many options for online merchants to work with.
That being said, there is definitely a plethora of WooCommerce plugins that simplify the process of tax integration with the help of location tracking.
On top of all this, these plugins are compliant with the laws and standards of the customer's place of origin. So to help your customers have the best shopping experience and save yourself from doing a lot of work, definitely check out these tax plugins for WooCommerce