Businesses today have become largely dependent on SaaS tools—and in the process, they're reducing their operational costs and improving business ROI.
If you're still on the fence about investing in SaaS for your business, you're already behind the curve.
Most SaaS-powered organizations have about 93% of their work software in the cloud and use around 212 apps that help them manage their business.
Still skeptical? Let us help you decide then.
This article lists 7 SaaS tools that will benefit your business and help grow your revenue. You'll learn why they're good and how to make the best use of them.
Let's get started.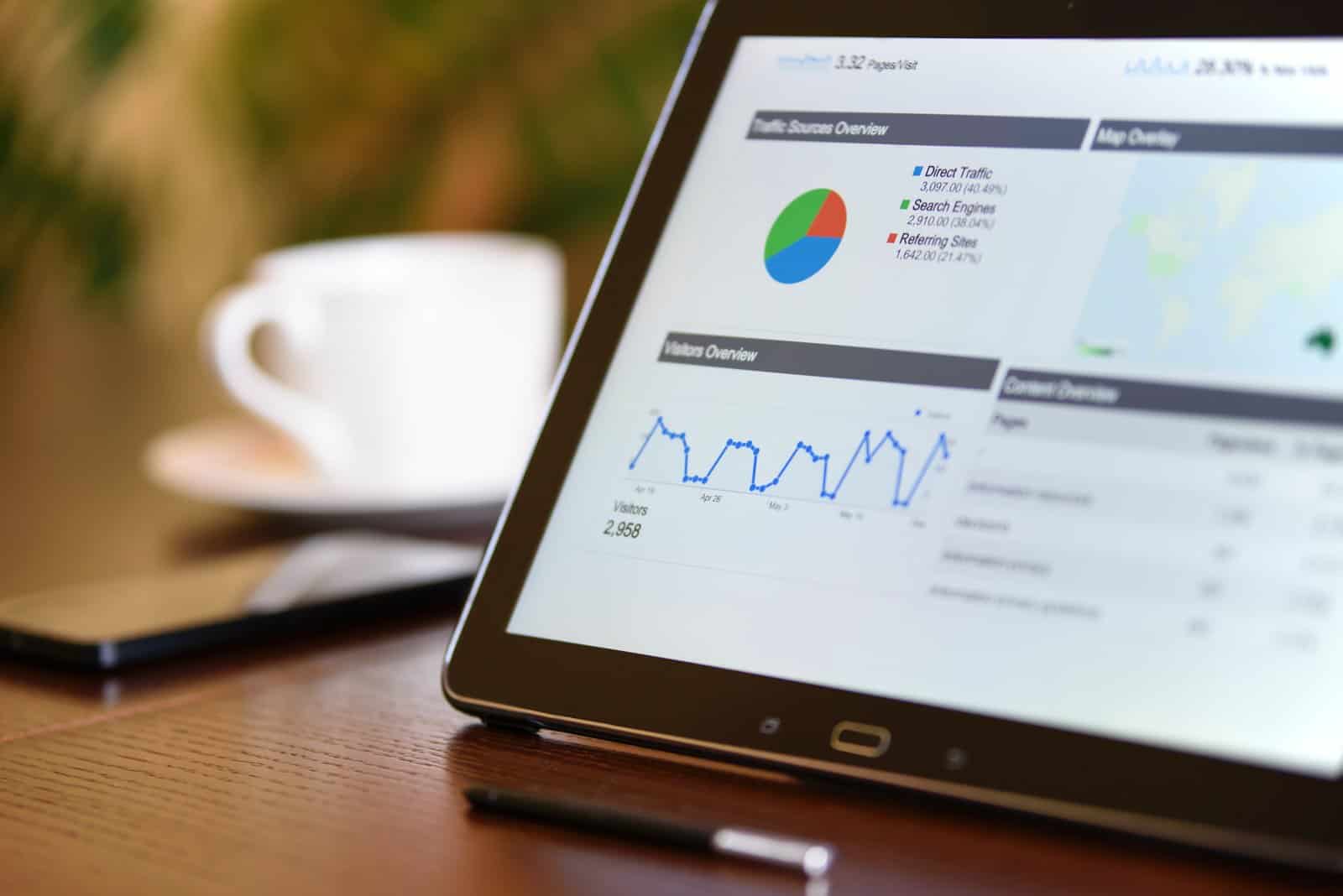 1. SEO tool
SEO is crucial for businesses looking to expand their online presence and attract potential customers to their websites.
Here's how:
SEO can help businesses rank higher on search engine results pages (SERPs), which can drive more traffic to their website.
Users often see websites that rank higher on SERPs as more credible and authoritative.
SEO optimizes a website's structure, content, and design to make it more user-friendly and easier to navigate.
It continues to generate results long after the initial optimization has been done.
Invest in a good SEO tool, and you'll reap the benefits of higher search engine rankings and increased visibility in the online marketplace.
What kind of SEO tools do you need?
It depends on their specific needs and budget. Some options include:
A web analytics tool that provides insights into website traffic, user behavior, and conversion rates.
A tool that offers keyword research, competitor analysis, and site audit features.
A site auditing and link-building tool.
An on-page optimization tool that helps with keyword analysis and content optimization recommendations.
However, if you don't have the time to do it all yourself, it's best to outsource your SEO efforts to a third-party agency. Invest in a SaaS content agency that takes care of all aspects of SEO for your business and takes the burden off you.
2. ERP systems
Your business needs an ERP system if you need to integrate various business functions, such as accounting, inventory management, human resources, customer relationship management, and more, into a single platform.
Ecommerce integration with ERP system is one such powerful combination that enhances a business' sales channel and frees up time internally.
Benefits of ERP integration
Seamless order processing allows businesses to automatically transfer order information from their online store to their ERP system. This streamlines the order fulfillment process and reduces manual effort.
Real-time inventory management by integrating their e-commerce platform with the ERP system. This way, businesses can ensure their inventory levels are accurate and up-to-date across all sales channels in real time. It helps prevent overselling and stockouts, which can negatively impact customer satisfaction.
Automated shipping and tracking with real-time tracking information, improving the customer experience and reducing manual effort for the business.
Improved financial management where you can track all your financial transactions related to online sales in a centralized platform. It provides greater visibility and control over revenue, expenses, and profits.
3. Project management tool
Businesses often face challenges in managing multiple projects simultaneously, leading to missed deadlines, cost overruns, and reduced productivity.
These issues can cause frustration and stress for project managers and team members, as well as impact the business's overall success.
Project management tools offer a range of features and functionalities designed to address these challenges, such as project planning, task management, resource allocation, and collaboration tools.
How project management tools benefit businesses
Improves project visibility and tracking and provides real-time updates on project status. This way, project managers can monitor progress and identify potential roadblocks.
Automated workflows and task tracking increase efficiency and productivity, reducing manual efforts.
Helps meet project timelines and budgets by setting deadlines and tracking project costs.
Enhances project outcomes by streamlining project workflows and improving team collaboration.
Overall, invest in a project management tool if you're a growing business with lots of information overflow and a continuous inflow of clients.
4. HR management software
The roles and responsibilities of an HR professional do not end at hiring. They're involved in many other processes determining your workforce talents and retention rates.
For example, onboarding a new employee impacts the employee's perception of the organization. Surprisingly, about 88% of organizations feel they don't do the onboarding job well.
The solution—an all-around HR management software that takes care of the repetitive tasks for HR managers and automates the workflow. This way, the software handles it all seamlessly, whether sourcing candidates for a new role or onboarding new employees to make them feel at home.
How HR management software helps
Allows businesses to store and manage employee data such as personal information, contact details, job titles, and more in a centralized database.
Businesses can track employee performance metrics, set goals, and provide feedback to help employees improve.
Streamlining the recruiting process is easy by posting job listings, reviewing resumes, scheduling interviews, and managing onboarding processes.
Businesses can track employee time and attendance data, including hours worked, sick leave, and vacation time.
Many HR management software solutions also include payroll management capabilities, enabling businesses to process payroll, calculate taxes, and issue paychecks or direct deposits.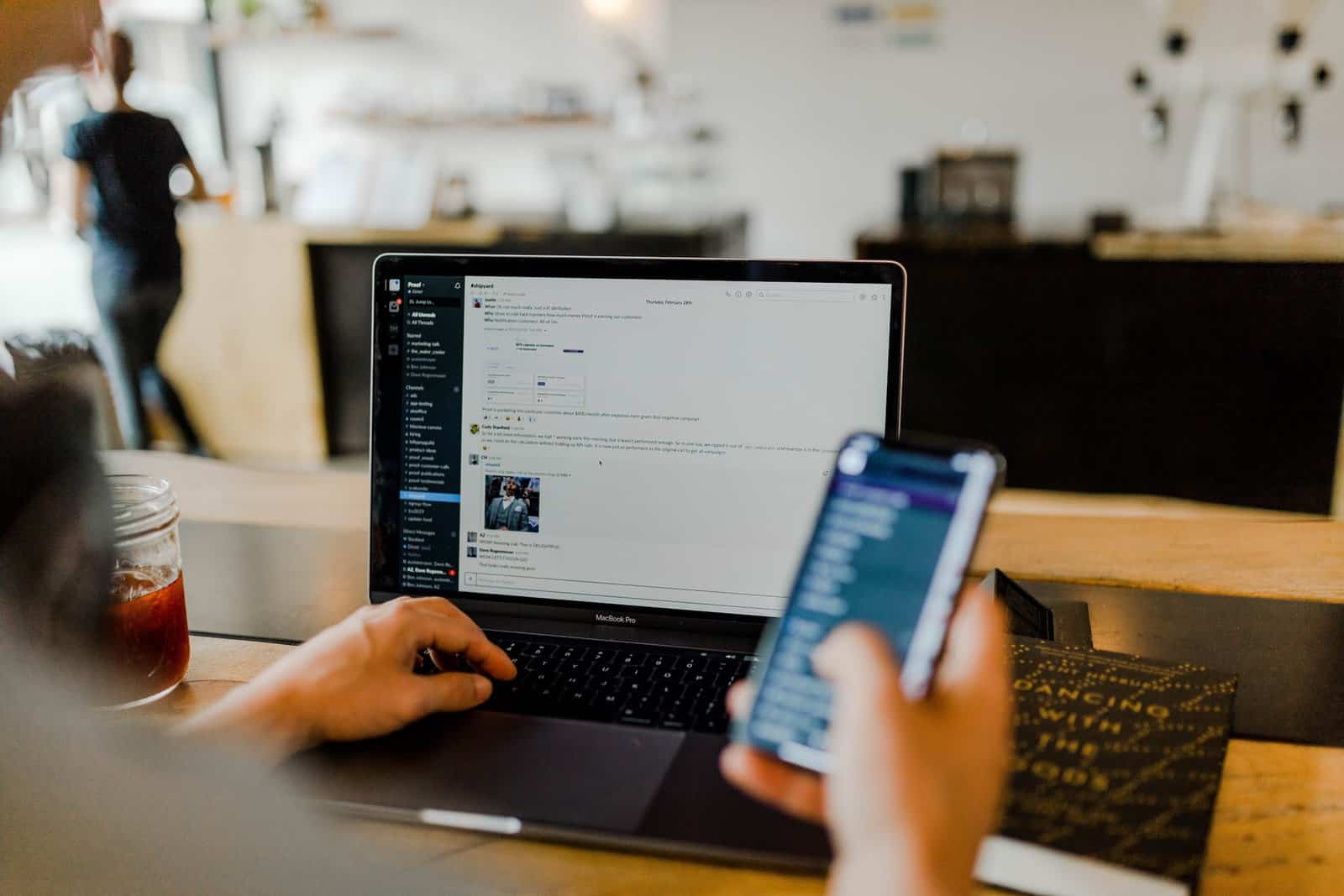 5. Team collaboration software
With the new hybrid work culture, there are definitely some advantages, like convenience and more opportunities.
But, it can also lead to what's called a "silo mentality", where people are isolated from each other, and it affects communication and productivity.
That's why team collaboration tools are so important. They let you stay connected with your team no matter where they are and keep delivering high-quality work. These tools help teams collaborate effectively, communicate better, collaborate more, and share information easily.
Benefits of a team collaboration tool
You can access various communication channels, including instant messaging, video conferencing, and email integration. All these channels are important for effective team communication.
Real-time file and document sharing are available, which enhances collaboration and reduces email clutter.
The task management feature enables you to manage tasks, deadlines, and progress updates. This ensures everyone is on the same page and projects are completed on time.
These software are designed to handle larger projects and provides support for project timelines, milestones, and task dependencies.
Insights into team performance are also available, including productivity, responsiveness, and collaboration patterns.
6. Website builder
If you're spending a lot of time and money building your website from scratch in the era of no-code websites, you're wasting valuable resources.
The good news is that SaaS has brought us many efficient no-code website builders that allow you to create amazing websites in less time.
The best part? Anyone can use these website builders, as they don't require technical or coding knowledge.
Benefits of a website builder
A no-code website builder is user-friendly, making the website creation process enjoyable with drag-and-drop elements.
For small businesses or startups with limited budgets, a no-code website builder can be a cost-effective alternative to hiring a web developer or agency to create a custom website.
It provides a variety of templates, themes, and customization options to create a unique and personalized website that meets specific needs.
You can easily add new pages, features, and functionality to your website without any coding or technical skills.
7. Customer support software
Customer experience is one of the biggest hurdles for many businesses. Poor customer support can lead to unhappy customers, negative reviews, and lost sales.
This can ultimately impact the bottom line and reputation of the business. Without a proper support system in place, businesses can struggle to retain customers and gain their trust.
Implementing an effective customer support system can be a game-changer for businesses. It can help them:
Build a positive brand reputation
Retain customers
Increase customer loyalty
Customer service SaaS has become increasingly popular to help you streamline the process.
Benefits of a customer support software
Problem-solving and issue resolution with a centralized platform for managing customer inquiries, complaints, and issues.
Improved communication between businesses and their customers, enabling businesses to respond to customer inquiries promptly and accurately.
Many customer service SaaS tools come equipped with analytics and reporting Businesses can gain valuable insights into customer behavior, preferences, and pain points by analyzing customer interactions and feedback.
Businesses can save time and reduce the costs of hiring additional staff by automating certain aspects of customer service, such as ticket management and chatbots.
Incorporate SaaS in your business to reach new heights
Leveraging SaaS benefits a business in many ways. To understand which tools you need to invest in, you need to clearly understand your business requirements and create a strategic plan to scale.
Once a plan is ready, you can identify which business components can be automated and select a SaaS tool for each purpose. Typically, all the above-mentioned SaaS tools should suffice whether you're a new business or have been in the industry for a while.
The key is to embrace the new technology and keep exploring—you'll soon see significant growth in your business.
Author's Bio
Deepali is an engineer-turned-freelance writer for B2B SaaS, writing actionable long-form content for marketing, Cybersecurity, and HR-Tech companies. When she's not writing, she's engrossed in a cozy murder mystery novel with a cup of hot chocolate!