If you're serious about your WordPress website, you probably know that you're going to need a good theme to really start attracting visitors and raking in that delicious traffic. Simply, websites these days have to look good and be functional if they are to stand any chance in the increasingly competitive online space. Fortunately, WordPress has got you covered because it offers plenty of nice free themes that suit almost all kinds of websites.
However, there is a way to do better than free themes – you can buy yourself a premium WordPress theme to make your site stand out even more.
These are often made by experienced developers who have a pretty good idea of what people may need when it comes to starting their website, and getting a good WordPress theme often turns out to be quite a lucrative investment. So, head to one of the marketplaces for this kind of thing and make your choice. Here's where you should look first!
1. ThemeForest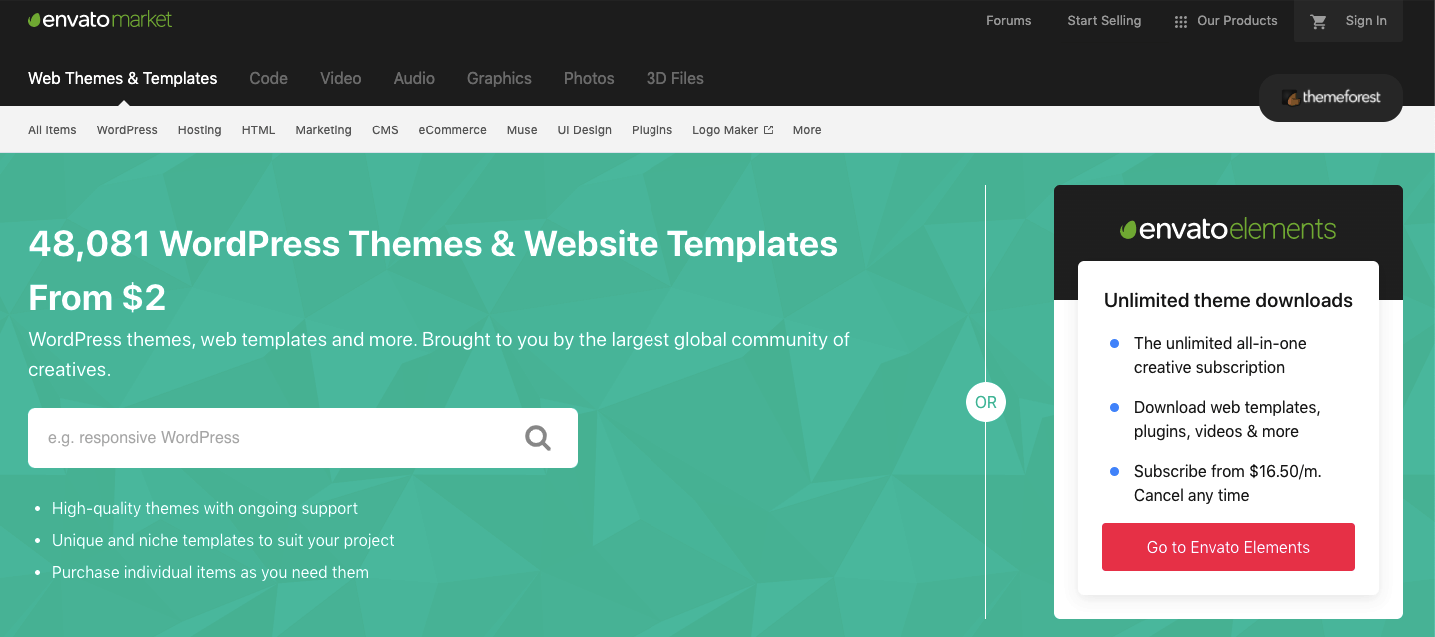 If you were to ask someone where to buy premium WordPress themes, ThemeForest (or EnvatoMarket) would probably be the most likely answer. There are thousands and thousands of WordPress themes at your disposal there, all of which are divided into separate categories to help you find the right product. You can also use various filters for quicker browsing, which keeps things nice and simple. So, if you are looking for a portfolio WordPress theme, it will be really easy for you to find one.
The market also contains all relevant information about a product, like its developer, reviews, and stuff like that, so you can immediately see how good of a theme you're dealing with. What is important to emphasize is the fact that ThemeForest will test every theme before it is allowed to go on sale here, thereby making sure you always get a functional product.
2. Elegant Themes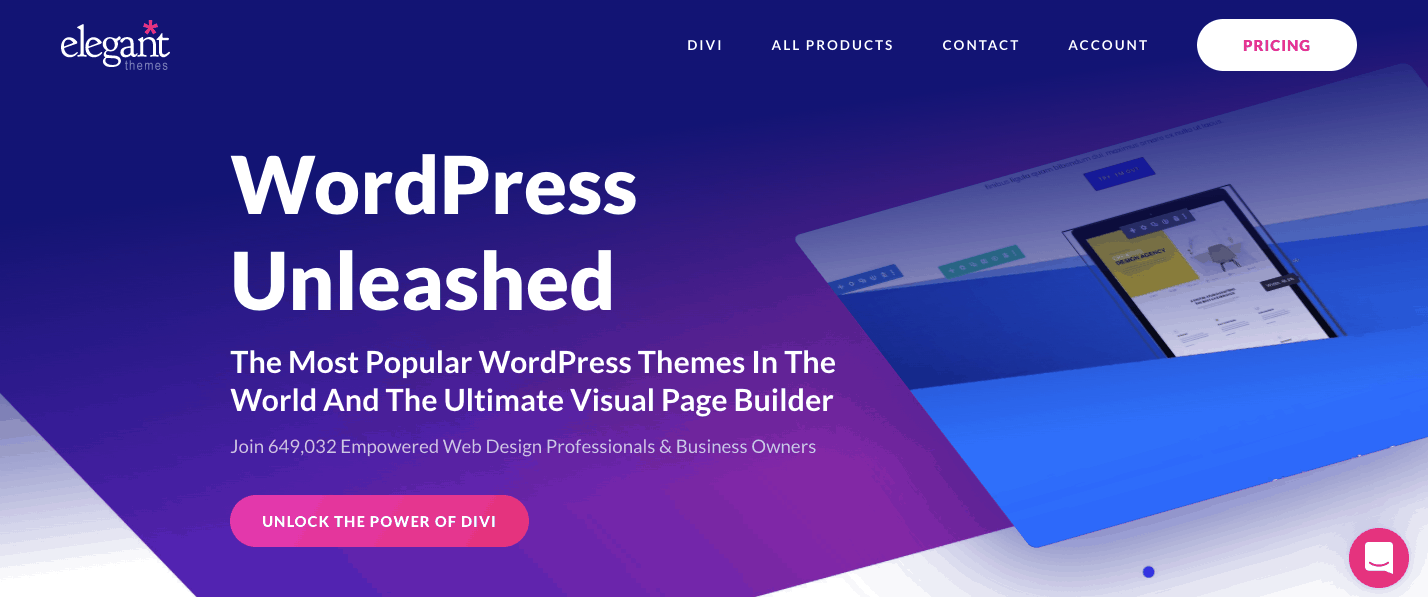 Elegant Themes stands out when it comes to marketplaces for WordPress themes because they only sell themes they themselves develop. Therefore, you won't get a huge community of developers here offering hundreds and hundreds of different products. This, however, may not be a bad thing because Elegant Themes have proven that they know very well what they're doing.
You see, they are the creators of Divi, a theme that allows you to build a website through its drag-and-drop interface. According to some data, it is the most popular WordPress theme in the world. You can also get Divi Discount in both annual & lifetime pricing plans and start designing your business website. Apart from that, however, you can access more than 80 other high-quality themes. The pricing model is also interesting because you can pay 89$ for one-year access to all themes or 249$ for lifetime access to all of them.
3. MOJO Marketplace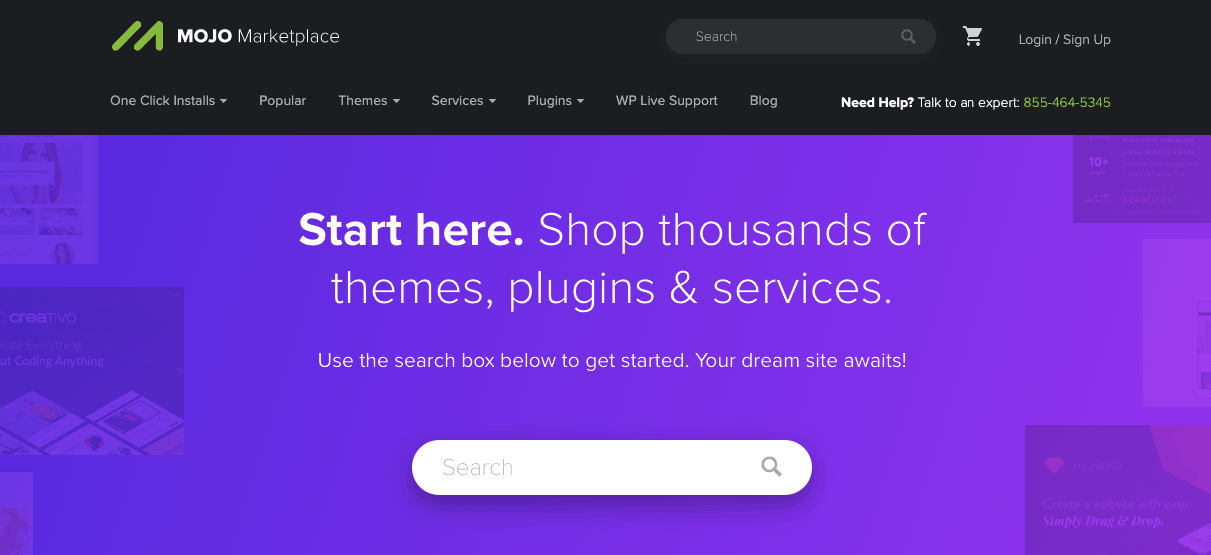 Back to community-focused marketplaces. MOJO Marketplace has some really fine themes to choose from, and it's also very easy to search and filter out the products you think would suit you best. What is interesting here is that you can get a demo to import with your theme, which sets up filler content onto your website and can potentially save you a lot of time. And if you're not satisfied with the theme you've picked, simply swap it for another theme of the same cost.
That's a great little feature that shows that these guys are fair. As is the case with all quality marketplaces, MOJO, too has a review team tasked with quality checking every product that appears in the store. Some will say that this reminds them of ThemeForest a little, but it's certainly a good choice if you're looking for a WordPress theme.
4. StudioPress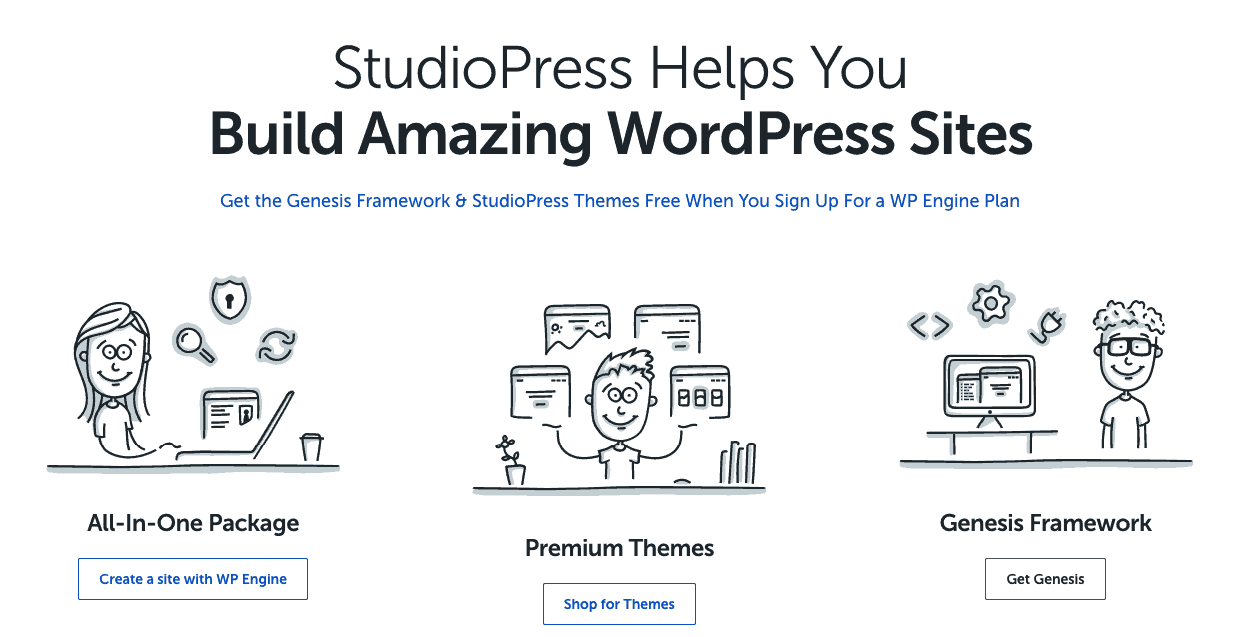 StudioPress is a mix of both categories of theme markets in the sense that it offers both its own products and themes developed by the community. In a way, you get the best of both worlds. However, what is characteristic of StudioPress themes is that they are very intuitive and simple to use, which makes them perfect for beginners. On top of that, they can help you optimize your website so that it ranks better on search engines. Because of all these features, many consider their themes to be the best if you're just getting started with the whole website building business. Therefore, this marketplace really should be taken into consideration.
The pricing is also worth mentioning – you can buy individual themes, or pick one of the two comprehensive packages offered on their website.
5. MyThemeShop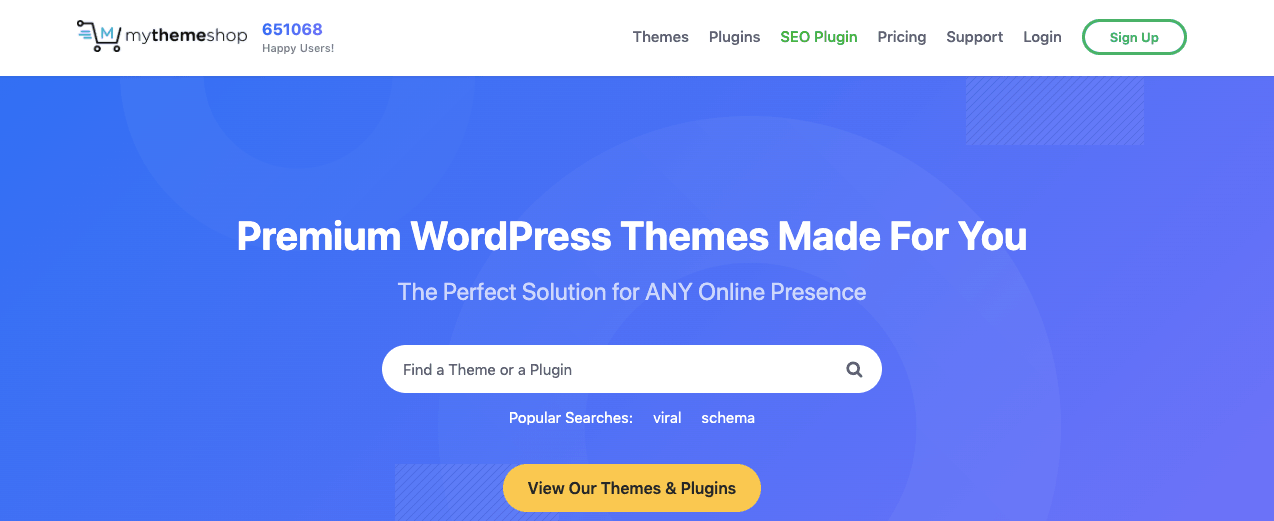 MyThemeShop is another marketplace that offers its own products. About one hundred themes can be found here, and they have some pretty interesting features. The main idea behind them is efficiency and speed, so the code behind them is written to reflect that. Not only that, but SEO is taken into consideration, too, so your website will get an additional boost this way. The support should be mentioned as well since the people working there really do a stellar job.
Finally, the prices – you can buy themes individually, of course, but there's also the option of purchasing an Extended Membership for just under 100$ per year—a great deal when you compare this to other similar marketplaces.
Don't rush
Getting a theme for your website is not something that should be taken lightly. If chosen correctly, the right theme can attract new visitors, help your SEO rank, and increase your website's speed. Therefore, don't hesitate to invest a decent amount of time into browsing the aforementioned marketplaces for the right one.
There are so many choices out there because the community of people working on things like that is absolutely huge. In addition, you have a lot of companies with their own marketplaces which only sell their own products. And then, there are those that mix the two approaches and offer their own themes alongside those created by third-party programmers. Sure, there are free themes you can get but don't dismiss purchasing one just because you have to spend some money to get it. It can turn out to be quite a good investment.