Travel blogging is very popular today. That is why you need to stand out with your content. In addition to what you will post on the blog, the blog's appearance is also important. Very often, that is the first thing that attracts the reader.
In order to have the best possible #blog, it is recommended that you install some #plugins that will help you modify your blog and attract readers to it.
1. Coming Soon & Maintenance Mode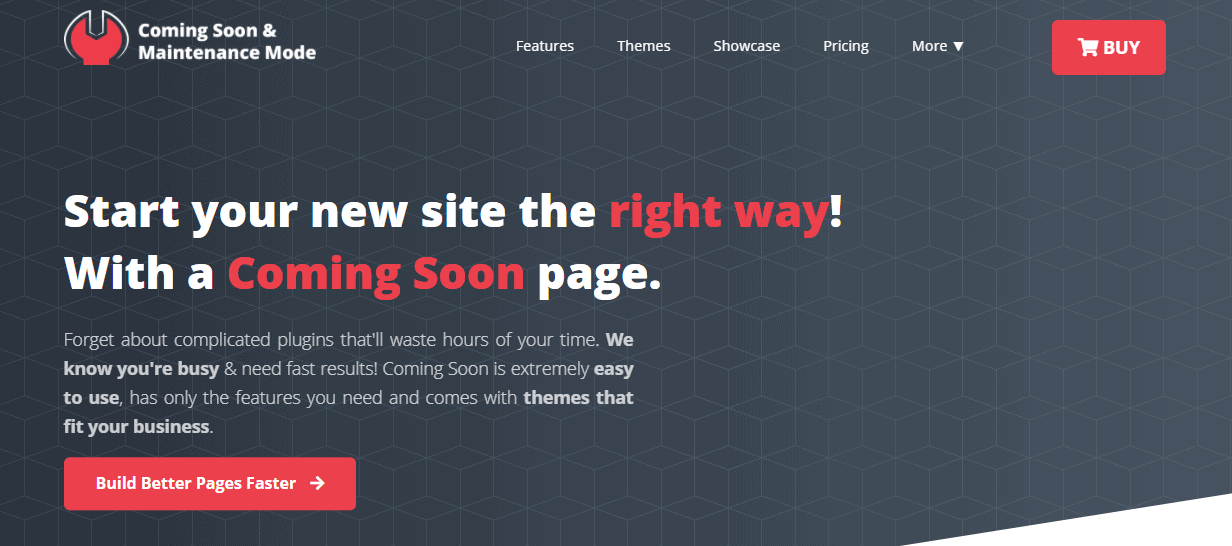 Creating a website is not a one-day process. It takes a lot of time to design and set it up. For this reason, so-called coming soon pages are made. They give the visitors some insight into the website while also providing an effective way of hiding what is happening behind the scenes.
The Coming Soon & Maintenance Mode plugin helps you start your site the right way with a perfect coming soon page that can be done in minutes.
It provides you with 170+ different themes, millions of free high-quality images; plus, it has a lot of other options to customize your page.
It's great if you are short on time; it takes only 2 minutes to launch.
If you want to, you can change and update the design of your page; you can change the background using images from Depositphotos and apply Instagram-like filters on them.
On your plugin dashboard, you can track stats regarding visitor origin countries, browsers, devices, and traffic types. Plus, it comes with all the SEO features you need, so you don't have to install another plugin for the job.
In addition to being a coming soon page, the page you create can even serve as a landing page.
There are plenty of templates dedicated to travel that you can customize to your liking. Here are some of them: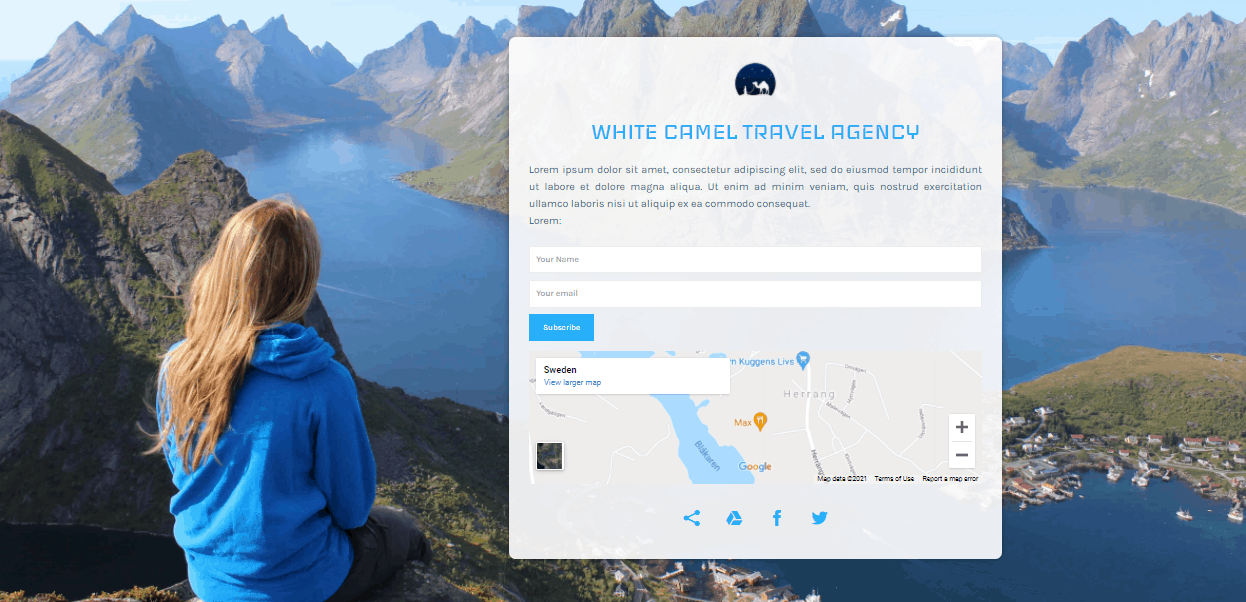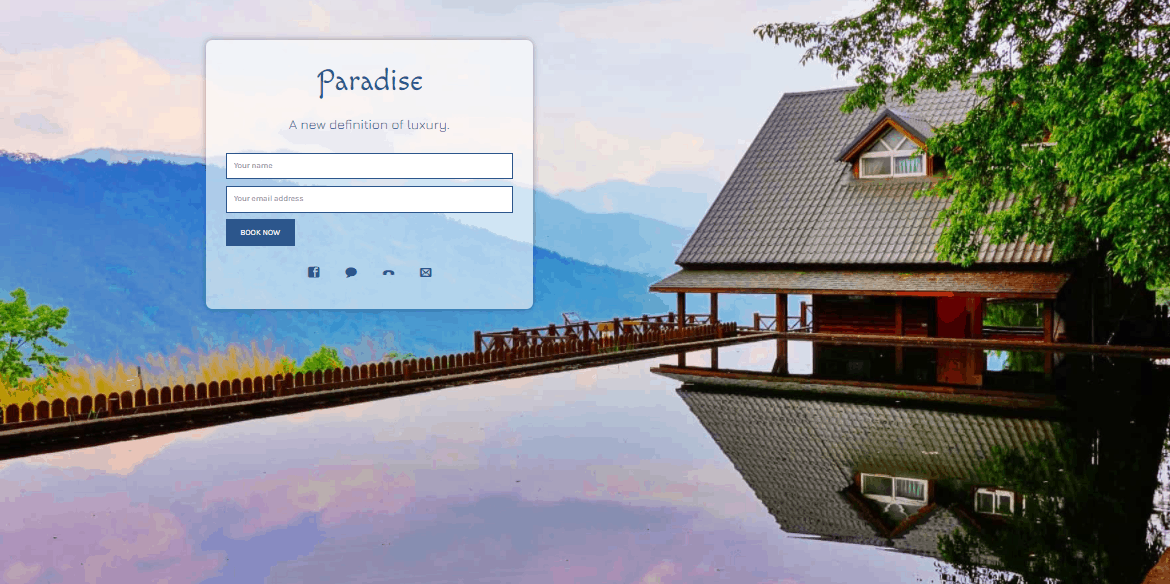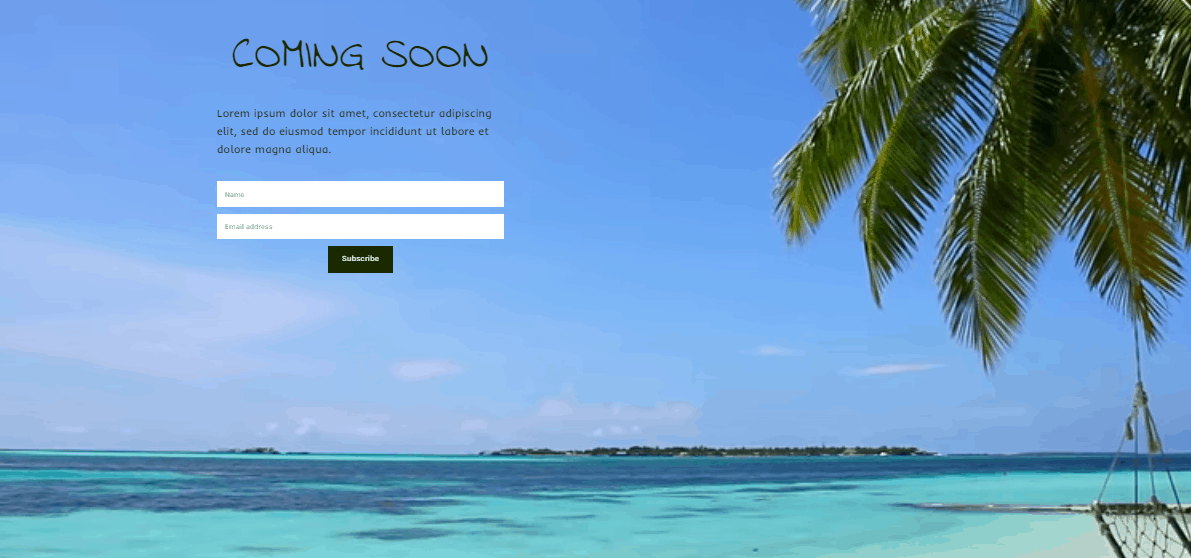 2. Google Maps Widget PRO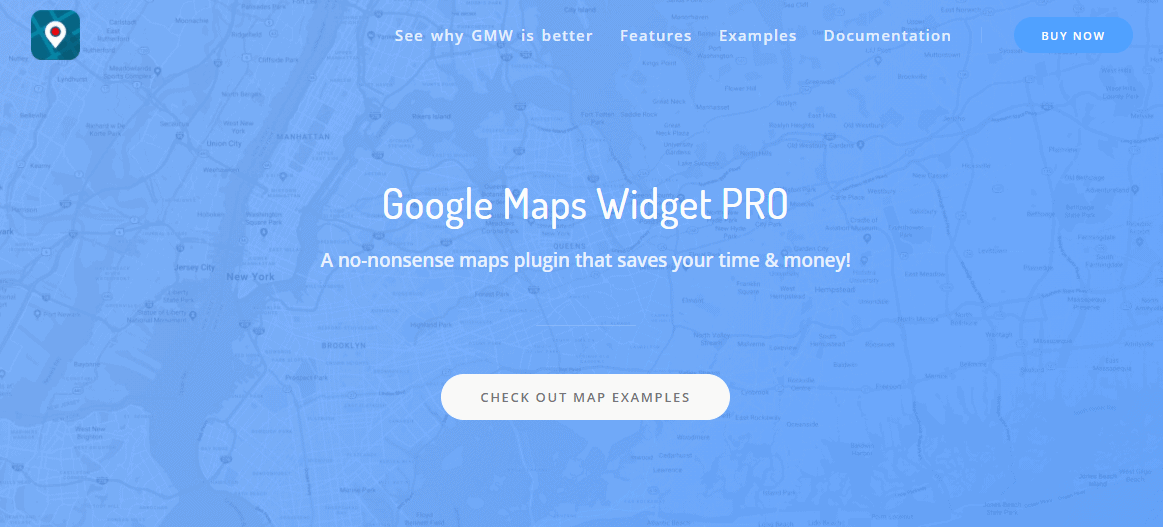 Google Maps Widget PRO is designed to help you put a map on your site in minutes regardless of your technical skills or the WordPress theme you are using. This plugin is updated regularly and continuously gets new features.
Setting up a map on your site is fast and customizable. You can include as many maps as you want and take advantage of street views and directions.
The maps can be used in posts, pages, sidebars, menus, and much more and are mobile responsive. This can be very useful to travel bloggers for showing their readers the exact location they visited. That way, readers can see and learn more details about the trip and have a greater understanding of the circumstances the traveler was in.
3. WP Reset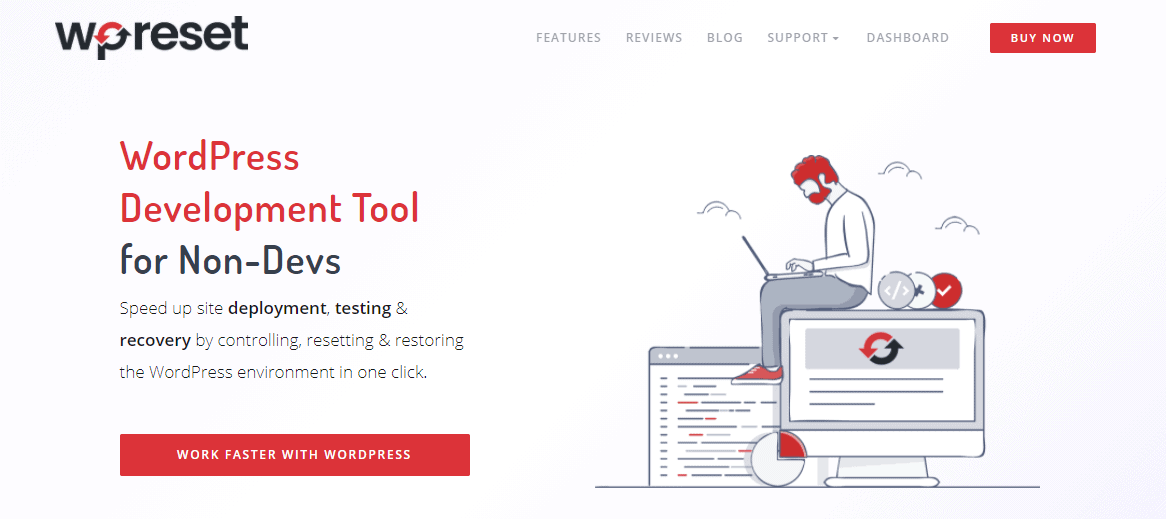 WP Reset is one of those tools that you don't realize you need until you see it in action. It can help if your site is broken, altered, or you have mistakenly deleted something on it.
This WordPress plugin has 4 primary features:
Emergency/Recovery system – No matter how broken your website gets, you can always get it up and running again.
Database snapshots – Creates automatic snapshots before any significant changes to your site, so you can always have a point to which to restore your site.
One-click installation of entire collections of plugins – If you have a collection of plugins you like to install on every site, you will be able to do that with a single click.
Reset your site – Reset your site to any degree you want: the entire site or just parts of it.
Although this plugin may not be the first choice for a travel blog, it provides a blog with a security net because it always keeps snapshots that allow you to return to the point before something bad happened (a bad WordPress or plugin update, for example).
4. WP Sticky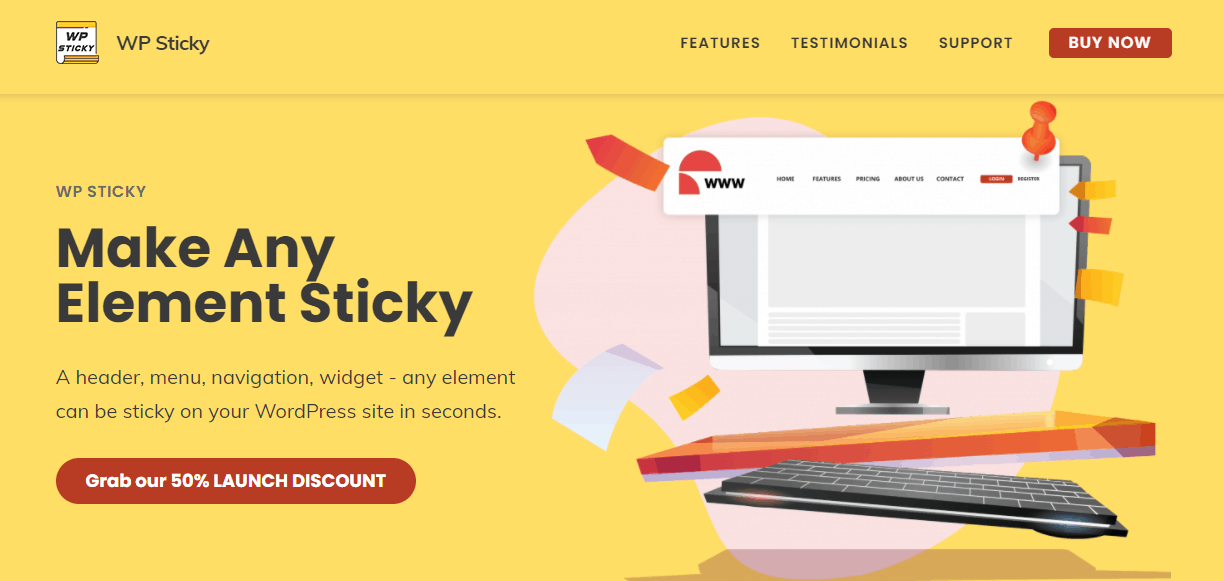 WP Sticky can "stick" any element on a page so that it remains in place as a visitor scrolls. It helps to create a sticky header, footer, widget, or any other element. Take, for example, a Google Maps widget, which you can set up with the earlier-mentioned plugin; you can set things up so that the map widget shows travel locations or hotels and is always visible on the screen (read sticky).
This way, you can point out the most important spots in that particular travel route.
5. If-So Dynamic Content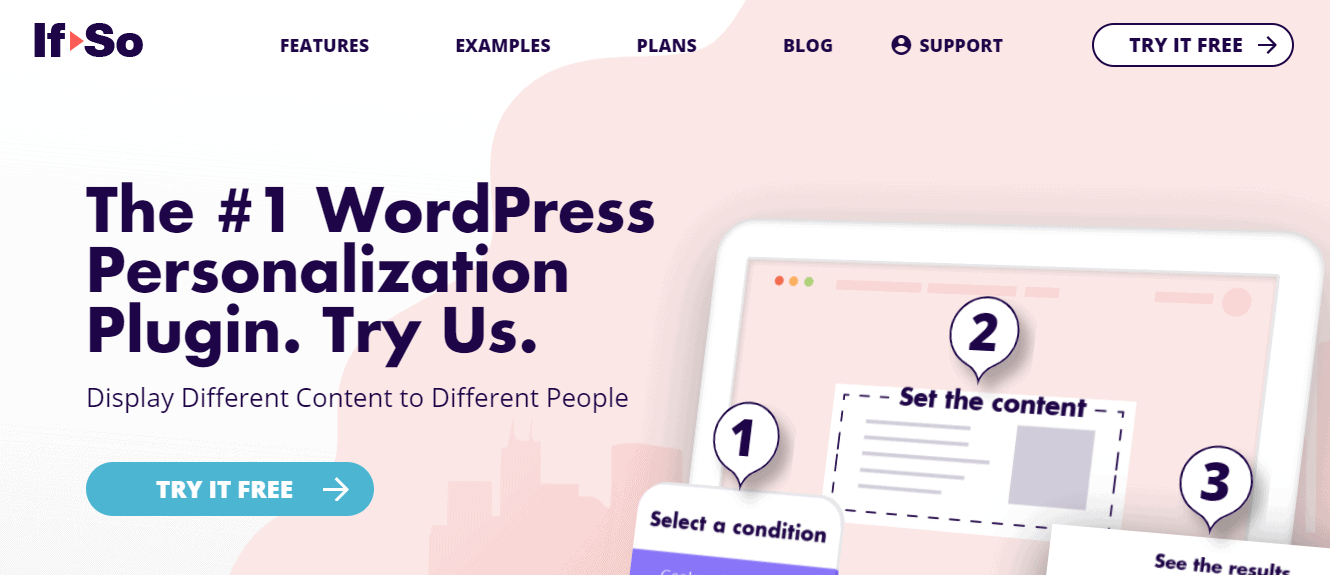 If-So Dynamic Content is a simple personalization plugin for WordPress that helps you add or replace any content on your website based on the visitor's profile or interaction with your site. It personalizes the content on your website, so it is tailor-made for the visitor. It allows you to display dynamic content based on search terms, language, geolocation, and much more. It has built-in statistics so you can see how many times each content version was shown.
For travel bloggers, this is very important because it can help them adjust the content of their site to different visitors. You can customize the content on your page and create as many versions of it as you want. That way, your visitors can get a better experience, and the best thing about it is that it's code-free.
6. WP Travel Engine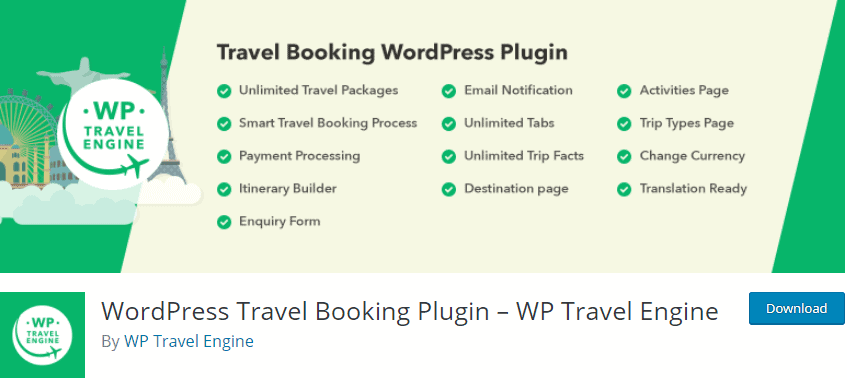 This is a free WordPress plugin for travel booking and creating travel packages for tour operators and travel agencies. It is a complete system that can help with managing travel and all its aspects.
It includes many useful features. It is easy to use, and you can create your travel booking website in just 5 minutes with it. You can choose from many different themes to customize your site.
You can add options such as fixed trip start dates, trip weather forecast, group discount, trip reviews, trip search, currency converter, and many more.
You even have at your disposal features such as unlimited travel packages, booking email notifications, automatically adjusted prices based on the number of travelers, several payment methods, etc. This plugin is great for all those who want to start a travel company and have a site that will draw in visitors and potential clients.
7. WP Airbnb Review Slider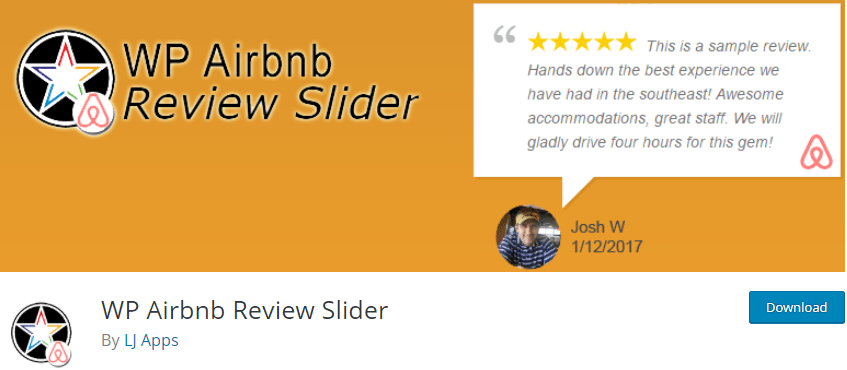 This plugin allows you to easily download your Airbnb reviews and display them on your website. With it, you can also create submission forms, badges, analyze your reviews, get notifications when you have new reviews, and do much more.
Display your Airbnb reviews in a slider or static grid. All reviews have a link attached that redirects to the original source.
This plugin checks Airbnb every day for reviews. With it, you can build an infinite number of templates and customize them as you want.
The plugin is mobile-friendly, making it easier to use.
8. The Events Calendar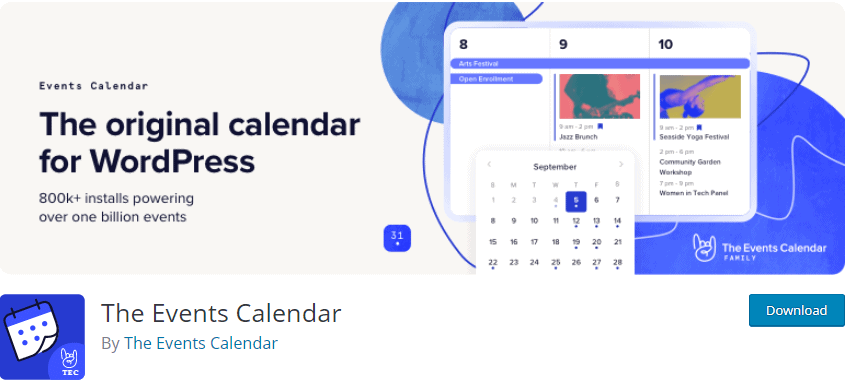 An event calendar is essential for anyone working in the travel business. It is very important to give customers correct and timely information, which is best done using a calendar. You can clearly write basic information that is crucial to your customers on the calendar.
It's easy to use and adaptable. You have 6 different calendar views that help you highlight what matters the most. You can also manage ticket sales, event submissions, and much more with this plugin.
After installing the plugin, you can easily create a new event by filling in the blanks. Add an event title, give it a short description, add the date and time, adjust time zones, define the location in which the event will be held (you can show the exact location on a map), name the organizers, include the event website, as well as the cost of the event and additional information if there is any.
9. Hootsuite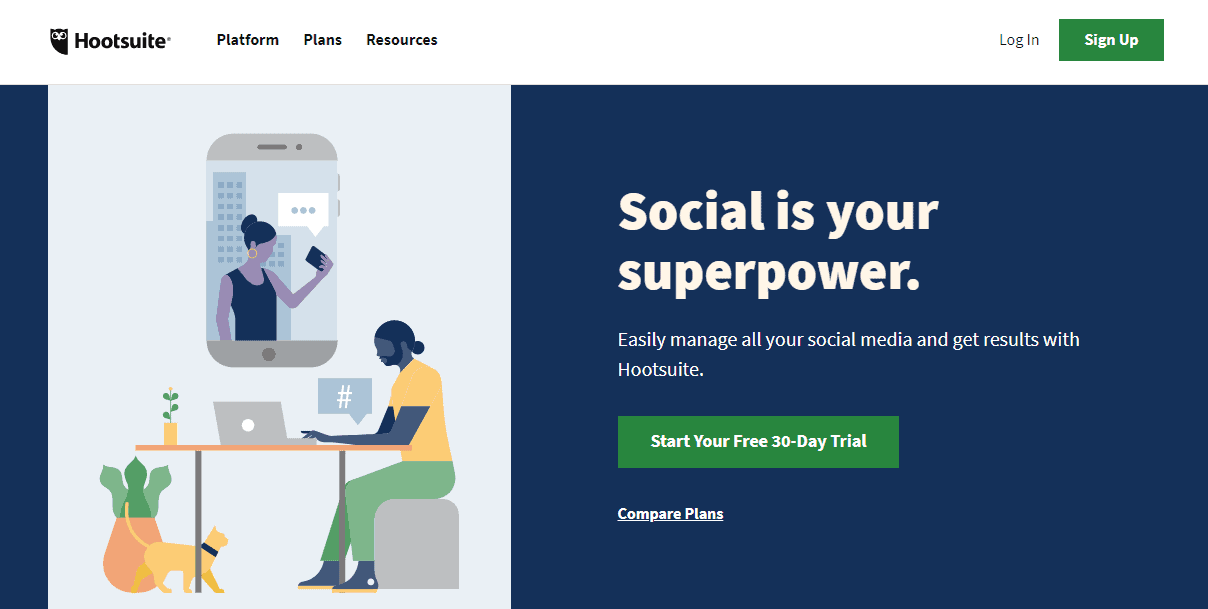 Hootsuite is a social media management tool that helps you connect all your social media accounts (Facebook, Twitter, Instagram, LinkedIn, etc.). You can also create content and schedule it in your calendar.
This tool is very helpful if you are a social media manager. You have one dashboard from which you can manage all your activities and make sure you are up to date with all of them.
As a travel blogger, you want to reach out to as many people as possible. That's why it is best to use all the available social media platforms to increase your reach. Hootsuite makes that easier, as everything is in one place, in a clear and distinct layout.
To make daily posting easier, access your image assets directly from the Hootsuite dashboard. Keep track of the most recent social media discussions, trends, and brand mentions. Respond to comments quickly from a single inbox that collects all of your conversations from supported social media platforms.
10. Mailchimp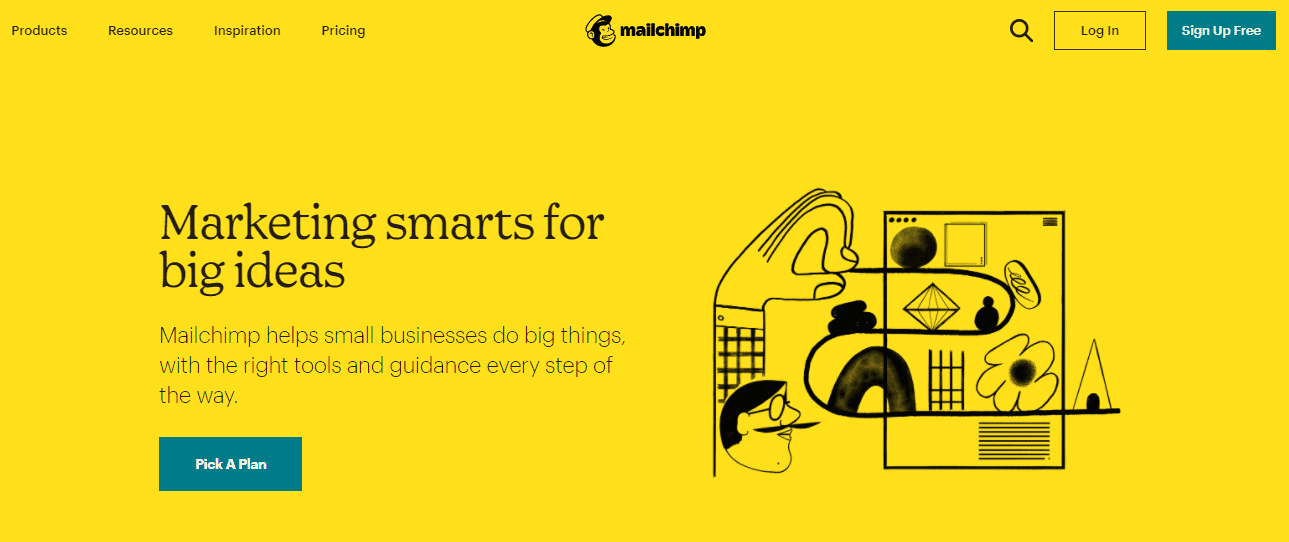 Bring your audience info, marketing platforms, and insights together in a single platform to help you achieve your goals faster. Build a website with built-in marketing tools. Send the right messages to the right people through the right networks, all using Mailchimp.
You can create emails, social ads, landing pages, and more. Put your people in the center of your marketing with tools that help you learn more about your target audience and determine who you should be speaking to.
In seconds, the Creative Assistant will create custom designs for your site.
Create automated messages to reach your consumers at precisely the right time and add a personal touch without personal effort.
Conclusion
Today there are a lot of travel bloggers, each special in their way. In all this, it is important to stand out with your content, the appearance of your blog, and all the other details that it may include. That will attract potential visitors and increase the number of views your blog gets.
Using the plugins we mentioned, you can improve the experience people have on your blog and make them visit it again.
The design of your travel blog is up to you. Modify it the way it suits you, but make sure it suits others as well because you create a blog not only for yourself but also for people who want to learn about your travel experiences.