To give the best possible customer experience, an eCommerce company owner must systematically manage each order. You must ensure that every stage of the fulfillment process is addressed correctly from the moment you receive an order. This is crucial for a smooth-running business.
As your business grows and develops, you must scale up your operations. If you have many orders, this might be challenging to pull off successfully and smoothly.
In this article we will help you to find perfect #tools that will help you to #manage #all your #orders!
Fortunately, with WooCommerce, you have access to some powerful plugins whose primary purpose is to alleviate such concerns and ensure that your business runs smoothly.
Besides being a step forward when enlarging your eCommerce store, these plugins will also save you precious time. This article will cover the top 5 plugins for order management.
1. WooCommerce Order Export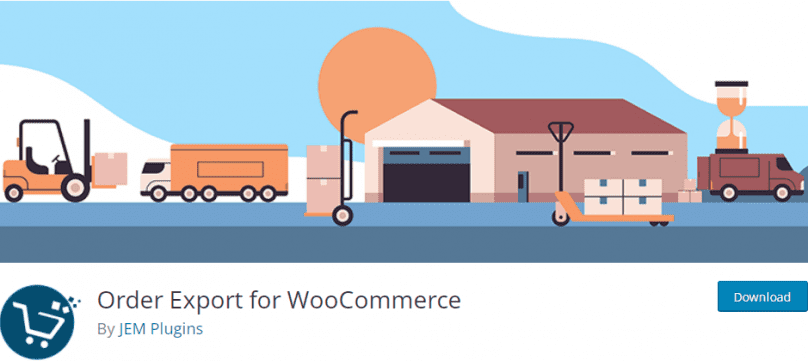 This user-friendly plugin is jam-packed with useful features and extras to make data collection a breeze. In addition to the standard options of just exporting a specified data range or exporting data that match a given filter, this tool also has other features.
You can download your WooCommerce data with just a single click, sort columns using drag and drop, and even export the data in CSV format. You can find all of these features in the base, free version of the WooCoomerce Order Export plugin.
Besides all of those goodies, there is also a paid PRO version of the plugin. WooCommerce Order Export PRO has a lot of automation going for it. You can set up automatic reports to ensure that you always get the information you require when you require it.

Furthermore, you can then send these automated reports to your inbox for added convenience. Do you want them sent to you via FTP? No need to worry, as the plugin can also schedule delivery using this method.
You can specify whether you only want to export records that have been added to the database since the last export. A convenient preview button shows you how everything you want to ship will look. The plugin also lets you customize the format and design of the export forms in various ways.
Additionally, if you run multiple eCommerce stores with overlapping products and want to compare results, you can easily import settings from other sites and copy exports between stores.
2. Autocomplete WooCommerce Orders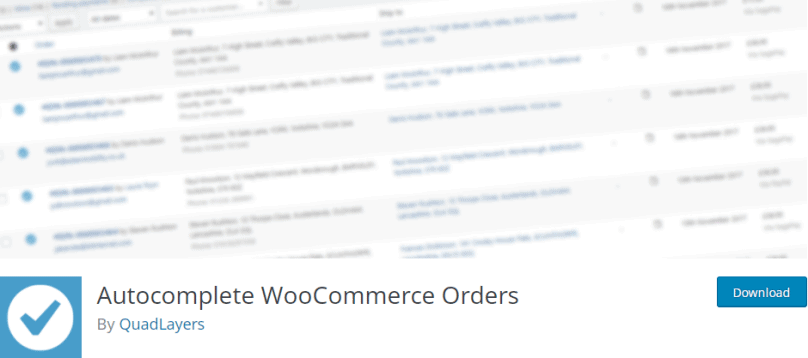 To have your WooCommerce orders processed automatically, install this plugin. This plugin is handy because it works with WooCommerce 2 and 3+ and all major payment providers such as PayPal, SagePay, and Stripe.
There are a few overviews, such as one that shows only paid-for virtual goods orders. Only orders containing "Virtual" products will be processed when payment is accepted.
Another option is to look at all paid orders for a product. After the money is received, it will record orders for any goods (including physical) as "Completed." Last but not least, every order. Every order will be listed as "Completed" regardless of payment status.
3. Sequential Order Number for WooCommerce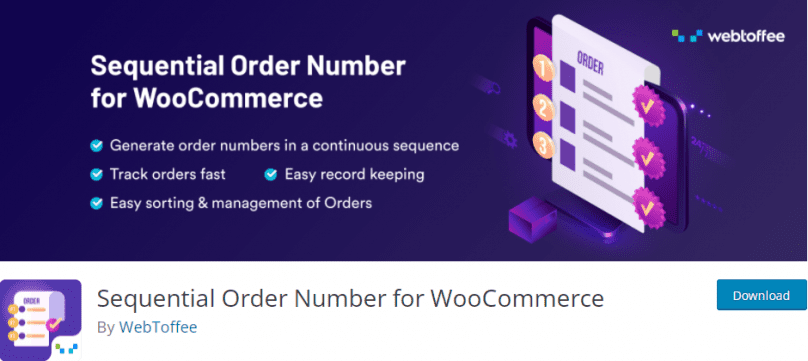 The WooCommerce Sequential Order Number plugin allows you to re-arrange or organize your current and new WooCommerce order numbers sequentially or linearly. WordPress, like WooCommerce, employs an ID system for articles, pages, and media assets.
If you install our custom order number plugin, your WooCommerce orders will always have consecutive numbers. When you enable the sequential order number plugin, and there are no orders in your store, your orders will begin counting from order number 1 or the custom starting number you specify.
If you already have ordered, it will use the most recent order number to calculate the order number.
4. Purchased Items Column for WooCommerce Orders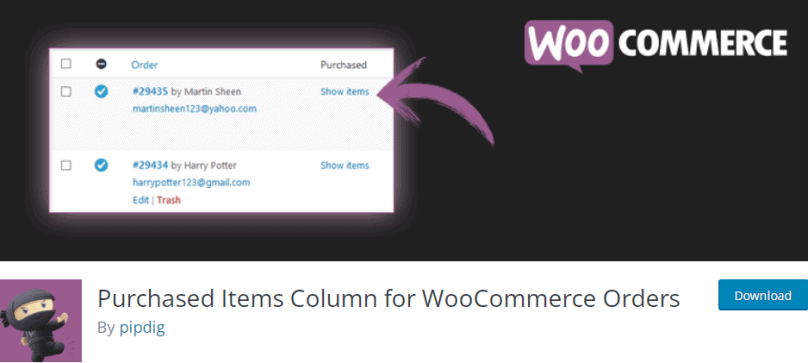 The "Purchased Items" column, which was removed in the WooCommerce 3.0 update, will be restored and functional with this plugin. The order information is loaded using Ajax when you click the designated button.
The plugin also manages resources and saves them once the page is loaded. One of the primary reasons creators removed the Purchased Items column from WooCommerce in the first place was due to resource constraints.
The data is only queried when the "View Products" button is clicked to address this issue, avoiding excessive resource consumption.
5. WooCommerce Order Navigation

This plugin gives administrators and shop managers a simple way to navigate WooCommerce Orders from within the order edit screen, reducing the need to go back to the order listing view and lose track of time.
It's a simple app intended to save you a significant amount of time and money.
Consider the following scenario: you have 300 orders to process at the end of the day. Also, you need to keep track of which order you just finished in your head, so you know which one to alter when you return to the order's listing screen. This sounds impossible! But, thankfully you can use this plugin for just that.
Conclusion
Managing your orders is one of the essential tasks of logistics for any eCommerce business. We hope you will find a suitable tool on this list, as it includes a little bit of everything for order management to ensure a smooth-running company.
When choosing plugins it is vital to make sure that it has all features you need for your business.
Our recommendation would be WooCommerce Order Export PRO because of its many features, time-saving automation, and easy-to-use design.