You've set up your WordPress blog about a topic that interests you, and now you want to start earning from it? Well, at first glance, the solution is simple – ads.
With services like Google Adsense around, running ads on your blog is probably the most fundamental way of monetizing your website.
However, while pretty much anyone can just slap on a bunch of ads and call it a day, there are some things you will want to be mindful of if you want your ads to start reeling in some serious amounts.
Here are a number of tips to help you extract the most value from every ad you put on your blog.
Google AdSense is a good start
The reason Google AdSense is so popular is that Google is the one negotiating with all the companies who want to promote themselves. As the blog owner, you only need to place the ad on your website and, depending on its performance, Google will collect the payment, take its cut and send the rest to your Google AdSense account. Setting this account up is quite easy, especially if you already have a Gmail account.
Acquiring your ad code from your Google Adsense account really isn't very complicated: all you have to do is click on "New ad unit" and choose the type and the size of the ad you want. After that, all you need to do is copy the code and go to the WordPress widgets page (log into WordPress and then go to the Appearance tab) and paste into the Custom HTML widget. This, however, brings us to an important question.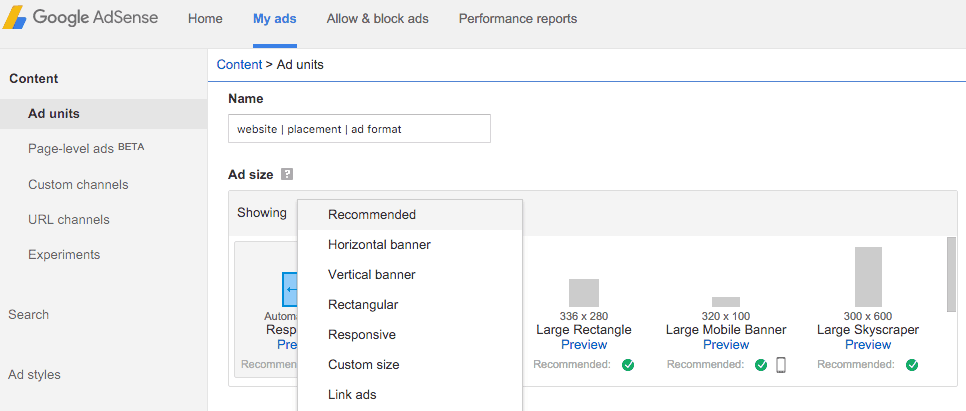 Where to place ads on my blog?
Given that WordPress provides the option to all users to determine where the ads are going to be shown, you will naturally be wondering where you should place them. This, of course, will depend on the design of your website, but there are some indications that are placing the ads at the top or near the top of the screen yields better results. DO NOT use floating widgets! While they are quite prominent, they are also against Google's rules, and deploying them can get you kicked out or at least suspended from the AdSense program.
But the ad's placement is not the only detail that can improve your ad's performance. The ad's size, for example, is also important. Ads that are too big will seem too aggressive to your visitors, and if the ad is too small, people can easily overlook it. So, the optimal size of an ad should be around 300×250 pixels or slightly bigger. These will easily show on every screen and get you the most profit.
Remember how we said earlier that you could create an ad in your Google AdSense account? When doing that, pay special attention to the colors of the ad. They should be in accordance with the overall color scheme of your website because this way, people will click on them much easier, sometimes even without knowing that they're clicking on an ad – they will simply be attracted by the ad's content. And since you are primarily paid per click, you will want to draw your visitors' attention to the ad without being too aggressive. Blending them into your website like this can, therefore, be extremely beneficial.
Don't even think of clicking on your own ads or to ask someone close to you to keep clicking on it in order to build up your revenue. Google is much smarter than you think and will recognize that immediately.
Once it does, you WILL be banned, at least for a month.
Which type of ads to use on my blog?
Apart from the classic cost-per-click (CPC) ads, there are several other types of ads you can consider. As a matter of fact, many websites will keep several types up at the same time in order to extract data and see which type of ad works best for them. This may depend on several factors, like the amount of traffic they get or the type of audience those websites have. In any case, here are your other options:
cost-per-mile (CPM)
The "mile" here does not denote the unit of length but every 1000 impressions. In other words, the more people see the ad, the more money you earn. They don't have to click on it or anything. However, the fee you get for every thousand impressions can be a lot lower than what you get for a click. Naturally, because of that, this option will appeal primarily to websites with high traffic.
Affiliate ads
The way these ads work is that you invite your visitors to complete a certain action that entails paying for a service or making a deposit. You are sending them to other websites, and once they do what needs to be done there and make the payment, you get your cut. Because of that, this type of ad is primarily meant for specialized websites. Think travel blogs, financial blogs, and stuff like that.
Flat fee ads
This concept is simple enough – you set a fee for a certain amount of time an ad will be upon your website. If the advertiser is interested, they will contact you and pay the fee. Therefore, this is another ad type that should be used with websites that have a lot of traffic. Low traffic means you won't be able to spark interest or negotiate a good price. The advantage of this model is that you know exactly how much you're getting from your ad, whereas with CPM ads, this can vary greatly, depending on the deal your ad network has with the advertiser.
Yes, as you can perhaps guess from that last sentence, Google AdSense is not the only network you can go with. Sure, it is probably the most famous one, but there are some other ones you can consider, so let's go over them too, shall we?
Which ad network should new blogs choose?
Different ad networks have different features to offer you, such as the minimum payment requirement or the way they deliver their payments to you. Some may have minimum requirements in terms of traffic you will need to meet in order to become eligible to join, whereas some may specialize in a particular field (if you run a blog focusing on a particular subject, this can be immensely important to you). Therefore, you may want to research these conditions a bit and see if you can find something better suited to you than Google AdSense.
Google AdSense, for example, has its payment threshold set to 100$, meaning you will need to earn at least that much before you can make a withdrawal. In addition to that, you will have to wait for the last third of the month to receive the payment, so you can see how some other networks can suit some bloggers better. Obviously, Google AdSense is right there at the very top of ad networks, but it has some worthy opponents. Here are some of them:
1. Media.net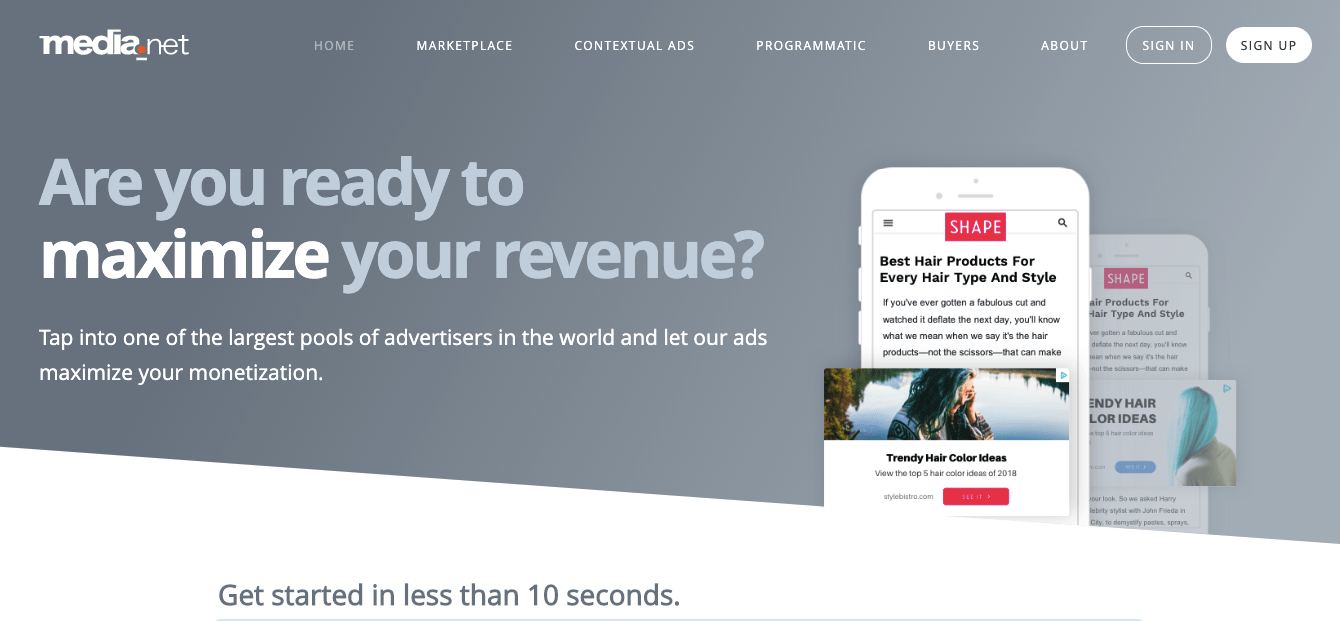 While Media.net has the same payment threshold as Google AdSense (100$), you may still want to see what it has to offer, primarily because of the unique-looking ads it can provide. The network is based on Bing and Yahoo, so you can think of it as an AdSense's counterpart, and this fact also guarantees the advertisers will always be very respected companies. With no minimum requirements when it comes to traffic, this ad network is definitely worth at least checking out.
2. PopAds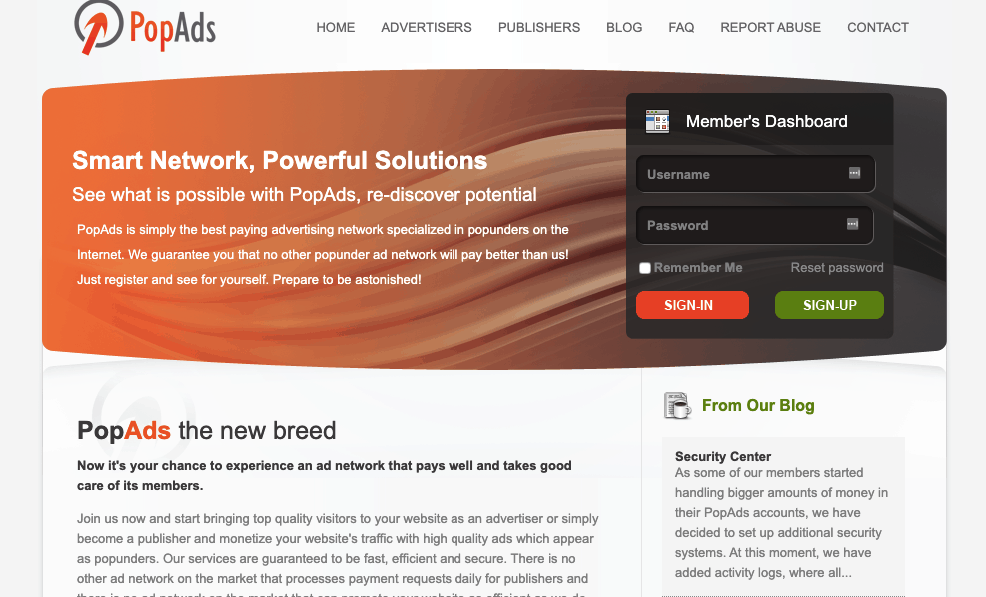 The major advantage of the PopAds network is that it will transfer as little as 5$ to you if you so desire. That's an extremely low condition to meet, especially because they pay quite a lot for impressions (we're talking CPM ads here) compared to other ad networks. Additionally, they accept all kinds of blogs and have no requirements, so literally, anyone can join. An excellent choice for complete beginners.
3. PropellerAds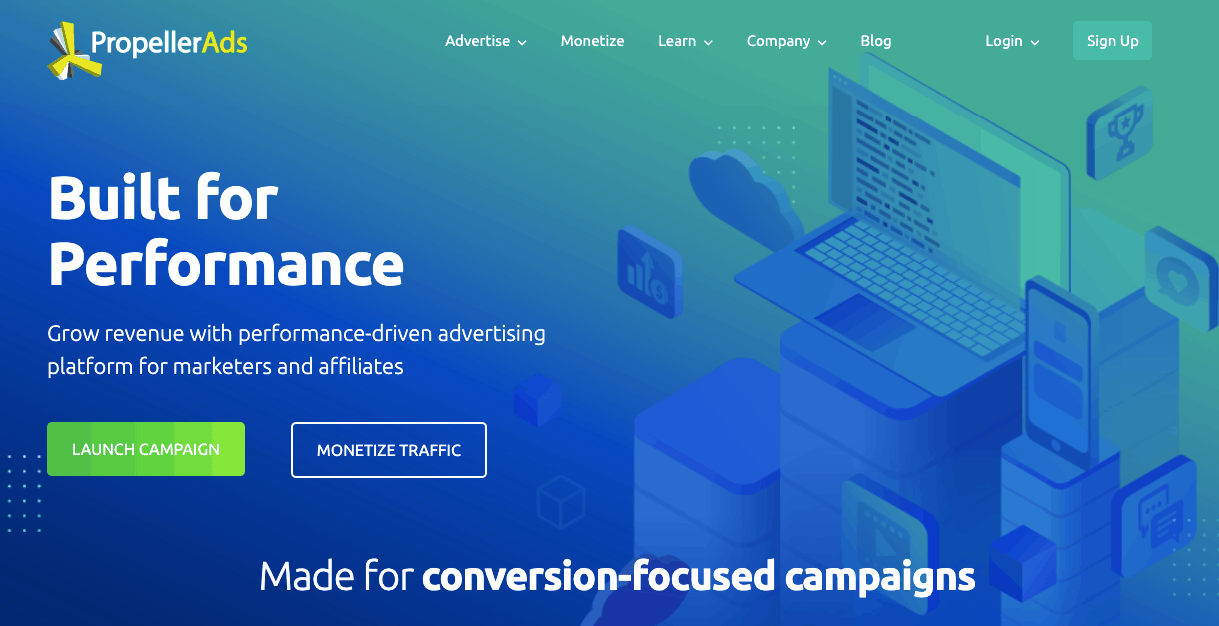 A great choice for new users and beginners alike, PropellerAds offer a variety of different ads to choose from as well as loads of options when it comes to targeting your audience. You can even set it up so that some features are optimized automatically, which will certainly save a lot of time. In addition, you will have access to a whole lot of data through which you will be able to adjust your strategy better.
Obviously, apart from these three, there are many other ad networks you can consider but do keep in mind that it would be very handy to have a PayPal or a Payoneer account. This is how most of the networks make their transfers, and if you go for something like wire transfers or cheques, the minimum payment threshold can become a lot higher.
Are there any useful ad plugins?
Why, yes, there are! As a matter of fact, there's a whole bunch of them out there, so this is actually another aspect of implementing ads into your blogs you may want to invest some time and effort in.
But how can ad plugins help you exactly? Well, they can do quite a lot actually – not only do they help you manage ads in an intuitive way, but they also deal with WordPress themes that don't have places dedicated to ads, which means you won't have to waste a lot of time trying to adjust everything manually. All sorts of management issues can be solved this way, and good ad plugins will allow you to easily switch between ads from ad networks and ads you host on your own (without any networks acting as an intermediary) or even to use them both at the same time. Interested? You should be. Here are a few WordPress ad plugin suggestions.
1. AdSanity
You will find AdSanity at the top of many lists like this and for very good reasons. It is an excellent product for beginners because of its design and intuitiveness, but it also has a lot of advanced options for experienced bloggers. Both hosted, and ads from an ad network can be run through this at the same time, plus you can create your ads however you want. An excellent choice!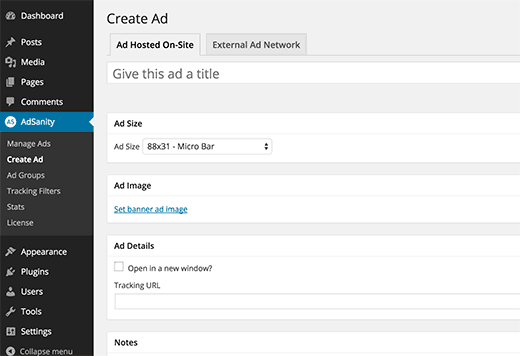 2. AdRotate
AdRotate is another great solution. It also allows you to utilize both hosted ads and those from an ad network, although its extra features are slightly behind AdSanity's. That being said, however, you can purchase the pro package to remedy that, although the basic version is absolutely free and will work for pretty much all beginners.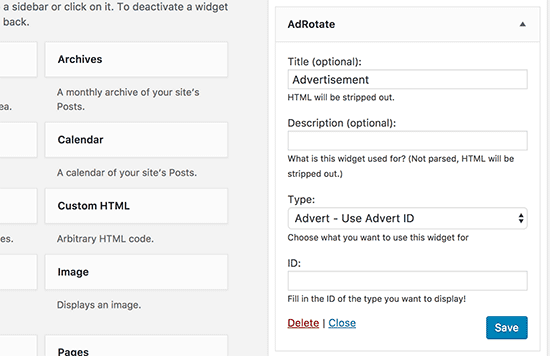 3. Ad Inserter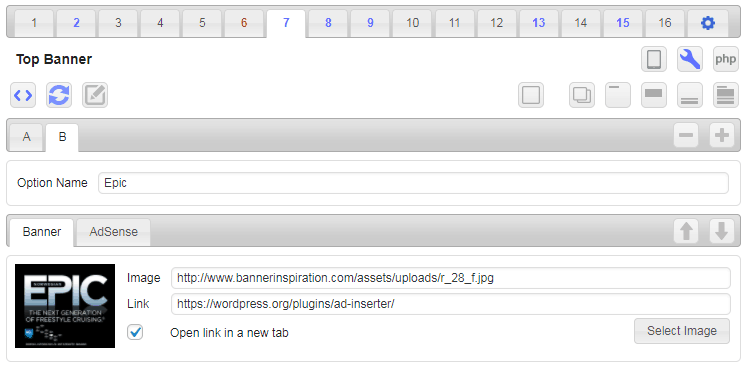 Ad Inserter is also a very versatile plugin, and it has two payment tiers, just like AdRotate – the basic model is free (and more than enough for beginners), while the advance model requires payments. However, the advantage of this plugin is that it has been around for a while and has always been fantastically maintained, plus its creator can be easily found on various forums for support questions.
Conclusion
As you can see, while ads are the most common way of monetizing a website, there is quite a lot to consider before you start introducing them to your blog. What kind of ads will you go for? Where will you place them? How will you bend them with your site's theme? Will you host them yourself, or will you sign up with an ad network? These are just some of the questions you will want to ask yourself before you start investing any resources into marketing, and getting everything right can boost your revenue substantially.
Things may not take off immediately. It is quite possible that you will have to change and adapt your monetization strategy, especially if you're new to all of this. So give yourself some time to see which options work best for you – you may want a more specialized ad network or a different kind of ad than your basic CPCs. But as long as you don't take showing ads on your WordPress blog lightly, you are sure to see a profit from this activity.