There are over 50,000 WordPress plugins currently available. This is a huge number, and it may be overwhelming for some. With so many options available, you are probably wondering which ones you should choose for your website, which ones you can trust, do they do updates, will they work with your theme, and so on.
All valid questions for sure – that's why we compiled this list to help you answer them.
Picking the right #plugins is never easy, especially if your site is for an #eCommerce business.
In that case, you need tools (read plugins) that will help you with shipping orders, security, inventory, etc. Plugins will tremendously help you run your store. Need to give out coupons? There is a plugin. Need a plugin to install a bunch of other plugins? Say no more.
So, without further ado, let's explore our list of great eCommerce website plugins.
1. WooCommerce Table Rate Shipping – PRO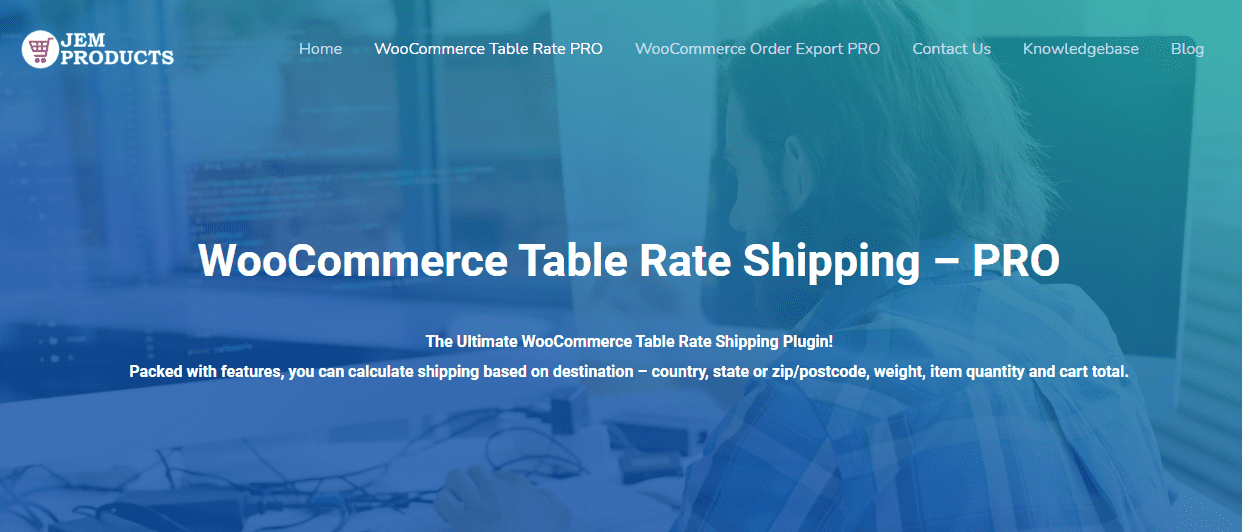 Shipping calculations can be a hassle when done manually. So, why put yourself through the struggle when plugins such as WooCommerce Table Rate Shipping exist?
Using this plugin, you will determine shipping easily based on a number of factors such as destination, weight, cart total, and item quantity. In essence, the plugin enables the creation of advanced shipping rules and usage of shipping classes.
Each shipping method created can be forcibly used and given a unique name. On top of that, you can hide shipping methods, import/export them, and include as many as you'd like. Lastly, we'd like to mention the option of creating shipping rules intended only for logged-in users only – an option that sets this plugin apart from the rest.
2. WooCommerce Order Export – PRO

Every successful WooCommerce store has great order management. This is accomplished using plugins such as WooCommerce Order Export.
You see, this plugin can export all the data you want and send the exports to your inbox or through FTP. If you want to export manually, no problem. If you want the exports to be done automatically/on a schedule, that is also a feature of this plugin.
The export columns can be reordered, and the data in them can be filtered. What's more, thanks to this plugin being quite smart, it remembers which orders you already exported, so you only see the latest ones.
3. Direct Checkout for WooCommerce – Skip Cart with Buy Buttons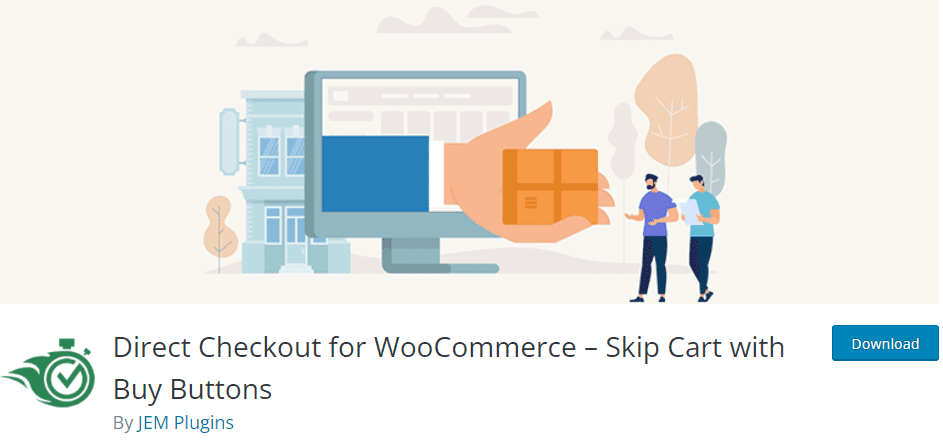 Stop losing purchases by keeping your customers from going to the checkout instantly. Why waste their time in the "cart" zone? Instead, create buy buttons and put them anywhere on your site.
How do you create buy buttons? With Direct Checkout for WooCommerce of course! Use this plugin to take your customers directly to the checkout for all your products or just individual ones. And yes, the buttons created with this plugin are compatible with simple, variable, and affiliate products as well as with simple and variable subscriptions.
4. UnderConstructionPage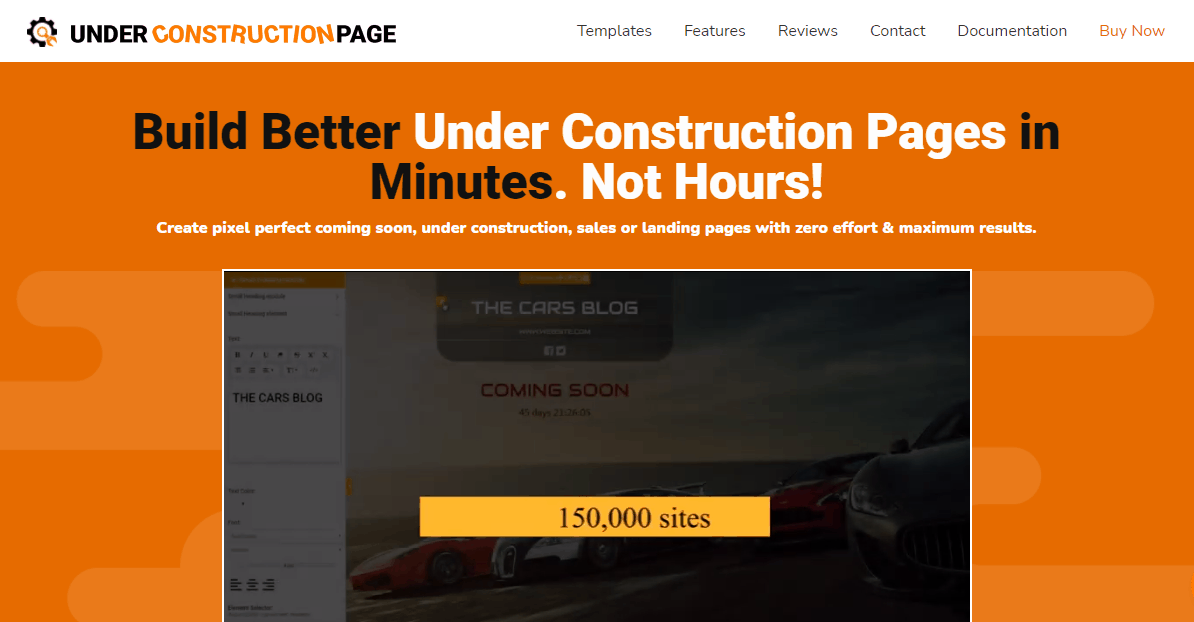 The first plugin on our list is UnderConstructionPage. With this tool in your pocket, you can have an under-construction page for doing promotion, branding, etc., in under an hour. But only if you already have hosting and a domain. You can also create stunning landing pages and coming soon pages with this plugin.
It comes with a simple drag-&-drop builder, which you will love. It is easy to use, user-friendly and has all the options you need to build a page faster than ever.
It comes with 2 million stock images – thanks to Unsplash. They are stunning, royalty-free, and easy to incorporate.
Along with that, it has over 260 templates, and yes, some were specifically made for eCommerce websites. Let us show you a few!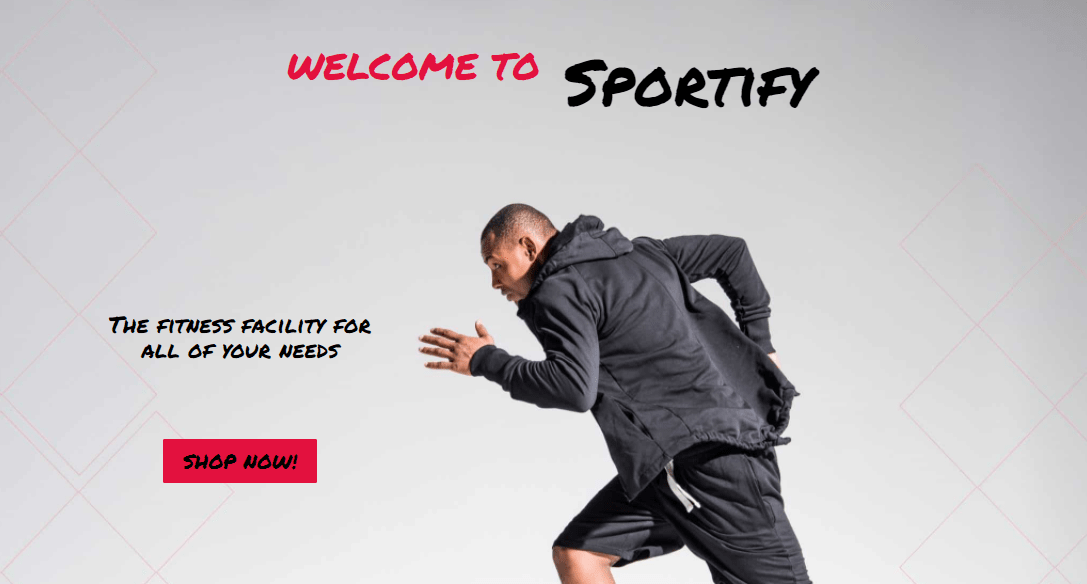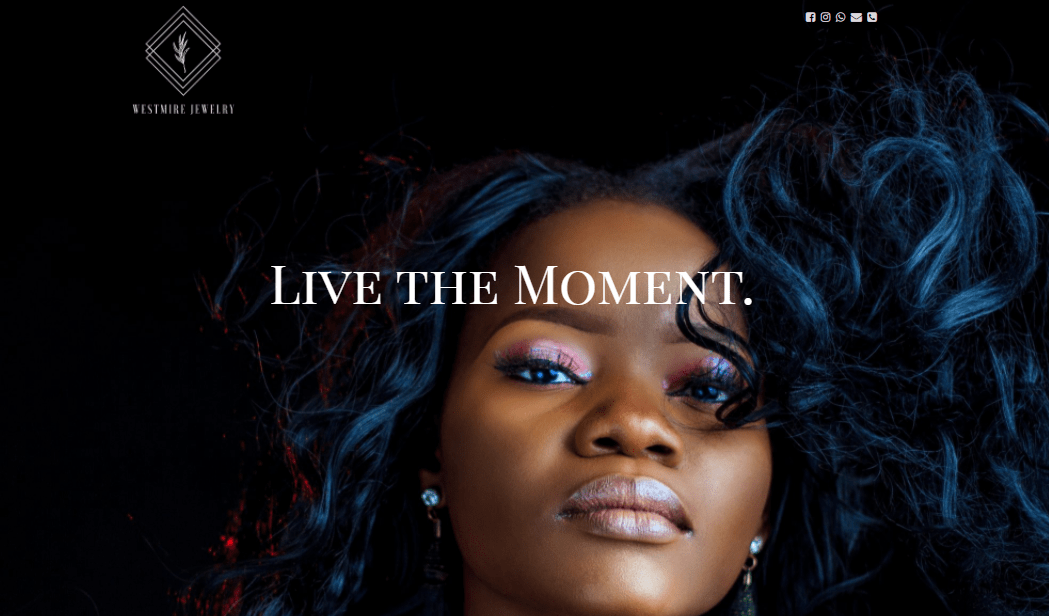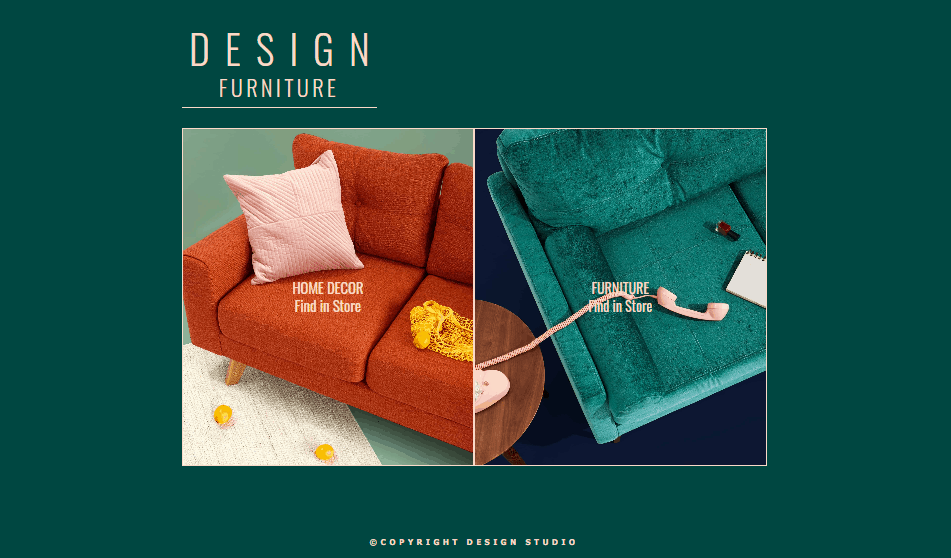 Don't stress – you can edit these templates however you want. Change the images, include your logo, etc. You can really make the templates your own.
5. WP Reset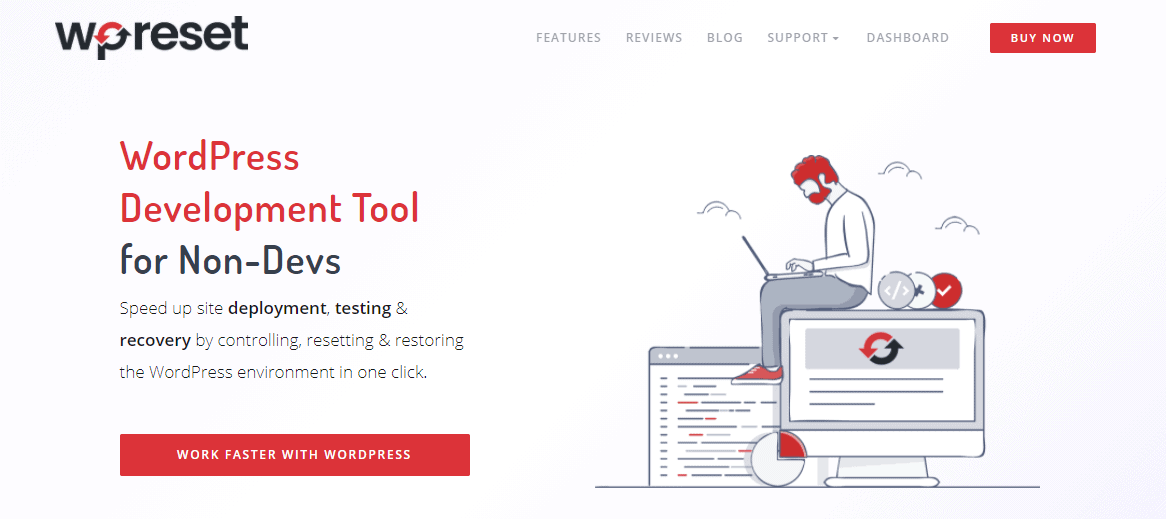 The second tool on our list is WP Reset. This one will be your lifesaver in the most stressful situations that come your way. It can be your own time machine. Yes, you read that correctly, a time machine.
Imagine you clicked to update a plugin, and everything went to hell. You do not know how to fix it because the site worked just fine before you did the update. Well, this little helper will let you go back in time, to the moment when everything worked fine thanks to the database snapshots it creates.
Also, if you have a new site and need to install all of your favorite plugins, do not worry. You think it may take a while to install them all, but with WP Reset, the answer is no. With just one click, you will install your favorite plugins.
Just one click is also all it takes to reset your entire site or just specific parts of it using WP Reset. But, more information on that can be found in the video above!
6. WP Force SSL
Online company management and website development can be highly gratifying careers. However, you must ensure your website functions properly before choosing how to design it or which plugins to employ. How do you go about ensuring the basic elements that are necessary for a website to function? Just an SSL plugin, like WP Force SSL, will do. It performs the function of a lightweight SSL provider to guarantee that your website is safe to use and that search engines can index it.
The SSL setup package is of course WP Force SSL's core feature. You can quickly set up your SSL certificates with it. You can save hours of work and valuable disk space by using just one plugin to manage SSL configuration. You are given a complete set of tools by WP Force SSL to configure your SSL certificate.
7. WooCommerce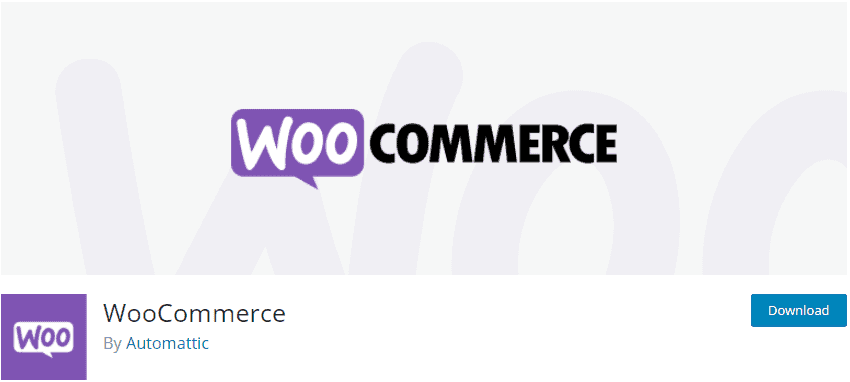 The next tool on our list is WooCommerce. It is probably one of the most popular open-source solutions for eCommerce.
With it, you can create stunning storefronts using themes that are tailored for your niche and business.
It has some really cool options, such as the ability to choose how you get paid. You can accept mobile wallets, transfers, cards, and over 100 payment gateways. It also has a good SEO game, which means you can rise to the top of the search results in no time. SEO is crucial for your business – it gives you the organic traffic you need. It is like oxygen for your lungs.
Plus, with WooCommerce, you can also configure your shipping options and print labels.
8. WP 301 Redirects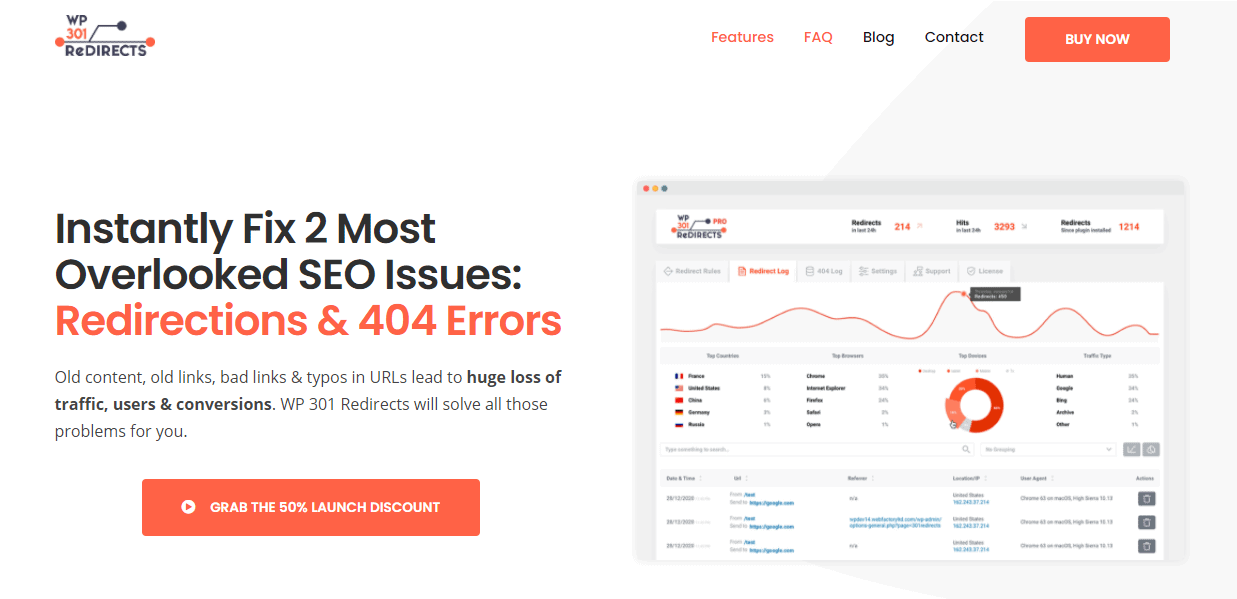 Now, we have a tool called WP 301 Redirects. This handsome devil will help you with all of your problems caused by broken links. Broken links lead to loss of traffic, which means less money for you.
This can be especially tricky for eCommerce websites since these add or remove items more frequently than other types of websites.
For better conversion rates, 404 pages are not acceptable. That's why this plugin is a lifesaver.
It will help you redirect your visitors from an old URL of yours to a new one, thanks to the automatic redirect rules it creates.
What happens if visitors mistype your URL? They added an extra letter, or are they missing one? They will also be redirected to the page they originally wanted to see if you have this tool.
9. Easy Digital Downloads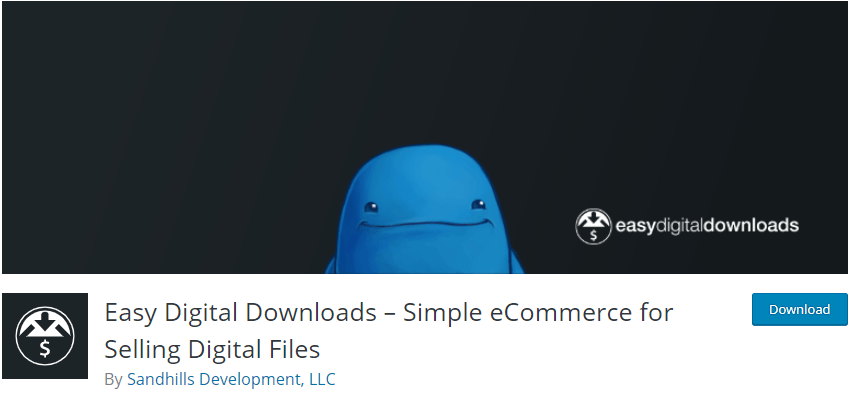 The fifth spot on our list goes to Easy Digital Downloads. It is a plugin made for selling digital products on your website. So, if you are looking for a tool that will help you sell documents, photos, software, songs, videos, etc. – this is it.
It provides a system that will help you sell digital products in no time. It has a frontend shopping cart that lets your customers browse through your store, add items to the cart, and pay when they are finished. Put simply; they can complete a purchase very easily directly on your website.
On top of that, if you want to boost your sales, you can, with discount codes and coupons. Customers can use them at the end of their shopping experience – the checkout.
10. WP Sticky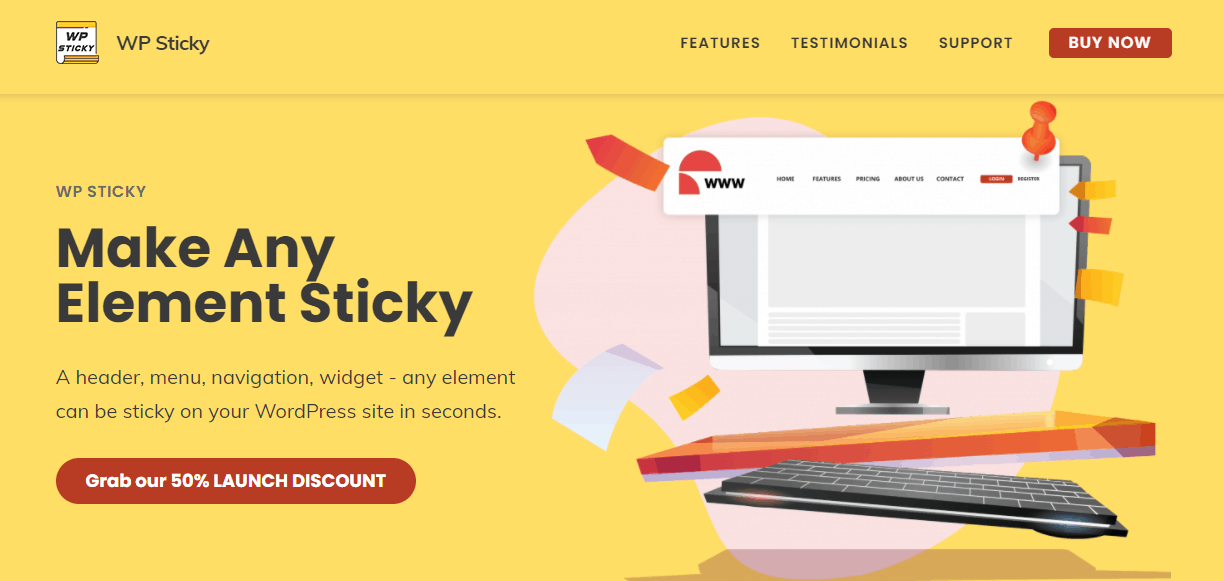 Now, onto a tool that will help you with sticky elements – WP Sticky. This rockstar will let you create a sticky menu, navigation, or anything really.
Sticky elements are a cool addition to your site since they can boost conversions.
Imagine if a part of your website was always available no matter how far down the customer scrolls. Let's say it is a widget about a sale or a hot new product of yours. If it is sticky, customers see it while searching for something else, click on it, like it, and buy it.
And no worries, the plugin is so simple that you can very easily just pick an element to stick in place on your website. There is no coding required whatsoever. It is all visually done.
11. Mailchimp for WooCommerce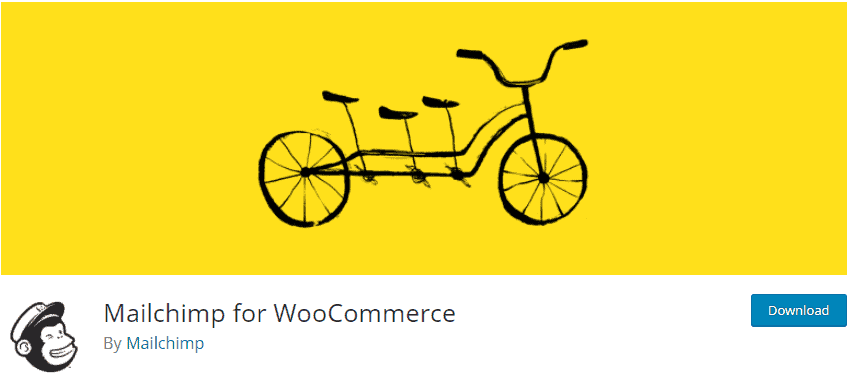 An eCommerce store without some good marketing is doomed to fail. That's why we present the next tool called Mailchimp for WooCommerce.
It is one of the world's largest marketing platforms for eCommerce, and for that reason alone, you should get it. But let us show you some other reasons.
It automatically syncs customers and their purchase dates, making it very easy for you to send targeted campaigns. Meaning you can easily recommend products, recover abandoned carts, etc.
You can also set up marketing automation – that way, you can remind your customers about items they left in their cart.
12. Google Maps Widget PRO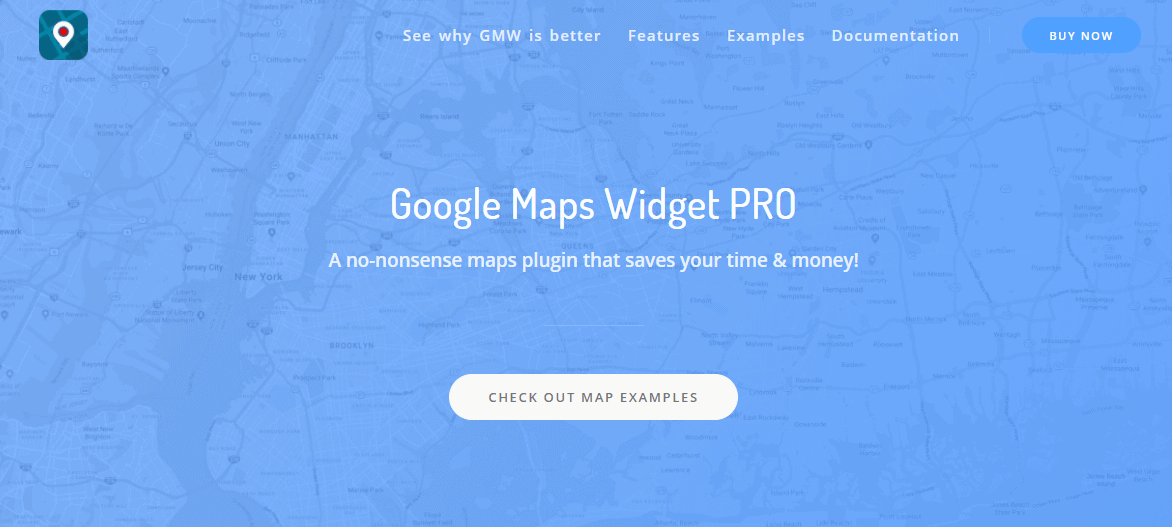 The next tool on our list is Google Maps Widget PRO. Now, we all know that the majority of people love online shopping more than traditional shopping. Still, there are people who prefer to go in person and check out a piece of clothing.
So, someone stumbled across your store online, and now, they are ready to drive to it. But they can't find it. That's where this tool comes in. With it, you can easily add a map to your website in under 2 minutes. And on the map, you can pin your location, letting customers know where their dream store is.
And if you have more stores, add more pins or maps. There is no limit on how many you can have.
Google Maps Widget PRO is also mobile responsive – your mobile users won't have a hard time with the maps that you include on your website. Plus, you can customize the maps, make them a true part of your website.
Your maps won't stand out like a bad sticker. They will easily blend into your overall design.
13. Product Time Countdown for WooCommerce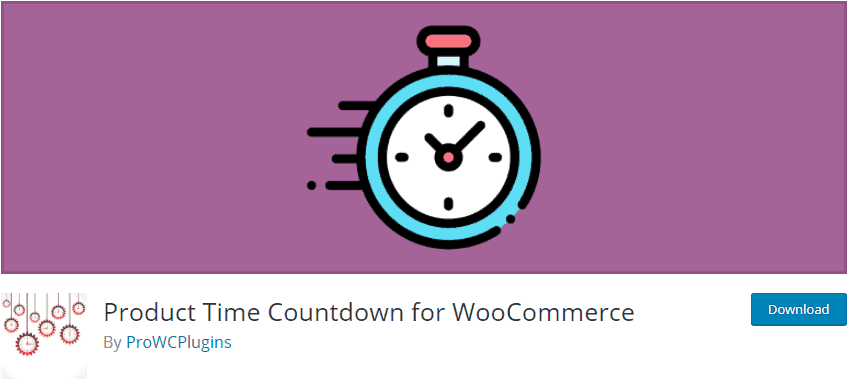 Product Time Countdown for WooCommerce lets you add a live countdown for any WooCommerce product that you want. This way, you can let your visitors know how much time they have till the product is not on sale anymore.
It has several automatic actions that are available after a countdown ends. The product can become non-purchasable, meaning that it is no longer available. Or, there can be no changes happening to the product's state.
14. Funnel Builder by CartFlows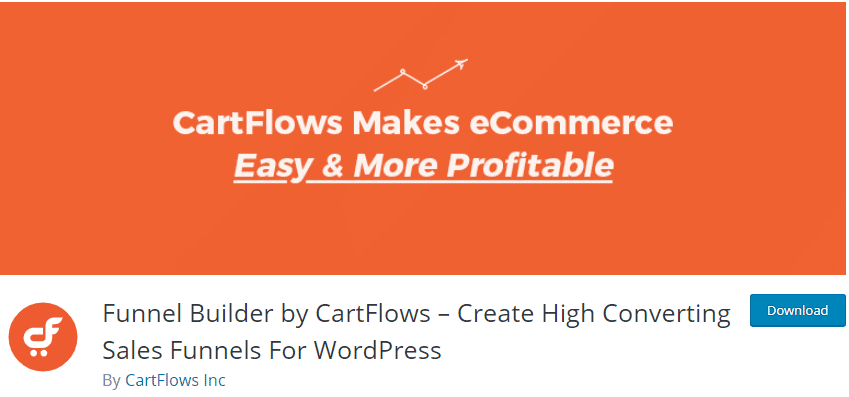 Funnel Builder by CartFlows will help you get more leads, maximize profits, and increase conversions. Every store owner should strive for this.
Plus, this is a great tool for selling event tickets, services, online courses, physical products, info products, etc.
This tool comes with a wide range of templates that you can install with just one click. These templates are professionally made, so you do not need to worry about their quality.
15. Advanced Coupons for WooCommerce Coupons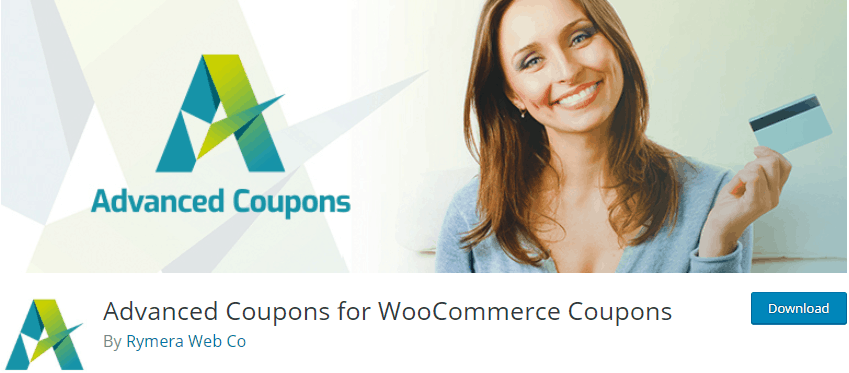 As the last plugin on this list, we have Advanced Coupons for WooCommerce Coupons.
We know that every store needs to have coupons. It is the best way of getting customers back on your site and marketing your site.
This tool makes using WooCommerce coupons a lot better so that you can:
Use a new amazing coupon type called BOGO deals
Implement coupon rules so that you protect your store against accidental discount usage
Organize coupons with the categories option
Easily apply coupons with a link
FAQ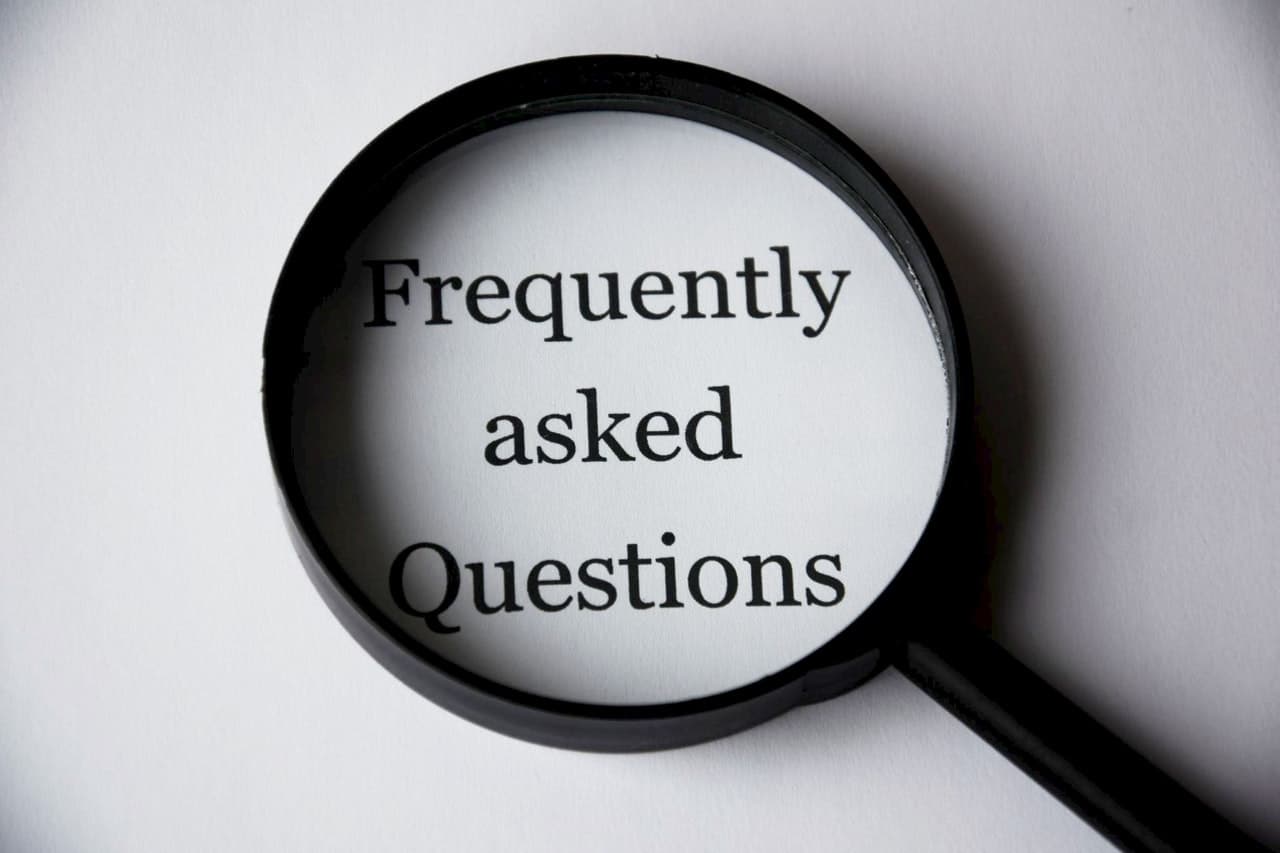 1. How do I set up an eCommerce site with WordPress?
First and foremost, you need to find the perfect domain name. That name will follow you through your eCommerce journey.
Next up is finding a hosting provider and signing up for WordPress. After that, you just have to create your store using a theme, plugins, etc.
2. Do I need hosting for an eCommerce site?
As stated in the previous answer, yes, you do need it. Every website does.
It is like renting a spot on the internet – you need it to put yourself out there. But, do pick a hosting provider that has plenty of space for you to grow.
3. Can I sell anything on an eCommerce site?
Yes, you can sell anything you want, as long as it is legal, of course.
It is crucial to find what types of products you want to sell. Also, there is no reason for you not to explore and see what is missing currently on the market.
Conclusion
In the end, for an eCommerce site to function properly, you will need some great plugins. From this list, all of the plugins will help you tremendously, without a doubt. And every single one of them is different.
A plugin that will give you beautiful under-construction pages, a plugin that will let you install other plugins with just one click, a plugin for giving out coupons, etc., we covered every aspect that an eCommerce site should have.
Don't be shy about it – everybody uses plugins. It is their purpose to help you. So, take your website to the next level with new additions to your plugin family.