Multiple author blogs are very popular among influential blogger sites and in the blogging community. But their demands are different. They need different plugins than those who have a single author.
It is hard to manage several people who have equal rights when it comes to publishing and editing the blog.
Again, WordPress has a solution; they offer a variety of plugins, and some of them are very useful (like the best security plugins for WordPress) in a blog with multiple authors.
This article will introduce you with 10 best WordPress plugins for blogs with multiple authors. So stay tuned and learn more about tools that will help you with maintaining your blogs.
1. PublishPress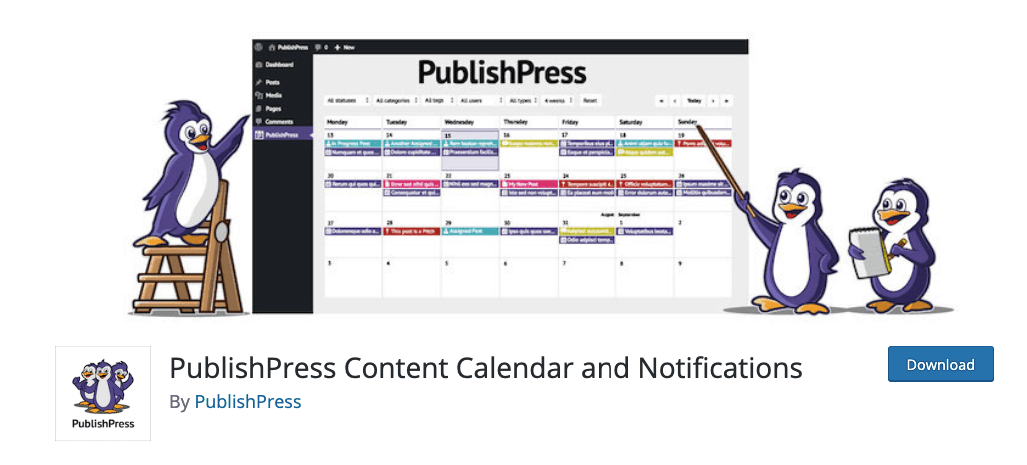 If your blog is content-rich than PublishPress is a must-have plugin for your blog. It allows you to create and manage an editorial calendar inside WordPress, follow progress on drafts and article ideas, manage authors, sets up custom notification and more. This plugin comes with companions add-ons which give you a powerful set of tools and options. Those tools include Capability  Manager Enhanced (to customize user permissions), Revisions (to manage revision in WordPress), and Press Permit (which lets you control viewing permission on WordPress). This very helpful plugin is there for you every step of the way, from content planning to publish, but it makes sure that nothing slips through the cracks.
2. TranslatePress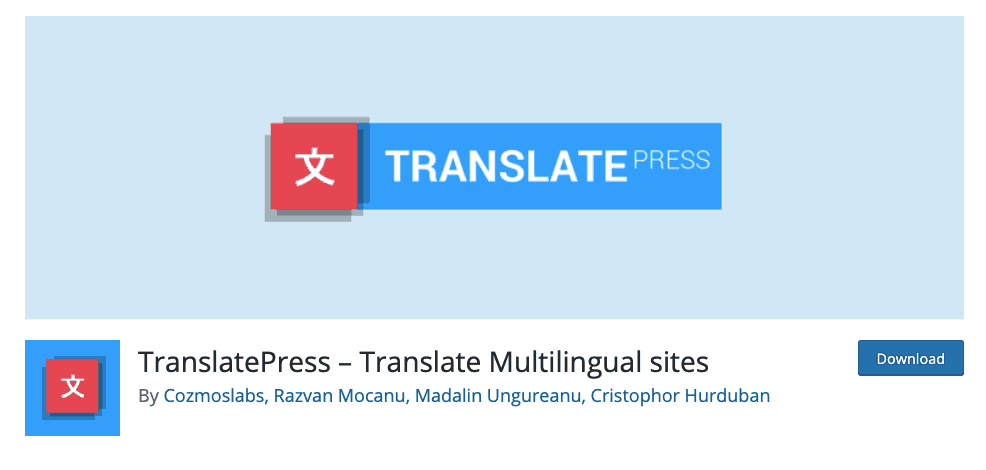 Besides multiple authors, many blogs are also multilingual. If that is the case TranslatePress is a plugin that is very useful, this plugin helps you to easily manage translations on your website. It allows you and any other authors to easily translate content on your website with a live preview. It can also be used to translate WordPress themes and plugins.
3. Sucuri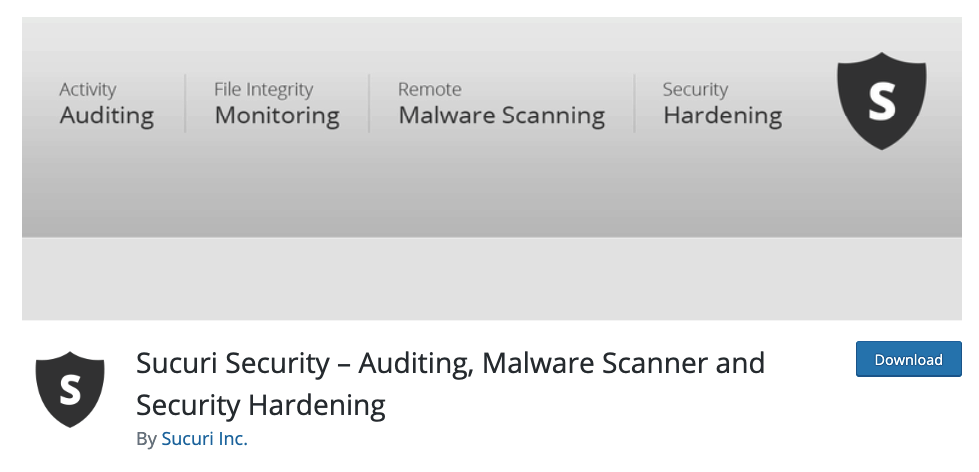 When you have a blog with multiple authors, one of your biggest concerns is security. You want your blog and your information to be secured as much as possible. Sucuri is the best security plugin that protects your website from unauthorized access and hacking. While making sure that your authors can write posts, you also want to make sure that your admin area is safe and secure. Sucuri performs regular security checkups and acts as a website firewall. This allows malicious attacks to be blocked even before they reach your website.
4. Pre-Publish Checklist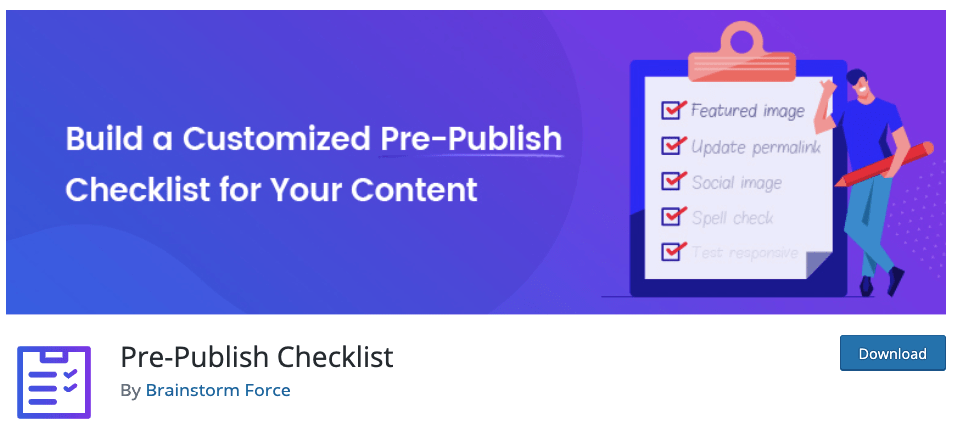 If you are being haunted by a fear of publishing an incomplete post on your blog then the Pre-Publish Checklist plugin is a lifesaver. It allows you to create a checklist you wish to maintain for every post type on your website. Your list can contain all necessary task, those tasks can be prioritized and placed in the required order. You can select the message that should be displayed to users when they click on the publish button without completing everything mentioned in the checklist. This plugin has five stars ratings and excellent reviews. In short, this plugin makes sure that every post is standardized and that nothing is missing.
5. Author Avatar List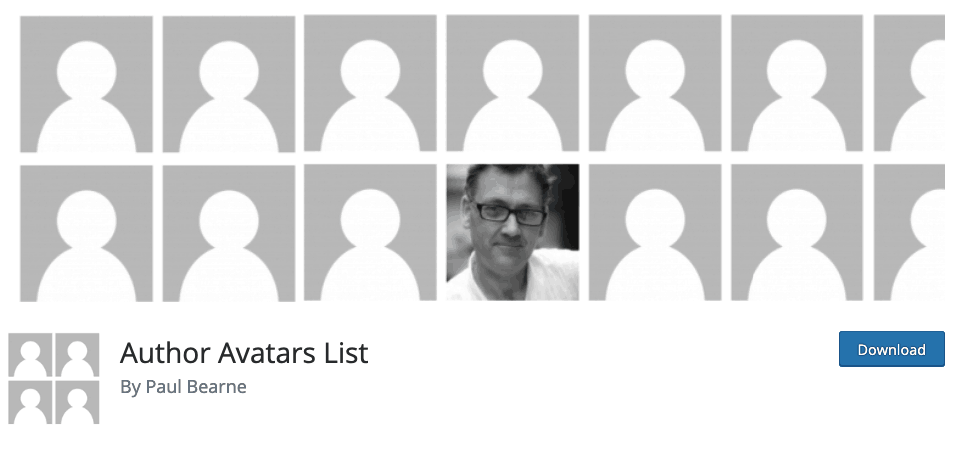 Author Avatar List is a plugin that is great for attracting more authors to write for your blog or website. It allows you to showcase your authors prominently on your website. It also enables you to add a blog authors list anywhere on the website.
6. Adminimize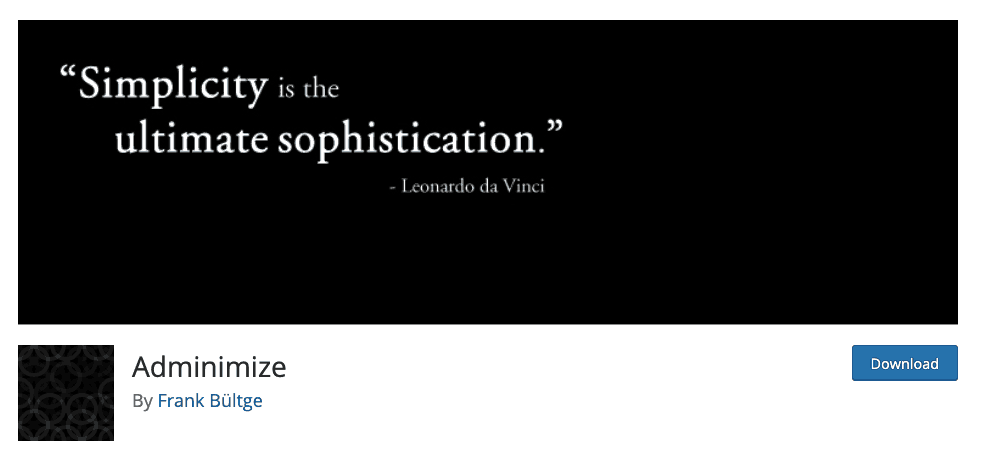 When blogs or websites have multiple authors things can get a bit confusing which is not a very good thing for any website or a blog. You want to organize access and rights for different authors. Adminimize gives administrators full control over what the user can or cannot see inside the WordPress admin area. Administrators of a multi-author blog can use this plugin to disable users to access a selected area. This plugin allows a distraction-free working environment and controlled conditions.
7. User notes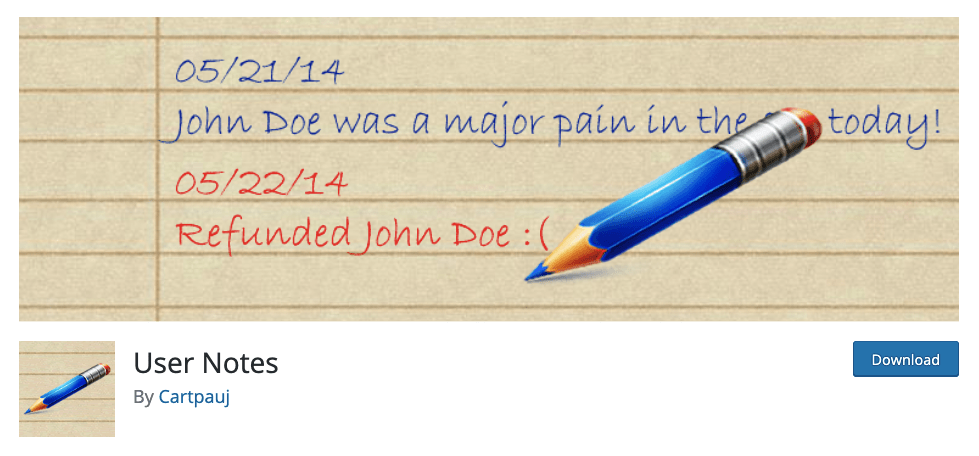 User notes plugin adds a text area to each User Profile in the Dashboard for Administrators to keep private notes about each User. These notes are ONLY visible to Administrators – and that is the whole point! It also adds a column to the "All users" list where you can quickly see the notes for the users without having to open their profile.
8. Everest Forms
Everest Forms is the plugin that provides you with an easy way to create any kind of forms including contact forms. Drag and Drop fields make ordering and creating forms very easy and interesting. This plugin is beginner-friendly and completely mobile responsive. Easy to create forms is highly helpful for multiple-author blogs. With this plugin creating forms becomes an easy and fun task.
9. User Role Editor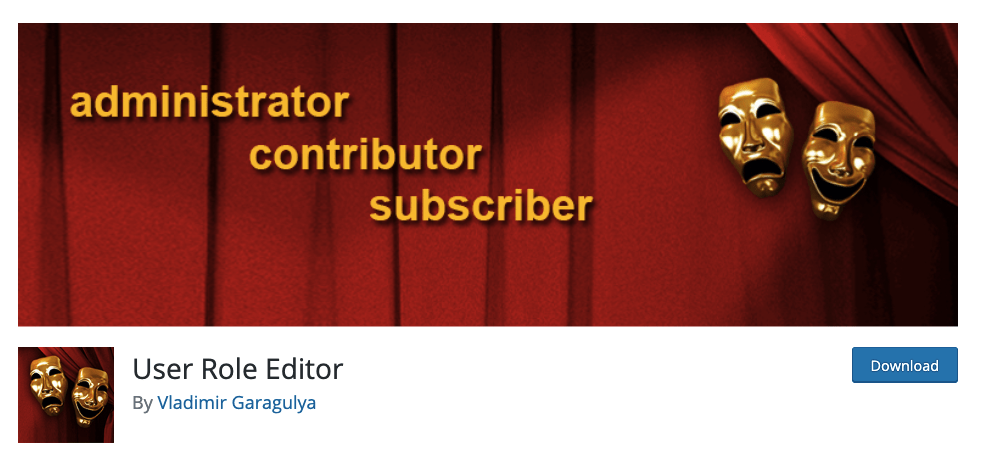 User Role Editor is a must-have plugin for every multiple-author blog. It helps you with managing the capabilities of your users, based on their role and work they have done so far. You can edit/delete any user; make them a contributor or an author, and when that is done, this plugin helps you to define their capabilities.
10. User Blocker
User Blocker is a plugin that allows you to easily block an author on your WordPress website. You can block them without having to change the author's information and without deleting their account. This plugin may seem a bit "mean" but it takes care of your site. If an author does not suit your needs or publishes an inappropriate content on your blog, this plugin helps you to easily block them, and stop those authors from publishing content, whose quality is questionable.
All in all
Managing a multiple – author blog is not an easy task. You have to think about your users, authors and finally about your readers and visitors. It is important to have a standardized, well organized and secured blog or website. In order for it to work in the best way possible, WordPress offers a variety of plugins that can help with almost every obstacle you come across. The best thing about WordPress and the plugins it offers is that they are constantly improving them and introducing new and even better plugins. And they show us that, even when we think that something is perfect, it can be even better.