Running a WordPress agency can be highly technical work, but at its core, it should be about business. However, if you regularly have trouble with website hosting, you might find yourself getting tangled up trying to find technical solutions for your clients all too often, instead of working on the parts of your business that provide commercial value, and most importantly, recurring revenue.
Rather than stepping into the shoes of a tech support agent at short notice if your clients' websites are running slowly, performing poorly, or experiencing downtime, you probably want to spend your time and resources getting creative and strategizing for your own business growth.
Instead of taking care of sites that are down and other technical issues, you can choose a different path: change WordPress hosting to improve the stability of your clients' sites. By migrating your WordPress sites to a new host, you have the opportunity to remove the most common issues that are causing you distractions.
Choosing a #hosting provider that offers better stability for your #WordPress sites means your agency can focus on what you do best.
With fewer problems pulling you away from your core offering because you no longer need to provide so much technical support for clients, more time can be spent creating real business value.
Good hosting providers also take you out of that frustrating back-and-forth email support loop or having to endure long-waits with ticketing systems, by instead offering real-time support with live chat so you can resolve any problems quickly.
If day-to-day operations at your WordPress agency involves multiple crises and resembles a tech support office (when that's not your core offering), you might not even have time to take a step back and look at the bigger picture. Instead of working on growing your agency, day after day, you are dealing with hosting issues.
You can keep your clients happy if you resolve problems like poor website speed and performance, downtime, long waits for support, and lack of scalability – all areas that can be improved if you switch to a new WordPress hosting provider.
Four signs you need to migrate WordPress sites to a new host
1. Issues with website speed and performance
Clients expect sites that are fast and perform well. Not only does this create a good user experience and increase the chances of converting web visits into sales, but speed and performance also keep websites in Google's good books, encouraging more traffic through search engine optimization, otherwise known as SEO. This helps your clients' sites get closer to that top position in Google search rankings.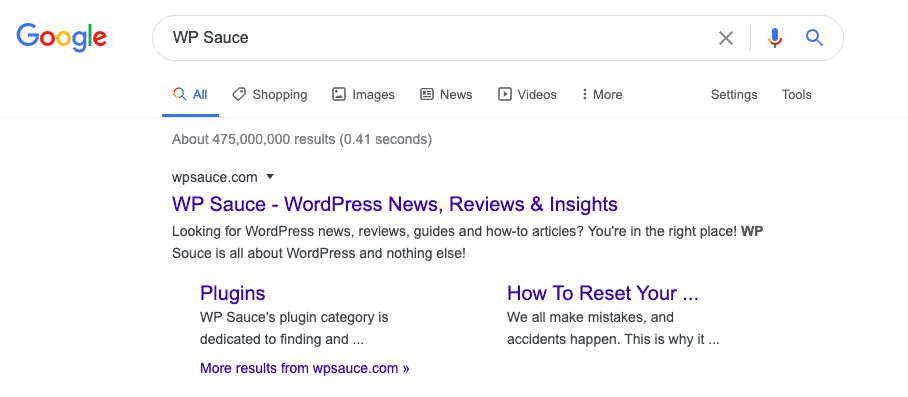 You can use tools like GTmetrix to see how fast your site loads and, if it loads slowly, find out why. With a report breaking down performance by page, as well as across locations and over time, GTmetrix enables you to optimize your sites so they perform better.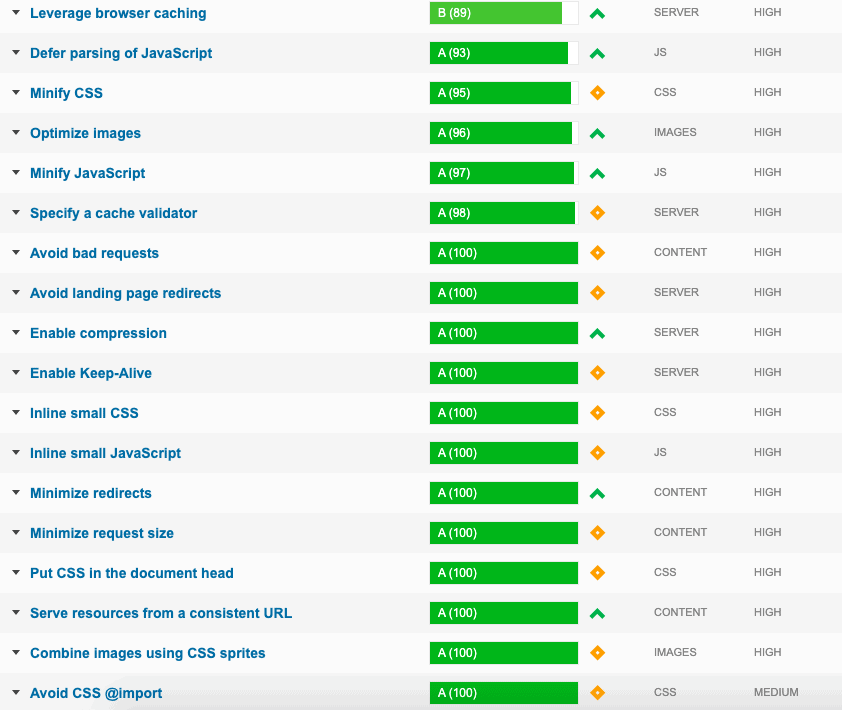 Another great way to audit page performance is to use Lighthouse. Built by Google, this automated, open-source tool helps you improve the quality and correctness of web pages and progressive web apps, as well as speed and performance.
Nevertheless, if your web host is the main cause of slow-loading sites, there's only so much caching and optimization you can do before you run out of performance-enhancing technical tweaks and need to face the reality that migrating your WordPress site to a new host is the best solution.
2. Dealing with sites that have gone down
If your client's site goes down, as a web agency, you might hit panic mode, and that would be understandable. It's an uncomfortable position to be in, particularly if the downtime is unrelated to your client's site. Often, it's because of your hosting provider and their server becoming overloaded by another website on a shared server.
Shared hosting puts a large number of websites on the same server, which brings benefits like sharing resources such as databases. However, this also poses risks, and if one website receives a huge increase in traffic, gets hacked, or suffers a distributed denial of service (DDOS) attack, every site could be affected.
When a website is not available or doesn't function well enough, it creates a poor user experience and blocks the website from being able to serve web users how it should.
This negatively affects business, initially for your client, but potentially for your web agency too. If you cannot offer a reliable service, you could lose client trust, lose out on client referrals, or lose your existing clients altogether.
Occasional downtime might seem like an inevitability, but it doesn't need to be. Better hosting providers will offer innovative ways to avoid downtime, and if this is a common problem you experience, it's a sign you need to migrate a WordPress site to a new host. For example, Convesio automatically balances containers across multiple servers, protecting sites from downtime if one server is affected. If you choose to host WordPress sites with Convesio, uptime is guaranteed.
3. Poor support from your hosting provider
It's a red flag if you struggle with the support your hosting provider offers. Whether you are experiencing long waits with support tickets, email exchanges that take you around in circles, or automated systems that keep directing you to a knowledge base to look for solutions you've already tried, lack of support causes headaches.
Ultimately, you want to feel confident that your web hosting company can help you resolve issues. This mirrors the confidence your clients want to feel in your WordPress agency, but your ability to support clients can become nearly impossible if their website has a hosting problem from a provider that you cannot easily contact.
In contrast to slow email response times, which reportedly average more than 12 hours, live chat services, as offered by Convesio, provide help within minutes so that you can address issues in real-time and find answers (and solutions) immediately.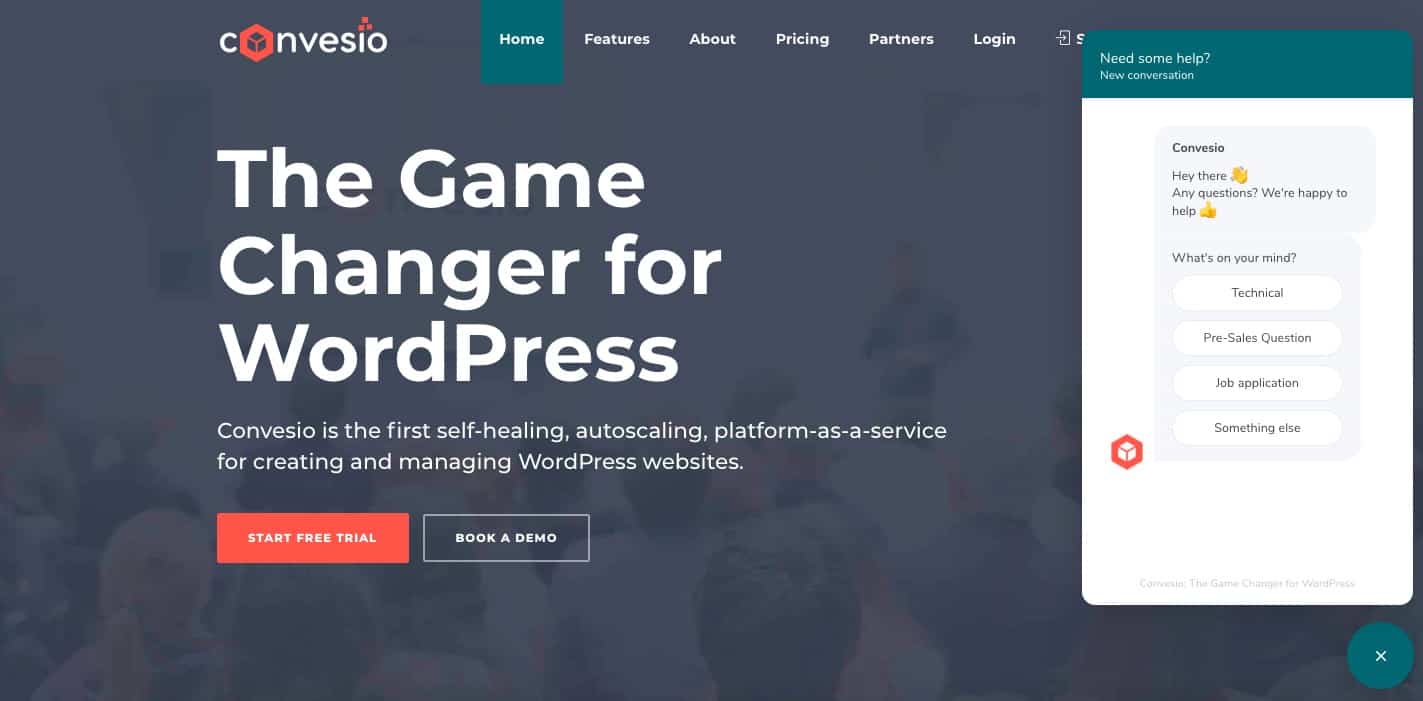 4. Business growth and the need for scalability
Not unsurprisingly, growth is a common goal for business owners, and yet many websites aren't set up for scalability, often due to limitations from their website hosting company. The problem with a lack of scalability is that there's a possibility the very thing that a business wants to achieve, more web traffic, could cause their website to crash if the network cannot cope with this increase.
If a marketing campaign is successfully driving traffic to the website, your client wants to see the return on investment, but there can be no return on investment if the site has gone down. Traffic cannot be converted into sales, which creates a frustrating scenario whereby commercial opportunities are wasted.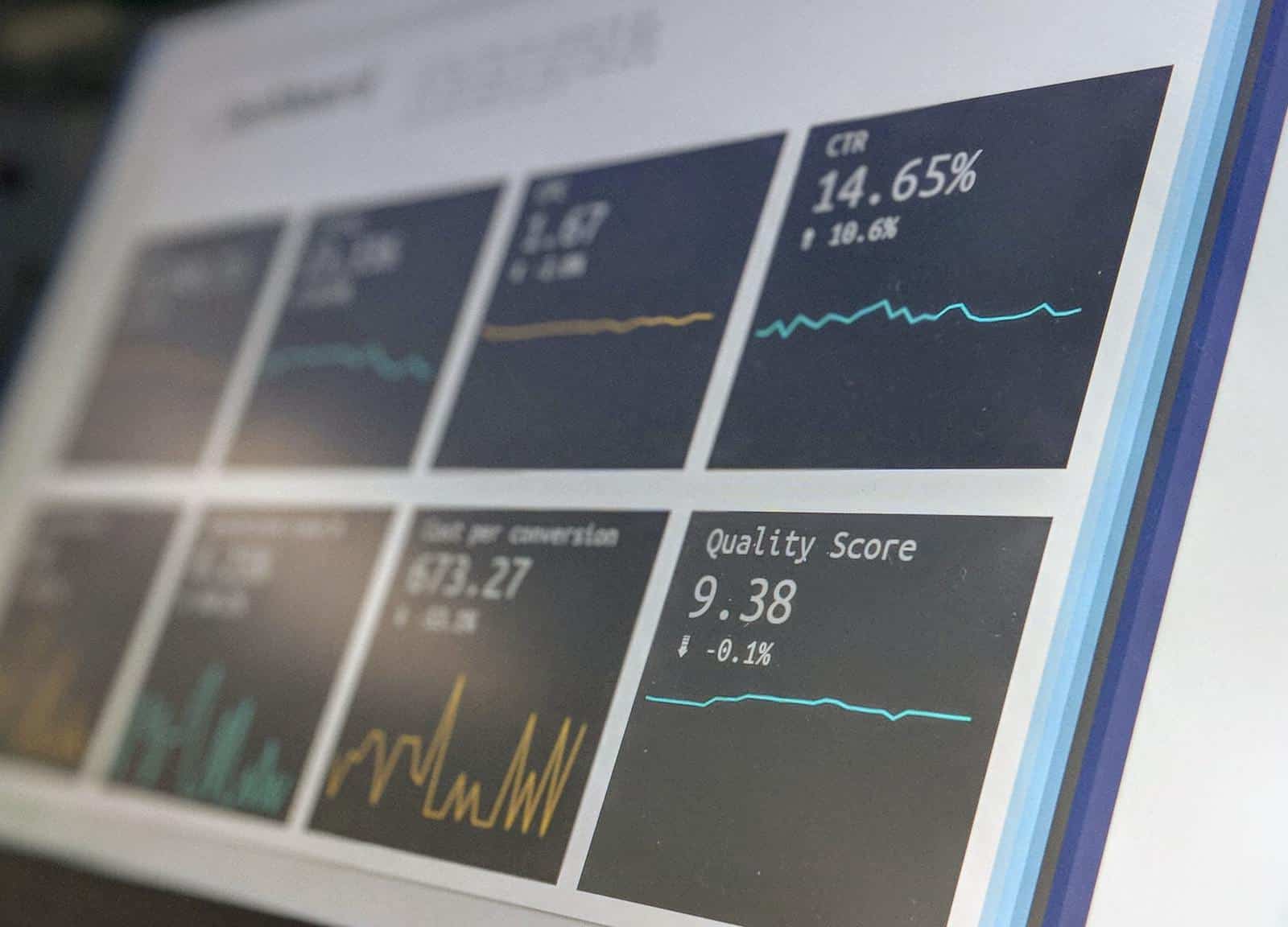 For businesses intending to grow, there is an essential need for websites that will scale up in line with that growth. This is also the case if increased web traffic happens unexpectedly through a viral social media post. By providing a better WordPress hosting provider for your clients, you can offer them stability no matter how fast their business website needs to scale up.
Perhaps even more importantly, a reliable host that provides scalability for a client's website also relieves pressure on your own business, because removing the threat of a client's viral social media post overwhelming the network means there's one less problem for your agency to handle.
Change WordPress hosting to solve problems with speed and performance, downtime, support, and scalability
If you run a creative agency or a WordPress agency, you need to find solutions to the problems you experience so that you can focus your attention on the areas where you provide real value and create revenue, instead of draining resources.
The solutions to the problems outlined in this article can all be found by changing WordPress hosting provider, and the steps you take to achieve this depends on whether you currently host websites on your own servers or use a website host.
If you host your clients' websites on your own servers
Your first point of call should be to future proof scalability by finding a better data center with a scalable solution to accommodate the growing needs of your clients.
This is important for business growth over time, but also for unexpected spikes in traffic from particularly successful marketing campaigns.
However, if the servers you use are not set up for optimum WordPress performance, you'll continue to run into issues, and by hosting websites on your own servers, your team is responsible for providing support in-house. Due to this, you won't be able to solve all of the problems listed above if you continue to host websites on your own server.
Instead, you and your clients could benefit from seeking out hosting solutions that are specifically designed for WordPress sites. Convesio, for one, is self-healing, auto-scaling, and removes the hassle of troubleshooting server issues or the threat of downtime.
If you host your clients' websites with a hosting provider
If you experience problems with your current provider, there's a simple solution: find a new hosting provider for your clients' websites. It's a good idea to look for a scalable WordPress hosting architecture to offer you peace of mind that your sites can continue to perform well if a website gets a sudden influx of traffic. In this scenario, your host should immediately scale up, but you won't want it to stay at this level, and as traffic goes back to normal, it should auto-scale back.
Solving the challenge of running WordPress in a high availability scalable environment, Convesio auto-scales in response to web traffic and reflects your clients' needs in real-time. This also benefits you in terms of pricing, because an auto-scaling solution removes the risk of you being overcharged by maintaining a scaled-up, higher-priced service when it isn't in use. Even if you don't choose an auto-scaling solution, a good quality host should work with you to find the most suitable hosting plans for your business needs.
When looking for a new hosting provider, review each hosting company's customer support offering to check it meets with your needs and expectations. Some hosting companies will offer different levels of support depending on the hosting package you purchase, which could impact the ways you can reach them and the amount of help they will offer.
With the right provider, it's simple to migrate WordPress sites to a new host. For example, with Convesio, migrating your clients' sites is handled by a team of migration experts who will not only move your sites for you but also provide analysis through before-and-after performance testing to show you the immediate benefits of switching hosting providers.
Offered as a platform-as-a-service, the team at Convesio is also available to assist with tasks that can drain your resources away on a day-to-day basis, such as resolving SSL issues, adding security measures, launching new sites, updating websites to the latest PHP version and optimizing performance. This also benefits your clients because websites that are optimized work faster and encourage more web traffic, and therefore, more sales.
How to transfer multiple WordPress sites to a new host
If the problems highlighted above are a daily occurrence for your agency, you probably need to search for a new hosting provider or take the decision to stop hosting internally.
To change WordPress hosting, you can migrate sites yourself or find a host or service provider to handle the migration for you.
A step-by-step guide to moving to a new hosting provider:
Back-up files and databases
First, you need to back-up your site, including all of your WordPress files, which you can do manually, or you can use a plugin to do this automatically for you. If you have lots of media files, backing up your site files may take a little longer.
To set up a website with your new hosting provider, you need a new database. This creates an environment for your WordPress installation, and you should export the WordPress database for your existing site so it can later be imported into your new database. You can do this using either phpMyAdmin or cPanel to export the database containing your WordPress installation, or you can manually export the MySQL database.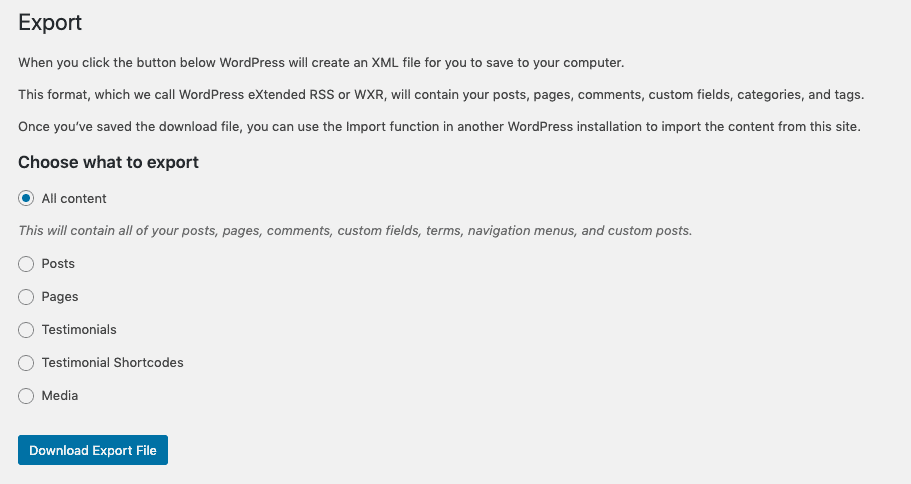 All of the information about your existing sites will be contained within your files and databases, so these back-ups and exports make it easier to migrate to new sites with your new hosting company.
The final step is to import your WordPress database and upload your WordPress files, and some providers will handle all of this for you.
Change domain settings
You don't need a new domain name when you change hosts, you can keep the same domain as your old site unless you would prefer a new one. However, you do need to reconfigure your domain DNS settings to ensure they point to your new server's IP address, rather than pointing to your old host.
As DNS changes can take up to 48 hours to complete, so it's smart to avoid making any changes to your site within this period. If you unknowingly make changes to the old site, these could be lost during the migration process.
During this process, it pays to choose a good provider who will help you migrate your WordPress files and database and point to your new IP address to keep site migration as smooth as possible for you.
Take Convesio, which handles WordPress site migration from start to finish, taking care of all the technical requirements. With migration experts moving your sites for you, it keeps your team free to work on tasks that provide creative and commercial value for your agency. Book a demo to find out more about how Convesio can migrate your sites for you.
Finding the right WordPress partner
By choosing the right WordPress partner for your agency, you no longer need to pour time, energy, and resources into fixing things that have gone wrong with your clients' sites. Instead of constantly battling with server issues, downtime and poor speed, performance, and scalability, one simple step to change WordPress hosting can solve your most common issues.
In this video, Mike Haley, the President of M&M Multimedia discusses his experience of migrating WordPress sites to Convesio. He explains how choosing Convesio as a WordPress partner eliminated the fear of walking into work in the morning to find client sites have gone down, with a smoother support process and more time to focus on running his business and increasing revenue.
Freeing up your time and removing pressure from your employees means you can work on the more important elements of your business, like strategizing how to grow your agency and getting creative, rather than technical. What's more, you keep your clients happy by default when these regular website issues with speed, performance, downtime, support, and scalability are minimal or completely avoided.
If you're ready to migrate your WordPress sites to a new host, consider Convesio as your solution. Offering the next generation of managed WordPress hosting, Convesio is the first self-healing, auto-scaling platform-as-a-service for creating and managing WordPress sites. Book a Convesio demo to learn more.