If you need a platform that will help you attract customers with a seamless booking experience while managing all moving parts of your business, StudioGrowth is the best choice. It helps you manage service businesses with group scheduling, on-demand appointments, membership tiers, etc.
It is easy to create and manage multiple schedules, one-time, recurring, group, or private sessions. This tool helps you build mobile-friendly booking pages with your brand colors, layout, and logo. On top of this, there is the option to use an automated waitlist management system, so you can limit the number of participants per class.
On-demand scheduling can also be implemented based on available staff and services which minimizes cancellations and no-shows. StudioGrowth easily integrates with Zoom and makes it super easy to conduct appointments virtually or in person.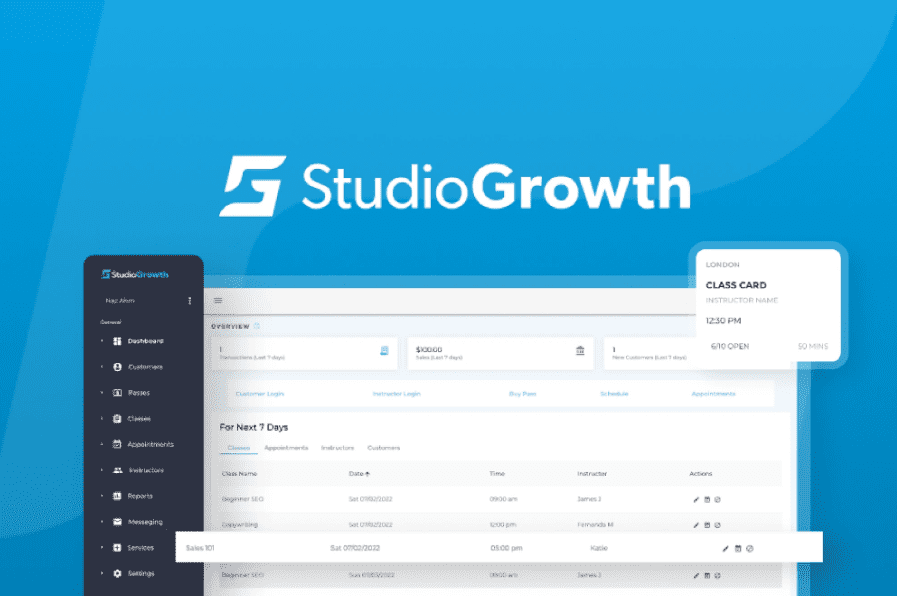 If you want to attract more customers, you can offer free trials, class packs, or memberships which will encourage more sign-ups and increase customer lifetime value. The checkout process can be more simplified with qr codes and single-click payments with Apple or Google Pay, making it easy for users to book classes. Additionally, email triggers can be set up to engage with existing customers which can grow your sales funnel.
Your staff can manage their availability, appointments, and attendance right from the platform. Available customer portals allow users to self-serve their bookings and memberships, so your business can run on fewer support requests. The page builder helps you create high-converting booking portals that will drive people to the checkout page.
Workflow
By having pretty and presentable class schedules you will attract customers. You can modify the layout, colors, and logo, to create brandable and mobile-responsive schedules.
You can add as many fully customizable class packs and memberships as you want. These packs can be used for both group classes and on-demand appointments.
Each staff member can have on-demand slots based on availability and expertise. The staff portal is mobile-friendly and allows your staff to manage live availability.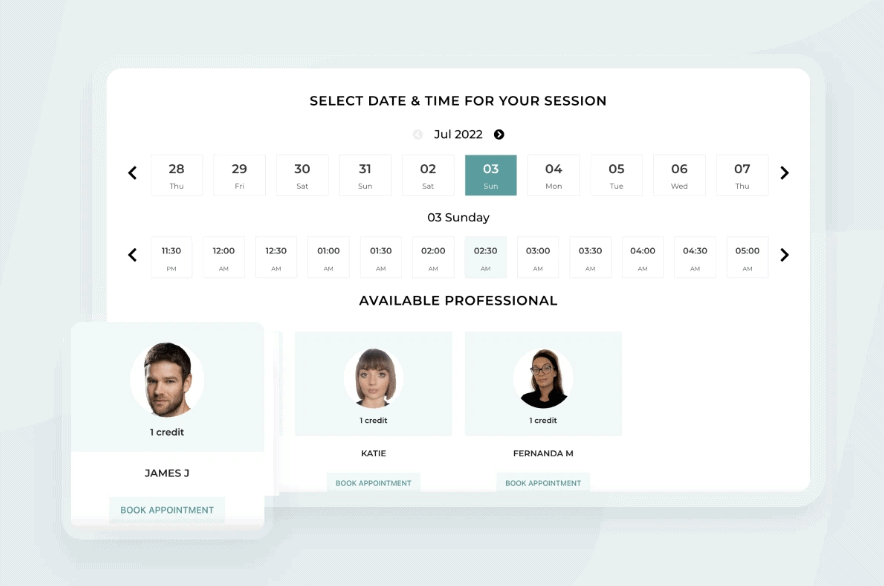 The seamless customer experience provides the possibility to increase sales. This is possible by giving customers a very easy booking experience. QR codes also allow members to scan them and book classes.
With online payments and in-person cash transactions, members are given different options that improve flexibility.
Individual customer portals, discounts, and waitlists help you engage customers and give you control over your classes and the number of members per class. You can also give your members the ability to cancel classes or memberships.
The self-managed staff portals allow your staff to manage their availability and appointments which helps further automate your business.
The clear and actionable reports will give you a daily view of the health of your business. these reports include revenue reports, staff member activity, etc. All these reports and metrics give you the necessary data to make strategic decisions.
With pre-built email templates and custom engagement triggers, your members will receive automated notifications without you having to spend time sending them manually. These triggers help members engage at crucial stages of the customer journey.
Functionalities
With seamless integration with Stripe, payments will be easy and secure. All credit card payments will be processed through Stripe for increased security. Also, if classes are performed in person, you can opt to perform cash payments in person.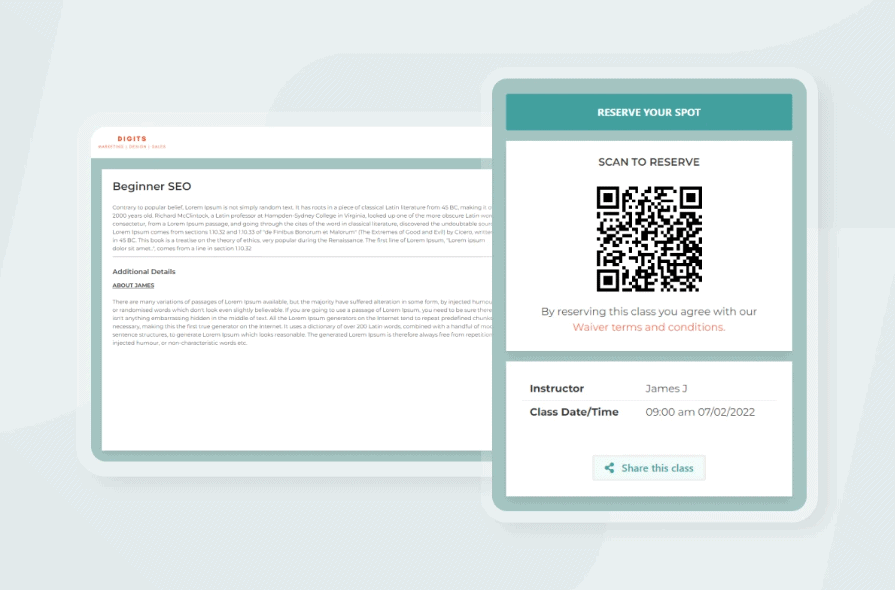 You can manage pay rates and staff availability and provide your staff with separate portals. There is a student profile area where they can manage their passes/memberships and schedule classes. Also, you can generate unlimited discount codes and customize them to date range and customer type. Included with the tool, there are transactional and engagement emails that act as pre-built email triggers that inform and engage your customers at every stage of their journey.
Features and plans
All plans include lifetime access to StudioGrowth, all future premium plan updates, a 60-day money-back guarantee for new users, fully branded and mobile-responsive pages, customizable class packs and memberships, card and cash payments, customer and trainer portals, discount codes and waitlists, reporting and analytics, Zoom and Mailchimp integrations, QR code bookings, Appointments, and group bookings, and email notification suite.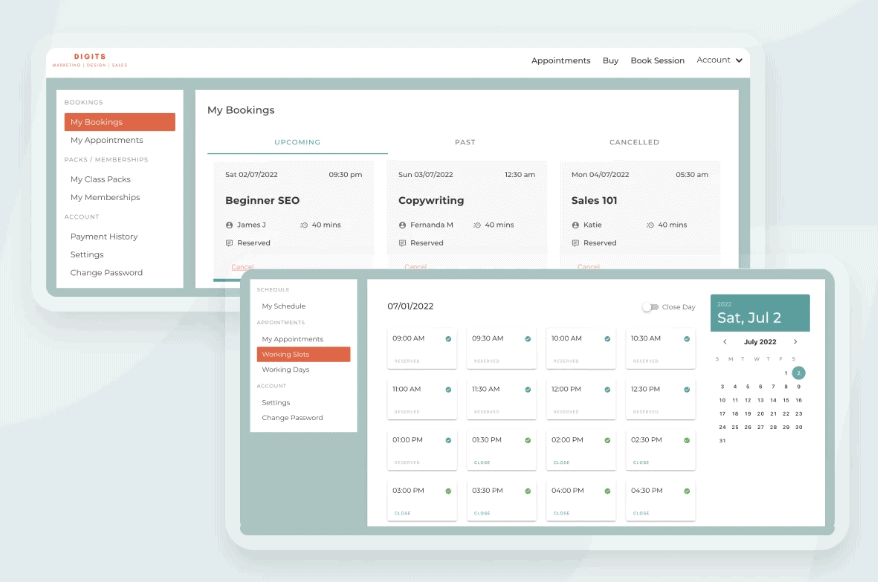 Tier 1 gets you a license for 5 team members, 300 customers, and unlimited sessions. License tier 2 gets you unlimited team members, unlimited customers, and unlimited sessions.
Conclusion
StudioGrowth will help any service business run smoothly, using mobile-friendly pages, customer portals, and more. it will help you operate and grow your business. With it, you will free up time to focus on your members, get you organized with all purchases, students, and classes, accelerate your business's growth, keep your customers happy, have them coming back, and more. So, what are you waiting for? Go ahead and try it out for yourself.