Your blog will be a money machine if you follow the following methods step by step. It works like your fixed deposit in the bank, which gives you the interest.
Making money from a blog takes time and patience.
Before monetizing your blog, I recommend you focus on increasing traffic by giving free offers and valuable information. Most bloggers fail to make money because they directly go to sales.
Blogging tutorial for beginners:  earn money from blogging
Everyone has the motive to make money from their blog. But it doesn't happen immediately. If you have a good fund, you can invest in paid marketing and promote products on the sidebar.
But as a beginner, I will recommend you to go slowly. Learn the process day by day, try to promote your blog using free strategies like SEO, SMO, email marketing, and then increase the traffic.
If you have a huge source to invest in, you can invest in promotion and get immediate sales.
Blogging as a career.
Blogging tips and tricks.
SEO tips and tricks.
Motivational speech for success.
Google Adsense Partner Program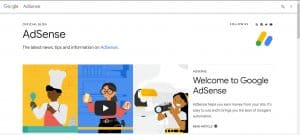 Adsense is the biggest online advertising network. Different companies pay Adsense to display their ads on different websites. After registering Adsense, you will get banner ads and display ads on your website and get paid on CPM and CPC basis.
Adsense is the slow process of making money unless you have a high-traffic website.
Direct Ads and Sponsorship Programs
You can give ad space on your blog or website so that others can promote their products on your site. This is one of the best methods of earning money, and you will get paid for your ad space.
If your blog is based on topics like technology, food, and fashion, you will definitely get ads related to your niche. But first, you need to grow a good number of visitors.
You can earn more by this method compared to the AdSense program. Many youtube video bloggers earn money through direct sponsorship programs.
Blogging tutorial for beginners:  earn money from blogging
Sell Your Own Products
Most developers create WordPress themes, plugins, and software and sell them online. You can create and sell your own products related to arts, T-shirts, caps, house decorating, and e-books.
You can create an e-commerce store on your website and promote your products using attractive images and discount prices.
Donation
This is a good idea to make money from your blog. Blogs based on spirituality, NGOs, and yoga apply a donation button on their site.
Wikipedia is a site that completely runs on donations. If you are starting a blog and have less number of visitors, then it can be a good choice.
You can create crowdfunding sites, depict a good vision of philanthropy work and entrepreneurship programs, and collect funds from your readers.
Publish and sell your own E-book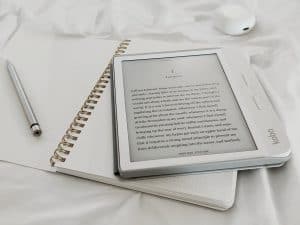 You can Publish your own E-book and promote it through your blog. You can publish it on Kindle and promote it through your blog. Once readers trust your bog, sales will definitely increase. I won't say that you only depend on E-books for your income source. But it can add potato to your meat.
Affiliate Program:
This is the favorite of most bloggers and online entrepreneurs. You don't need to do anything, and you don't need to buy and sell or don't need to provide any customer service. You just need to promote an established product.
You can promote Amazon products, web hosting plans, software products, etc., relevant to your niche.
Coaching
This is another famous strategy to make money from your blog. If you are an expert in English, physics, Electronics, SEO, engineering, or management, dedicate your blog to the niche and start coaching. You can provide live classes as well as the video course. It is one type of live blogging.
Many bloggers and online entrepreneurs like Ramit Sethi and Robin Sharma conduct coaching programs.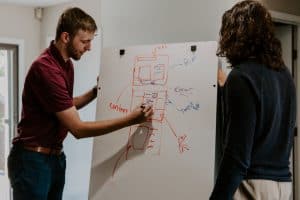 Consulting
The consulting program is different from coaching. In the case of coaching, you have to take regular classes, but in the case of consulting, you don't need to do that. You can provide consultation related to your expertise in medicine, business, and real estate property.
You can charge per hour basis. Online consultation can grow your business worldwide without restricting it to a specific geographic location.
Freelancing
If you are a content writer, graphics designer, SEO expert, web designer, or developer, freelancing is a great source of income. Many people quit their day job and start their own freelancing businesses. You can make your blog related to your expertise and do SEO to target people on a location basis. Freelancing can be done in two ways, i.e., globally and locally. You have to optimize your site for global freelancing by doing international SEO strategies.
Website Flipping
Have you made a website and wanna sell it? No problem. First, you have to optimize your website with good content, and once it starts making money, you can sell it. You can sell it on sitepoint.com, flippa.com, and digitalpoint.com. You can monetize your site with Adsense or affiliate programs. The more traffic, the higher will be the chances of selling.
Video Blog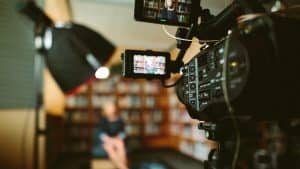 Video Blogs or Vlogs are good sources for earning money. With Vlogs, you can show your skills and experience to the world. The demand for vlogs is increasing day by day and will be in the highest demand in the mid of the 21st century. So when it comes to video blogs, then the name YouTube comes.
You can become a full-time YouTuber or video blogger to earn a full-time income.
Final words:
Always stick to your blog until it has not become an income machine. Work hard with self-determination.
Don't quit even if you are not making money initially.
Competition is growing tough day by day, but if you can create valuable information, you will definitely succeed in this type of business one day.