Learning how to edit your blog images online is one of the most important, yet often overlooked, aspects of running a successful blog.
For #bloggers, having an efficient way to consistently edit their blog #images is a huge advantage over the competition (less experienced bloggers).
High-quality images that are significantly related to your blog content not only helps your SEO, but it also helps you in establishing an interactive audience. The faster you accept that the extra effort required to properly edit your blog images online is absolutely necessary to achieve success, you will begin to look at things with new eyes. Instead of a complicated task, you will see the unique opportunity to improve your blog's content, audience, and overall SEO as well.
How Important Are Blog Images Anyway?
The answer to the above question could not be any more clear: blog images are extremely important.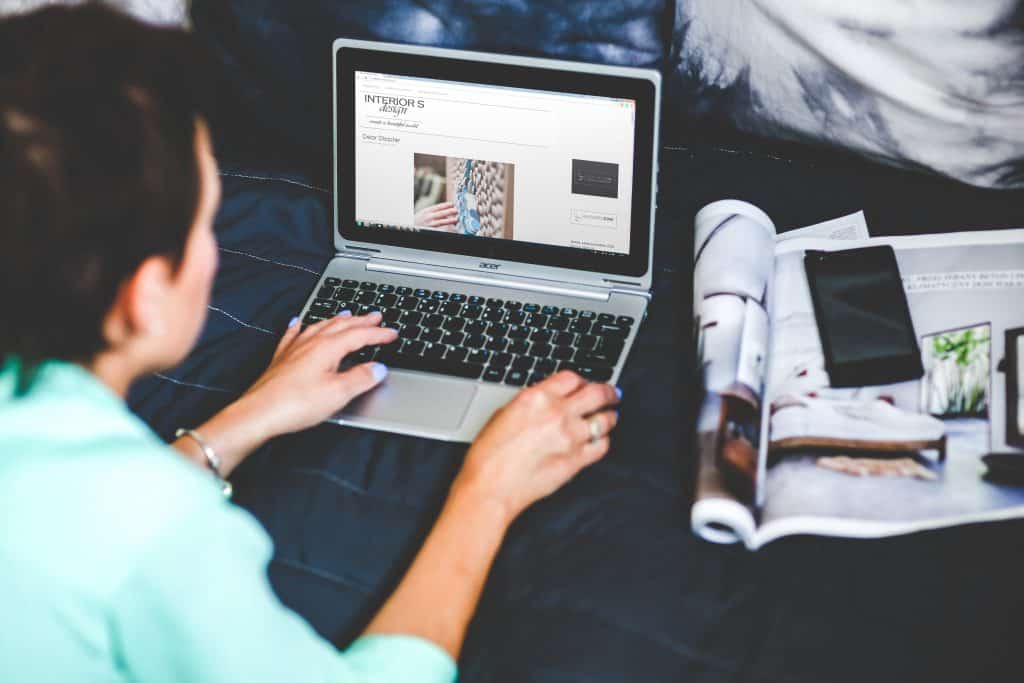 Blog images, or rather their accuracy and quality, will attract more traffic to your blog. Technically speaking, blog images are one of the most important components of an entire blog post. The images increase the value of the content, and in the long run, the value of the entire website or blog.
Today, the trend of photo editing is becoming more and more popular. To meet the viewer's demand for high-quality (and relevant) images, bloggers really need to go the extra mile to be successful. Content shouldn't just be informative, it should be interactive, engaging, and enjoyable as well. Learning how to edit your blog images online goes a long way in helping you create the highest quality images for your blog.
Strategically placing several images increases the length of the blog visually, but it does not affect the word count at all. Blog images have a strong visual significance, improving the overall quality of the post. At least one high-quality image is a must for any blog post. This image typically referred to as the "featured image" of the post, is vital. The single image represents the entirety of the content.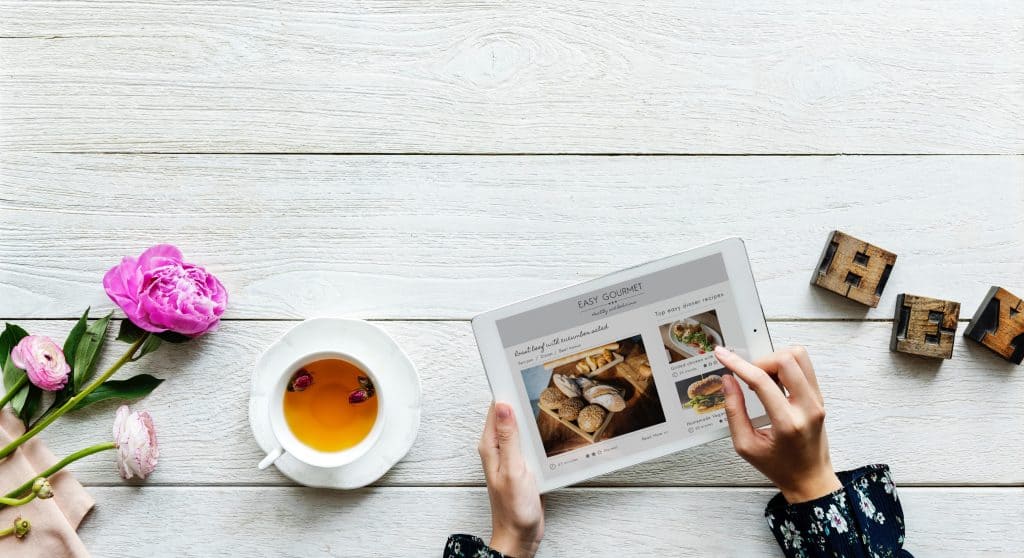 However, multiple eye-catching images, along with valuable content, will appear much more appealing to the audience. It will also help to attract a higher quality blog following. Also, keep in mind, when people click on the title of a blog post, they expect to see content which is accurate, attractive, and entertaining on the other side of the link.
That means each element of content that goes into your blog is extremely important. Images are not an exception. Quite the contrary, the accuracy, and quality of the images on your blog are shockingly important. Using properly edited images on your blog will net you more shares and attract a larger range of readers. Thankfully, there are several sites and applications that offer photo retouching and image editing services and tools today.
A Word About Blog Image Optimization and SEO
Before moving on to our explanation of how to edit your blog images online, let's take a minute to look at blog images and optimization as a whole. Here are a few things to consider: As far as format, there is no one single file type that is best for blogging.
However, the file type is far from the only consideration that needs to be made. Sizes, relevancy to the topic, ability to be used as a thumbnail and SEO are all important factors that should not be forgotten.
SEO friendly images help bring higher amounts of organic traffic to your blog based on search engine results. Yeah, that's right, something as simple as the way that your images are uploaded and saved can and will tremendously affect your blog or sites traffic.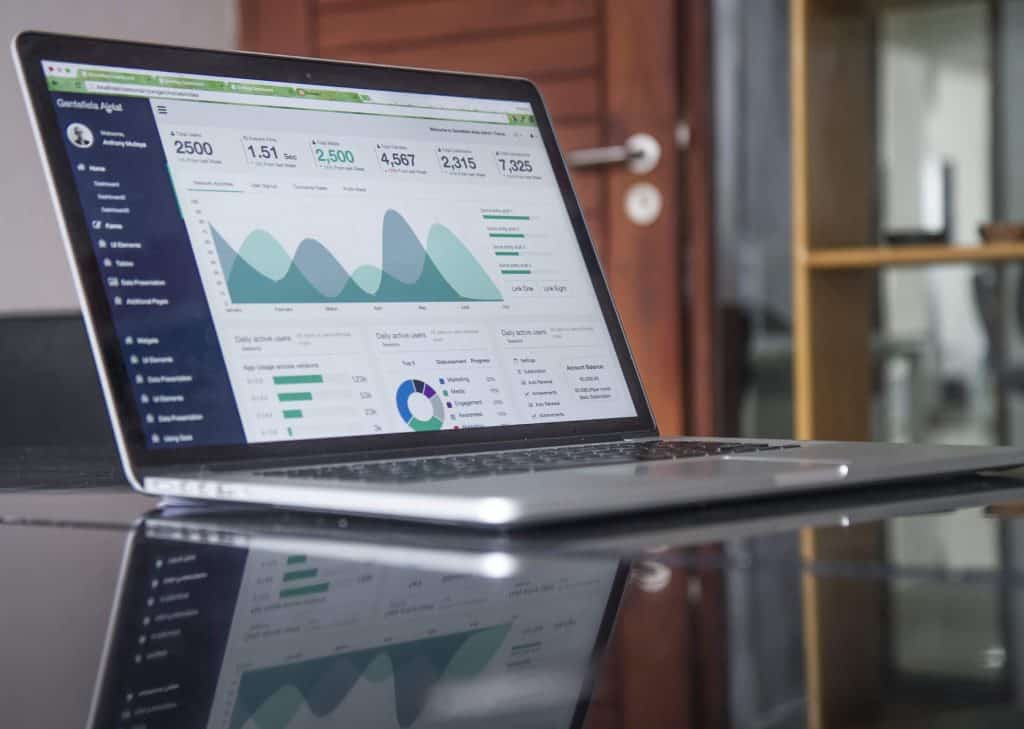 Following best and current SEO practices help to ensure that search engines like Yahoo, Bing, and StartPage will find your blog in addition to being ranked by Google. Google search results are great but don't count out the little guys, all those results can really add up. Don't forget to start saving your images with keywords you want to rank for.
Also, make sure that you are taking the extra couple of minutes to fill in descriptions, alt-text, and anything else that your blog site, or plugin, allows for with each image that you upload.
One last thing to take into consideration while optimizing blog images is their sharability. Sure, a lot of that has to do with the blogging platform you're using itself, but it also has a lot to do with whatever you've got going on under-the-hood as well. Each plugin, as well as each blogging platform's Content Management System, is entirely different, so you really need to do your research before dedicating yourself to one. That goes for blogging platforms as well as blog editing plugins.
Things to Consider When Editing Your Blog Images Online
If you want to start adding the highest-quality pictures into your blog posts, you will need to consider several significant factors. Here are just a few of them:
Resizing the photo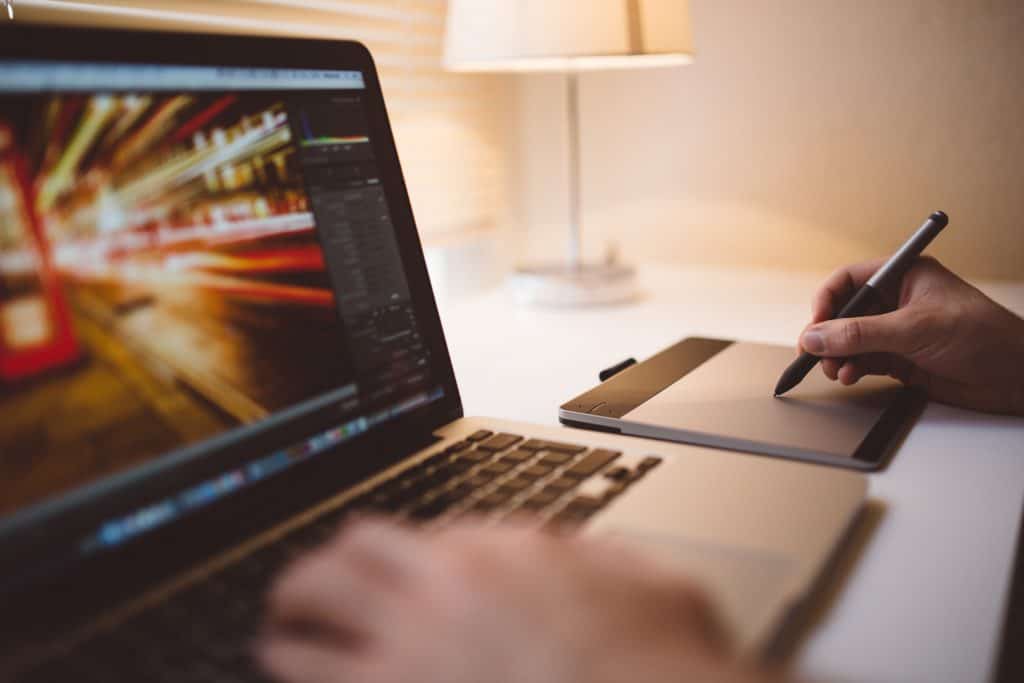 Perhaps the first factor to take into consideration when learning how to edit your blog images online is resizing the photo. Most of the time, people tend to upload large images to their blogs. The issue with using large photos for blog posts, especially on WordPress, is that when you go to edit the size later on, your blogs load time and overall performance will be affected.
To avoid unnecessary steps later on, as well as laggy user experience, make sure to resize your images properly prior to uploading them to your blog. There are countless apps, programs, and professionals out there that can help you in this area.
Compressing the image prior to uploading it
Another common issue that bloggers who aren't experts at editing their own blog images have been forgetting is compressing files before uploading. File size, much similar to the visual size, of the image, is extremely crucial to your blog's overall performance.
Before uploading blog images to your posts, make sure that the files are as small as possible. That way you're sabotaging yourself by making your site slower than it should be.
Adding a watermark to images for protection purposes
If you've been blogging for long, then you are well aware that it can be a very competitive thing. Furthermore, not everyone is "cool" with you sharing their content. Images included. That being said, the internet is full of editing tools that help you enhance your images and make them unique.
So, if you want your images to really stand out, or if you flat out want to stop others from using them without giving you credit, you can add a special watermark to all of your blog post images.
Other unique factors regarding your chosen blogging platform
Each blogging platform is unique in its own way. One major platform's appearance, interface, and CMS may be completely different than another. WordPress and Blogger for example (platforms we have personally used for years) are not even in the same ballpark.
WordPress and Blogger are each unique services. Both allow blog-plugins and offer a wide range of editing and organizational tools, analytic reports and more. Likewise, each blogging platform has its own rules, regulations, and standard procedures for adding and editing your blog images online.
The Best Image Editing Tools and Services Online
There are many reliable online services for photo editing. A quick search of Google will yield thousands of websites offering everything from retouching to Photoshop tutorials and advanced photo editing services.
Selecting the best one for you and your blogging needs can be quite the challenge. We've taken most of the work out of the process for you by tracking down the five of the most trusted image editing services online. Here they are:
ResizeMyImage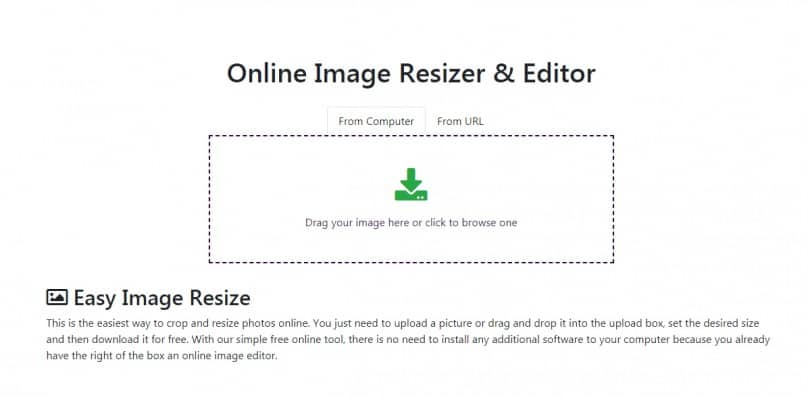 This simple online service will let you resize your image(s) for free. There's not much to think – open the site, choose one or multiple images and decide the new size you want them to resize to.
ResizeMyImage will show you the information about the original photo you uploaded, and you can then further edit it. Besides the basic stuff like painting over the photo, adding text or applying filters, you can crop the image, rotate it and much more.
One of the most interesting things is automatically cropping images to specific sizes defined for Facebook cover images, Twitter profile header or Youtube channel art, to name a few.
We Edit Photos
This website offers just about every sort of specialized photo editing service there is. From image retouching to creating slight changes in photos that appear so natural that no one will even know they were changed.
We Edit Photos also offer multiple editing tools and excellent customer service. The company has solid reviews on LinkedIn and other review sites. You can book an order via email or their website. Most services are performed within 36 hours, which is excellent for the busy blogger wanting to edit batches of images at one time.
Fix The Photo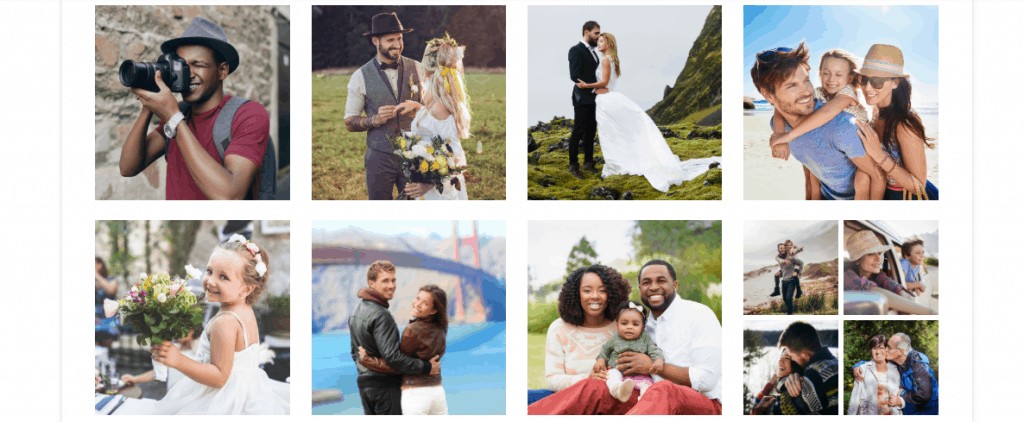 Another site with great customer review ratings is Fix The Photo. This photo editing site also offers almost any image editing service you can imagine. In addition, they have a super-fast turn around time of 24 hours and include before and after photos with each image they edit.
Fix The Photo utilizes cutting-edge tools for photo editing and employs only experienced technicians. In other words, your images are safe in their hands!
Google Photos for Android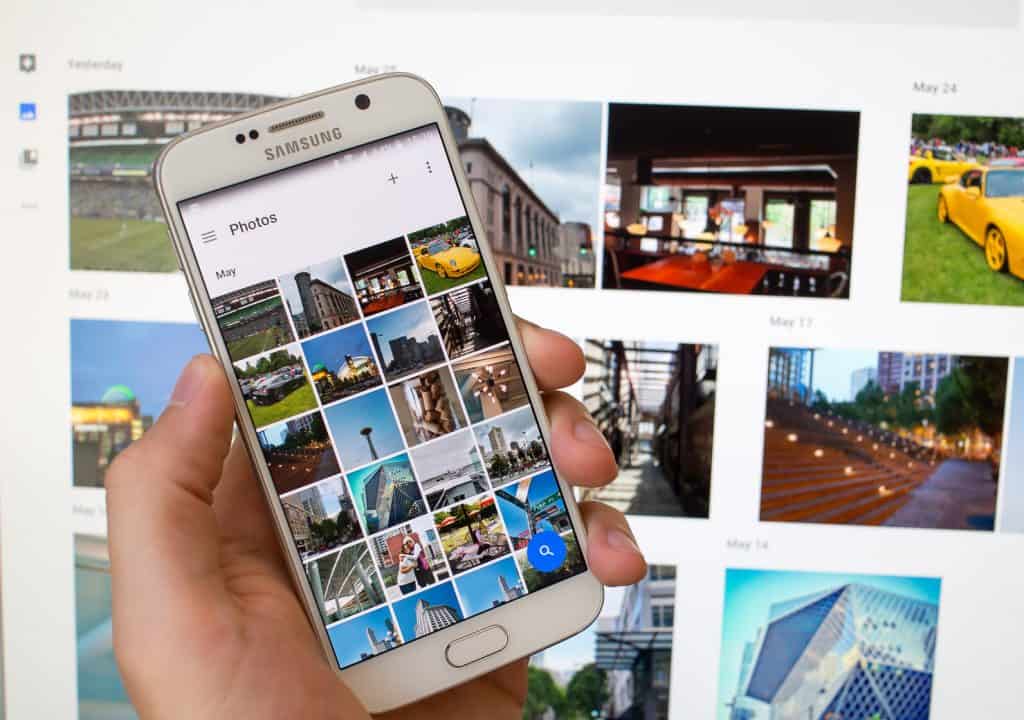 The Google Photos app for Android is possibly one of the very best photo editing tools online. Best of all, the app is completely free. Google Photos comes with various editing options, backup tools, and all sorts of neat stuff for fixing up your images. This app is basically an all-in-one for photography. Give it a try!
Affinity for Mac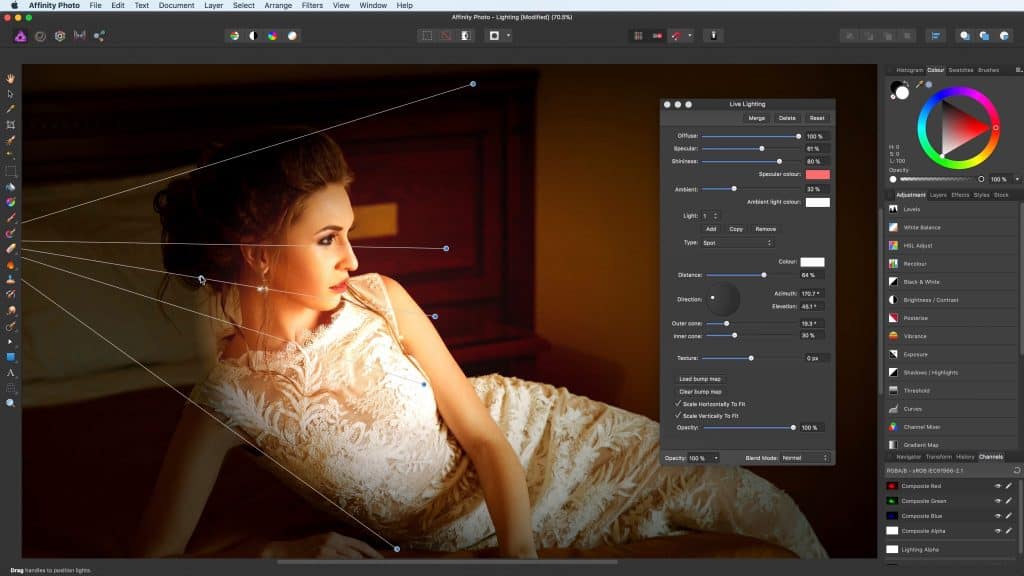 The Affinity Photo app is the best rated of all photo editing tools by Mac users. With so many options and settings, it is no wonder why. Affinity offers unlimited layers and adjustments, filters, patches and much much more. More or less, Affinity is the Mac version of Photoshop minus all the fancy stuff you really don't need to begin with. Edit, manipulate, and otherwise fix-up all your images in one place with Affinity.
Adobe Online Photo Editor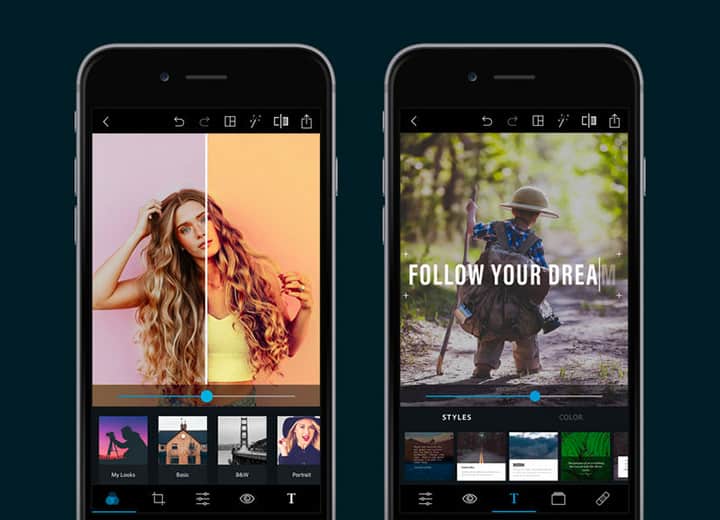 Perhaps the most beloved photo editor of all times is the legendary Adobe. Now, with Adobe Online Photo Editor, this gold-standard classic is even easier to use than ever. Not only is it easy to use, but it is just as versatile as more advanced programs like Photoshop Professional.
Adobe allows you to unblur photos, apply filters, and add multiple presets to your images in little time with relative ease. WordPress bloggers specifically will find Adobe extremely friendly!
A Final Note About Editing Your Blog Images Online
So, we've covered several of the most popular online image-editing apps and services. Now, It's time for you to choose the best one for you and your blog. Keep in mind, when selecting the best image editing app, tool, or service, that each one is drastically different.
Learning how to edit your blog images online is a big step to becoming a pro blogger. With higher quality images, your blog receives higher engagement, better on-site SEO, and improved rankings on the search engines like Google, Bing, and Yahoo. So, take your time and pick the most convenient tool for you and your blog.
Your audience will thank you! Do you currently use an app, tool, or service to edit your blog images online? Feel free to share with us in the commenting section below! Good luck learning how to edit your blog images online.