A consistent challenge for website owners and developers is to find a reliable web hosting company that meets our needs. In this HostGator vs. Bluehost review, I will outline my choice as the better web hosting company between the two and discuss why you should use it for your site. Here are the web hosting review tests I ran for HostGator and Bluehost.
#HostGator vs. #Bluehost is a battle of two great web hosts. See how they compare in this article!
For this HostGator vs. Bluehost review, I will be evaluating each hosting company on several criteria. Similarly, we have also conducted a SiteGround Vs Bluehost comparison, where SiteGround outperformed Bluehost largely.
Here are the tests both services will undergo:
HostGator Vs. Bluehost Uptime
HostGator Vs. Bluehost Website Speed Test
Website Server Response Time
Benchmark Test
Customer Support
Control Panel with Demo
Credibility Test
HostGator Vs. Bluehost Uptime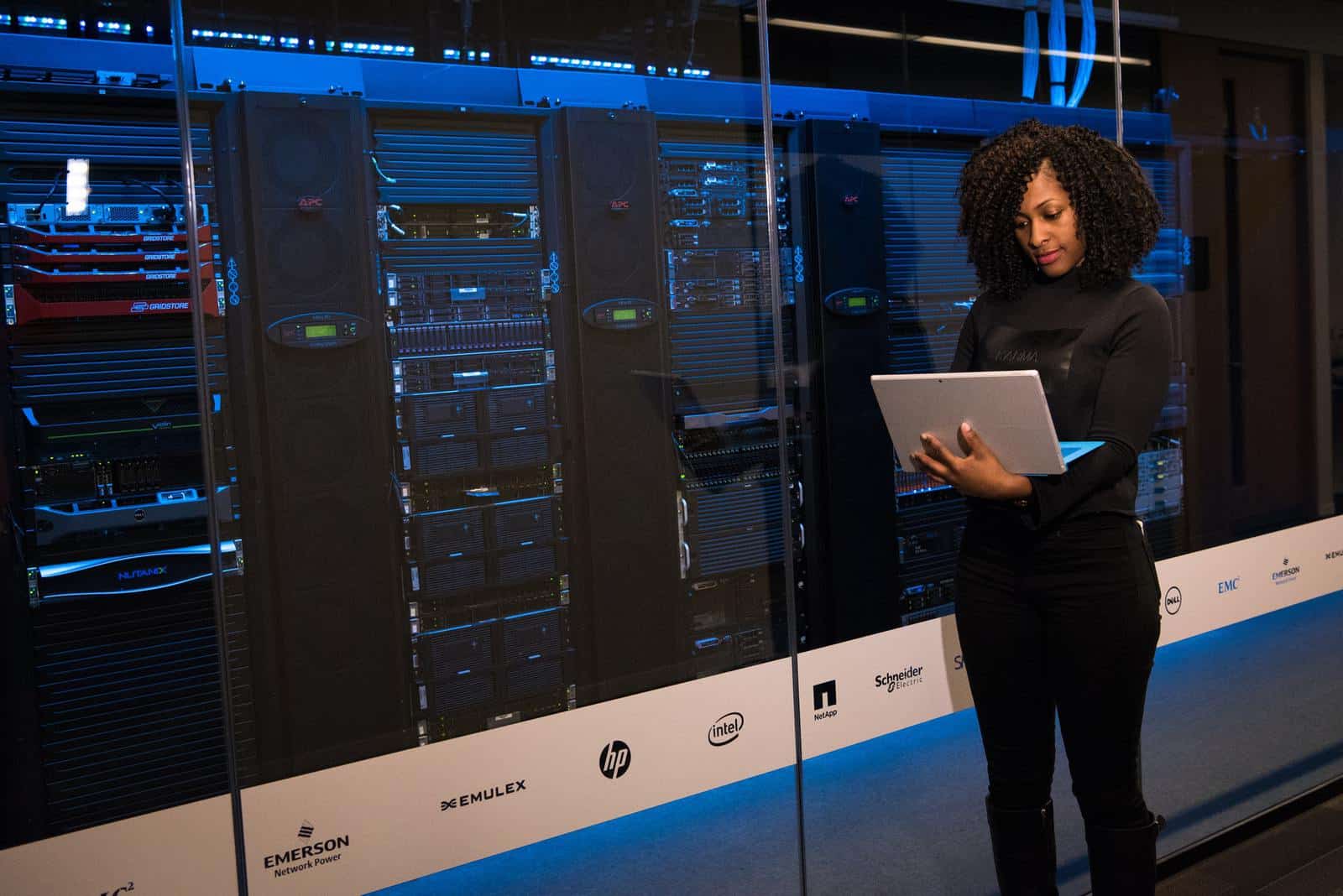 HostGator and Bluehost offer robust 99.9% uptime guarantees. HostGator counts on their Dual Xeon servers located at their data campus in Dallas, Texas, and other locations. This complex boasts 10 backbone systems and state of the art cooling equipment.
Bluehost's data center equipment is 100 percent under their control. They build servers from the ground up on a Linux kernel they designed themselves.
Winner: HostGator – Bluehost's actual uptimes have fallen short of the mark set by HostGator. Take a look at these uptime reports for a closer look.
We use real-time live uptime tracking of a website hosted under HostGator and Bluehost for understanding their uptime.
HostGator Vs. Bluehost Website Speed Test
Website speed is a good test because it tells us how fast a site loads. There are a number of factors that affect a web hosting provider's speed numbers – multiple server locations are one benefit. In HostGator's favor, they have server locations in Dallas, Provo, Houston, and other communities. There are also a number of proxy servers around the globe made available through a service named Cloudflare.
Bluehost has fewer data centers as they service considerably fewer customers. Their optimization is geared more toward dedicated platform reliability than pure speed.
Take a look at the speed of a website hosted under HostGator and Bluehost. Both websites have the same design, images, attachments, and page size.
Site on HostGator

Site on Bluehost

Winner: HostGator website speed results edge out Bluehost.
Website Server Response Time
Website server response time is another good test. HostGator proved to be faster than Bluehost in every test we made. Because HostGator is so much bigger, they have the budget to invest in more data centers with more servers.
Bluehost's server response time lagged behind HostGator's in our testing. Because they only handle a fraction of the customer base HostGator does, their infrastructure is more geared for specific use cases.
Have a look at the server response time of a site hosted on HostGator and Bluehost measured using Google Analytics. Both websites have the same design, images, attachments, and page size.
Hosting: HostGator; Source: Google Analytics

Hosting: Bluehost; Source: Google Analytics

Winner: HostGator has more servers and closer data centers, resulting in faster server response time. Here are the results.
Benchmark Test
Benchmark tests for HostGator vs. Bluehost were revealing. We examined an array of benchmarks, including Completed Requests, Failed Requests, Average Transfer Rate, Median Connect Time, and Median Processing Time.
HostGator beat out Bluehost in these tests. When you choose HostGator, you will see processing benchmarks significantly better than with Bluehost.
Bluehost uses Dual Quad Processor servers on a number of 10-Gig Ethernet arrays, but HostGator's size and infrastructure investment results in better performance and faster speed.
Winner: HostGator has grown over the years to a point where their hardware setup is faster and better. Here are the raw numbers.
Plans and Features
A breakdown of prices, plans, and features of HostGator and Bluehost is given below.
HostGator Prices and Plans

Bluehost Prices and Plans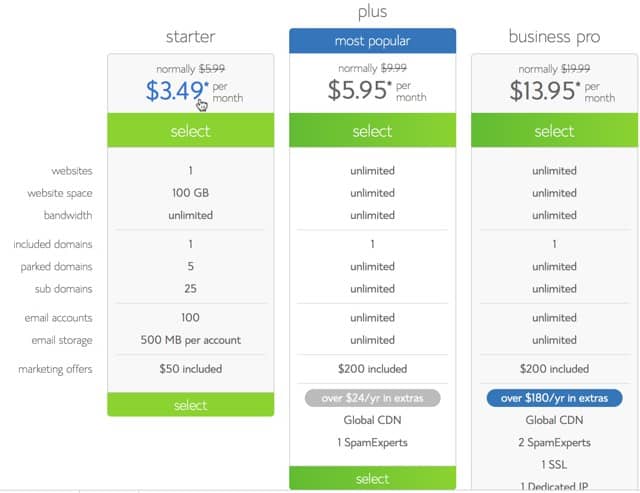 Customer Support
HostGator consistently gets high praise from satisfied customers when they are polled about their experience with the web host. This can be attributed to the investment they have made in a high­level ticketing system, 24-hour live chat, and toll­free phone access for clients in the U.S.
This is in addition to the vast number of self­support options, including in­-depth videos and tutorials covering common issues.
Bluehost offers customer support, although much of their focus is on dedicated software solutions, and they do not focus on the mainstream customer. They have live chat as well as videos a customer can view on different support topics.
Recently, there have been reports of poor customer support, lost emails, a slow ticketing system, and a lack of response from technicians.
Winner: HostGator beats out Bluehost in customer support with faster responses and greater technical depth.
Control Panel with Demo
When weighing HostGator vs. Bluehost, keep in mind that they both use cPanel as the control panel interface. For newer users, cPanel provides one­-click install options for a wide variety of website platforms such as Joomla, WordPress, and others.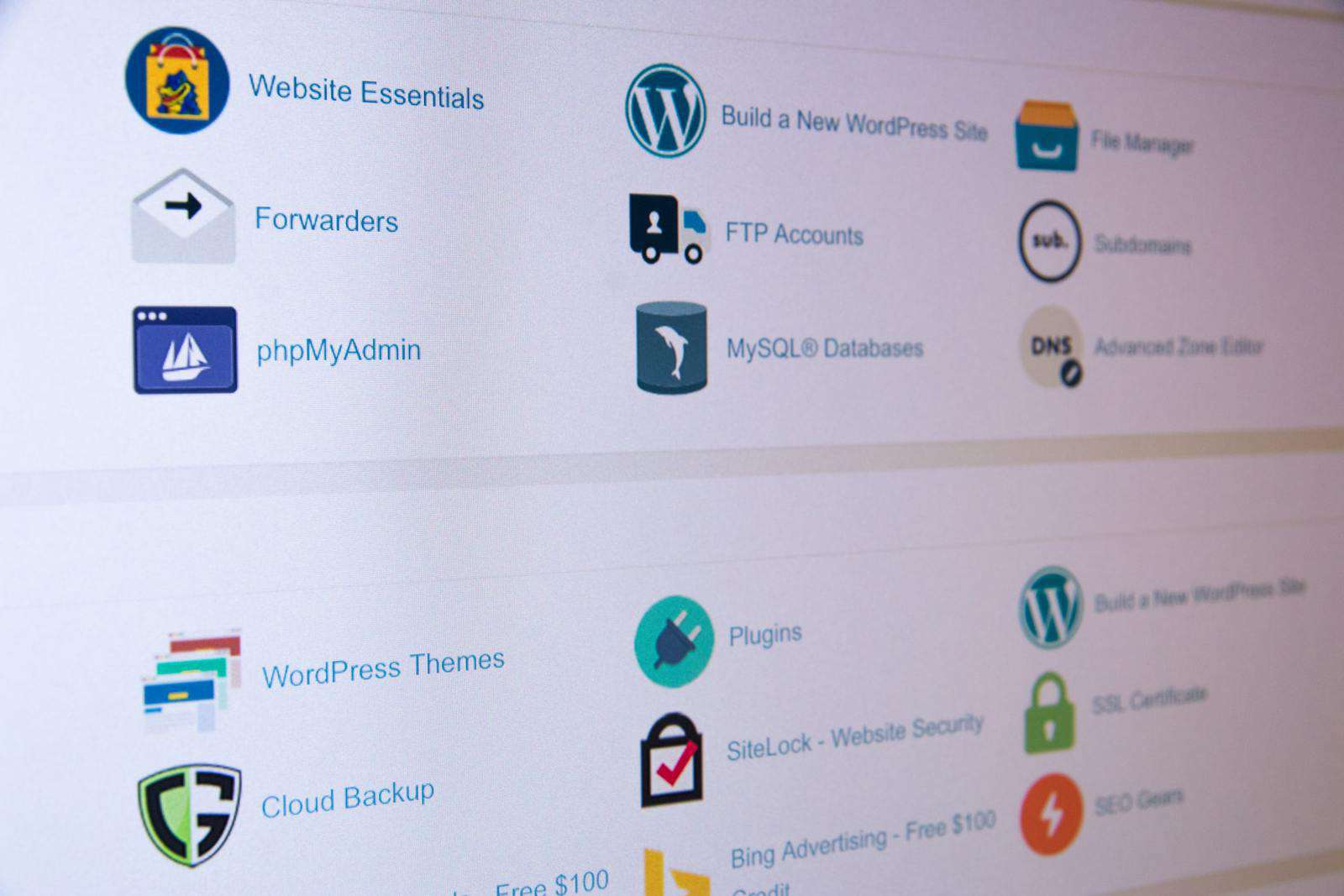 HostGator edges ahead of Bluehost due in part to their Site Builder option and cPanel video tutorials. Both features make it easier for users to become comfortable with the cPanel menus and categories.
Winner: HostGator takes a slight lead with more support and hand­holding for newbies.
Credibility Test
HostGator is one of the biggest companies in the web hosting industry. With offices in both Austin and Houston, they have grown considerably since their founding in 2002. In 2008, they were named one of the fastest-growing companies by Inc. Magazine, and they now serve more than 9 million sites.
Named one of the top 10 web hosting services, HostGator has both size and speed.
Bluehost started in 1996, growing slowly to handle more than 1 million customers today. They are considered one of the top 20 web hosting providers in the market.
Winner: HostGator. HostGator's constant championing of the customer makes them a winner in the credibility race.
HostGator Vs. Bluehost – Which Should Be Your Choice?
As an industry expert, I have been familiar with both of these companies for a very long time. Yet, the decision for me is easy: HostGator is the clear leader over Bluehost and should be your choice for a web hosting provider.
HostGator just keeps getting better every year, while Bluehost seems to be stuck in a holding pattern with several reports of support issues and other hassles. Bluehost may address these problems, but HostGator is far ahead at this point.
When it comes to HostGator vs. Bluehost, here is why you should go with HostGator:
Fast, reliable website traffic.
Excellent 99.9% uptime guarantee, month in and month out.
Features cPanel, the number one most popular control panel interface.
Wide variety of monthly plans for all budgets and situations.
Generous 45­-day money-back guarantee.
Superior security against hackers, crackers, brute force attacks, viruses, and malware.