We can define plagiarism as the uninvited copying of another's material and opinions. The phrase refers to displaying someone else's work without crediting the actual creator. Plagiarism has significant implications in both the academic and internet worlds.
Want to be able to #detect plagiarism in your content? Take a look at this list of the best #plagiarism #checkers!
To identify duplicated material within a paper or website, utilize plagiarism checker software. However, students may use the tools, instructors, academics, and website owners to guarantee that the material is legitimate. It will recognize and identify passages borrowed from another source in a text.
To save you time while choosing the best plagiarism checker tool, we have researched the top 6 programs that provide excellent value. This article will also tell you more about the available features and apps' usage in this section.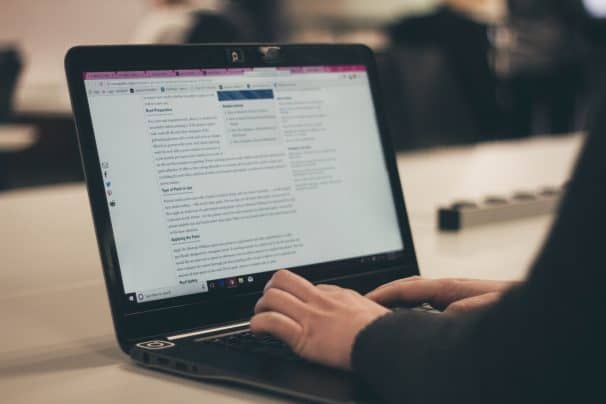 What Is a Plagiarism Checker Tool?
Plagiarism detection software is helpful for students, educational institutions, and website owners. You may use this tool to identify duplicated material. The program looks for commonalities in millions and billions of pieces of internet material. Lastly, we have to mention that using these tools will ensure the work's authenticity, and it will help you avoid plagiarism.
Why Is It Necessary to Use a Plagiarism Checker Tool?
Before submitting or publishing information, it is critical to check for plagiarism. Students and scholars must ensure that the text is free of copied content.
Plagiarized content can result in academicians being ejected from educational institutions and revoked their thesis.
What Are the Tool's General Characteristics?
All plagiarism detection software looks for copied content. The tools seek information that is similar in sentences and paragraphs. Also, this software will scan the paper in real-time and display the results on the users' displays.
How Do Plagiarism Checker Applications Work?
This program scans the content to discover matches for content similarity. They divide the information into phrases and use search engines to find each term. The program examines the text to identify similar fingerprints. However, if a match exists, the program will automatically mark the word or phrase as plagiarized material.
Top 6 Free Plagiarism Checker Tools
1. Grammarly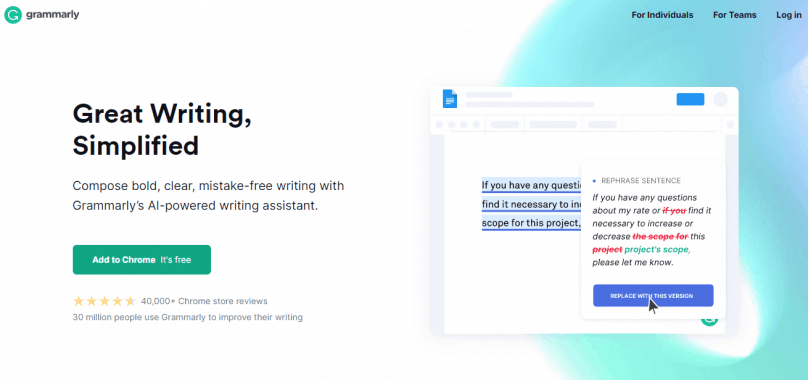 Grammarly is the best tool for providing complete writing criticism that includes plagiarism, grammatical mistakes, and word use. The basic version, which analyzes the material for grammar problems, is free.
This app provides more than simply plagiarism detection. The tool is a sophisticated writing feedback tool. It will check for grammar mistakes, and it also gives comments to enhance the text's tone, readability, and clarity. This tool is appropriate for students, academics, website proprietors, and content writing firms.
Grammarly is a low-cost internet program for detecting plagiarism and improving one's writing style and content. Also, you can download the Grammarly app or check the content online.
This tool is something that we honestly do recommend you to try out!
2. Plagiarismdetector.net 
Plagiarismdetector.net searches for duplicate content using a sophisticated algorithm. This software will analyze text using word selection, lexical frequencies, and even matching phrases. Plagiarismdetector.net will also scan your text for plagiarized content across millions of websites. It can read documents in the Txt, Doc, and Docx formats. Best for detecting original material of up to 1000 words online and for free.
The simplest version of the internet plagiarism program, which checks up to 1000 words at once, is free. The Pro edition has no word restrictions and no advertisements. The app's premium edition comes in three categories: Student, Institute, and Enterprise versions.
However, students, instructors, and writers will benefit from Plagiarismdetector.net. The program supports full data encryption, which is ideal for individuals who are worried about data security.
3. SmallSEOTools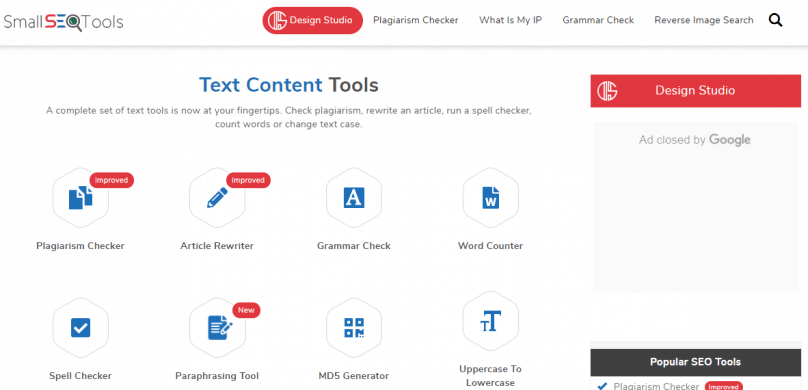 SmallSEOTools is an all-in-one application that allows you to execute a variety of activities to improve your website. The tools are geared for website proprietors. Also, what is significant is that you can copy and paste information, enter URLs, or upload files from your computer, Google Drive, or Dropbox. Best for free plagiarism detection, spell checking, rewriting articles for reusing material, word counts, and text case switching.
Tools for domain analysis, website tracking, backlink and keyword analysis, and other tasks are also available. For website owners, SmallSEOTools is the best solution. You can also use this online tool to check your work for plagiarism and other problems.
SmallSEOTools gives you the possibility to also check up to 1000 words for each search using this tool. However, the best part is that you don't have to pay anything to use any of these tools to improve your website content.
4. Dupli Checker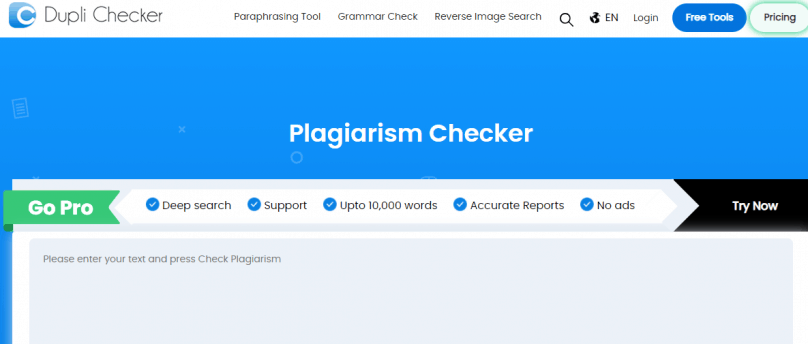 Dupli Checker is another free plagiarism checker that allows you to evaluate the same material. Owners of websites are the intended audience for the program. Also, you may preview the content by pasting the URL link or uploading a file from your local disk.
Further, we have to mention that several free Dupli utilities are available, such as spell checking, word count, change text case, combining words, grammar check, and many more.
Dupli Checker is also one of the best free online grammar and plagiarism checkers, and we had to include it in this list.
This plagiarism checker offers:
Paraphrasing tool,
spell check,
change text case,
MD5 generator,
picture to text.
And also, multiple other features available for website owners and digital companies.
Dupli Checker software enables website owners to optimize online content. The program provides essential plagiarism detection, which is ideal for website owners. However, students and scholars should search elsewhere for plagiarism detection.
5. Quetext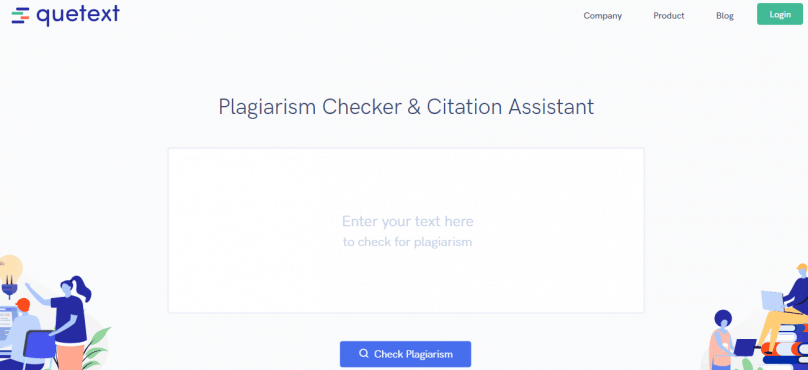 Quetext is one of the best free tools for scanning web pages, academic sources, and news sources for copied material. It is a sophisticated plagiarism detection program designed for students, professors, bloggers, and website owners. It examines and assesses the text, allowing users to determine the level of plagiarism.
Quetext is a low-cost plagiarism detector that is ideal for students and teachers. The web application supports the DeepSearch technique, which uses clever algorithms to do contextual analysis and word placement. In addition,  we have to mention that website owners may also use the program to check for copied material.
6. EduBirdie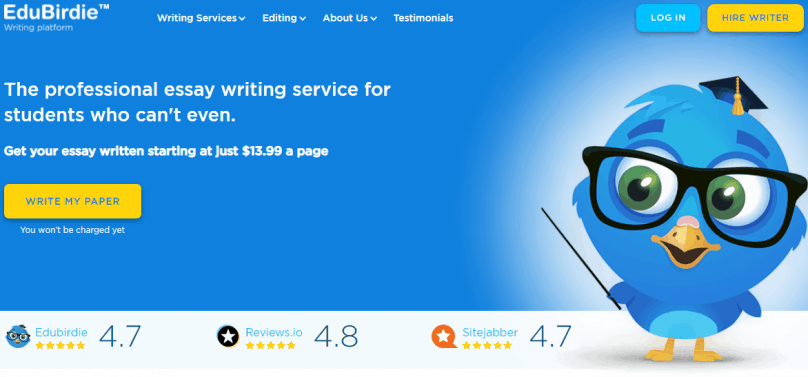 EduBirdie is a free online application that allows you to check for plagiarism in internet content. This program can be used to verify essays and website content. Also, copy and paste information or upload documents from your local disk. You can even hire editors to rewrite or edit your work for around $13.99 for each page.
EduBirdie is the best free online tool for evaluating academic and internet material for copied content. EduBirdie is a fantastic online application that allows you to free check your essay, resume, or website content. Either students and teachers can use this tool.
Conclusion
There are several sorts of plagiarism-checking software available online. The tools include a variety of capabilities that are useful for a variety of tasks. T.S. Eliot, the legendary poet, was cited as stating, "Good writers steal. Great authors swindle." In an ironic twist, so have Pablo Picasso and Oscar Wilde.
However, plagiarism is an age-old issue that still exists today. But, it is not unsolvable.
Thetre is a difference between inadvertent misquotes and deliberate thieves. So, it is essential to have a tool that can accurately report your material's similarities to other pages.
We entirely advise you to give these plagiarism checkers a chance, and we guarantee you that you won't regret it!