With its simplicity and intuitiveness, this Linux- based control panel delivers web hosting managed with maximum efficiency. Also, with this control panel, you can easily manage your website, server settings, domains, and email accounts.
Moreover, its friendly visual interface is suitable both for beginners and advanced users. cPanel is one of the world's most in-demand choices for a control panel.
This #article will provide you with the list of the best #cPanel web #hosting out there. Read on and pick your favorite.
However, there is quite a range of hosting providers available, choosing the best cPanel can be challenging. But there is nothing to worry about, we have decided to make it easier for you and help you out with the decision. Here is a list of the top 5 best cPanel hosting providers for your business.
Bluehost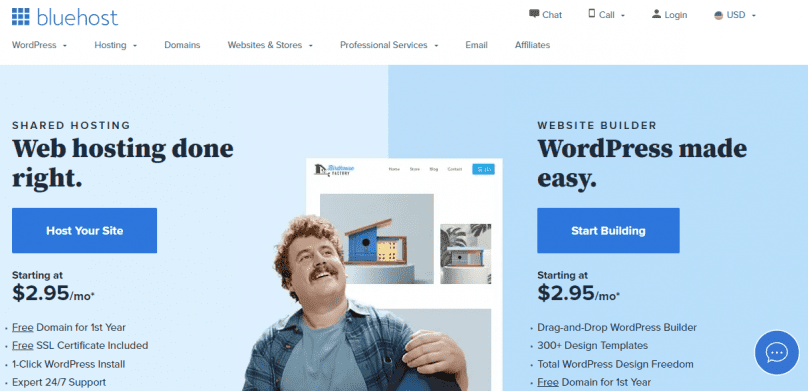 As one of the largest and top-rated cPanel hosting providers, Bluehost designed its system to be quite efficient yet straightforward. WordPress itself has also recommended Bluehost as the best WordPress hosting service since 2005.
With Bluehost, you can also choose up to six types of hosting: Shared, Shared WordPress, WooCommerce, VPS, Managed WordPress, and Dedicated. Some of the features that Bluehost plans include are:
Fully customizable websites
Reliable security with free SSL Certificate
Free backups
24/7 expert support
Free domain name for the first year
You may find unwanted optional add-ons at the checkout, so be sure to uncheck them before purchase. Also, you should be aware that the Basic plan contains a small amount of storage. Furthermore, when it comes to price, all Bluehost plans include a 30-day money-back guarantee.
Cheapest shared plan: 2,95 $/month for the first year and 7,99 $/month after.
HostGator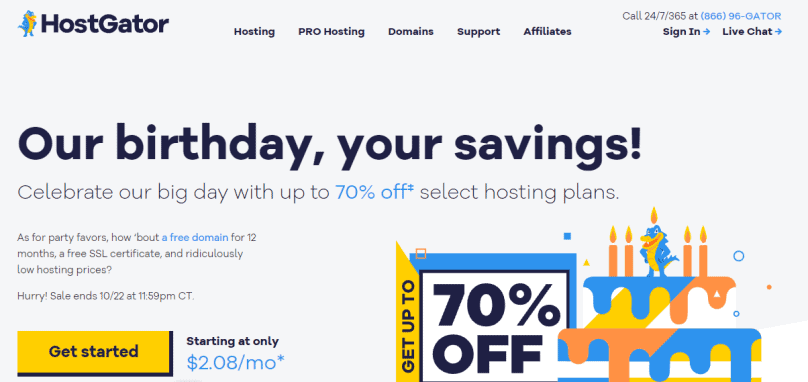 HostGator comes with a variety of support options and various hosting types. However, its cPanel based shared hosting, dedicated hosting, and reseller hosting plans make it a perfect choice for scaling companies.
One of the best HostGator features is a 99.99% uptime guarantee, which means that your site will be down less than an hour yearly. HostGator offers a website builder with a variety of templates to choose from. Other prominent features are:
Free domain transfer
Drag-and-drop website builder
Free site transport
Free SSL Certificate
Constant Contact feature for premium email marketing
HostGator has slightly priced planes than its competitors. Control panel and site design are a little dated but all-in-all still a powerful host provider.
Cheapest shared plan: 2,75 $/month for the first year, 8.95$/month after.
InMotion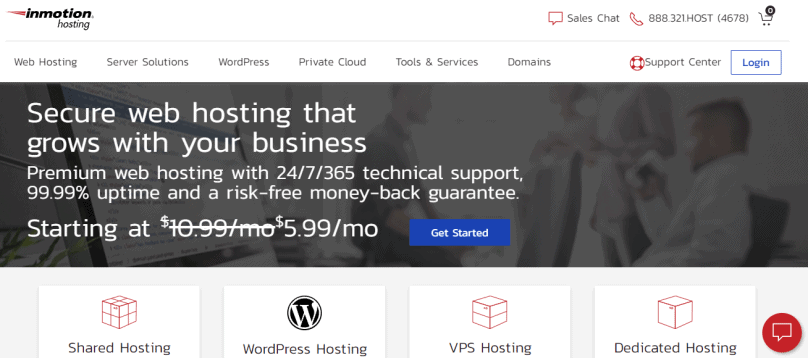 When it comes to VPS and sharing hosting, InMotion is at the top of the league. Thanks to its impressive features, disk space management, and customer support, InMotion is an optimal choice for those who want to build their site from scratch. Even for those who lack coding knowledge to do so.
Yet, another thing in which InMotion strives is that you can optimize cPanel for VPS hosting to ensure your resource usage is minimized and speed and performance boosted. Other notable features are:
SSD Storage
Unlimited bandwidth
Free SSL Certificate
Daily Backups
DDoS protection
InMotion doesn't provide Windows hosting and has 99,97 % uptime but still has the best sharing hosting and VPS optimized cPanel.
Cheapest shared plan: 2.49 $/ month for a three-year plan, 4.99 $/month yearly
GoDaddy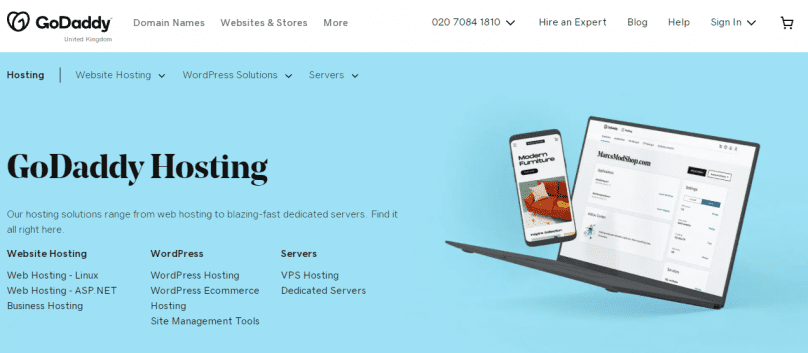 GoDaddy is an excellent choice for hosting websites, and it offers an array of impressive features. All options and hosting you can manage in one place. GoDaddy is a popular service because you can get various benefits like free backups and free domain even in the cheapest Economy plan. GoDaddy offers you:
Centralized management
Cross-platform access
Professionally pre-built templates
Free backups
Accessible business email for the first year
Although GoDaddy is quite a popular service worth mentioning, it has poor help and support options and high renewal prices.
Cheapest plan: 2,99 $/month for 3 years, 7.99 $/month after
A2 Hosting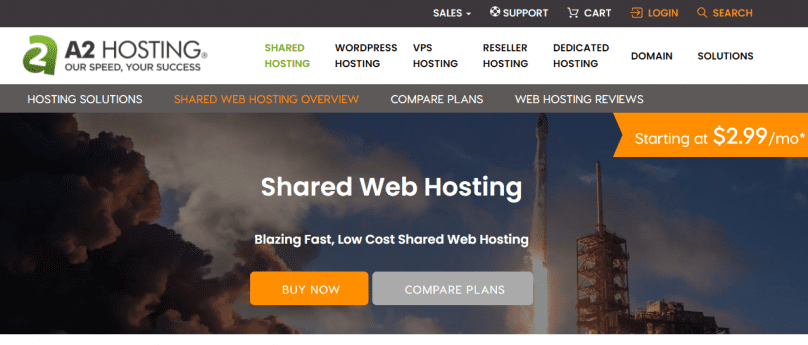 A2 Hosting is a fast and secure hosting provider with excellent customer service. Green "Eco-friendly" hosting and reliability make A2 Hosting a perfect choice for those who are looking for a cloud-based hosting solution.
cPanel is used in shared, dedicated, VPS, and reseller hosting and it also has a user-friendly and intuitive interface. Moreover, it combines cPanel with SwiftServers to boost your site's speed and power. Other features include:
Free site migration
Unlimited SSD storage
Manage email usage
Manage domains and databases
One of the cons of A2 Hosting is low uptime and clunky sign-up. Other than that, it still provides remarkable cloud-based hosting.
Cheapest plan: 2.99 $/month per 3 years, 8.99 $/month after
Conclusion
With the cPanel control panel, you can easily manage and run your website, domains, server settings from one place.
You can choose the
above-mentioned hosting providers
by what is the most suitable for your needs. If you still haven't decided which one is best for you, here is a quick hosting service recap:
Bluehost – all in all, best-hosting provider
HostGator – guaranteed best uptime
InMotion – optimizable VPS hosting
GoDaddy – impressive extra features even in the cheapest plan
A2 Hosting – best for Eco-friendly cloud hosting