Artificial intelligence (AI) is now being used by some of the world's most well-known companies, such as Netflix, Starbucks, Forbes, and Sephora, to improve marketing ROI and customer loyalty.
Marketing teams use AI-powered #software to strategize, refine #promotions, connect with consumers, and incorporate true #personalization.
Marketers all around the world are using vast amounts of data to improve their campaign-building process and efficacy. Thus, many of them are transitioning to artificial intelligence and deep learning-based technologies and systems. AI promises to make use of all the dark data that businesses have on hand as well as organized and unstructured data from the internet to gain insight into user habits, opportunistic content, and emotional causes that can lead to conversions.
With that said, here are our top 10 picks for AI marketing tools you should try right now!
1. MarketMuse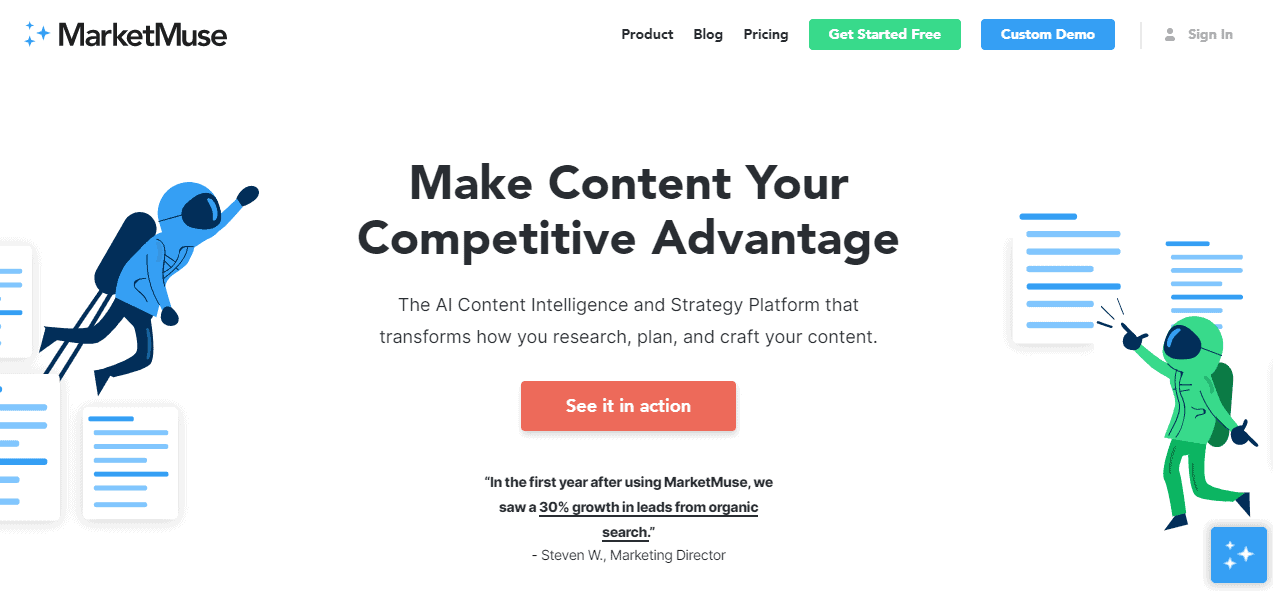 MarketMuse is a tool that lets content marketers save time on competition analysis, SEO, and content testing. This tool reads content using artificial intelligence to determine the importance of a website for your primary keyword. It then offers keyword insights as well as optimization tips, with the goal of improving search engine results ranking and attracting more organic traffic.
MarketMuse may also assist in the development of content. For example, if you give its AI marketing platform a topic, it will generate a full outline for a new post, complete with related sections and headings, which will save content creators a lot of time during the research process.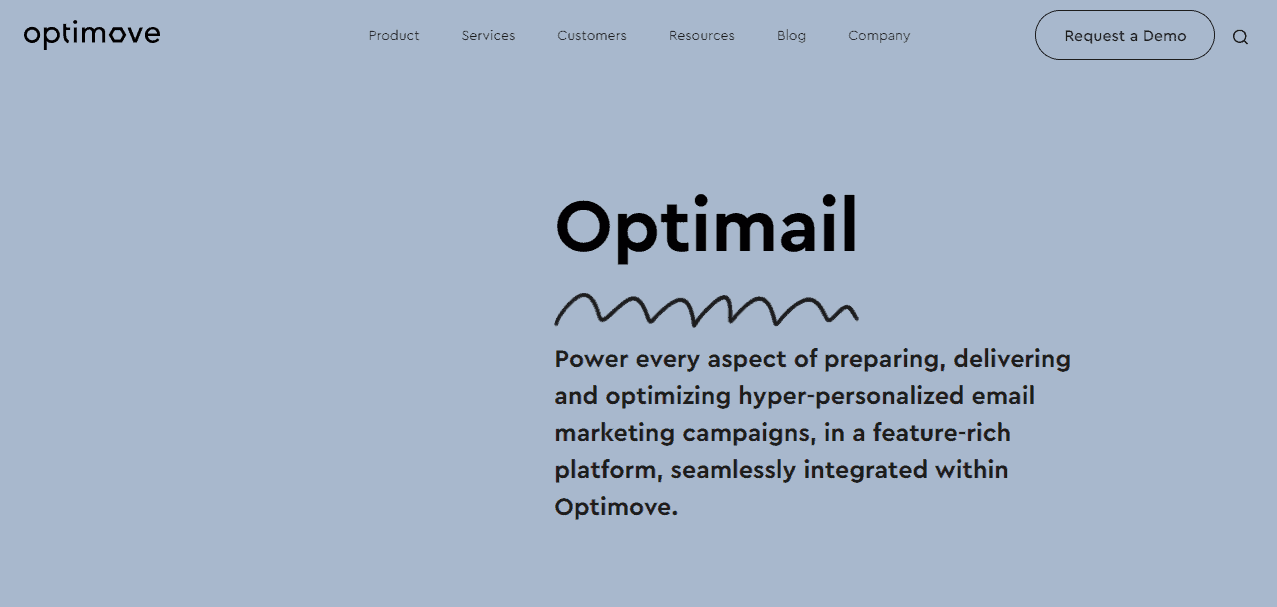 Optimove's native email personalization and distribution tool, Optimail, manages all facets of creating, distributing, and monitoring hyper-personalized email marketing campaigns.
Marketers use Optimail to create a rich email network that is specifically designed for customized consumer marketing.
A visual template editor, true cross-client overview, personalization tags, conditional template optimization, distribution confirmation and checking, multi-brand email management, customized real-time campaigns are just a few of Optimail's advanced features.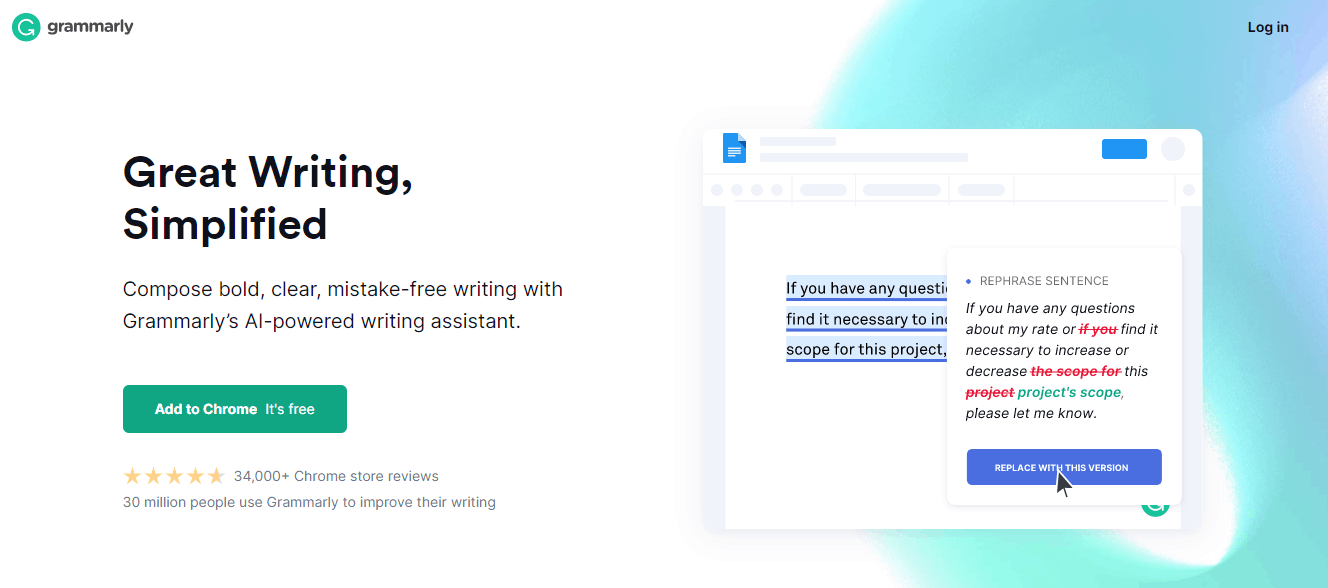 The AI-powered application from Grammarly helps people communicate more efficiently. Grammarly's advanced AI corrects your grammatical errors, improves the readability of your writing, and assists you in making the best impact on the reader.
Grammarly will even check the "sound" of your correspondence, recommend synonyms to make your text more concise and accurate, and check for plagiarism.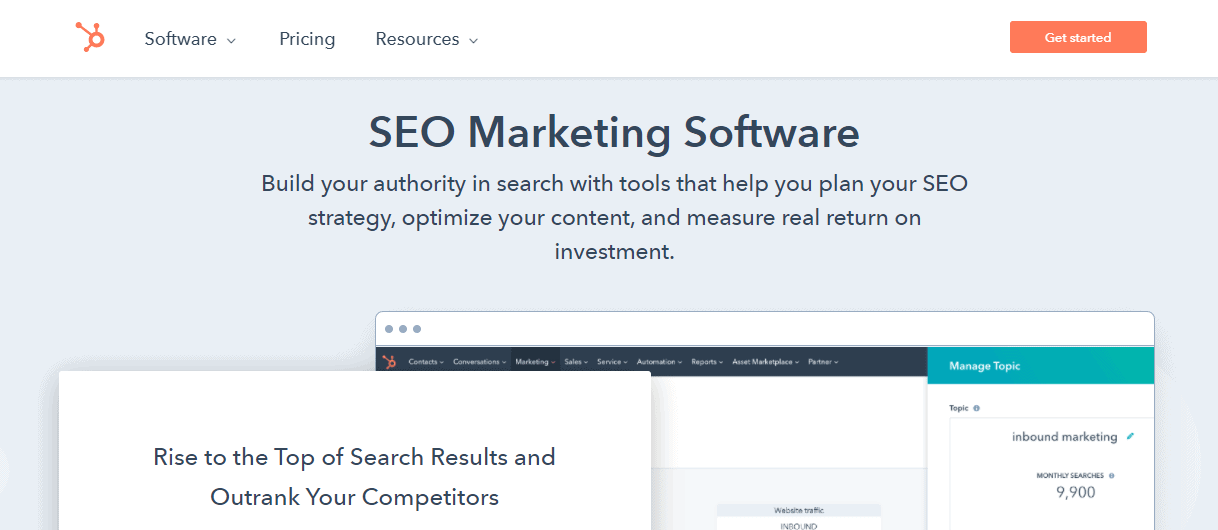 HubSpot's SEO tools determine how search engines interpret and categorize content using machine learning. These tools will help you outrank your rivals and boost your search engine rankings.
Features to expect:
Provides tips for topic clusters and associated subjects as well as assists you in discovering and ranking for common topics.
Integrates with other HubSpot marketing resources to assist you in developing a comprehensive content plan.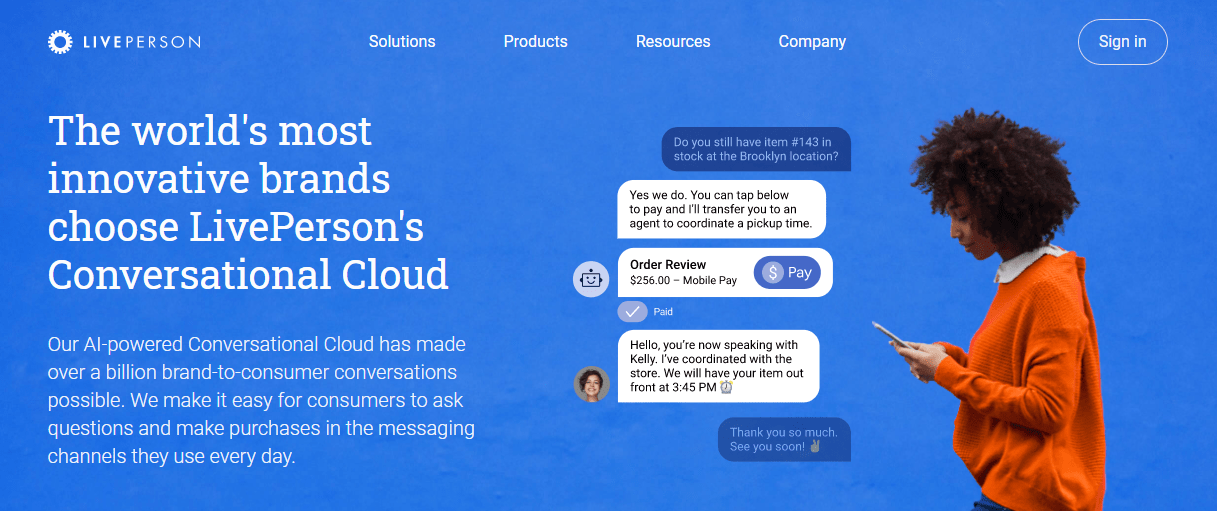 This is a forum for automatic communication and voice interaction that lets you navigate customer conversations through all of your marketing platforms. LivePerson's Conversational Cloud uses bots to help you meet, attract, and convert consumers via engaging conversations rather than static web pages.
You can even test it with their demo AI assistant.
Features to expect:
Facebook Messenger, Twitter, Amazon Alexa, Google Assistant, SMS, and other services are all supported.
By automating answers to popular questions, costs and response times are reduced.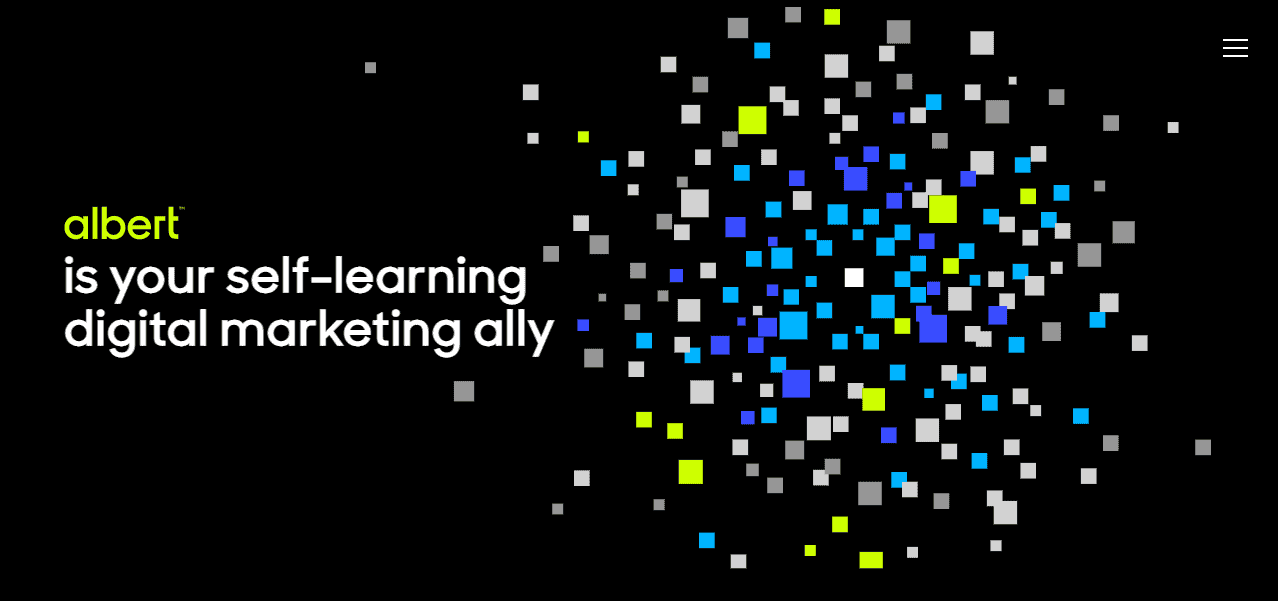 Albert is a self-learning app that creates marketing plans for your business automatically. It analyzes a large volume of data and uses it to execute tailored automated campaigns.
Albert uses data from its servers to assess the main features of a serious customer. The app then seeks out new customers who have those features, conducts trial campaigns with a select number of customers, refines the campaigns, and rolls them out on a wider scale.
Features to expect:
Allows you to tailor projects by breaking down vast volumes of info.
It integrates with the marketing technologies stack and can be used across media outlets, including email, content, paid media, and mobile.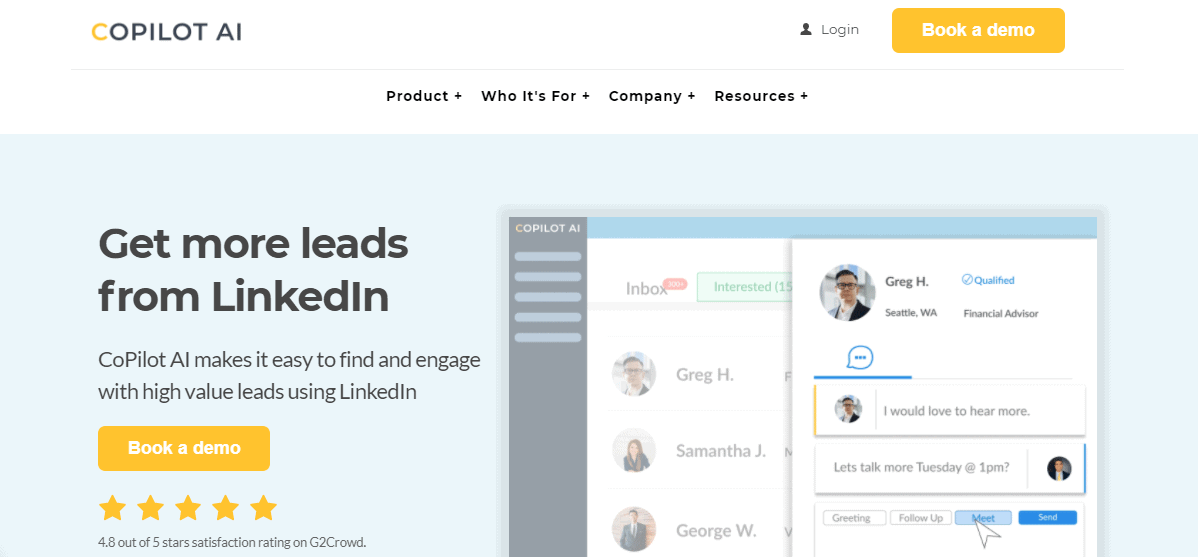 CoPilot AI creates high-quality tools for e-commerce entrepreneurs looking for a smooth fusion of Shopify or BigCommerce and Facebook Messenger. With CoPilot AI, you can communicate with consumers in real-time at every point of the funnel, 24 hours a day, 7 days a week.
Using Messenger, you can promote brands, restore shopping carts, and deliver alerts or reminders.
Features to expect:
Notify about abandoned carts, out-of-stock items, restocks, preorders, order status, and shipping.
Use a widget to display social proof on your page, schedule automated Facebook updates about recent sales, and do much more.
When it comes to pricing, a free seven-day trial is available; after that, plans start at $8-10 per month based on the applications you select.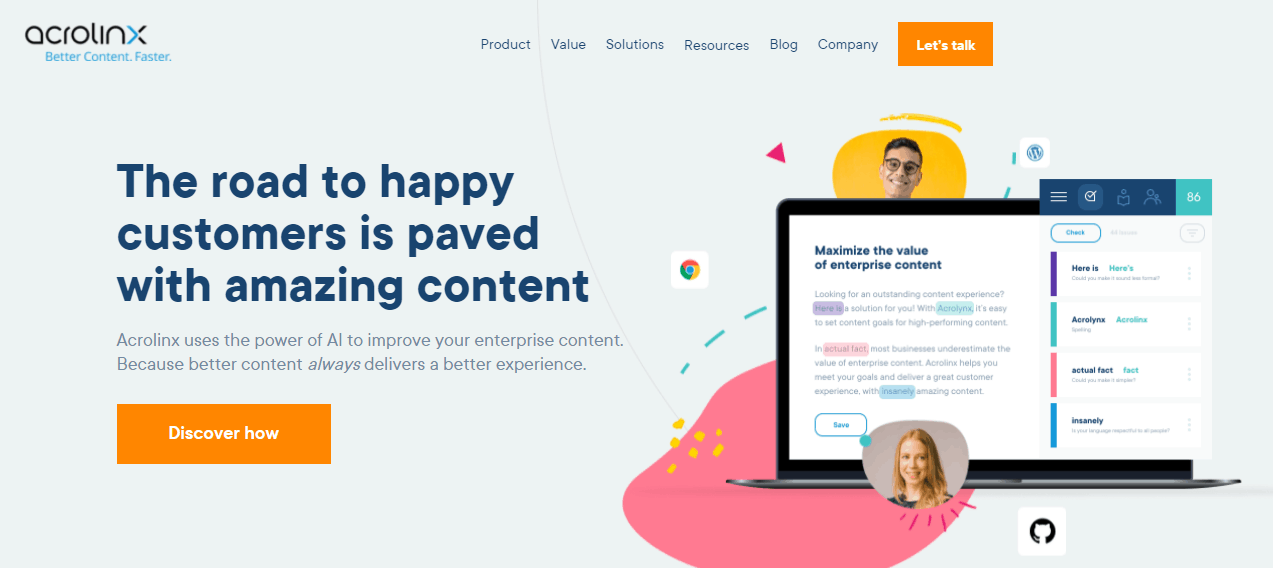 Acrolinx is a content management platform for businesses that uses artificial intelligence. It can read content with AI to improve it, write content, and analyze it according to rules specific to your clients' needs.
Its dashboard provides an overview of content quality and tracking of important metrics.
Acrolinx aligns the content with editorial standards and automates the editorial process to save time. This tool evaluates the content's output in order to boost reliability and content quality. As a result, you'll be able to create content that is both powerful and engaging.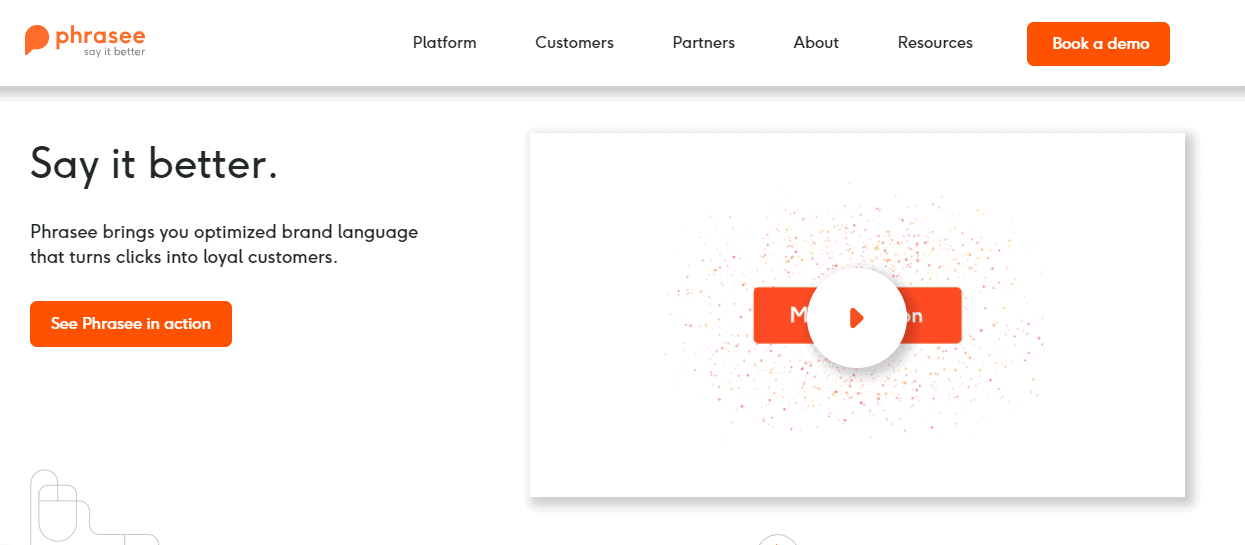 Phrasee is an artificial intelligence-based enterprise marketing solution that generates brand-compliant marketing vocabulary on a client-by-client basis.
It generates millions of natural-sounding copy variants that complement the brand voice using data-driven insights. It uses customized language templates for each client to ensure that the copy produced is relevant to them.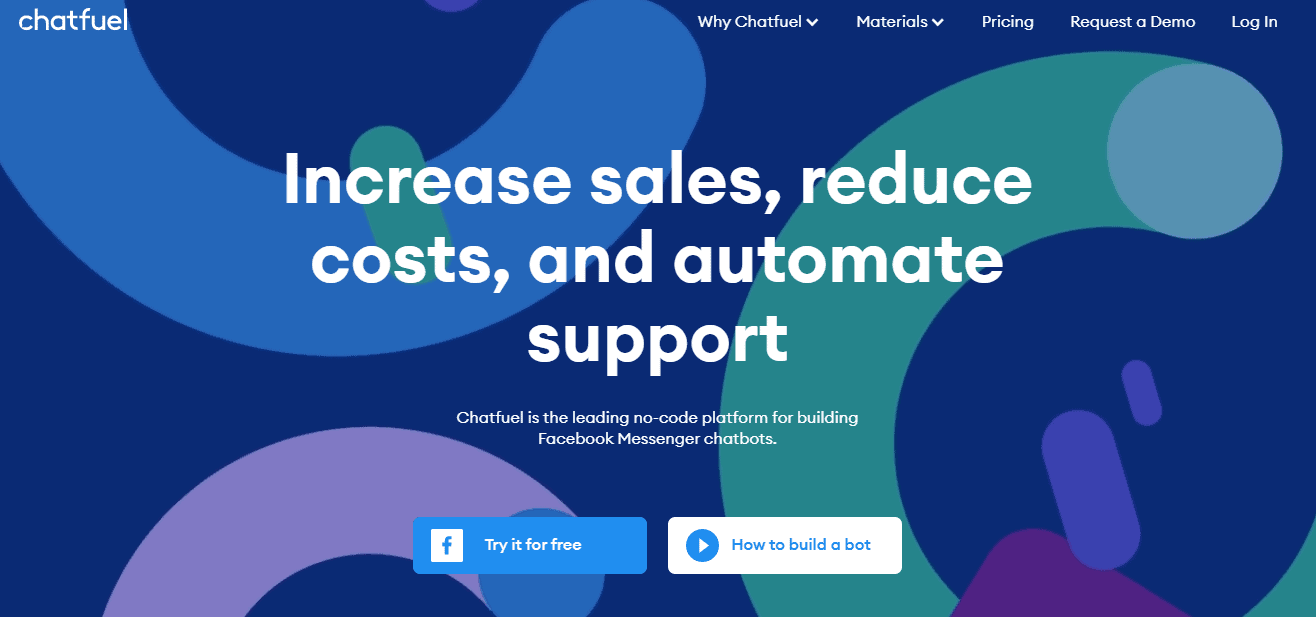 Chatfuel is yet another brilliant, simple-to-use tool for creating Facebook bots without coding. The website, which was established in 2015, provides various editing options for you to customize your chatbots and allows you to set up conversational rules in the dashboard.
The bot will use natural language processing (NLP) to understand and identify phrases and respond to users with pre-programmed responses.
A chatbot may be used as a customer service representative, event assistant, or personal avatar. When anyone connects with the chatbot, it attaches them to your account, allowing you to contact them in the future.
Conclusion
The artificial intelligence marketing tools we covered in this article are just a small part of what's available.
So, whatever marketing requirements you have, you should be certain that an artificial intelligence tool will be available to assist you in transforming your campaigns.