Because a resume is the most essential job search tool, you have to craft it carefully. Using various resume writing tools, you can create a visually appealing, straightforward, and professional resume for free or at a very low cost.
Are you looking for a #resume #builder to help you write a quality CV? Then read on, because in this #article we have listed some of the #best ones for you.
The first step in obtaining a new job is to create a friendly, brief, and precise resume. A potential employer will review your CV first and then decide whether or not to invite you for an interview. Here is a list of the 8 resume builders to use in 2022.
1. Resume Builder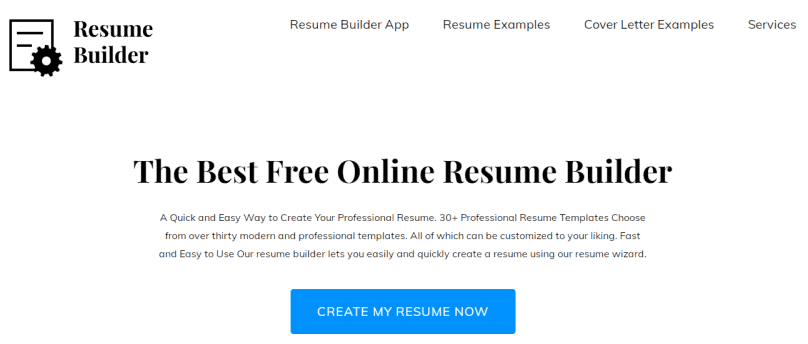 Resume Builder is known for step-by-step instructions for creating a resume. It also provides templates of pre-written, job-specific phrases compiled by experts for Resume Builder to help users find work.
The CV can be downloaded and printed, and the editing tools allow it to be adapted to specific needs. The created CV can be shared and advertised on social networks. Resume Builder is also available as an application for faster and easier resume creation.
2. VisualCV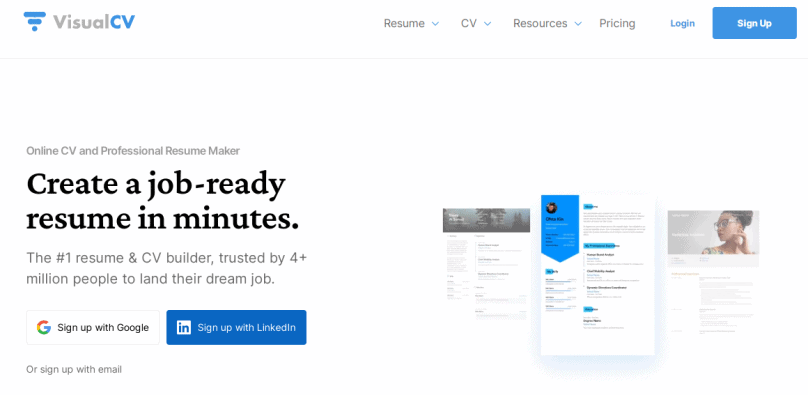 VisualCV is a program that lets you create a professional-looking web portfolio and resume. Unlike CV Maker, which only offers pre-made templates, VisualCV enables you to design personalized resumes in various formats.
Furthermore, this is especially useful if you want to tailor your resume to multiple distinct job openings. Each version can also be changed and improved, allowing you to keep track of your progress in updating and upgrading your resume. Also, you can save the finished product as a PDF file.
3. CV Maker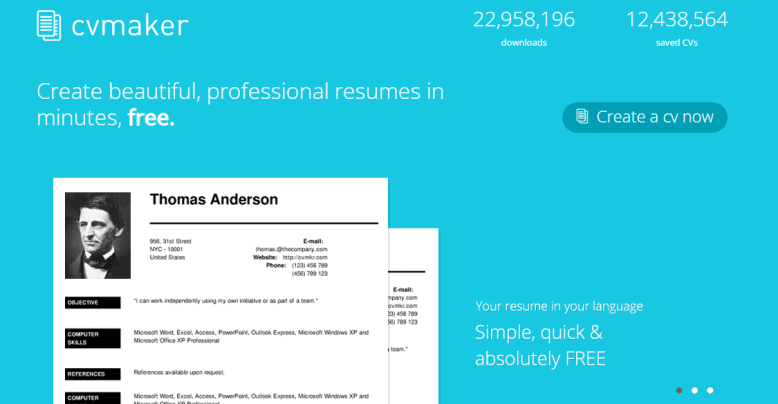 One of the most popular online resume writing tools is CV Maker. It allows you to create a resume in a variety of languages. CV Maker offers a wide range of templates for a variety of professions. You can arrange resume sections however you want without resorting to complex formatting.
Also, a vital fact is that you can download a completed CV in PDF, HTML, or TXT format, or it can be saved directly on the page and then shared with potential employers via a link. CV Maker also includes a beginner's guide to help you write a resume faster and more efficiently.
4. Resume.com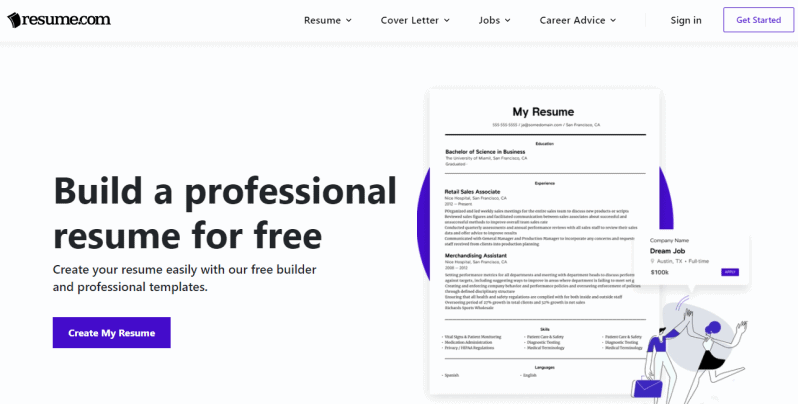 Resume.com is a free resume-building service. It's easy to use, and retrieving data from Facebook and LinkedIn is a handy feature. Many templates allow you to customize a CV for each job and even share it with others via links. If you're applying for various jobs, you can also make multiple copies of your resume.
Employers typically utilize an applicant tracking system to process resumes. When you apply for jobs, you're almost certainly required to attach a resume, which you must then meticulously edit. Their resumes are ATS-friendly, which means they're ready to run through an ATS correctly, so you won't have to re-upload the same information.
5. ResumeGenius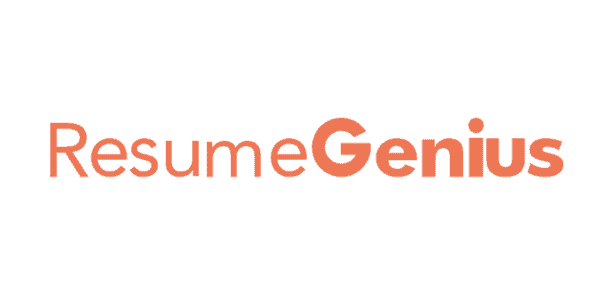 ResumeGenius makes it simple to write resumes for people who aren't exceptionally skilled at writing. Creating a resume using existing data in only a few clicks is possible.
ResumeGenius offers over 20 templates and over 50,000 phrases to assist non-native English speakers in creating an excellent resume. However, you may change their resume templates for practically any software version. And even download the completed resume in PDF, DOCX, or TXT format.
6. DoYouBuzz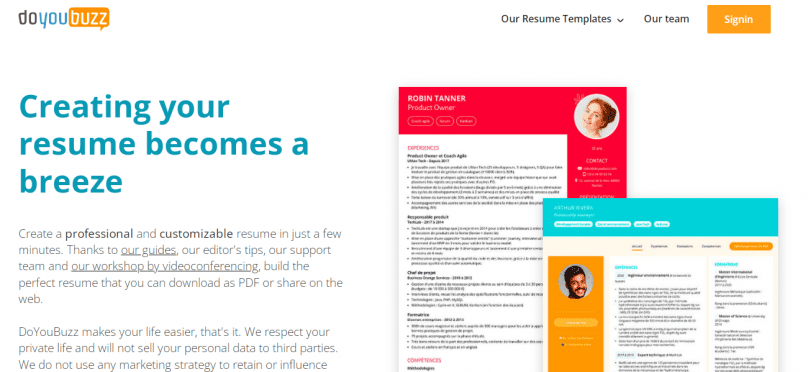 You may make resumes on the web or your phone with DoYouBuzz. DoYouBuzz differs from other tools in that it provides a feedback service.
It, like other tools, provides a variety of fill-in-the-blank templates, but it also allows you to add your content for a complete resume. Other users can look through your resume and offer suggestions on enhancing it. Furthermore, you can post the completed resume on social media sites and on Google.
7. Canva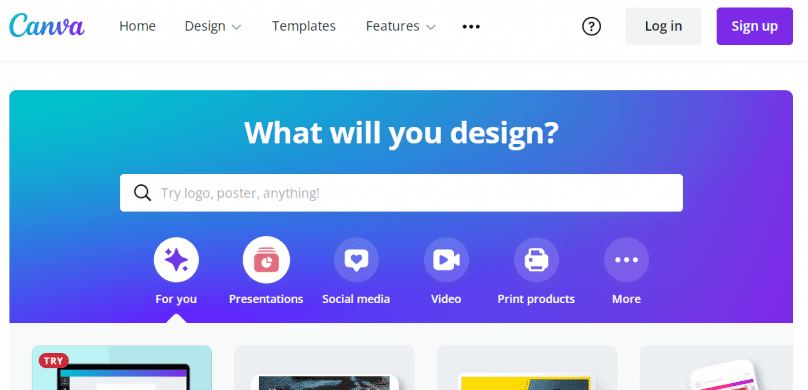 Canva offers a design that will meet your needs. It has a large selection of ready-to-use templates appropriate for every career or position. Canva also allows you to upload your image using drag-and-drop functionality. If necessary, it has a photo cropping feature.
Add charts and graphics to your CV to highlight your skills and make it more visually appealing. It's ready to print and comes in JPEG, PDF, or PNG format.
8. Visme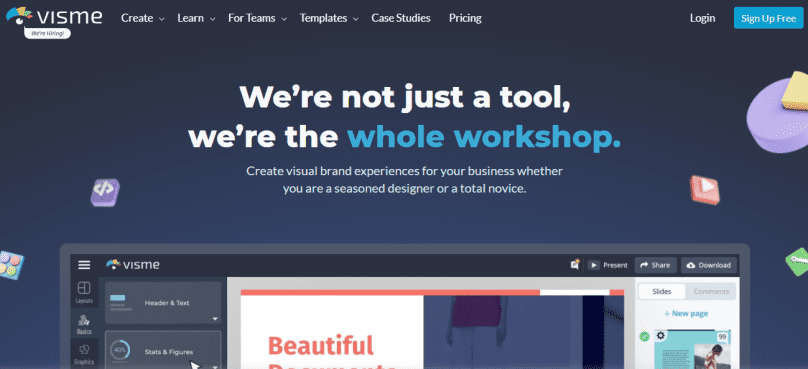 Visme introduces presentations and infographics to assist users in generating material that is interesting and appealing. It provides many photos, fonts, perspectives, patterns, and backdrops to choose from while creating resumes.
Visme is also available offline and can help users in various industries, including marketing and education. He uses simulations, data visualization, visualizations, and charts to make an appealing resume. The first five projects are free, after which the monthly price plan begins at $14.
Conclusion
The primary goal of a resume is to attract the attention of a potential employer. With these resume tools, you can do precisely that.
To make a more substantial impact on recruiters, provide graphic representations of your skills on your CV.
Visual representation transforms your CV into a remarkable expression of your uniqueness. It not only indicates your professionalism, but it also gives you an advantage.