Content curation is an essential part of the content publishing process. It is a form of collecting material from other resources related to your content and audience. It is highly beneficial to both you and your audience because you create a collection of content that they are interested in and organize it in one location.
However, this is not as simple as it appears. You can use the content curation process to connect with real content creators and serve as an easily accessible channel for their content.
Take a look at this article, we have listed the #top 6 #content #curation tools for 2022.
They are rules that should be satisfied to have well-curated content. Remember that the curated content should be related to your idea and your original content. It should be helpful for your audience and attractive for your new visitors.
Fortunately, content curation tools can assist you in this process while saving you time. There are various tools based on how they operate. Here, we will mention some of the best content curation tools at the moment.
1. Pocket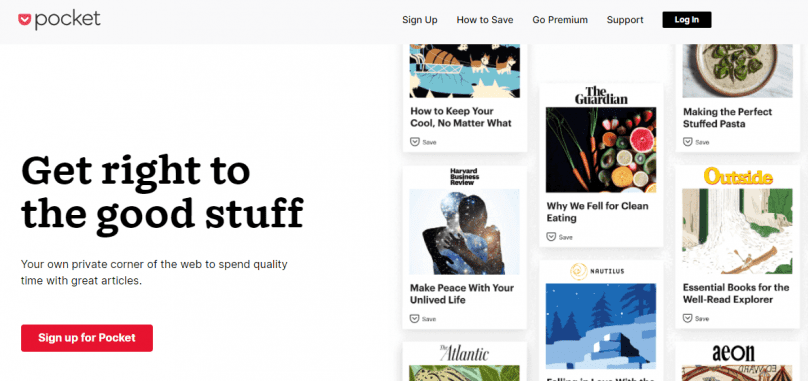 Pocket is an excellent way of collecting content. It helps you organize things you want to read but do not have time yet. It is well organized and puts your saved links into well-tailored pockets with the hope you will return someday.
It's a significant improvement over the old-fashioned method of filling your inbox with emails full of interesting stories or long lists of bookmark links. Pocket works across the internet and is compatible with other plugins and apps.
Pocket works offline, on your browser as a web app, and latterly in your pocket as a mobile app. It has a free and premium version.
2. Pinterest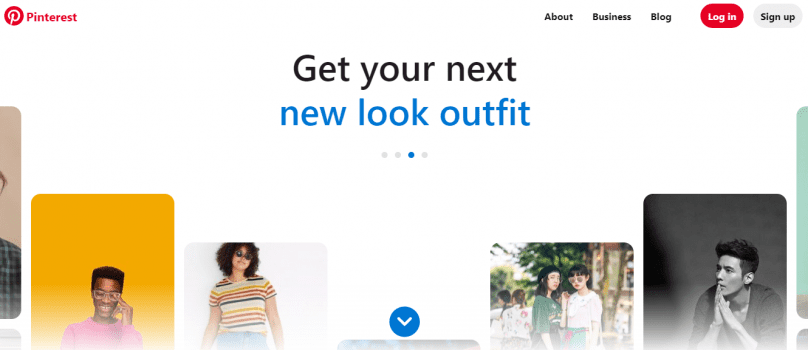 Pinterest is one of the most visited social platforms and a successful content curation tool. Besides posting original content, users can collect other people's content and save it for later. It is an excellent way of preserving content, while it keeps it attractive longer and not covered with the new content fast.
Pinterest lets you create categories with pins on posts and your boards, accessible to others. Pinterest is full of amazing content curation methods that will expand your network and strengthen your connection with your audience. The best part is that it's completely free!
3. Scoop.it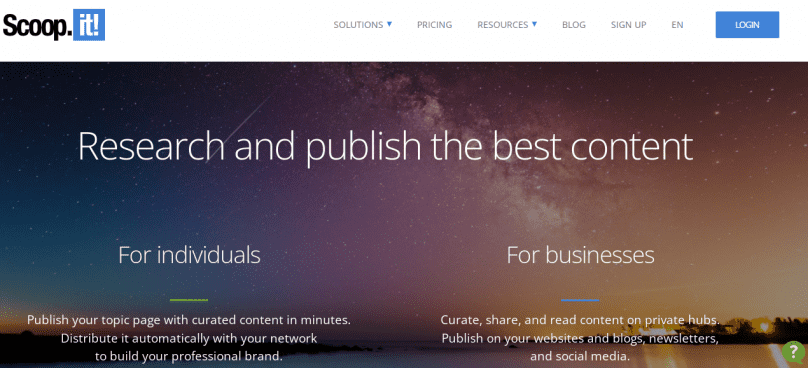 Scoop.it is a content curation tool that lets you research and publish what you want on your site. It has two programs for individuals and businesses. With the help of Artificial intelligence, you can research content and save it into your private hubs.
There, you can read, edit and adjust content to your website, and then you can publish it. With this, you have stronger control over resources and better credibility. Scoop.it allows you to quickly share new content via your website, social media accounts, emails, or other network options.
As a result, its excellent integration expands and strengthens your network. It has more pricing options based on the list of features.
4. Feedly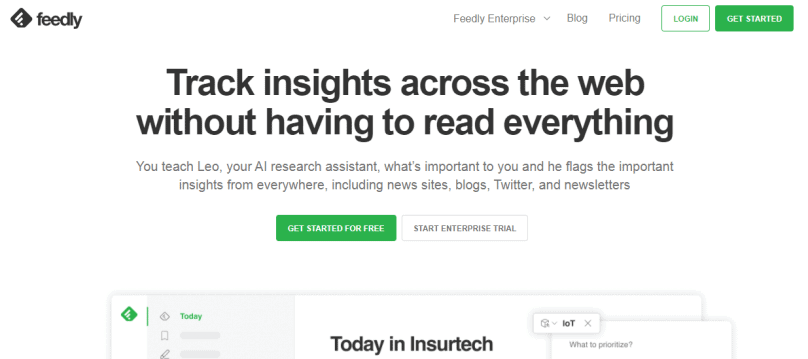 Feedly is a content curation tool similar to the traditional RSS readers. It helps you with the collection of your favorite websites. You can subscribe to a specific website and create different news lists and categories.
You can also create categories based on exact keywords or hashtags and receive new content as soon as it is published on the original location. Feedly lets you research different topics and connect with your colleagues around shared boards.
There you can discuss and share your links and understandings. This tool is available as a web and mobile app. It offers a free version for casual readers and three paid versions with more advanced curation features.
5. Content Studio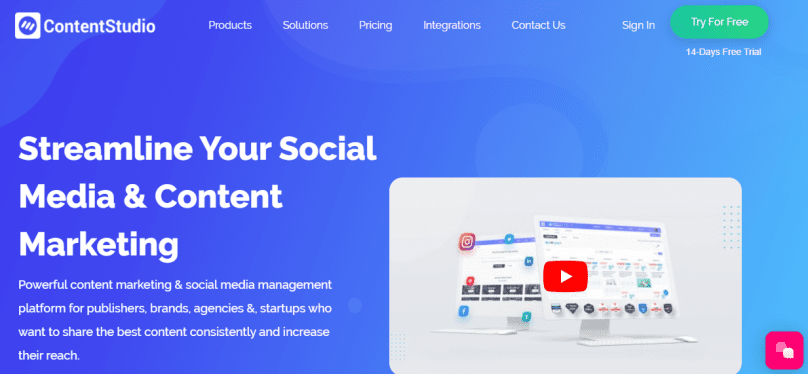 Content Studio is another versatile content tool. Many people use this tool, but its main features are adjustable to social media management and content marketing companies.
It helps in discovering and researching new content by controlling it with advanced tools and desired filters. You can refine your search based on its social media reach and social shares, as well as your interests and brand.
Then, you can share it on your blog and website with personal changes. Content Studio is integrated with various marketing and social media platforms, enhancing its functionality. This tool is used to improve collaboration and productivity in creative teams.
6. Curata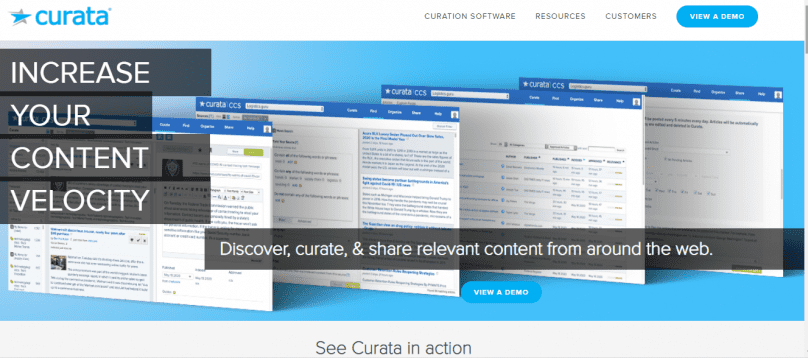 Curata is more than just a content curation tool. Even though it is available to everyone, Curata is mainly used by advanced users or marketing teams.
It uses machine learning methods to find the best content based on your preferences, employing various filters, sources, and hashtags. It checks the web and social media platforms, ignoring duplicates or outdated content. Then, it allows your team to edit and incorporate their content.
Curata requires only one click to share new content across your networks and channels once it is complete. The pricing list is not available before request.
Conclusion
These content curation tools are helpful for someone who needs fresh material without creating original content. They belong to different categories of tools.
Please go through our list and find yourself the best content curation tool.
It depends on your needs, which one will respond to your requests.