When it comes to hosting companies, everybody has probably heard about the most famous ones. Some of them are Bluehost, DreamHost, and others. However, in the following article, you will learn about some of the less popular great hosting companies. They are beneficial and deserve a spot on our list. So, let's list the top six unknown hosting companies out there!
There are #hosting #companies out there that are not that famous, but we guarantee you they will take your breath away once you try them!
1. 34SP.com

34SP.com is a hosting service that provides its service in The United Kingdom. It offers a couple of plans, such as a Website Builder plan, a Universal Hosting plan that is customizable. But also, you can find a Reseller Hosting plan and a WordPress Hosting plan.
Their prices are acceptable and relatively low. They vary from £2.95 to £34.95. Also, they offer to their users a Professional Hosting plan suitable for medium-sized eCommerce companies. 34SP.com uses its custom control panel to manage all your domains and subdomains. You will be able to get a free trial that lasts for 30 days, so you can see if this service suits your needs.
2. LCN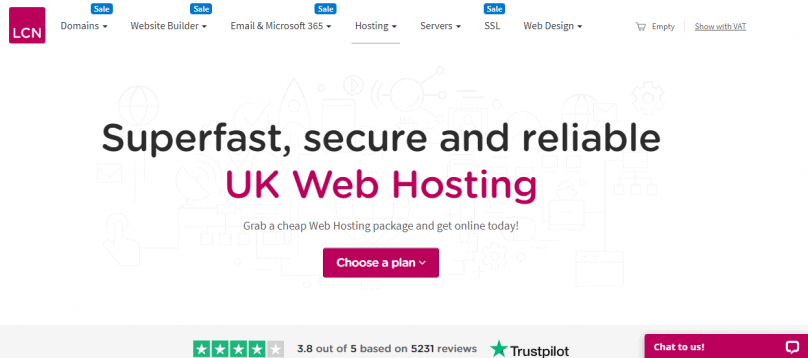 LCN is a Britain-based hosting service located in Stevenage. They provide several web hosting solutions, such as cloud server solutions, domain name registration services, web design, and WP hosting.
Some of the features they offer are SSD storage, unlimited bandwidth, PHP and Perl support, Firewall protection, and more. Their cloud hosting packages can be upgraded and customized if you require that. And it is essential to mention that with the LCN service, you get an excellent backup service, too.
3. Hostimul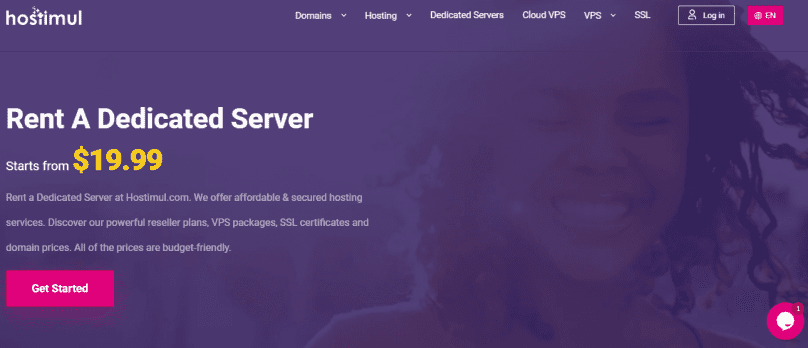 Hostimul is a hosting service suitable for any size business, with VPS, shared hosting, domain registration, and server services. Their services are available to clients from all around the world. Their features offer you daily automatic backups, a free SSL certificate, disk space that goes from 5GB to unlimited, and more.
However, they have several plans you can choose from, depending on your needs. All of those plans also come with DDoS protection, anti-spam filtering, as well as daily virus scans. That way, you are protected from different forms of attacks, for example, phishing, viruses, and malware.
Their prices are affordable, and they vary from $4.99 to $19.99, depending on which plan you decide to use. Also, they offer you a monthly billing cycle. But before you decide which plan to use, you get a free trial you can use for a month. Isn't that great?
4. YourLastHost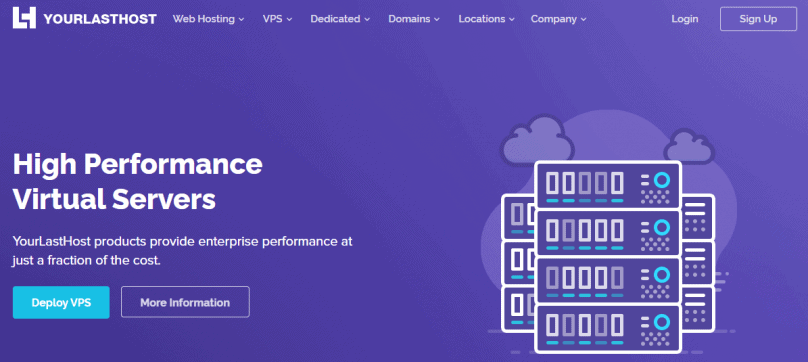 This company has a worldwide presence, and the location of its data centers is in the U.S. It provides Windows and Linux shared hosting. YourLastHost has different packages you can purchase, allowing you to upgrade to up to 50GB of SSD storage.
You get the latest easy-to-use control panels that come with the integrated one-click installer. They don't provide you with a free domain, but you get more SSD storage. With this service, you don't get a free trial period, but if you give up on using it – you get your money back.
The services are charged from $1.99 to $79.95. However, the company is undoubtedly among the best ones to use because of its remarkable features and benefits.
5. Fast Web Host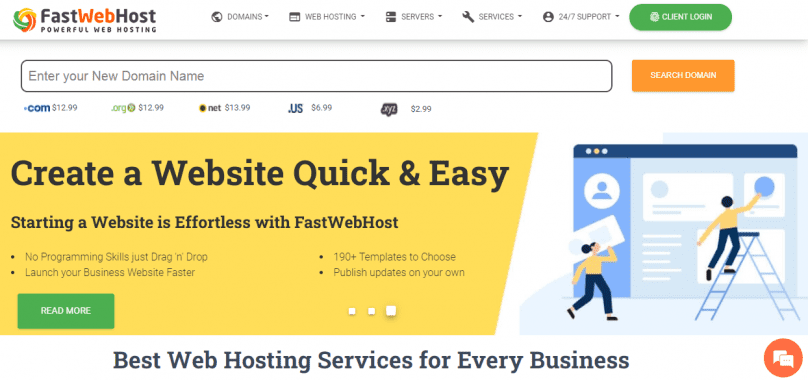 Fast Web Host is a great option to use if your traffic comes from many different countries. Also, they use a lot of data center locations, so you get a great speed anywhere you are. Their prices go from $2.50 to $7.50. It is pretty cheap, so it is an excellent option if you want to save some money.
However, some premium services you can get are Shared Hosting, WP Hosting, VPS Hosting, and Dedicated Servers. It also provides you with a free website builder, and in case you don't like the service, you get your money back within 30 days.
Conclusion
When looking for the perfect hosting service provider, you need to consider many factors, such as the price, features, functionality, and more.
Besides those more popular and more expensive ones, there are other hosting services worth considering.
You will save some money and get a good service, so why not? If you need any additional information, check their official websites and explore all the benefits you get. Good luck!