Manually managing links on your website is an overwhelming and long process. Some websites have thousands and thousands of internal and external links. Making sure that every one of them is working correctly can be done by using different link management plugins. Here is a list of the 5 plugins for link management in WordPress.
Discover the top 5 #plugins for link management in #WordPress
1. WP Links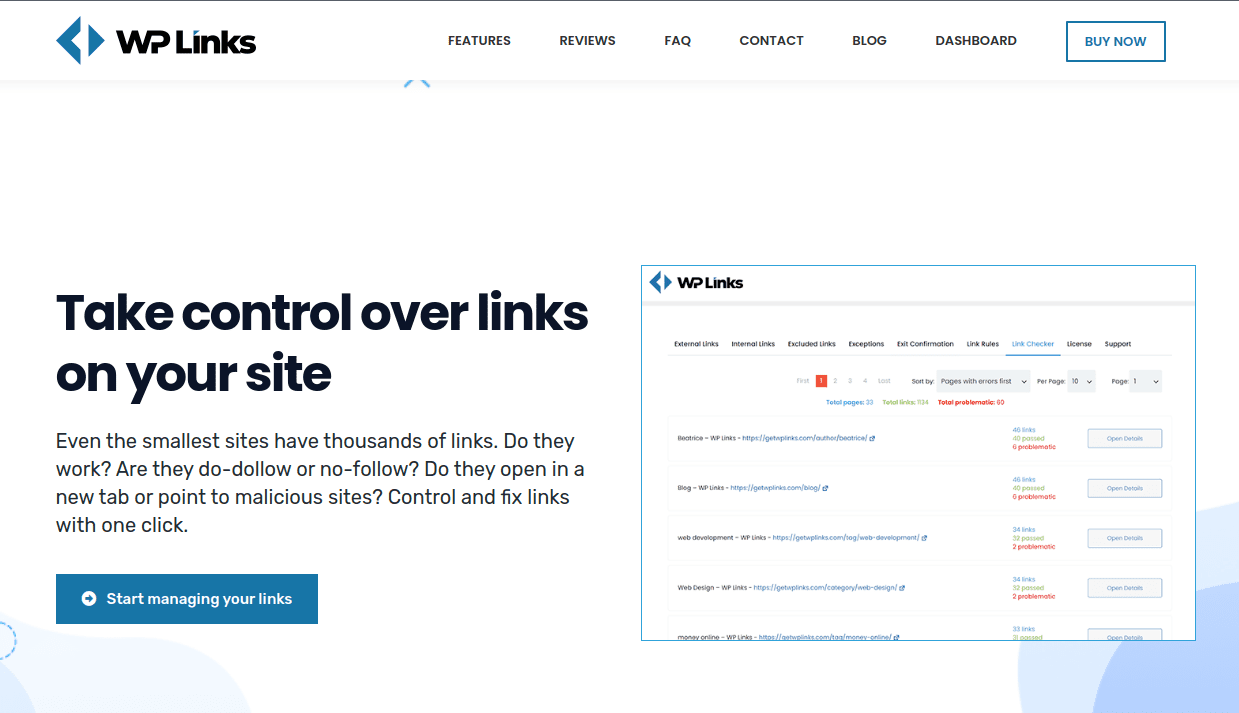 WP Links is a link managing plugin that offers a lot of features and one of them is that it helps improve SEO. It can control the target and rel properties. The number of links on your website is irrelevant. Setting the REL and TARGET correctly can be challenging at times. You can easily do that with WP Links. They'll be determined using a variety of connection properties. You will be able to maximize the benefits of your links to get the best degree of SEO.
The Link Scanner is one of this plugin's best features. It's nearly impossible to manually review every link on a website, especially if it was built a few years ago. Search for broken links using the link scanner tool. It allows you to check for both internal and external.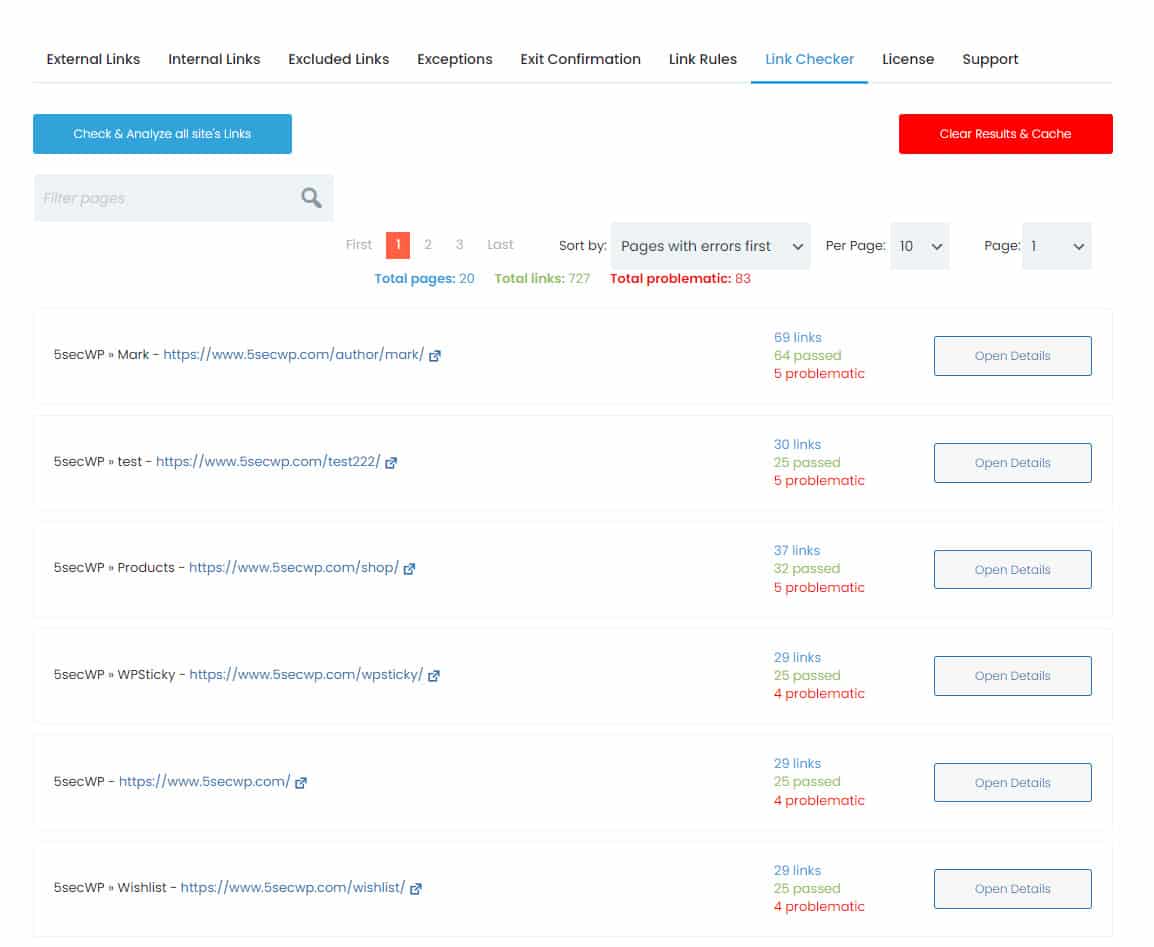 You can use Link Scanner to examine the link's destination or see if the REL tag is correct. It's crucial to inform visitors of the destination of any external links they may click on your website. When a visitor is about to leave your website, you may display a warning using the Exit Confirmation setting. The beautiful thing about this feature is that just the links you select can have it enabled. Once you have paid for this plugin, you are free to completely rebrand.
You may give the plugin a new name and make it uniquely yours with the agency license without changing a line of code. This makes you look more professional and also lets you charge more to your customers.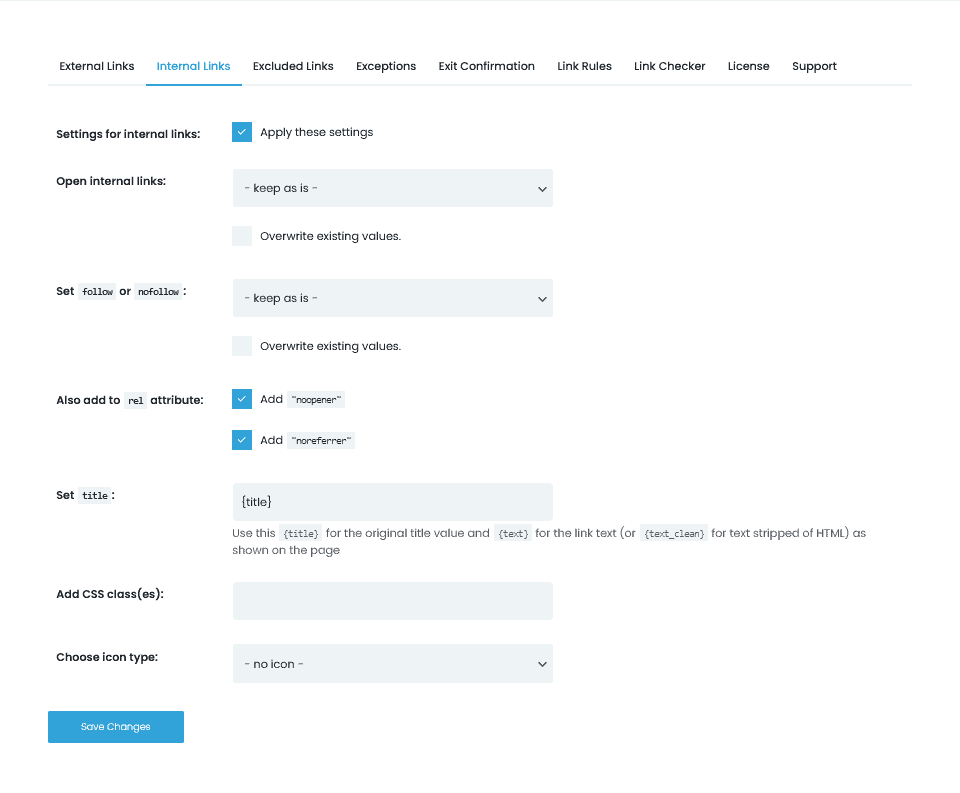 One unified dashboard has all the settings you would need to control the links on your website. All of your purchases, licenses, brands, and websites will be gathered on the Dashboard. It helps you manage multiple sites more quickly and ensures that no one makes unauthorized use of your licenses. The ability to open all outgoing links in a new window is another fantastic feature provided by this plugin.
2. Link Whisper Free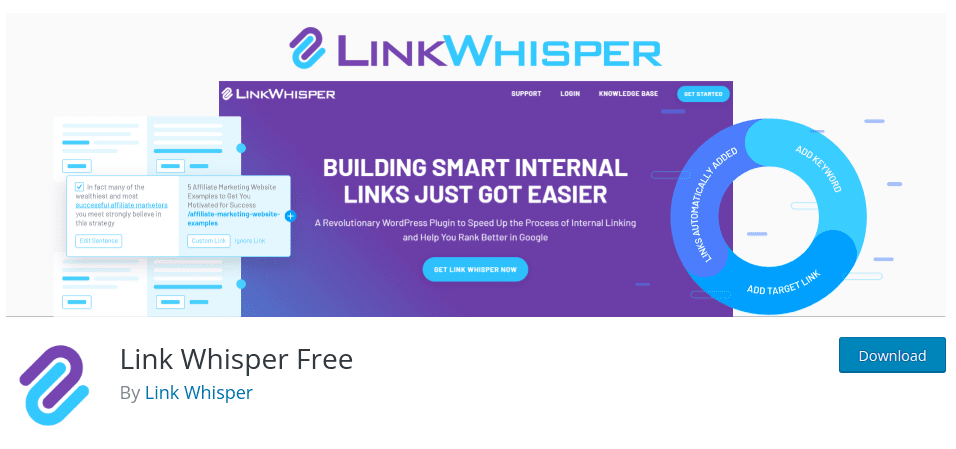 Quietly and quickly, the Link Whisper plugin locates recommendations for contextual internal links. These tips can both make it easier for your viewers to find content on your website and, thanks to an improved link structure, help Google rank your website higher. Internal links are significant, as recognized by Google, Moz, Search Engine Land, and even Bing.
With the aid of Link Whisper, you can find the most pertinent connections. It transforms external linking into a chance for you to outperform your rivals with a more optimized website.
3. Link Library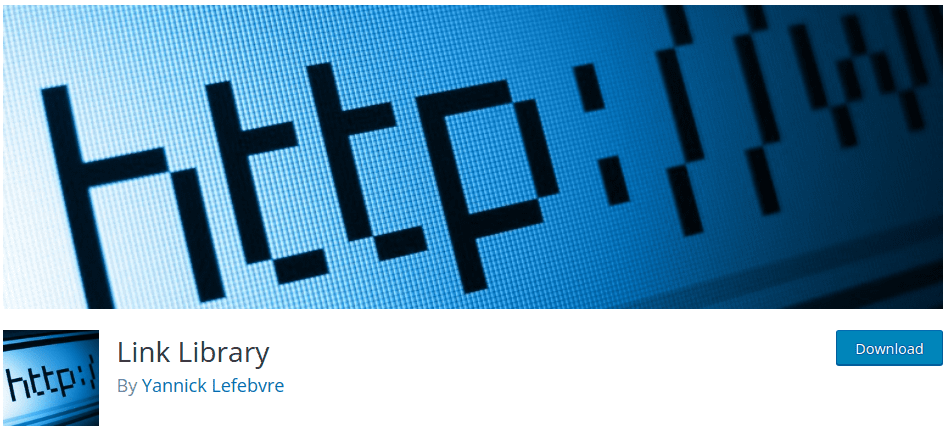 Link Library is another link managing WordPress plugin. A page listing all of the link categories you've set in the Links section of the WordPress administration can be created on your website with this plugin. You can decide whether or not to show a particular subset of categories. One category can only be displayed at a time in one of the modes that the Link Library supports. Using the user's input, obtain queries to load further categories.
It can show a search box and use queries to find results. Additionally, it can present a form for user contributions so that the site administrator can review them before adding the new content.
4. Simple Link Directory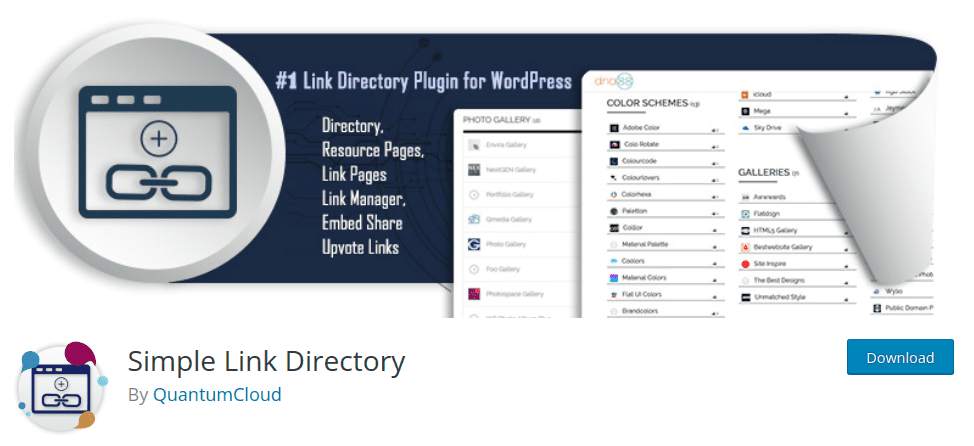 Simple Link Directory is a distinctive and sophisticated WordPress directory plugin. In a matter of minutes, you can create a link, resources page, or link page for your WordPress website that is both creative and elegant. For the modern web, it is the best WordPress directory plugin. suitable for medium-sized to small-sized directories. suitable for any theme.
With the Pro edition of Simple Link Directory, you may start earning money or use the link exchange addon to create backlinks entirely automatically. Single-page business directories can be easily created with this plugin.
5. Broken Link Checker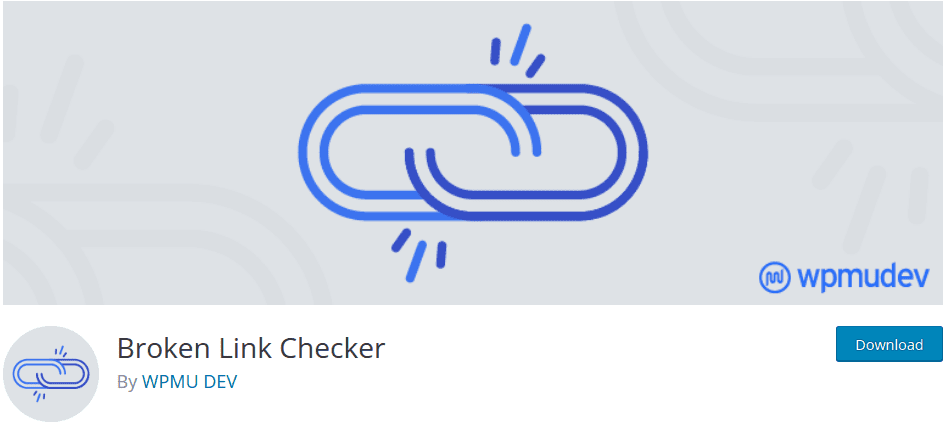 Another excellent plugin that can assist you in managing links on your WordPress website is Broken Link Checker. Find broken or inaccurate links in posts by using this plugin. Additionally, it can assist you in locating any links on your website's pages, a mix of different, and custom fields. Additionally, it looks for missing photos and notifies you when it does so. You link pages to one another both within and externally as your blog expands.
If your website contains many broken links, this plugin can be of tremendous assistance.
Conclusion
While all of the plugins mentioned in this article have amazing features, WP Links stands up the most among the others. It has all of the features you would need to successfully manage links on your website.