Every one of us has, at some point in their lives left a shopping cart on the side while doing our shopping. Maybe the lines for the register were too big or maybe you received an emergency call. Whatever the case, the reaction was to simply leave it and go about your business.
It might have crossed your mind that you shouldn't do that – the employees will have to sort everything out of the cart, move the cart itself, etc.
With #OnlineShopping, there are no reservations and therefore there is a stronger chance that a potential #customer will abandon their #cart.
Studies have shown that up to 70% of those that don't follow through with their purchase abandon their cart at the finalization step when their cart is already full. There are numerous reasons why this is the case.
For example, if the shipping costs aren't properly displayed some customers will fill up the cart just to see what the delivery costs will be, or even if the articles can be shipped to their address. In other cases, some will get to the final step just to realize their preferred payment method isn't viable.
We can go on and on, but all of us probably already know these reasons.
Taking everything into account, you may find yourself in a situation where the traffic flow to your site is good, but you just don't see it in the revenue. The solution in these cases is not generating more visits, but instead turning those visitors into customers, getting that 70% to more manageable numbers.
How to minimize abandoned carts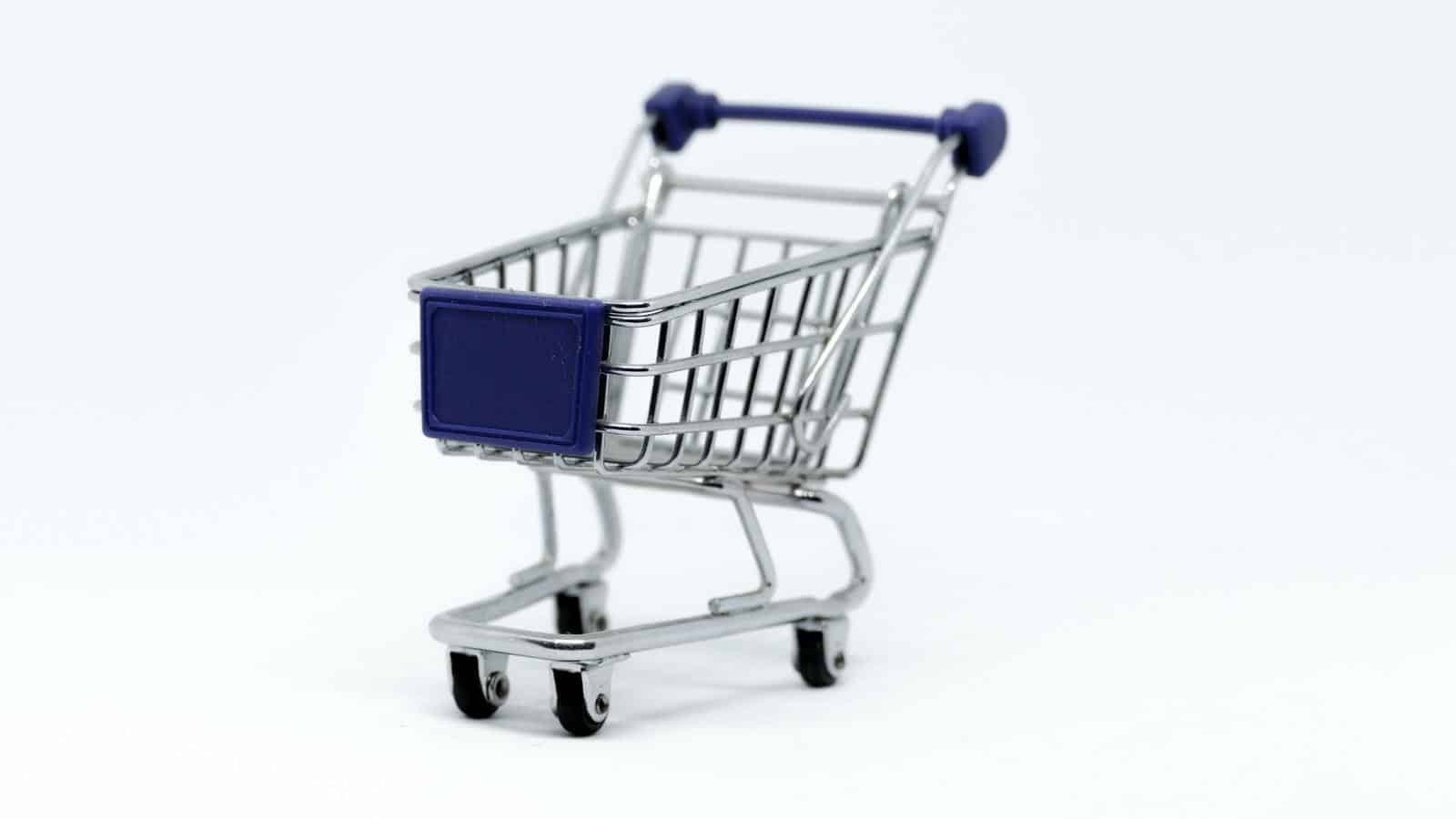 It's obvious that abandoned carts represent a tangible issue when it comes to online shopping, but what can be done about it? Well, there is a process you can look to that will generally work – track the carts; identify abandoned carts; follow up with a reminder, such as abandoned cart emails.
It seems pretty straightforward, but things often do. There are methods you can use to go through all the aforementioned steps manually, but why would you ever do that. Instead, just like with most things regarding site management, someone already thought of it and made a plugin for it.
Going on the assumption that you're running your site through WordPress and that you're using WooCommerce (both most commonly used options for their purpose, respectively) we'll go through some plugins that will help in turning those abandoned carts into purchases in a flash.
So without any particular order, let's begin!
Abandoned Cart Lite for WooCommerce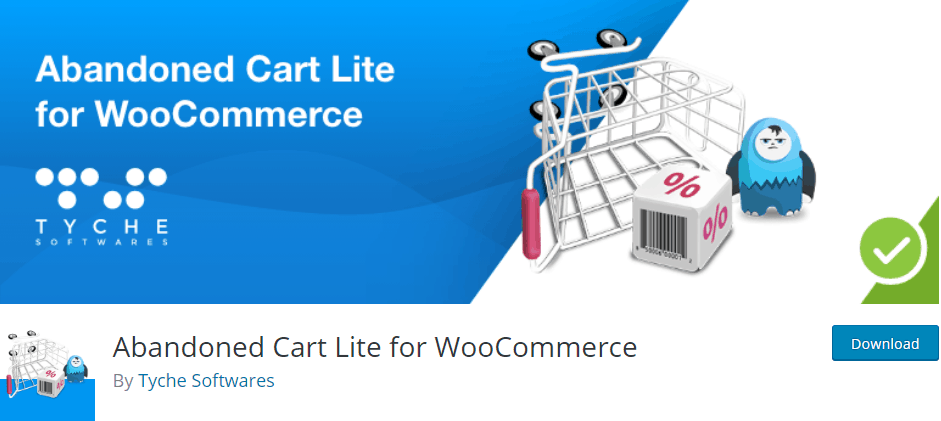 The truly great thing about this plugin is that after you've set it up, it requires very little further input from your side and works automatically in the background. This is especially important to smaller businesses where usually one person manages the whole thing and doesn't have time to waste on constant tinkering.
Once the plugin is activated, it will record every user and the products they've put in their carts. Tracking is done to both registered users and guests and that's always good to keep on top of, however, what about retention?
Well, Abandoned Cart Lite works with email reminders that are sent to your potential customers if they leave anything in their cart.
Although there will be a link to the cart, the emails are less direct compared to your typical call to action, so we don't see them bothering your customers.
There are numerous email templates to choose from and you can customize them further if you so wish. After the cart is recovered the emails will stop. Furthermore, you (or the admin) will be notified that the cart has been recovered.
The ability to track all the articles and get feedback if the cart is recovered will enable you to pinpoint emerging trends and alter your strategy accordingly. Meaning if a specific article is constantly being left behind, or another is recovered at a higher rate than the rest, something is off.
Using the provided data to your advantage you can boost your sales even further than just through recovered carts.
YITH WooCommerce Recover Abandoned Cart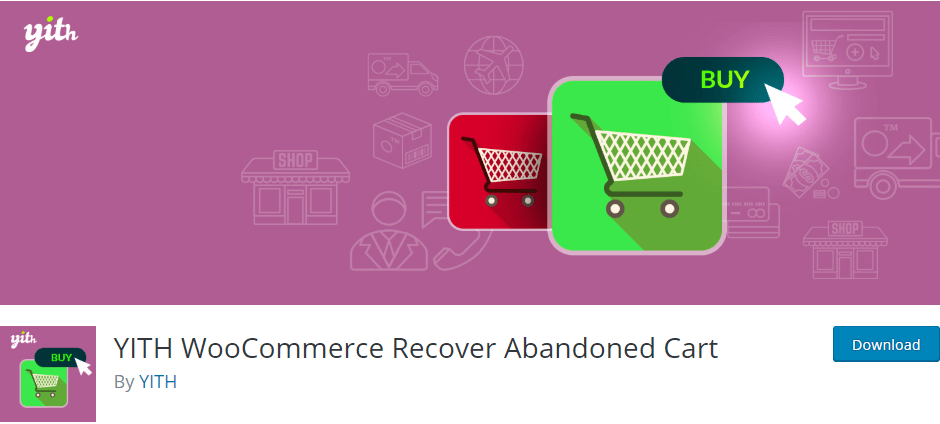 Just like you would expect from an abandoned cart plugin, YITH WooCommerce Recover Abandoned Cart also centers around reminder emails being sent to potential customers. All registered users will, naturally, be contacted, as well as guests that have entered their email address at any point during the checkout process (before opting out of the purchase).
The great thing specific to this plugin is the option to send these automated emails in different languages. If you do business in a bilingual country, or have a global customer base, contacting them in their preferred language makes them feel special, increasing the chances of them completing the purchase.
If you're looking to expand your registered user base that can also be done through the emails. The thought process you're looking for is "they already have my email, why not register".
Point out that by registering they'll get a much more personalized experience and even throw in bargains, like discount coupons on future purchases. All of this can be implemented in the notification email, so don't be afraid to get creative.
Retainful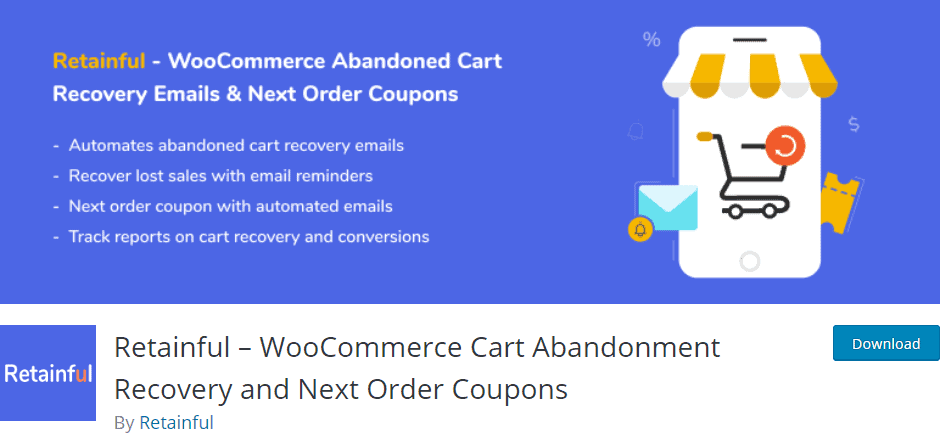 Retainful offers a large number of features, all designed to recover abandoned carts. Again, we have all the usual things are here – reminder emails, data tracking, detailed reports, etc. All of them, however, are upgraded in some way or another.
You can create multiple email templates and arrange them the way you want them sent. So, in cases where your sending reminders/notifications, the first email won't be the same as the fourth. Sooner, or later you will need to give up on the potential purchase, but until then there are small nuances that can help you bring the customer back.
All emails can have a button that links them to the cart they've abandoned, making it even easier to complete the purchase. And just like with many of these plugins, there's an option to insert coupons to further entice your customers to complete their purchases. Also, if the cart is recovered, the emails will automatically stop.
Tracking of potential purchases is also on another level than we're used to. You'll be able to observe carts in real-time. That means that while your customer is adding items, you're already collecting data on their preferences, even before the reports come in.
Reports aren't limited to just tracking the articles, but also their values – it's a money game after all, not a goods game. The detailed reports you'll be getting can then instantly be analyzed from a purely financial standpoint without having to go through goods to cost conversions.
Put all these features together and you'll be seeing the returns in no time.
WooCommerce Abandoned Cart Reports

Don't let the "reports" fool you, WooCommerce Abandoned Cart Reports plugin isn't just a data collecting tool. As the name suggests, you will be able to keep track of your customers, but that's not nearly all you'll be able to do. Sending reminder emails is a breeze, although you won't be able to implement recovery links to the cart. But, you will get to implement coupons to entice customers to come back.
That being said, even though the reports aren't the only thing you'll get, they are the star attraction. You'll get to track all abandoned carts and the customer information that comes along with it (name, email address, and contact number) providing you with a complete package of data.
Reports are extensive as well, detailing both the number of articles left in carts and their value. This information will be crucial to study the shopping patterns of your customers and tweak your business model to increase sales.
Recart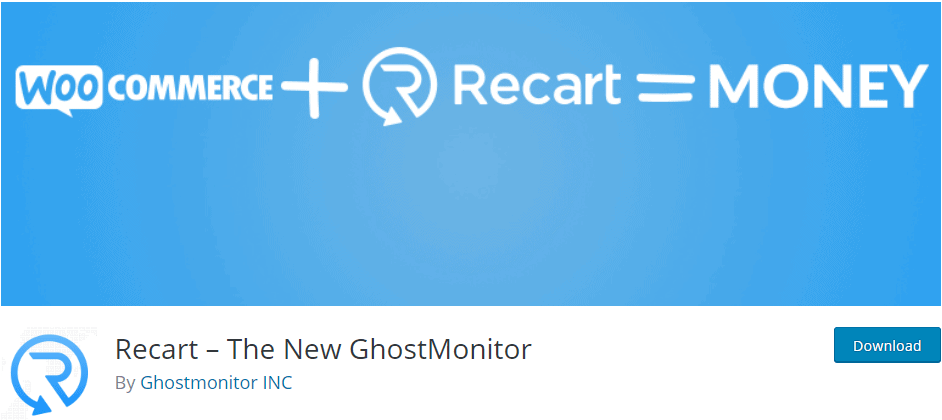 Recart puts emphasis on notifications. Along with the expected email recovery options for your abandoned cart, you'll be able to incorporate things like subscriptions and coupons, but the emails are not the main attraction here. The selling point is the messenger integration – who reads emails anyway.
Just like you would send email reminders, with Recart, you'll be able to send messages. It's a bit of a twist to the standard formula and something a potential customer might not expect, therefore having a greater chance to succeed.
It's important to note that Recart is a bigger package than just abandoned cart recovery. With it, you'll be able to create Messenger campaigns, push notifications, etc. Since this isn't what we're focusing on in the article, there's no need to go into it much further, nonetheless, it's worth mentioning.
Because of this, if you're looking to get more features from your abandoned cart recovery plugin that covers other aspects of business, this could be a top choice.
Cart Lift – Abandoned Cart Recovery for WooCommerce and EDD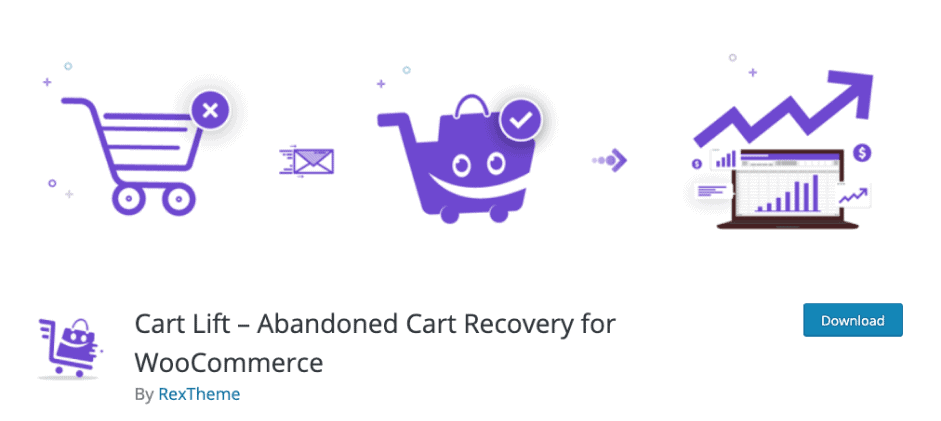 Cart Lift is an abandoned cart recovery plugin for WooCommerce and Easy Digital Downloads. The plugin comes up with potential features, all are specially designed to recover abandoned carts. Again, they have all the exclusive features such as:
Full analytics on the recovery campaign

Auto-track of Abandoned Carts

Notify Admin When A Cart is Abandoned

Set Intervals To Send Emails Since Abandonment and many more.
However, the main purpose is to help you track customers that abandon carts on your site and automatically send emails to remind them about their product choices.
Cart Lift can automatically track the abandoned carts on your site every time a person leaves your site with their shopping carts full, the plugin collects the data for that cart and initiates the recovery campaign at your preferred time intervals.
Thus help you set up multiple email campaigns for abandoned cart recovery and give you full control in customizing your own email. Plus, you will get full analytics on the campaign performance and get a list of all people that abandoned the cart so you can set up the campaign, keep track and make changes in the campaign accordingly. Hence recover over 20% of your abandoned cart customers.
The main goal of the plugin is to win back as many abandoned customers as possible and help boost your revenue.
Conclusion
While growing your customer base is something you should always strive for, you'll probably see a more significant change in revenue by raising the order completion percentage.
Considering how important it is to recover abandoned carts, it's essential to find the right tools for the job. And these are all suggestions we've found that generally get the job done, but there are many more out there, so don't hesitate to look for them and find the one that's perfect for your site.