Business and operational efficiency is something you should always keep enhancing. Why? Because sometimes, the most tedious tasks are the greatest hindrances to your company's productivity. Failing to attend to these things can eventually lead to massive profit losses — and you don't ever want that.
You have come to the right place if you are looking for ways to #enhance the #efficiency of your #business. Read on and learn more about this topic.
Furthermore, when it comes to optimizing your business's website, you should always make sure that your visitors get the best possible experience. That is why we recommend using one of the fastest-growing hosting Platforms, WPMU DEV.
WPMU DEV hosting ticks all the boxes. It's affordable, fast, secure, fully dedicated, and the #1 rated WordPress host on TrustPilot. Get 20% off any of their plans.
Enhancing your business efficiency is a continuous process. Here are a few ways to start patching your productivity gaps:
1. Centralize Your Warehouse Inventory Management
If you're an online store, managing your inventory, on top of other tasks such as optimizing your ecommerce product page for search engines, requires much effort. It can take up plenty of your working time.
You must ensure the number of stocks in the warehouse, and their prices correspond to the figures on your website. You also need to call and coordinate with warehouse staff for orders, packaging, and shipping updates.
With orders constantly pouring in, you find yourself switching between your laptop and phone to get and relay accurate information.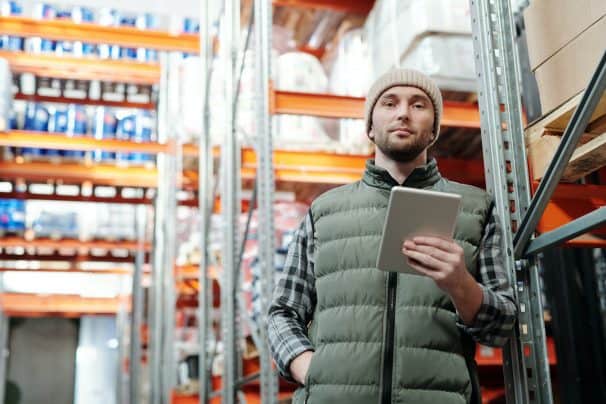 This makes your warehouse operations and coordination extremely tedious. You'll consume your whole workday just attending to those things.
Streamline your coordination by centralizing tasks in one software program, such as enterprise resource planning (ERP) and warehouse management tools.
These platforms automate updating the number of remaining stocks and prices in real-time. They also process customer orders and reflect their phases (e.g., due for invoice approval, payment, shipping, delivery, etc.).
In this way, you can spend less time calling your warehouse staff and updating your website information. Consequently, you can give more attention to other business-critical assignments.
2. Discourage Employees From Multitasking
Multitasking sounds like a productivity booster, but it's not. It only divides your staff's attention and distracts them from completing the most crucial to-do's.
Instead of multitasking, encourage your employees to focus on one assignment at a time and always stay on call. Train them to block off some time and attend solely to their primary responsibilities which just might be to create paystubs.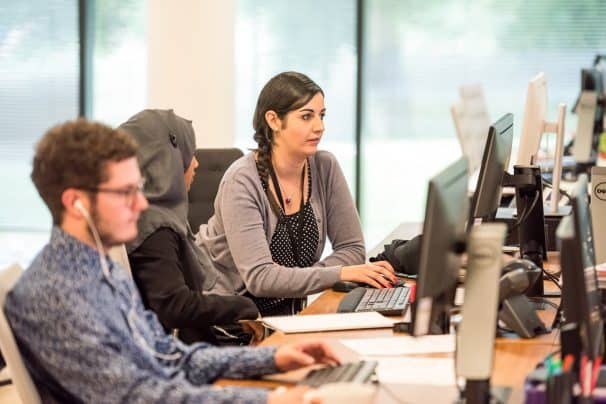 Allow them some leeway — around 30 minutes to an hour — to address minor in-between to-dos and interruptions, such as checking emails.
When your team stops multitasking and takes one assignment at a time, they can meet targets and improve the quality of their work.
Leverage top-tier project management software that allows your employees to organize, prioritize, and manage tasks efficiently and avoid multitasking.
3. Automate Your Customer Service
Providing excellent customer service involves several to-do's. Another business aspect can eat up a large chunk of your workday.
While outsourcing can be an option to complete this task, you can also automate routine aspects associated with customer service.
These include responding to frequently answered questions (FAQs), handing out customer tickets, documenting complaints, and more.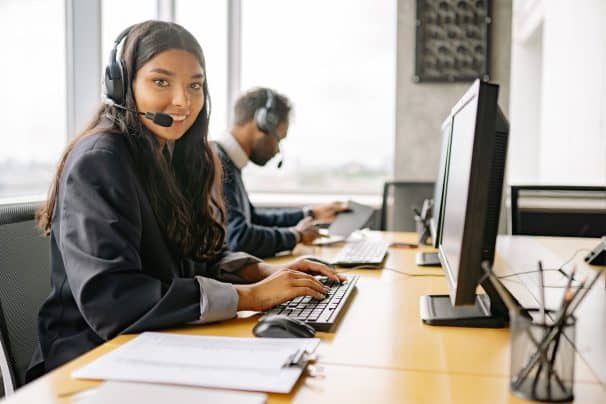 Assign these tasks to a dependable customer service software. The tool can do for you those things and more, such as:
Reporting detailed performances and periodic summaries
Providing analytics and insights
Relaying to your team the issues requiring their expertise
Integrating social media communications
Sending instant replies, etc.
You can cater to your customers' needs without hurting your operational efficiency with automated customer service.
4. Set Up Self-Service Portals
Delegating tasks to outsourced talents is (thankfully) not the only way to lighten your workload and boost your store's efficiency.
For instance, you can work with professional digital marketing and web design agency to streamline marketing workflows and even get expert help for your campaigns.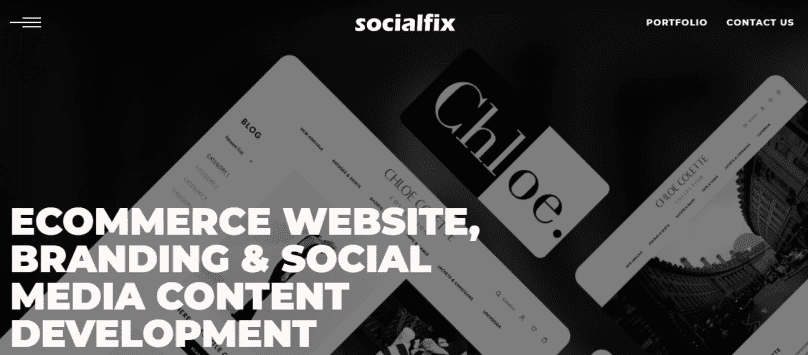 You can also hand over some to-dos to your customers. That might sound unbelievable, but you can do that in this modern age.
Customers now like completing tasks by themselves. It empowers them to accomplish their to-do lists for the day. They won't need to wait for your business hours to begin before they can transact with you.
The result is a win-win situation for your shoppers and small business. Letting them do some of the work saves time and effort on both ends. It's a productivity booster.
Empower customers to accomplish some tasks through self-service portals. Get platforms with built-in functionalities for that.
For example, if you're in the healthcare business, use practice management software. This platform has ready client portals to customize and install.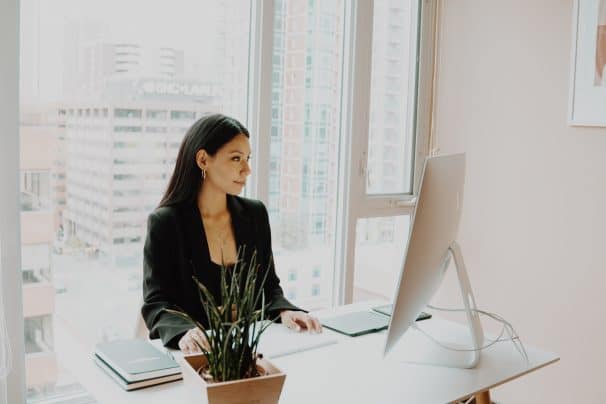 Self-service portals allow patients to settle their bills, set up appointments, and do other things themselves. You can also post reminders about patients' medicines, regular check-ups, etc., that clients can view anytime on their own.
Delegate some mundane tasks to your clients and leave for yourself those requiring your direct intervention. That way, you can focus on more critical assignments and streamline your work.
5. Outsource Some Tasks
Every day, you deal with tons of to-do's: email and social media marketing, inventory management, handling product orders, shipping, accounting for your taxes, and more.
You and your team can only do so much in a day. If you try to do everything, your working hours will not be enough.
Outsourcing can help lighten your daily workload. It is practical whether you're a solopreneur, a startup, a small business, or even an already established one.
Choose the tasks that eat up most of your attention and that you can delegate to someone else.
These can include creating quote images for Facebook, editing videos with speed-up effects, managing social posts, etc.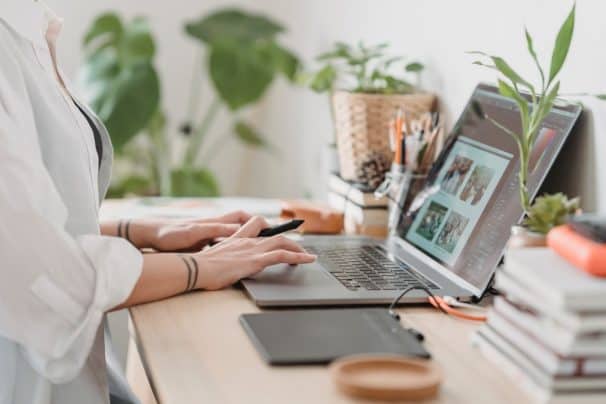 Outsource the best talents from freelancing platforms. When searching for the right worker, consider these tips:
Publish your job post on outsourcing platforms. Provide complete details about its description, including your proposed salary, expectations, and contact information.
Check out your candidates' backgrounds, work experience, skills, and knowledge. Ensure they are relevant for the job you're giving them.
Read through objective client reviews on their profiles. Opt for those with four- or five-star ratings and highly recommended talents.
Use efficient video interviewing platforms for your virtual meetings with the applicants.
Assess the candidate's traits through their profiles, but also look for hints about their professionalism, diligence, value for excellence, and other qualifications you're looking for.
Once you find your outsourced employee, streamline your onboarding, task turnover, and constant collaboration with them. Ensure also that their workload matches the competitive price you gave. This helps retain your freelancer for a long time.
Get Ready to Turbo-Boost Your Small Business' Efficiency Now
Depending on your business' situation, you may not need to revamp your operations radically to boost their efficiency.
You can tweak a few processes, which can revolutionize your work schedule and operations.
It is freeing to have plenty of time left for brainstorming, customer interactions, and other tasks needing your intervention.
So, waste no more time and start optimizing your small business' efficiency. Look into your repetitive processes, identify the unproductive parts, and streamline everything. You won't regret it. *wink*