Is there really any need to emphasize the importance of proper SEO? If you want people to spend money on your site so that you can make a living out of it, you need to spend quite some time on search engine optimization.
The biggest issue is this: by the time you get a grip on how to optimize your site, Google will get smarter then it was.
Luckily that doesn't necessarily mean that all your efforts are futile – quite on the contrary. Some of the search engine optimization tactics are holding their value in the SEO world. From keywords to backlinks, the essential issues remain the same. And while overall user experience and mobile-first indexing are becoming essential, you can't go wrong with proper use of keywords. And reaching out to a proper user experience agency could definitely be a good strategic move for covering the essentials.
Whichever technique you decide to go with, the goal is overall the same: You need a better ranking in Google's search results. You need to employ as many techniques as possible and employ as much help as you can get. From hiring social media manager to help there, and a plugin or two to help with optimizing your site, it is an investment worth making.
What about SEO plugins? Which is the best?
Speaking of SEO help from plugins, the truth is: There is one too many, each of them rather useful when it comes to providing you help with tips and tricks on how to improve your ranking.
Yoast SEO is taking the cake when it comes to optimizing your content, and there are plenty of other plugins to help you handle your SEO.
If there was a chance to combine all of those SEO plugins together, you wouldn't have to worry about a thing. Getting your spot under the sun among all the other websites out there could be possible with such a plugin. Oftentimes though, they will contradict each other, causing mess and creating the opposite of what you wanted.
However, that doesn't mean that you can use some of them to put some things on auto-pilot so that you can focus on other aspects of your SEO strategy and get to excel in other techniques. One of the plugins that allow you to do so is SEO Booster. Let's get into some details on how this plugin can help automate things so that you don't have to do everything yourself.

Why SEO Booster?
Because, unlike some of the other plugins, such as Yoast SEO, which only give you hints and opportunities to improve your SEO, this plugin proactively, and almost automatically solves some of the major SEO issues, and creates the much-needed improvements by itself.
This plugin covers some of the most common aspects of search engine optimization. With its help, you can effortlessly improve your keyword game, linking structure of your site, and even its speed, which we all know plays a key role in improving your search engine ranking. All that, with a set it up and leave it approach – meaning that for some things, you don't have to lift a finger anymore. Sounds too good to be true? Read on to find the features and see for yourself!
Keywords module
Keywords are still, and probably will always be the essential aspect of every SEO game. While keyword stuffing days are long behind us, using the right keywords, and using them right is an important part of any SEO game.
But what do we mean by using the right keywords? Essentially, you need to use the same keywords your visitors are using to find you in the first place. They are probably not using the same ones as you think they are using. It is a bit hard to be objective when it comes to your business. So, how do you figure out which keywords to use? You can let SEO Booster find them for you!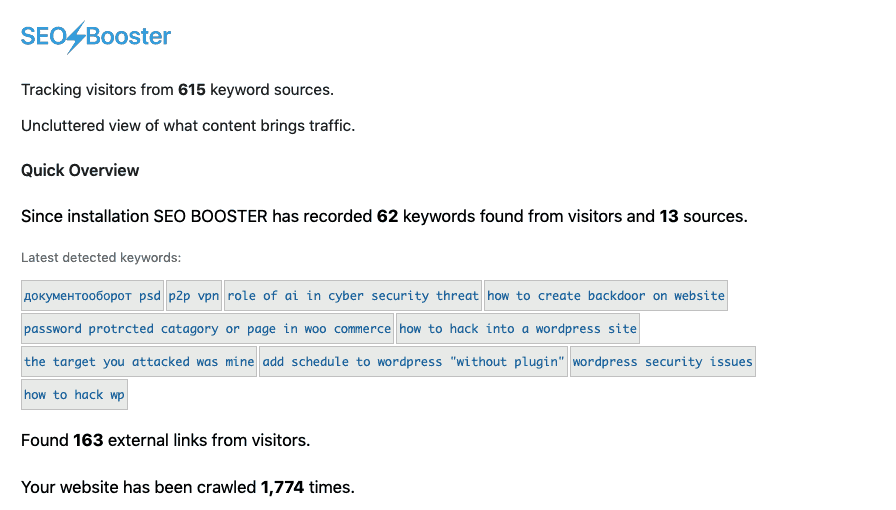 Until recently, Google was sharing the information. However, once the privacy laws came banging, Google became not so eager to share. Luckily, other search engines are not that secretive. SEO Booster takes advantage of this and provides you with a list of keywords your users were using to get to reach you. Not only do you get to know the exact words that they used to look up your product or service, but you can also find new keywords to search for!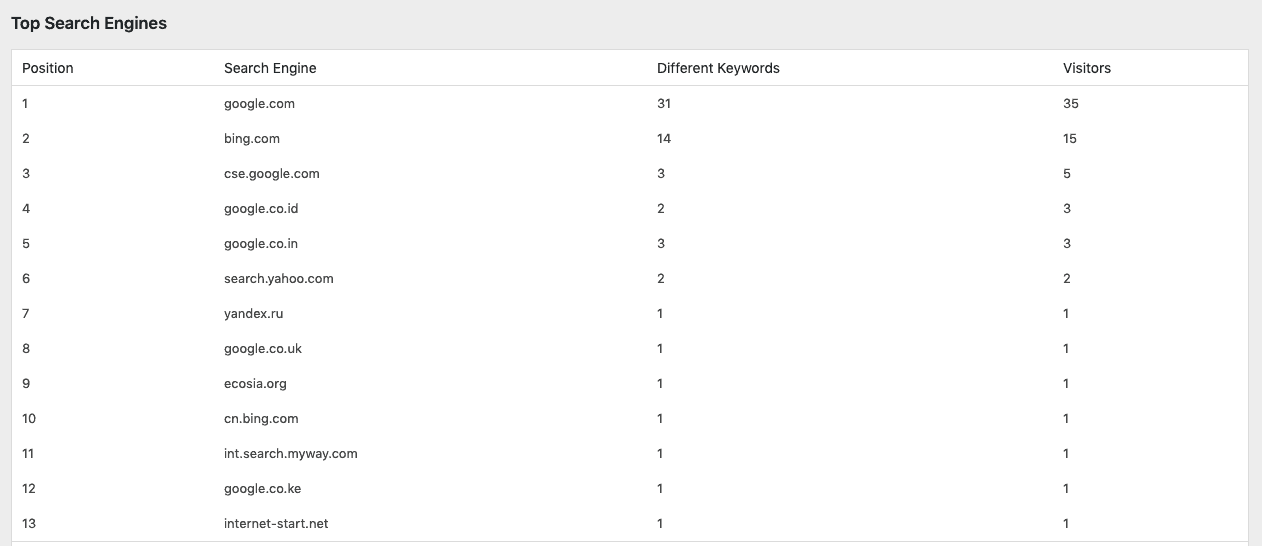 Once you get your keywords, you can rely on the integration with other useful SEO plugins, such as Yoast, so that you can get the help you need to optimize your content!
Automatic Tagging
Now that you know your keywords, you can also use them to create some order on your website. With the automatic tagging feature, you can use the keywords as tags – automatically. This will help you figure out the structure of your site.
Not only will SEO Booster recognize the tags in new content, but it can also help you with the old pieces. It will search the old ones, and attach the keyword as a tag to the appropriate posts.
Automatic Linking
If you want to improve your SEO through some proper linking, then you should take advantage of the auto-linking feature. Similarly to the automatic tagging feature, this feature will allow you to turn your keywords into links.

All you have to do to enable this is to select which keywords you would like to turn into links – and the plugin will do the rest for you. This works for internal links, but you can also use this feature to set up external links. If you are an affiliate marketer, for example, you can use this feature to set up that the name of the product you are commonly promoting turns into a link. Once you do this, you will never have to do it manually again.
Backlinks
Speaking of linking, backlinking is another SEO aspect that will never go out of style. Having a proper backlinking practice in place can help immensely with your SEO score and overall search engine ranking.
Still, getting proper, trusted links is no piece of cake. Getting them can be tough, can get expensive, and overall, you might get cheated more than once. So, you could be on the market looking for help to set up a proper backlinking game, and SEO Booster can do exactly that.
Backlinks overview
Keeping track of the sites linking back to your site is fundamental. While you do need these, it is important for them to be of good quality. So, you need to know who is linking to you at all times.
SEO Booster's backlinks overview can help you with it. It will list all the sites linking to you in an excellent list so that you can see who is linking to you. Apart from seeing the name of the site, you can also check how many visitors are reaching your page via a particular link, thanks to the referral tag they bring with them.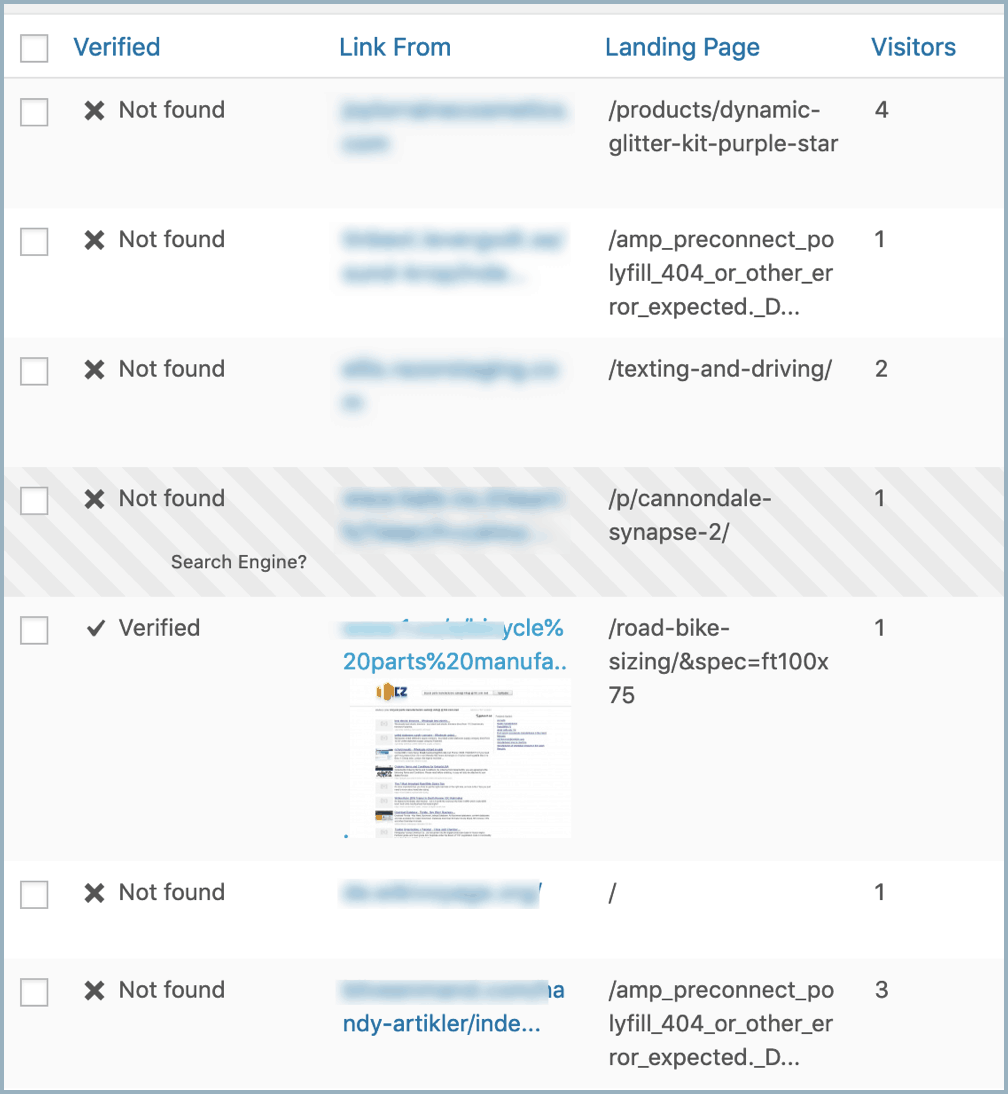 PRO Feature: Backlink checker
These referral tags can be effortlessly created, even for the non-existing link, so, simply relying on them for checking whether a site is linking to you or not, might not be the best idea since sliced bread. You should ensure that the link actually exists on a particular site.
This sounds easy at the moment, but once you get to a quite a number of backlinks, it turns into a tedious job. However, if you decide to go with the premium version of SEO Booster, you can rely on it to check the links for you. This plugin will visit the mentioned sites several times in an attempt to find the link. If it succeeds, you will find that the link is verified in your overview. If not, it will remove it from the overview altogether, so that you know that the link isn't real.
Filtering the backlinks
As mentioned before – not all backlinks are good backlinks. If you have numerous spammy sites linking to yours, it could ruin your reputation in the eyes of Google, who measures your value based on the sites linking to yours. If there are numerous spammy sites linking to you, it will take you ages to prove that you are not spammy yourself.

SEO Booster can help with this issue, with an incredible backlinks filter. Within it, all you have to do is paste the URL, or domain overall, that you don't want to link to you. SEO Booster will filter these backlinks, and your reputation is safe and sound.
Lost Traffic
Pushing out new content and creating new pages is always a good idea. Still, there could be some pages on your site that were popular but are outshined recently. This doesn't mean that they are useless; it only means that they need some attention to be able to attract new visitors again.
If you are wondering where to find those pages, simply head on to the Lost Traffic tab. Similar to some support groups, you can find a list of these unpopular pages there, and you can help them shine again.

404 Errors
The normal aspect of each site, which is hard to avoid. While Google won't penalize you for having 404 pages, it will create resentment among your visitors. These are, unfortunately, not easy to spot, unless you dedicate time to go through all the pages on your site.
Simply head on to the 404 Errors page of your SEO Booster, and find all the pages that are struggling as soon as visitors visit them. You can handle and fix them as soon as they appear on the list.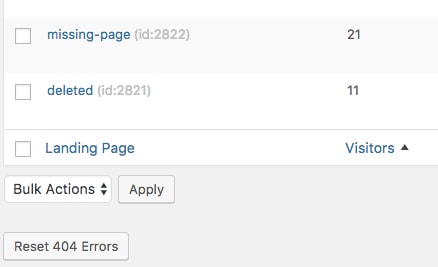 Email Reports
Need an overview of what is new on your site? Set up email reports within your SEO Booster. You will be receiving an email with new keywords you could use, changes in the backlinks your site is receiving, and much more.
If you need more detailed reports on what is happening on your site, just head on to the log tab. There you will be able to see all the things mentioned above, and much more.
PRO Features
Apart from the backlink checker mentioned above, SEO Booster PRO comes with a couple of additional features:
Page Speed Insights
Your website's speed is fundamental for both SEO and your visitors' user experience. Let's be honest – no one will wait for your site to load, you wouldn't either.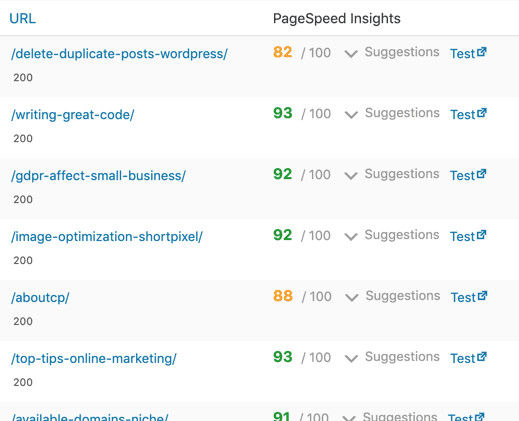 Page speed insights feature will allow you to check in a glance the speed of your pages. It will also provide you with practical suggestions on how to improve the speed for better UX and search engine ranking!
Crawled pages


This feature is an excellent solution if you would like to keep in touch with search engine crawlers and check the last time a crawler visited your site!
Overall
SEO Booster might be just another SEO plugin for you, but it is far from the truth. With carefully selected features, this plugin stands out from the others, considering that it deals with aspects of SEO that are not always your primary tasks.
If you are looking for a little bit of help with your SEO, then go ahead and install SEO Booster. With it, you can automate a lot of SEO work, and get to focus on other, more pressing business matters!