No-code tools have become an indispensable part of the digital world, allowing individuals, small businesses, and large companies alike to design and create their software without writing seemingly infinite lines of code.
With the streamlining of the software creating process, all the work that used to take weeks or months to finish is now much faster and more accessible to the average person.
Whatever your software needs may be – online applications, tools, websites, or even voice integrations, no-code tools will help you get your desired end product in a timely and efficient manner and much lower cost. Due to the sheer efficiency and time saved, many large corporations have begun to use no-code tools as a crucial component in their business growth.
If you are looking for simple-to-use #no-code #tools this is the article for you. Read on and find your #perfect #fit!
On the other hand, no-code tools are available to a broader audience, not just large corporations. Small businesses and private users are also starting to use no-code tools, as it helps them grow their business at a rapid rate.
Reaping all the benefits of using no-code tools is the main reason why we bring you our picks for the 5 best no-code tools on the market that will help your business grow.
1. Shopify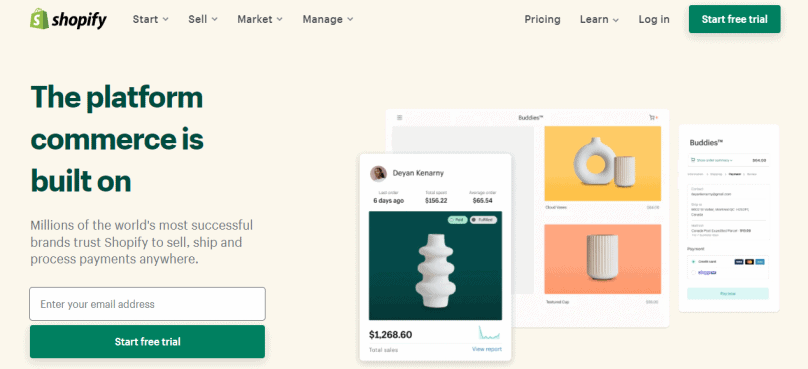 Shopify is the essential no-code tool for creating e-commerce websites to purchase, sell and ship your products. As a service, it boasts usage by over a million businesses. It is completely user-friendly, with a plethora of templates and customization tools that are simple to use.
It also has a 24/7 support system for any questions or problems you might run into. Shopify doesn't have a free version, but it offers a 14-day free trial with its three paid versions, all of which come with an online store and unlimited products:
Basic (£24/month) – 2 staff accounts, 4 inventory locations, 77% shipping discount
Shopify (£64/month) – 5 staff accounts, 5 inventory locations, 88% shipping discount
Advanced (£259/month) – 15 staff accounts, 8 inventory locations, 88% shipping discount
2. Bubble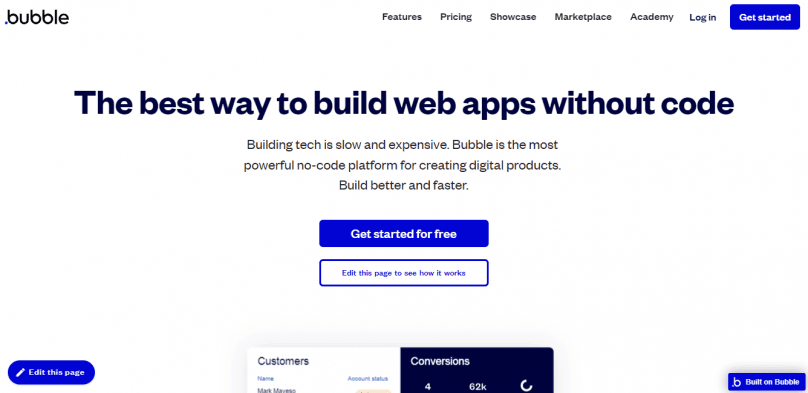 With app development becoming one of the most important aspects of the digital world in recent years, having a tool that allows you to do it intuitively and efficiently is a valuable asset to any business. Bubble is a popular no-code tool that will enable you to create a web app from scratch and publish it in hours.
Also, Bubble provides a plethora of internal tools and customization to allow you to tailor any web app to your specific needs and desires. Bubble comes with a free version that offers basic features and three different paid versions:
Personal ($29/month) – Core platform + API, Custom domain, Email support
Professional ($129/month) – 3 units of server capacity, 2 application editors, 2 development versions
Production ($529/month) – 10 units of server capacity, 15 application editors, 20 development versions
3. Typeform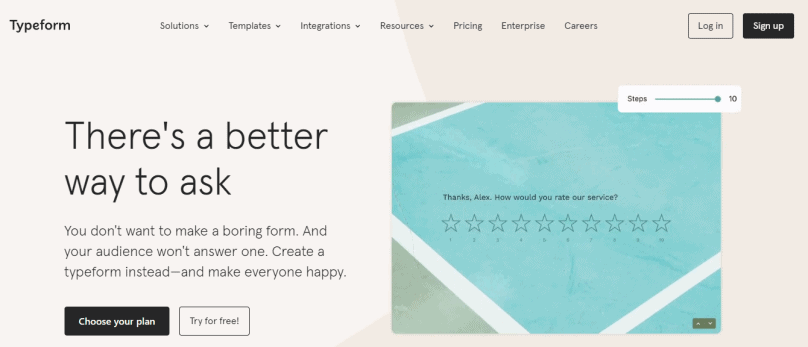 Typeform is an excellent no-code tool that will help you create professional-looking and elegant surveys and forms in an accessible and effortless manner. It has over 500 integrated applications to assist you in customizing your desired survey and is one of the most user-friendly interfaces available.
It also integrates with many other applications, such as Google Sheets and Mailchimp, making your life that much easier. Typeform comes with a basic free plan option and three paid plans:
Basic ($25/month) – 100 responses/month, 1 user, unlimited typeforms, unlimited questions
Plus ($55/month) – 1000 responses/month, everything in Basic, 3 users, custom subdomain
Business ($89/month) – 10000 responses/month, everything in Plus, 5 users, a conversion tracking
4. Carrd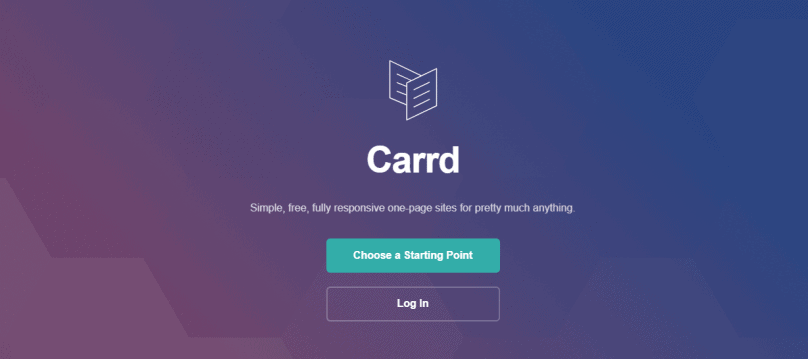 Carrd is an easy-to-use no-code tool that allows you to create and design simple, one-page websites. You can create any type of website, either from scratch or choosing from a myriad of different templates available. Carrd comes with a free version that allows you to create up to 3 pages per account, as well as three paid versions:
Pro Lite ($9/year) – 3 sites, premium URLs + included features
Pro Standard ($19/year) – 10 sites, custom domain URLs + included features
and Pro Plus ($49/year) – 25 sites, custom domain URLs + included features
5. Voiceflow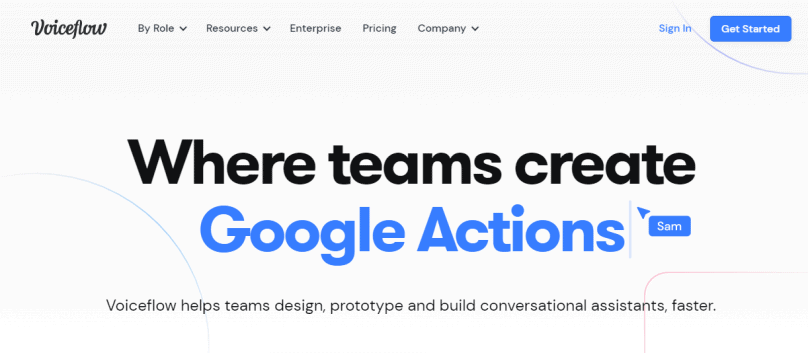 Voiceflow is an excellent choice if you're looking for a no-code tool that will allow you to create and customize voice apps and chat assistants that work with services like Google Assistant and Alexa. Its drag-and-drop system is simple to learn and use right away.
Voiceflow has a free plan that allows up to 2 free projects per account and two paid plans:
Pro ($40/editor/month) – Unlimited projects, priority support, shared team workspace.
Custom (custom pricing) – Private cloud hosting, custom integrations & much more.
Conclusion
You can use this list as a starting point and choose whichever tool best suits your needs.
If you want to grow your business successfully, no-code tools are a great way to modernize your entire operation, making it easier for you and your employees to create high-quality end products.