Tutoring platforms offer online tutoring services. Tutors on these platforms are qualified tutors, and the help they provide is available as one-on-one sessions or instant help.
Ways of learning that platforms provide are online classrooms, video chat, phone, text chat, and email.
These are tutoring platforms that we consider to be in the top five ones:
Tutor.com
Tutor.com is an online tutoring platform that provides students with one-to-one tutoring sessions. The variety of subjects you can find tutors for is about 250+ different ones, and it is available 24/7. On Tutor.com, you can request an On-Demand tutoring session with around 3.000+ expert tutors.
If you seek a tutor to provide lessons for higher education needs, the Tutor.com platform provides appropriate support.
You can choose the learning model you feel most comfortable with. You can have tutorial sessions performed by text, voice, or video based on your learning preferences.
Tutor.com is the platform where you can engage in an online classroom learning session. These classroom tutorial sessions provide various learning tools to help you with your study and various interfaces you can choose from.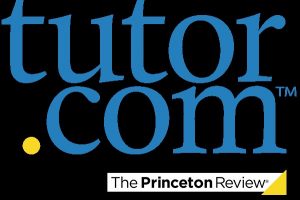 Tutor.com supports K-12 learning, a term used in the United States, Canada, and some other countries, and these are grades from kindergarten (K) to 12th-grade schools before college. On Tutor.com, "Instant Homework Help" is available 24/7 and covers instant help in 80+ subjects (International Baccalaureate, AP Support, Social Studies, Science, English, Math, etc.).
Chegg
Chegg, the teaching platform offers tutorial help with homework until preparation for the final exam. Chegg is a platform that is available 24/7, and you can find support tailored to your course's needs.
The homework help section has textbook explanations for your study and quick expert help (ask a question, → get the answer, access to a library that contains millions of expert Q&A).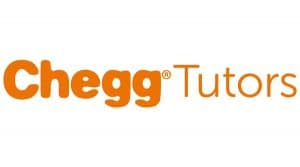 The step-by-step math support that is provided on Chegg is excellent. You will get help solving a math problem and understand every step taken to solve a specific problem (a perfect way to learn math).
Chegg tutorial platform provides a Writing help section, where you can find all the help you need when writing an essay or article. Support is provided with plagiarism scans, expert proofreading (personalized feedback received within 48 hours), instant citations and grammar checks, and prompt fixing of 200+ grammar mistakes.
Chegg platform has a special Exam prep section to help students with their exams using more than 500 million flashcards and practice exams.
Skooli
Skooli tutorial platform offers tutoring sections with professional educators. You will have on-demand one-to-one homework help, and if you need help with your assignments, there is an assignment review available.
Skooli has an online classroom with live audio support and a whiteboard with many available functionalities. Using Skooli as a tutorial platform is that you will have unlimited access for a year since they charge one per-student pricing rate. Tutors are available 24/7, and if seeking homework online help, you will have instant one.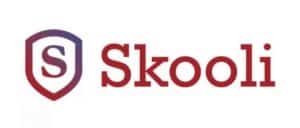 You can sign up to Skooli as a student or parent for free, and there is a variety of tutoring services you will need to pay only for the time you use tutor help.
The Skooli tutorial platform is one that you can connect to when you need it, using a laptop or computer. And also, if you have a specific field question, Skooli will connect you with expert tutors from that field.
Preply
Preply is a tutorial platform specializing in offering help for learning different languages. You can choose Preply tutors for IELTS, TOEFL, Kids, Pronunciation, or Business tutoring.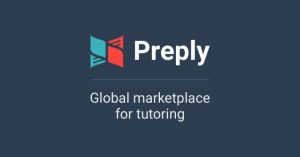 Preply can be searched by the language you need or specialty of tutors field of education. Tutors on the Preply platform come from almost 185 countries. They are native speakers and certified tutors, and all tutor profiles on Preply are verified and safe to use.
The time offered for your online lessons will be at your available time, and you will be able to see the fees that the selected tutor requires, so you can choose a professional tutor that will meet your budget requirements.
TutaPoint.com
TutaPoint tutorial platform is a platform that provides specialized tutoring programs for students, parents, and schools. For students, online tutoring is available for math science, language arts, social studies, and other fields of learning.
Once you sign in, you can schedule a session with a tutor or send a request for instant help. Tutoring sessions are held in an online classroom, with video and chat screens available.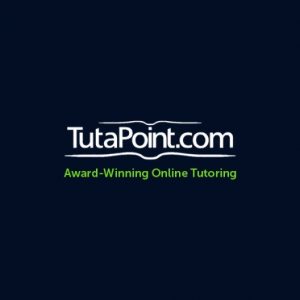 Services that TutaPoint online tutorial platform provides are:
– Academic tutoring
– Test preparation (SAT/ACT)
– Writing center
– Specialized test preparation
– International tutoring and test preparation
– College counseling
Pricing at TutaPoint is $50 per hour, and you will get expert on-demand tutoring, 24/7 online US-based tutors, access to TutaPoint.com Worksheet Library, and TutaPoint.com Resource Center.
Conclusion
Many platforms offer online tutoring, but we urge you to choose only well-known ones and recognized by parents or schools, with verified tutors. Among these five top ones, you will find suitable ones for you.