Is it possible to imagine a digital world where everyone can create their websites with additional analysis of more complex data, content management, and more? With the "no-code" option, new marketing technology appears.
Read this article and find the top #ten "no-code" #marketing #tools that will make your job so much more manageable.
It offers every trader the opportunity to use tools and software that work on the "no-code" principle. With one essential goal; to provide you with everything you could not do before. All this is possible without a long and arduous process of mastering and learning coding step by step.
A new revolutionary idea has completely changed the business in recent years. Even including the construction of new applications and websites that do not require the services of professional developers.
How Does the New "No Code" Concept Work?
Firstly, it is necessary to explain what "No Code" actually means. Although you can assume by its name what the central concept refers to. We will mention that it implements in applications and software intended for users with prior or no coding experience.
Even tho it is expected that users out there never get the chance to create a website. However, building websites and blogs with the additional data analysis from multiple sources has become realized daily, without difficulty with coding. So, they can make an entire SEO and publish content using many tools now at their fingertips.
Marketing technologies, also known as MarTech, represent a collection of technologies used by experts in digital marketing. Also, most often, they optimize and perform all activities through various channels. Given the primary things that every marketing professional needs to do regularly in website design, data analysis.
Also, to work automation, this concept has greatly simplified this process. However, many tools and software are available on the market today that work on the principle of "No Code." We can use them for marketing, which additionally saves companies time, cost, and effort. Below, we present the top ten MarTech tools based on this principle to make this story sense.
1. Shopify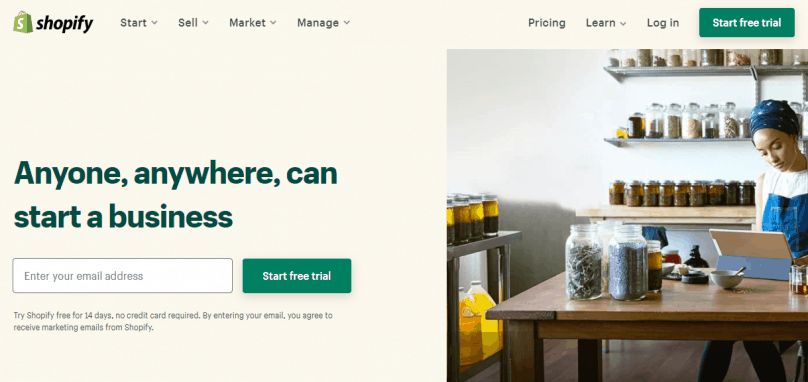 Considering the current epidemiological situation, many users are opting for the shopping process on online platforms. Shopify is the ideal tool to help you create great eCommerce in a few steps. Especially if you want to sell your products or services that way.
It offers the ability to integrate with HubSpot, eBay, Facebook, etc. Your wishes can now become a reality, with Shopify's creative platform being straightforward to use for any user.
2. Voiceflow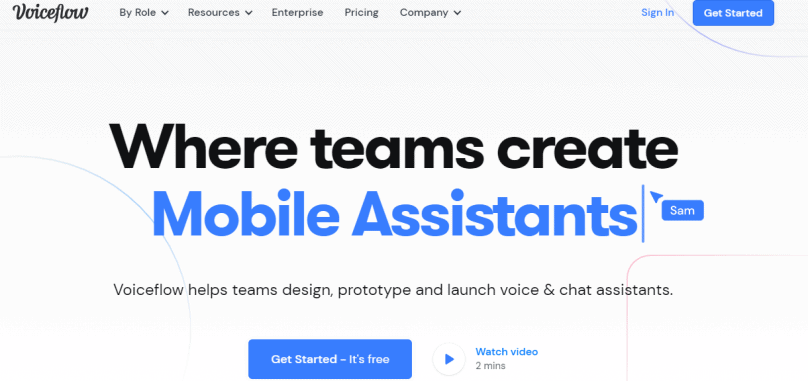 There has been a mass use of voice search of specific interests following the previous tool, compared to the traditional one. Precisely because it has already become an essential part of our lives, Voiceflow appeared. With this intelligent tool, you will be able to create an application with the help of drag and drop editors.
It can edit, and the system that modulates the voice is straightforward to use. Also, the excellent part is that you don't have to own any prior knowledge about coding. With Voiceflow, app development takes on a new meaning with the addition of voice experience.
3. Bubble.io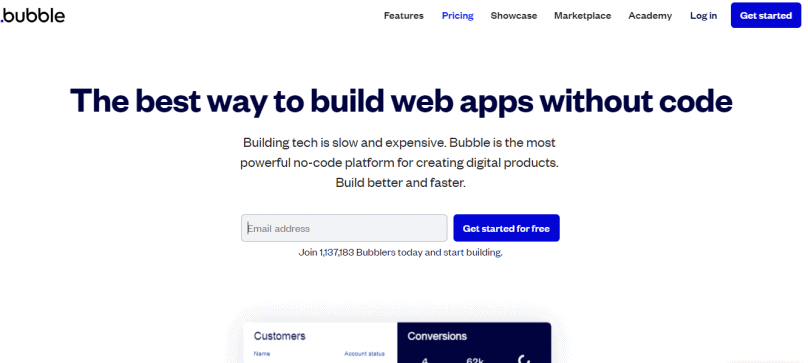 Bubble.io platform, founded in 2012 with many years of experience. This platform provides users with the skills to develop and create their web applications. This tool makes it possible to develop a prototype application in just a few hours.
Further, you can monitor its growth and development to the final product. Bubble uses a potent web editor to make more straightforward and more complex designs of interactive applications for web browsers without coding knowledge.
4. Wistia
You can use the Wistia tool to add to your application or created website. It helps users with everything from video hosting and fast data analytics to embedding a Wistia channel that will provide your audience with an outstanding viewing experience.
Also, you can use this tool to create podcasts on a platform like YouTube. You can even connect with potential clients who will provide you with feedback on your video engagement. But also that will give you its impact on the customer's journey.
5. SparkToro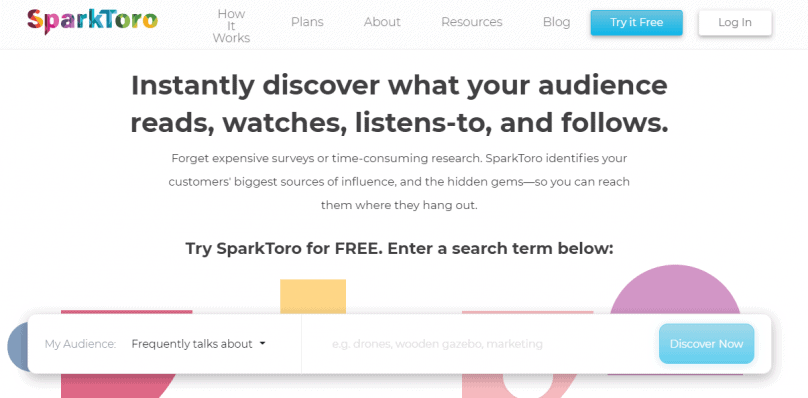 The unique tool called SparkToro lies in its ability to automate and simplify the information you receive from your audience. The focus is on data that shows what the audience is looking for and where. SparkToro collects this data from over a billion websites and social media accounts.
You need to learn and know which data may be necessary to you when researching and which are redundant. Properly researched data can give you insight into many things that you can implement in your website.
6. Zapier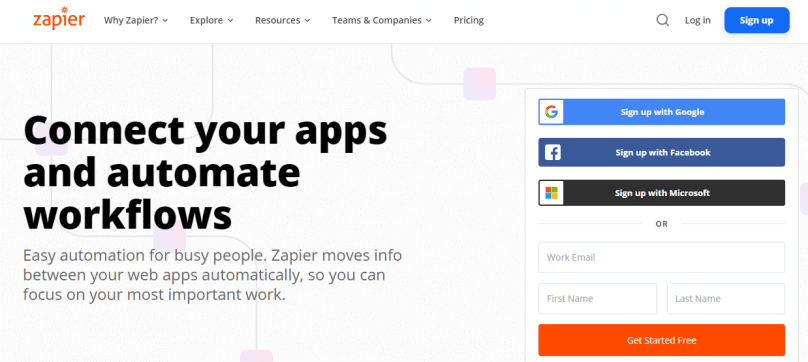 Zapier is a tool that focuses on providing automation of repetitive tasks. However, this can be difficult for users. Connecting various web applications creates an ideal workflow and automation as one. Zapier, however, saves a lot of time that you can spend on other tasks and activities.
Now you no longer need to waste effort and time on coded integrations of different software. Also, it would lead you to the same results as you can with Zapier.
7. Slack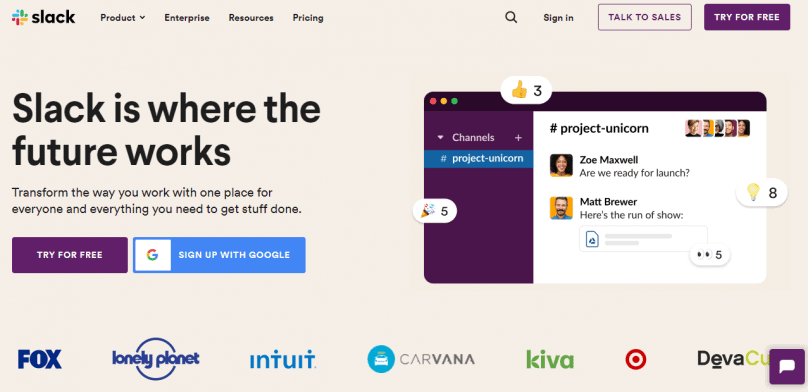 After conception and design, the next step that is one of the most crucial factors is communication. Slack has become synonymous with accessible communication and connection with your team, clients, friends, colleagues, and others.
However, you can integrate it with other platforms such as Zoom, Google Drive, or Microsoft Office.  Its popularity is growing due to a new feature that provides users with full reporting.
8. Monday.com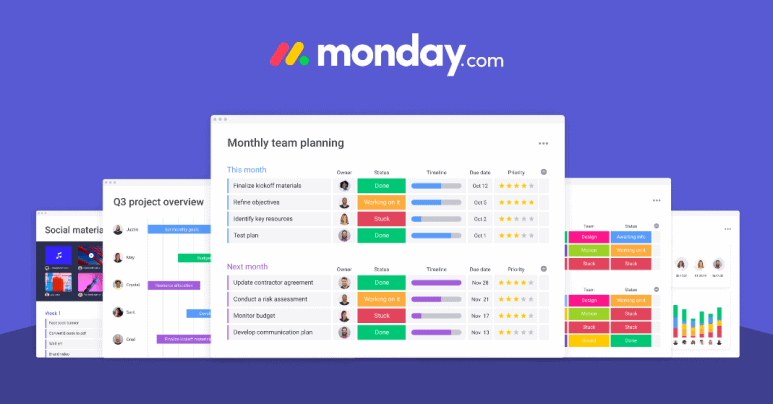 Suppose your days are full of activities, tasks, managing teams, scheduling appointments. In the end, your day boils down to a stressful environment and a loss of organization. We have an ideal tool for this purpose called Monday.com.
This tool will help you keep everything in one place, with visibility, availability of all information, and record-keeping. Monday.com offers everything you need to manage all ongoing projects. Along with monitoring teams' work, their engagement, assigning tasks, setting deadlines for drafting, and more.
9. Google Analytics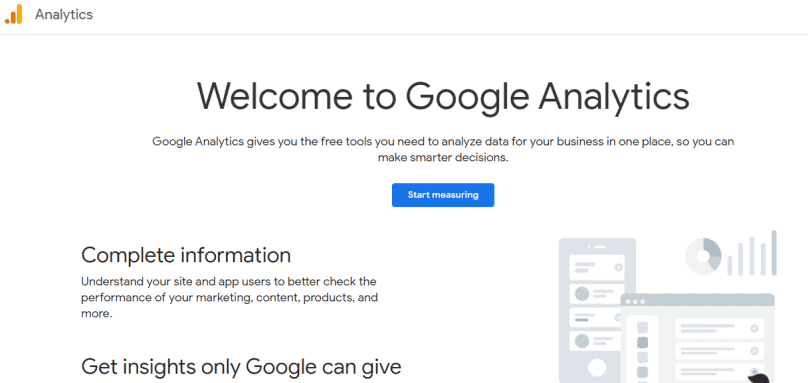 Without an analysis of the results obtained, the whole process would not make sense. Google Analytics is one of the best tools that deservedly has a leading position in data analysis. This tool is entirely free, and you can easily adapt it to every user who aims to analyze their website.
You can even track visitor traffic by finding information about where visitors are from. And even how much time they spend on the site, which products interest them, etc. With the use of this tool, you can make significant shifts that will increase your site traffic. Furthermore, you can even integrate it with other SEO tools that make a fantastic combination.
10. Buzz Sumo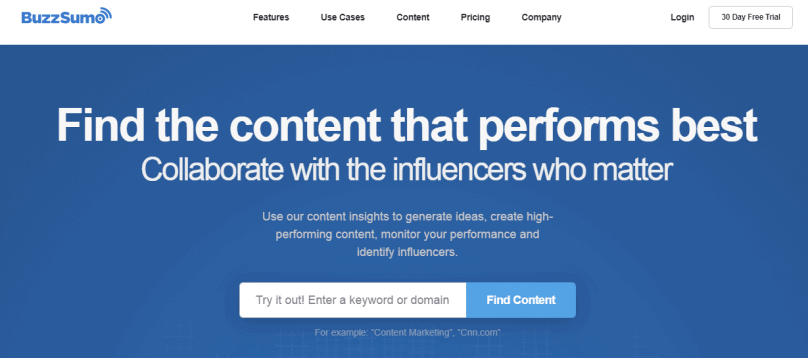 As you can find the process of creating websites or applications on social media, you need a tool to perform analyses. These analyses should be based on the audience's reactions to social networks. BuzzSumo is a platform ideal for analyzing your profile on platforms like Instagram, Facebook, or Twitter.
With BuzzSumo, you can search for keywords, feedback, and other marketing segments. Also, there is a feature to track the results of your posts on social media via dashboards. You can also use it as a plugin for your Chrome browser.
Conclusion
To round out the whole story, we will mention that no code has significantly impacted internet marketing in the last few years.
With the help of the mentioned tools that work on the "No Code" principle, you can quickly optimize your campaigns.
Pay special attention to what you need for your campaign, exclusively in the traffic, revenue, cost, and time reduction segments.