When someone mentions Battle Royale, people visualize the combat field of PUBG, Fortnite, or something similar, but when digging around the digital marketing world becomes your obsession, your perception tends to differ from the bunch. That term reminds me of a different type of combat that is called Search Engine Optimization (SEO).
Both involve a keyboard (usually), dexterity, patience, strategy, and sticking it to your opponents, so we have quite a few matches in those keywords. The top spots are reserved for the big fish with the most cash ready to be whipped out for that sweet first page, while the rest of us are left with crumbles and potential in our work but just not enough force to reach the audience we deserve. That requires a change of hearts. What is your current SEO strategy?
If it includes competing in single keywords with hundreds of millions of websites that strike that same keyword…you're probably out of your energy supplies considering the Sisyphus role you've taken. Instead why don't you smash that boulder and reach the top of the mountain with long-tail keywords? It's fairly simple. By using long-tail keywords, you extend your terms of interest to draw attention from users that search for more specific terms!
Long-tail keywords are usually around five words long, which probably sounds repelling at first, but they can make an insane difference in whether your search engine visibility will be top or flop.
Let me give you an example. If you are selling a product, let's say Zippo lighters, optimizing for "Zippo lighters, " won't be very productive. But, if you implement the long-tail keyword technique in your optimization, it could look something like "Zippo Lighter Matte Chrome", or "Zippo Venetian High Polish Brass", you get a much more exact pinpoint of your audience that will be interested in that specific product.
The main leverage is that those people are already highly interested in purchasing, and you make a worthy sacrifice to reach results – you get a smaller audience initially, but in return, the users are much more likely to complete a purchase because of their high interest for a specific product.
The same goes for every business. Wherever you set your stronghold, you can implement this technique for getting a new edge on your business that will undoubtedly pay off. What's also extremely satisfying is that the prices for paid search marketing campaigns are respectively lower, considering that there is a smaller number of bidders for those long-tailed keywords.
This can also pose a risk – will you find the optimal combination for this method to work? That requires a helping hand from a tool to get the job done as efficiently as possible, so let's get through some of the best long-tail keyword generator tools:
1. SEMrush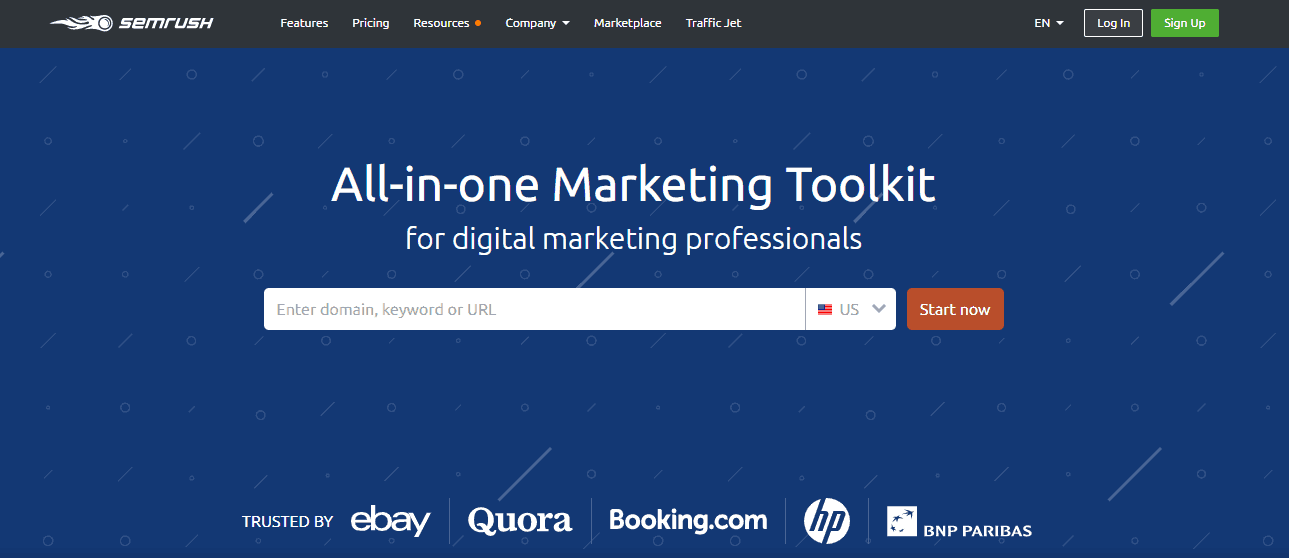 SEO, advertising, social media, content, competitive research, reporting, and management – when someone claims their tool can do all of the above, they mean serious business. And it's definitely true considering the millions of satisfied users and awards that this software picked up. In its task of delivering the best available long-tail keywords, SEMrush gives you a lot of space to work around with multiple variations to choose from.
By typing in a keyword, it will generate results based on the main keyword by including it in every suggestion, alongside similar keywords to ensure maximum exploitation. You can adjust the country for exploring different markets, gain insights based on organic traffic data, compare the results with your competition, and even spice things up with the "Keyword magic" tool. Although SEMrush is a bit pricey, the functionality and possibilities that it brings to the table are definitely worth every penny.
2. Google Keyword Planner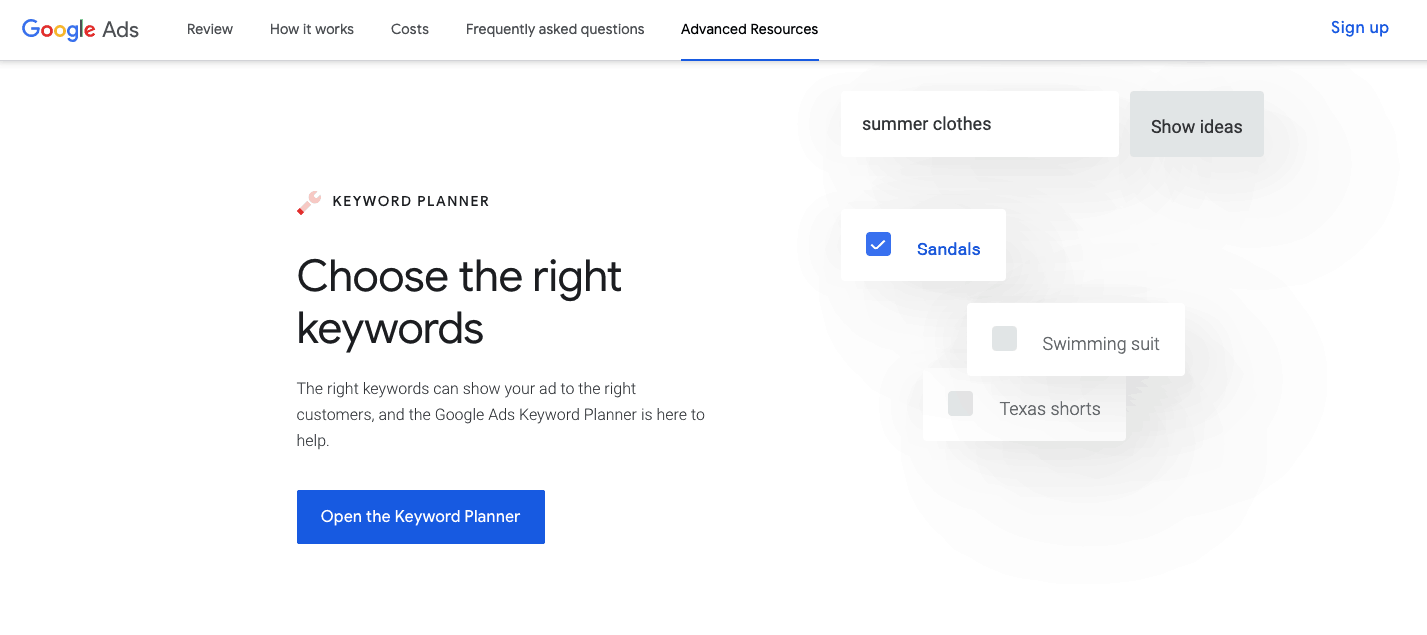 Google Keyword Planner is another masterpiece directed by Google as a service branching from AdWords that takes advertising on the next level. You can conduct a keyword search based on a website, phrase, or a category for both primary and alternative terms.
How do you do it? Simply dive into the "Discover new keywords" feature and start typing. Every search related term will pop up, with an estimate of your competition's interest and search volume. The best part about this software is the insane accuracy and potential it holds since all of the data comes from Google, which gives you hefty leverage over your competition, especially since you can see the average amount people are bidding per click.
Discovering new keywords, research, bid estimates, planning: everything is a click away.
3. KWFinder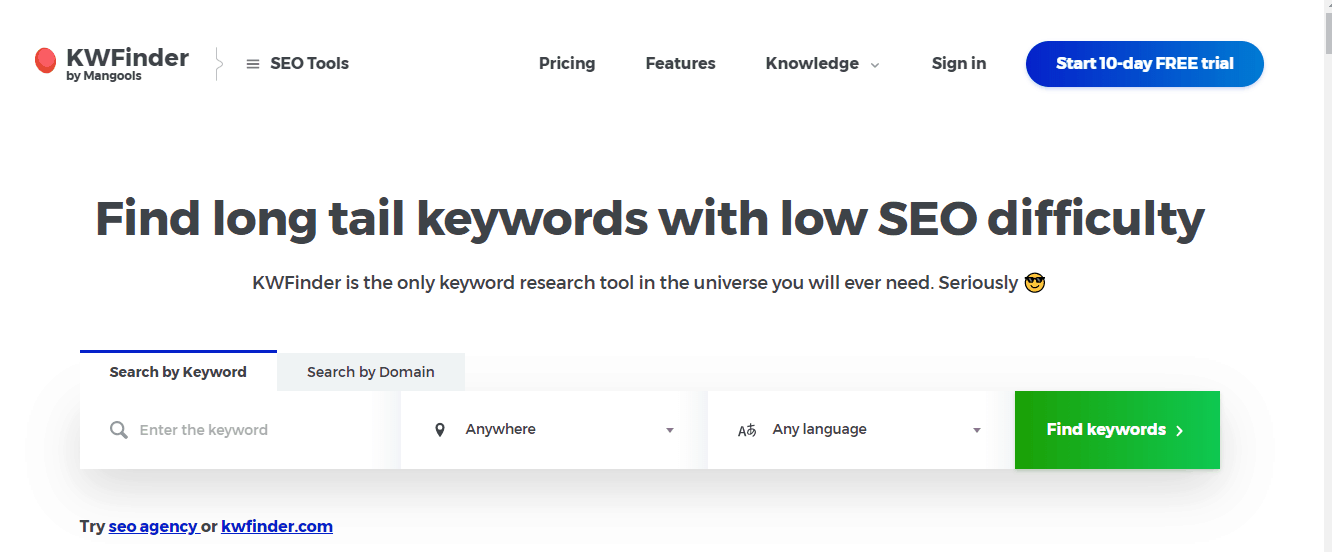 Airbnb, Alexa, or Adidas are only a few big names that are vouching for the KWFinder tool's quality, which excels in simplicity but yet exceptional performance for a very affordable price. What makes this software so useful is their pinpoint accuracy of the keywords sorted by their difficulty. You can easily monitor your competition to get insights on where you should start and where their weaknesses are.
They provide thousands of keyword ideas, 2.5 billion related keywords, 100 million competitor keywords, distributed around 52 thousand supported locations. Local keyword search and SERP analysis, rich insights, searching by keyword or domain, and so many more features, and everything fits neatly into a $25/month budget and a ten-day trial period to examine will it work for you.
4. Wordtracker

Wordtracker is a market research tool that covers the entire region with ease. SEO insights, competitor analysis, PPC insights, data from Google… you name it, and they will probably have it. How do 10,000 keywords per search sound? Pretty appealing if you ask me.
Finding related keywords, insights of search results from multiple sources are only some of the benefits Wordtracker offers. And what about the features? Khm, ungrouped keywords, search trends, SEO competition metrics, SERP comparison, live chat customer service, negative keyword research, just to name a few with more of them waiting for you to become a part of the pack.
5. Ahrefs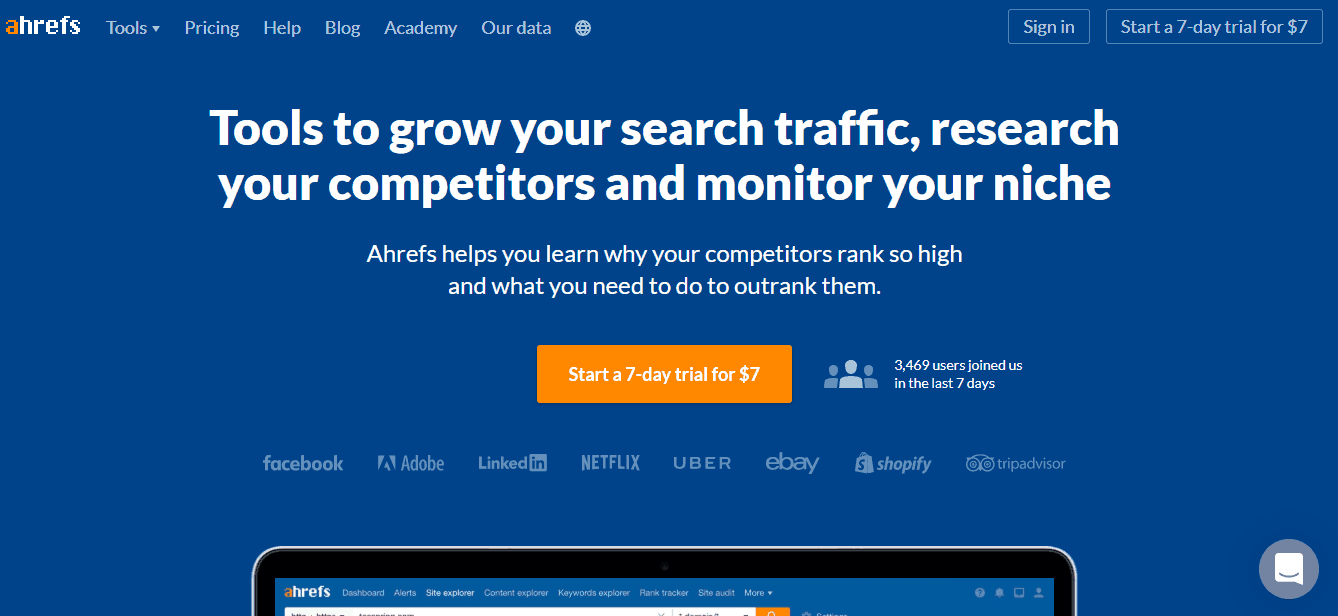 Competitor analysis – check; keyword research – check; backlink research – check; content research – check; rank tracking – check; web monitoring – check. This popular tool is the full package for all of your SEO needs and so much more with finding people that can't wait to see your content falling into the easy category.
In order to get a full experience without a single keyword missed, Ahrefs' metrics include: Ahrefs Rank, URL Rating, Paid keywords, Referring domains, Domain Rating, Backlinks, Paid and Organic Traffic. With super detailed insights and that much versatility and functionality, it's no wonder the hot shots like Facebook, LinkedIn, eBay, and so many others use this amazing software.
6. Seobase Keyword Explorer Tool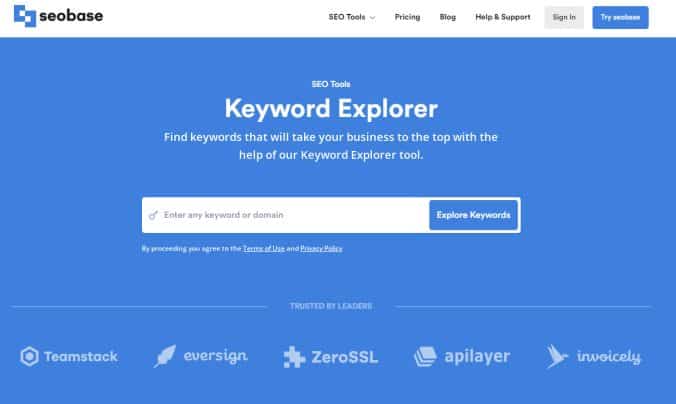 Seobase Keyword Explorer tool is your leading key to ranking high on Google and other search engines. The SEO tool helps you outrank your competitors in search engine results by finding the keywords opportunities with our ideas and suggestions features supported by historical data for up to 12 months. It is an easy-to-use, cloud-based SEO keyword finder tool that you can use online anytime, anywhere. Seobase keywords explorer tool has many features, including;
Accurate search volume data that you can rely on.
Reasonable price, so you don't have to spend a fortune to wrestle with your competition.
Rich local SEO data, you can find the local SERP and long-tail keywords in more than 60,000 locations worldwide.
Precise SERP results for keywords in specific locations; allow you to analyze monthly search trends for the selected keywords.
An adequate understanding of the search intent allows you to find and generate relative keywords and long-tail keywords.
Conclusion
Long-tail keywords are one of the most prolific ways of getting more traffic with better targeting, higher conversion rates, get much better results on voice search, and beat your competition for the ultimate SEO spot. Poke around these tools, figure out which one does the best job for your needs, and deal yourself pocket aces because when you operate with these tools, there are no bad hands to be dealt with!