A compelling logo is essential for leaving a solid first impression and defining your brand identity. It's typically the first thing potential customers or investors see, conveying your startup's mission, values, and personality. Achieving the right balance between innovation and simplicity in logo design is crucial for tech startups, showcasing their capacity to utilize cutting-edge technology while offering clear and accessible solutions. In this article, we will delve into the importance of logo design for tech startups and the methods for achieving the ideal equilibrium between innovation and simplicity.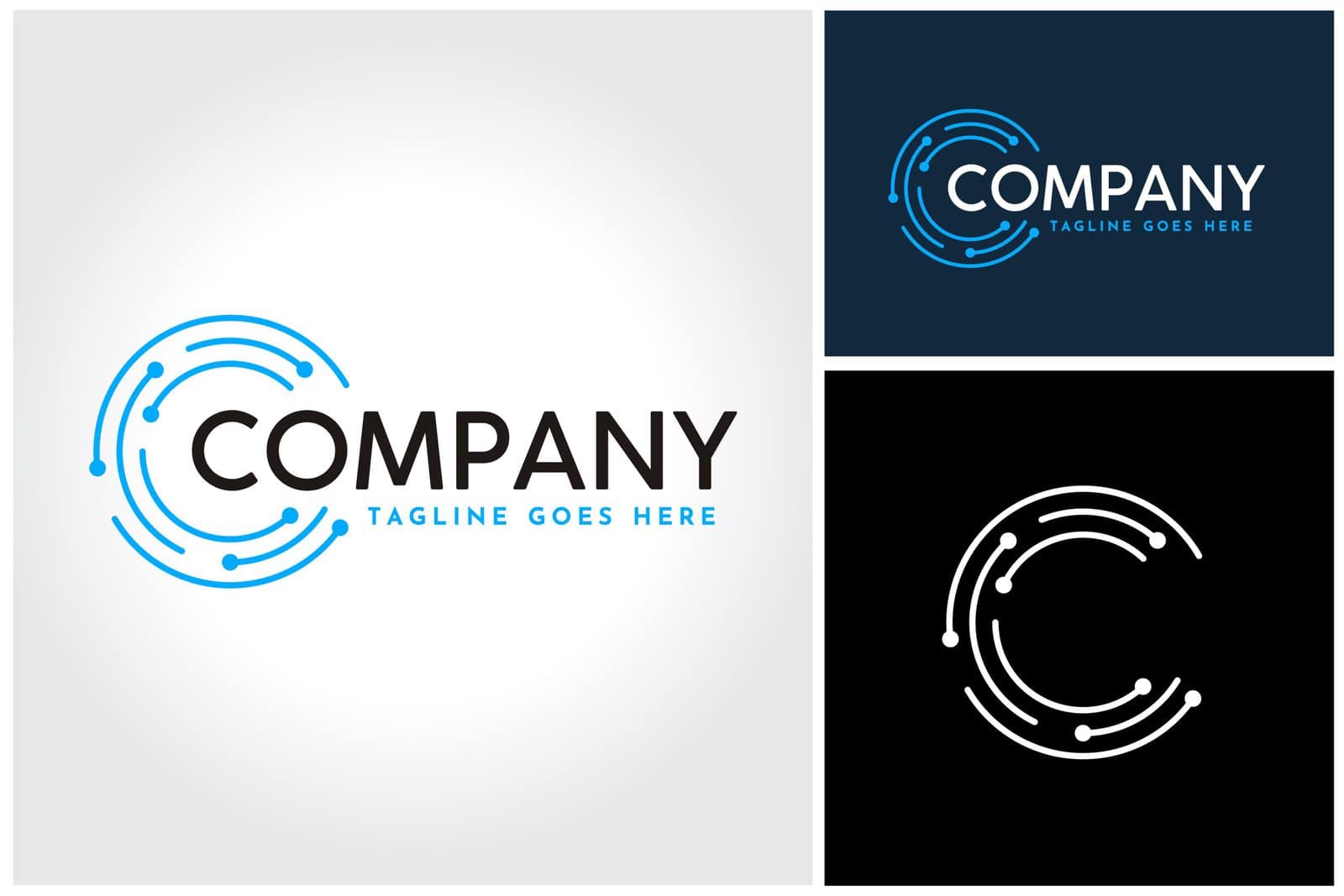 The Importance of a Great Logo
A logo is more than a graphical element, which visually represents your tech startup's identity. Your brand logo is the cornerstone of your branding strategy, fostering trust, recognition, and loyalty among your target audience.
Your logo is frequently the initial point of contact between your startup and potential customers or investors. A well-designed logo can create a memorable first impression, establishing the tone for your subsequent interactions. You can use a free logo maker to attain this goal.
A logo aids in forming your brand identity and setting your startup apart from competitors. It should convey your company's values, mission, and personality. Furthermore, a strong logo is a powerful tool for brand recognition. Over time, it becomes a visual cue that instantly associates customers with your products or services.
A well-designed logo tells your audience that your startup is professional and serious about what it does, building trust and credibility. Your logo will appear on various platforms, from your website to business cards to social media profiles. It needs to be versatile and look great in different sizes and contexts.
Balancing Innovation
Tech startups are known for pushing the boundaries of innovation and should reflect this spirit in their logo design. Innovation can be conveyed in various ways through a logo, boosting your company brand identity.
Use symbols or icons representing cutting-edge technology, like circuits, microchips, or futuristic shapes. These symbols can communicate your startup's innovative approach. Consider using abstract or futuristic design elements that evoke a sense of innovation. These can be eye-catching and memorable.
Innovative fonts or custom lettering can impart a unique and futuristic vibe to your logo, helping it stand out in a competitive market. Choose modern and unique colours that reflect innovation. Bold and unexpected colour combinations can make your logo look fresh and contemporary. A simple and clean design can be innovative in its own right, as it stands out in a sea of complex and cluttered logos.
Additionally, animated or dynamic logos are becoming increasingly popular in the tech industry. These logos can adapt to different contexts, making them a creative way to showcase innovation. Balancing innovation in your logo is about finding a unique way to represent your tech startup's groundbreaking ideas, products, or services. However, it's crucial not to get carried away with complexity in pursuing innovation.
Embracing Simplicity
In logo design for tech startups, striking a balance between innovation and simplicity is crucial. Simplicity has several essential advantages. It enhances memorability, ensuring your logo sticks in your audience's memory with just one look.
Simple logos are also highly versatile, working effectively across various sizes and applications, from small app icons to large billboards, while maintaining clarity and impact. They tend to age well, reducing the need for frequent updates that can be costly and confusing for your audience.
Simplicity fosters clarity, making your logo easily understandable to those unfamiliar with your startup and effectively conveying your core message. It also promotes brand consistency, seamlessly integrating into all your marketing materials ensuring a cohesive brand image.
Simplicity aligns with the prevailing minimalist design trend in the tech industry, reflecting clarity and sophistication. Contrary to misconceptions, simplicity in logo design doesn't mean dullness or lack of originality. It involves removing unnecessary elements while retaining a distinctive visual identity. The challenge lies in crafting a simple logo encapsulating your tech startup's essence.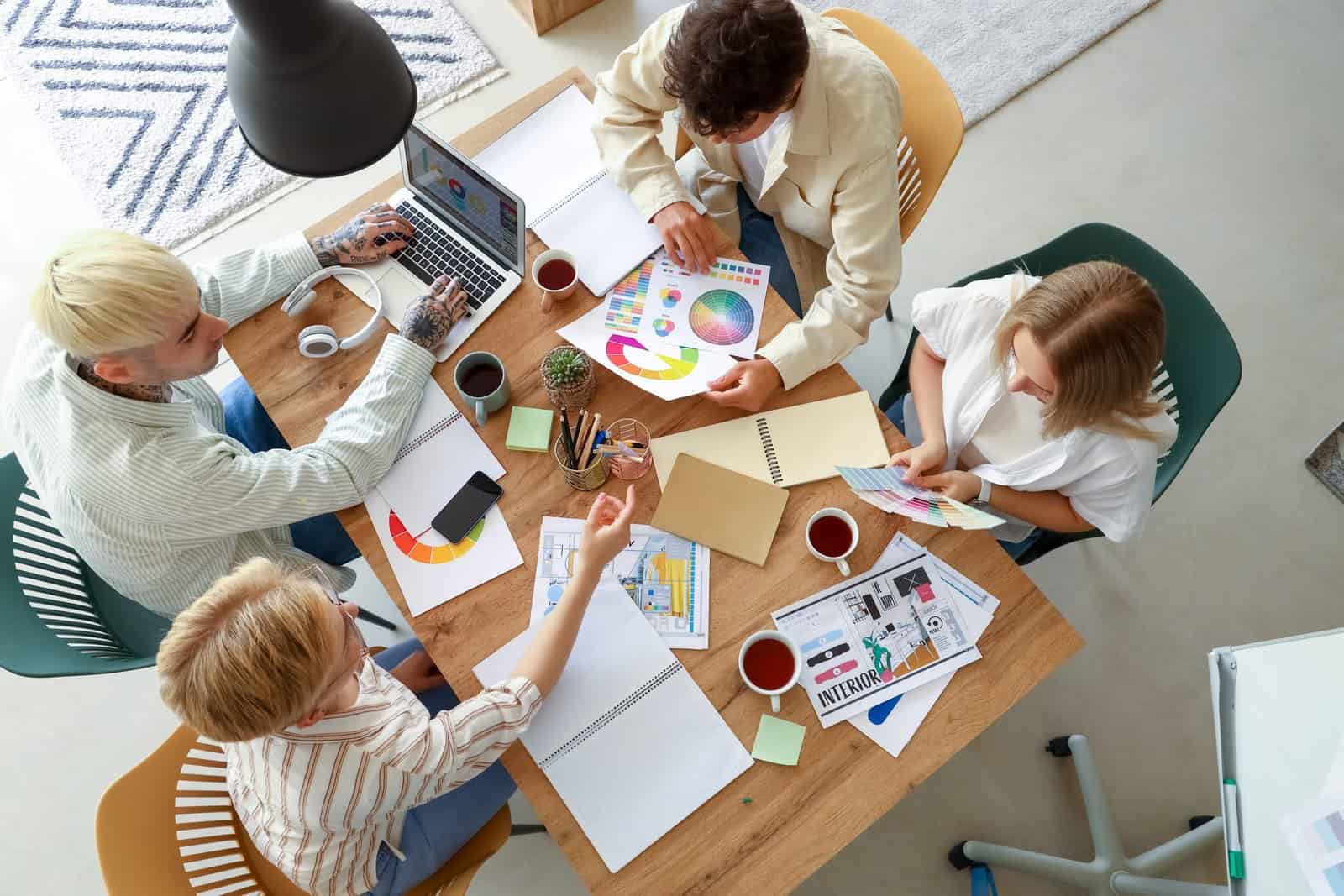 Finding the Balance
The key to an influential tech startup logo is balancing innovation and simplicity, a challenging yet achievable task. Start by comprehending your startup's mission, values, and distinctive selling points. What distinguishes you in the tech industry, and what innovations are you introducing?
Know your target audience well. What appeals to them? What kind of design elements do they respond to? Your logo should resonate with your audience to grow your business.
Study your competitors' logos. Identify what works and what doesn't in your industry. Aim to stand out while respecting industry norms. Brainstorm and sketch logo concepts that reflect your startup's innovation. Experiment with symbols, typography, and color schemes. Test different ideas.
After exploring innovative concepts, review them for simplicity. Can the concepts be simplified while retaining their creative essence? Moreover, you can seek feedback from colleagues, mentors, and even potential customers. They can provide valuable insights and help you refine your logo ideas.
The design process is iterative. Don't hesitate to revisit the drawing board and make revisions. In some cases, minor adjustments can yield significant improvements. Consider employing a professional if you lack graphic design skills. They have the expertise to bring your vision to life effectively.
Before finalizing your logo, test it in different contexts, from digital platforms to print materials. Ensure it looks great everywhere. Think about your logo's longevity. Will it still be relevant and effective in a few years? Avoid overly trendy elements that may quickly become outdated.
Remember that your tech startup logo is a long-term investment in your startup's brand. It's the face of your company, and frequently changing it can confuse your audience. Therefore, finding a logo design that balances innovation and simplicity from the start is essential.
Conclusion
Logo design for tech startups is a delicate dance between innovation and simplicity. Creating a logo that faithfully represents your startup requires striking the right balance between these elements. Your logo transcends mere design; your brand's face embodies innovation and is the key to a lasting impression. The outcome will be a logo that endures over time, much like the innovative solutions your tech startup introduces to the world.