When searching for a functional, high-quality theme on WordPress, There is a lot of things that we should keep in mind. First and foremost, the theme should be highly professional, providing simplicity.
The colors should be simple, not too vibrant; it can defocus the students and drag their attention away to other things.
When choosing a theme, you should focus on making it accessible on all screen sizes. That means that it should be accessible from your mobile phone, laptop, etc.
This #article guides you on finding a perfect #WordPress #theme for school.
Remember to keep an application form on hand to check all relevant information about the students and make it easy for them to choose online courses.
The plugin you will use should be supported by the theme and should not cause additional issues.
Check what the theme offers, why it differs from other themes, what the pricing is. However, you should see if you can locate anything for a lower price that is possibly of higher quality.
For those who don't want to waste time searching for your perfect WP theme, we have conducted 2 of the best WP Themes for School. One is completely free and one with fair pricing.
1. OceanWP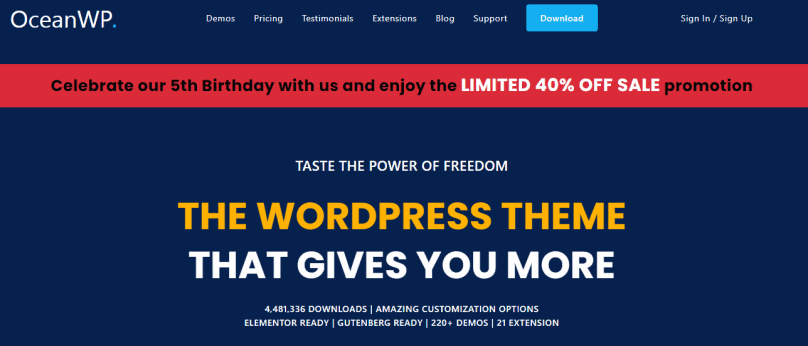 With this multipurpose theme, you can easily create any website with ease. Thousands of developers use this theme. It is entirely free, meaning that you can get access to all of the premium features. Some of the fantastic features that OceanWP offers:
Easily manageable website
Beginner-Friendly
Responsive in the quickest time
You don't need to have any coding skills to control your site. Everything is easily accessible.
Customize it to fit your preferences, with all of the different typography settings and available colors.
Global site Layouts make your site unique
7 fully customizable Header Styles, including the transparent header.
Multiple logo options that are mobile-friendly.
It has a fast page load, which is crucial not to drive the users away. New research which Google conducted shows that around 53% of users will leave if the page does not load within 3 seconds. It has multiple demo sites for education, making you build an online presence quickly.
At this moment, there are 4,444,259 downloads. When you look at this, it is a pretty large amount, which provides you comfort believing in their abilities. As we stated above, this theme is entirely free.
2. Ultra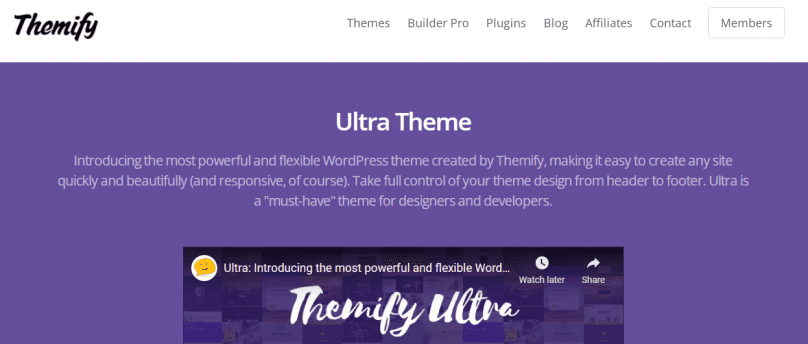 Simple but efficient, this is what the Themify Ultra theme provides. This theme is considered one of the most flexible WordPress themes out there. It is all you can choose from; they come with tons of pre-made demo sites and design skins.
You don't have to interfere with any code; you can build your site easily and quickly. The ability to have complete control over your site from the ground up is a fantastic advantage they offer.
You can create your site as unique as possible by having complete control over everything from the header to the footer! They provide you with 17 different header designs. Speaking of features, let's look at more of them:
Get 12 bonus addons by purchasing the Ultra theme
60+ pre-designed layouts, with three simple steps. Choose and import the design, edit your content, and the third most crucial step, relax!
You can create an unlimited amount of responsive layouts with the drag and drop builder
Custom styling
Animations
Video Background
Six header backgrounds. Upload a background image, choose a color you like (15 pre-set colors), insert a slider, insert a video, or even make it transparent. Whatever you choose!
Typography
By scrolling through their page, you can see the Education pre-made demo site. Please go check it out yourself!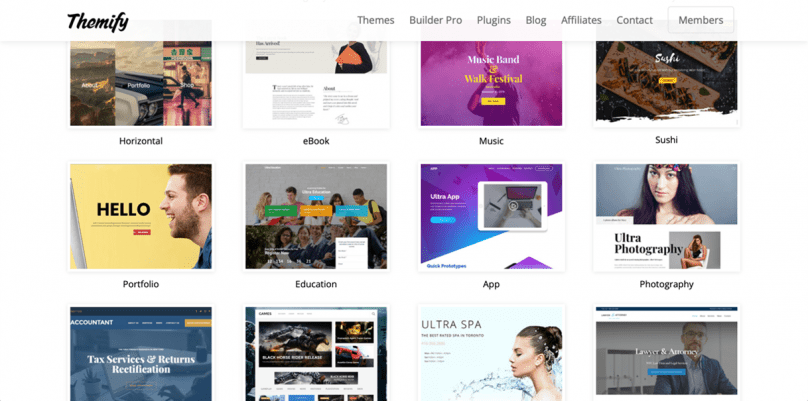 Now, let's talk about the pricing. Because this theme does all of the work for you, this is a solid price for you to pay. Also, the crucial fact is that if this theme does not fit your standards by any chance, or you have changed your mind, they have a 30-day money-back guarantee!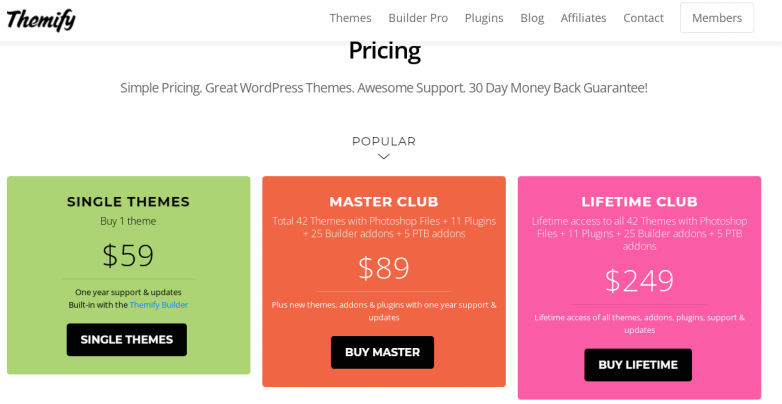 Conclusion
This article showed you a short preview of how and what to look for in a theme.
Also, we listed two unique themes that millions of people love. And those of you who don't have that much time on your schedule to look for one. Get going and study along with these two themes.