The Internet has come a long way since the days of dial-up access and static web pages. Now, everyone expects super-fast website load times, content with interactive functionality, and multimedia formats such as video. However, this improved performance comes at a steep environmental price.
#Content accessed on the #Internet is stored in servers housed in #DataCenters, many of which are sprawling facilities that devour over 100 MW of electricity each to power and cool equipment.
In 2018, the peer-reviewed journal Environmental Research Letters estimated that by 2020, U.S. data centers alone would use ~135 billion kWh.
Data centers are also a significant source of greenhouse emissions. The Natural Resources Defense Council forecasts that by 2020, the generation of electricity to power data centers will lead to the emission of 100 million metric tons of CO2.
Thanks to increased public awareness of the environmental impact caused by "server farms," many web hosting providers now use sustainable, energy-efficient data centers to serve customers. If you want to slash your online carbon footprint, choose eco-friendly web hosting providers that "go green."
What Are Green Data Centers
Sustainable data centers deploy energy-efficient technologies and processes to decrease their energy consumption. Low-power servers, free air cooling, evaporative cooling, ultrasonic humidification, hot and cold aisle containment, and the reuse of waste heat are various strategies data centers employ to reduce energy consumption.
Data centers located in the U.S. can be certified as green by either the U.S. Green Building Council (USGBC) or Energy Star, a program run jointly by the U.S. Environmental Protection Agency (EPA) and the U.S. Department of Energy.
The EPA also oversees the Green Power Partnership Program, which encourages organizations to "reduce the environmental impacts associated with conventional electricity use."
Choosing a Green Web Hosting Provider
Below, see a comparison between four top eco-friendly web hosts. Their data centers are either powered by renewable energy or they mitigate their use of conventional power by purchasing Renewable Energy Certificates (RECs) and/or Carbon Offset Certificates (VERs).
1. GreenGeeks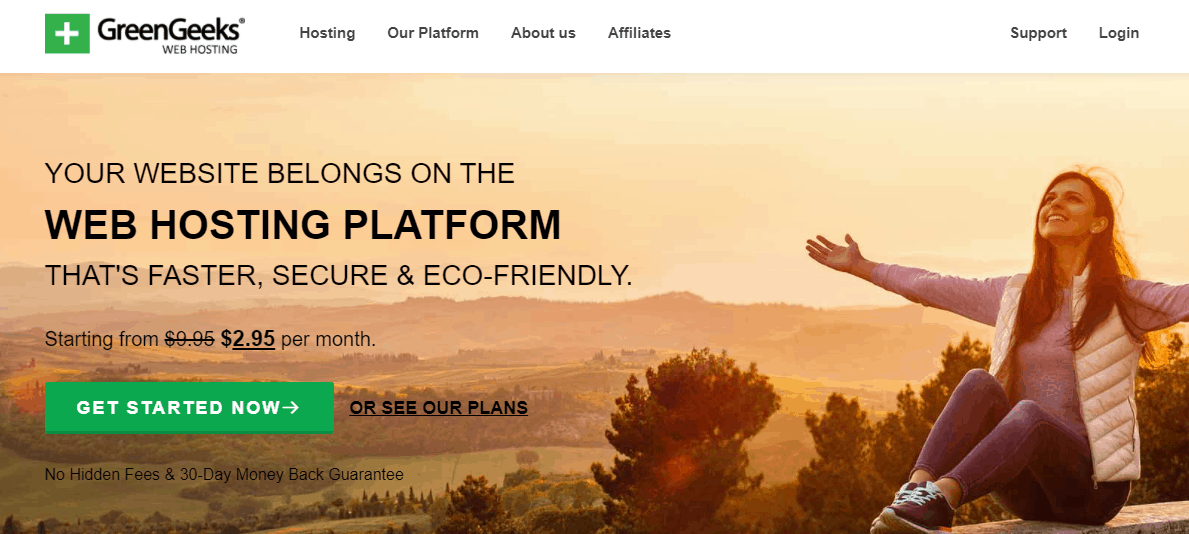 When researching green web hosts online, you'll invariably find this company topping every list of eco-friendly hosting providers. As a 300% renewable energy web host provider, GreenGeeks sets the green standard for its competitors to follow.
For every kWh of power GreenGeeks uses, it returns three to the power grid by purchasing RECs from Oregon-based Bonneville Environmental Foundation. GreenGeeks is also a member of the EPA's Green Power Partnership Program.
Besides being the greenest of the green, GreenGeeks offers various hosting plans with an exceptional range of features serving web developers and tech newbies alike. Thanks to its high-performance servers and 24/7 customer support, GreenGeeks earns kudos for combining environmental stewardship with great user experience.
2. DreamHost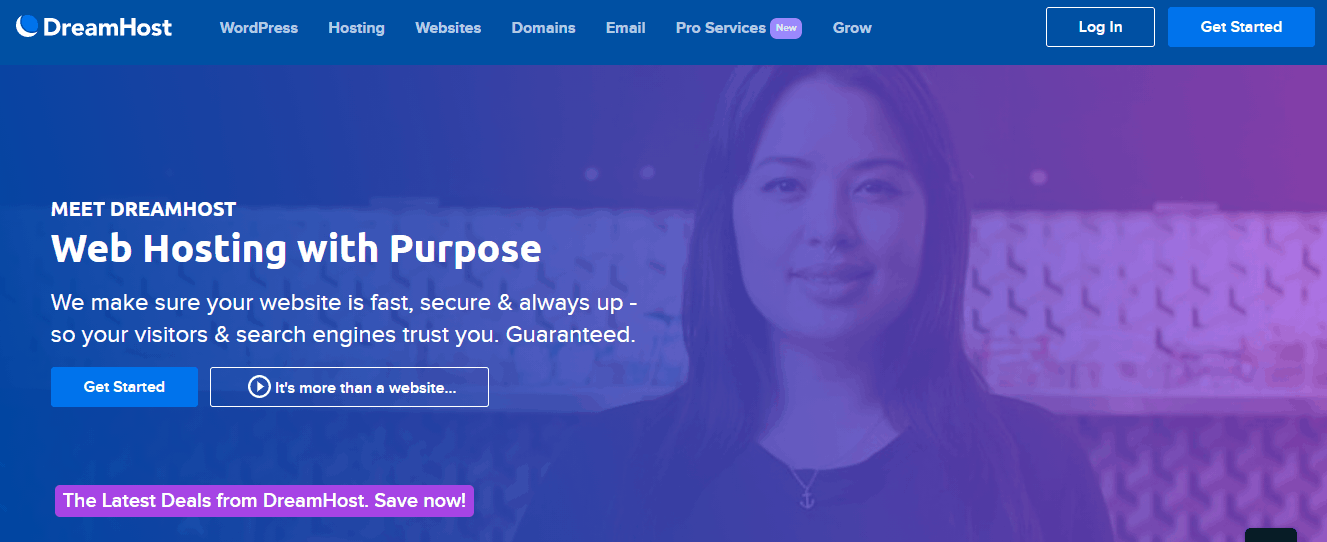 A self-described carbon-neutral company, DreamHost has taken steps to reduce its carbon footprint by initiating eco-friendly measures such as installing CFL lighting in their data centers and offices and encouraging employees to telecommute and videoconference instead of travel. Also, DreamHost uses servers driven by power-efficient processors.
Yet DreamHost could provide more details on its green initiatives besides merely claiming to be "partners in state-level 'clean wind' programs." Also, its data center power is only partially renewable.
Like GreenGeeks, DreamHost provides automated daily backups and 24/7 customer support. But GreenGeeks employs MariaDB databases, considered superior to the MySQL databases DreamHost uses. Too, DreamHost relies on the Ubuntu OS for its VPS servers. GreenGeeks deploy CentOS, a more stable and (arguably) more secure platform.
3. HostPapa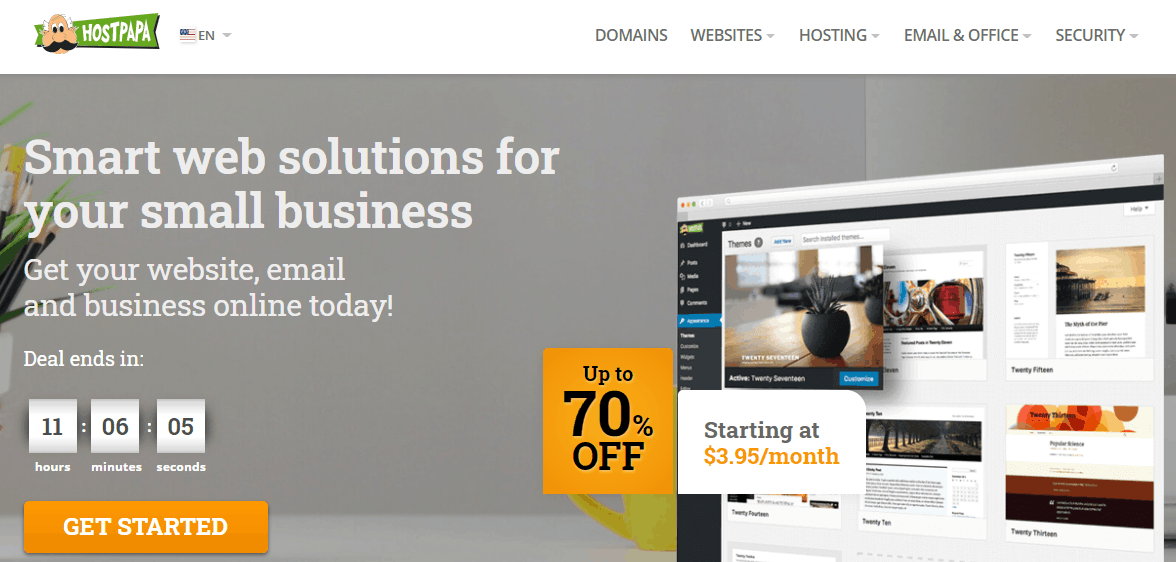 One of the first web host providers to opt for renewable energy to power their data centers, HostPapa—like GreenGeeks—purchases RECs to offset the power they use. Both providers deploy reliable, high-speed SSDs in their servers and guarantee 99.9% uptime.
However, HostPapa has yet to offer a dedicated hosting solution. (GreenGeeks renders both shared and hosted options). While adequate for smaller customers shared hosting lacks the performance, security, and flexibility of dedicated server hosting.
Both companies provide outstanding customer support 24/7/365. On the other hand, HostPapa charges customers extra for data backups; GreenGeeks does them for free. As an observer noted when comparing these two providers, HostPapa's "okay-but-not-exemplary green policy" doesn't match that of GreenGeeks.
4. iPage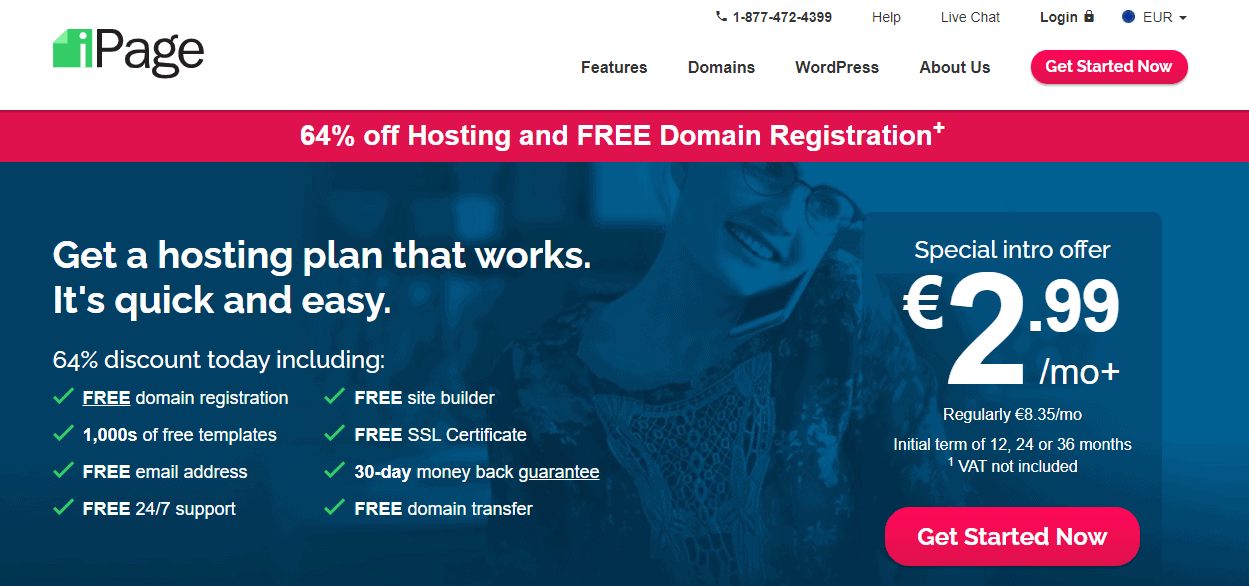 Considered a leading budget hosting provider, iPage goes green by offsetting its carbon presence at a 2:1 ratio. However, as with many budget hosts, iPage's affordability means that its plans lack the speed and features other providers routinely deliver. Thus, iPage caters to customers new to website building.
iPage—as do GreenGeeks and HostPapa—provides customers with eco-friendly banners for use on websites to display their commitment to the environment. Like GreenGeeks, iPage negates its carbon footprint by buying wind power RECs.
Other iPage demerits include no free data backups (each costs $100) and a lower guaranteed uptime compared to other hosting providers. Yet iPage offers 24/7 help support with chat, email, and phone options along with an extensive DIY knowledge base of tutorials.
In Sum
When measured against these providers, GreenGeeks web hosting is an obvious choice for eco-friendly hosting solutions. For that matter, GreenGeeks fares well compared to other web host providers over a range of metrics.
If responsible environmental stewardship, robust performance, and acceptable speeds with responsive customer support are your priorities, you'll likely find that GreenGeeks is a good fit for your web hosting needs. They offer a 30-day unconditional money-back guarantee.