Have you ever tried to manage an event? If you have, I am sure you saw how challenging it can be. Right now, with everything going on in the world, it is even more difficult to plan and manage an event. There are a lot of details you should be paying attention to.
It is very important to be #organized and on top of everything to prevent any misunderstandings and mistakes.
Planning events is stressful as it is, and even more during the pandemic. But, it doesn't have to be. Everything you need to plan and manage an event can be put online. You don't have to worry about spilling coffee on your planner or accidentally throwing your papers in the trash. With the help of WordPress and its plugins, you can enjoy the process of bringing your community together.
That being said, here's a list of the best event calendar plugins!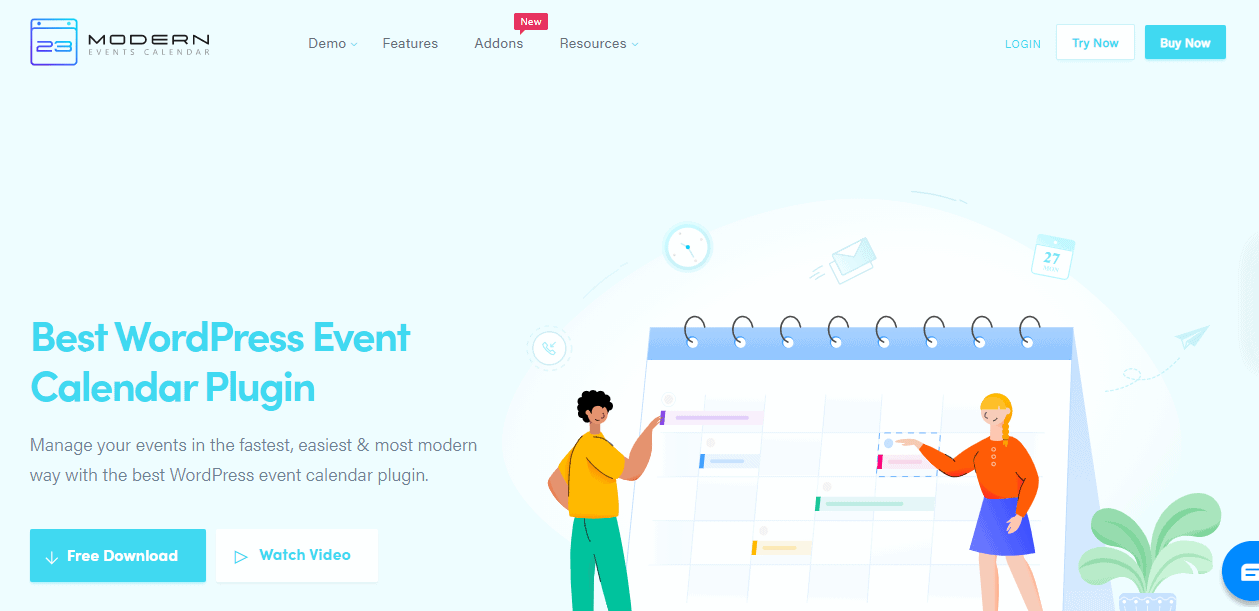 On top of the list is the Modern Events Calendar plugin. It is a tool you can use to effortlessly manage events and also sell tickets online. It allows you to accept bookings from your visitors and have full control over all of your events.
You can choose from over 50 different layouts, but also have creative freedom if that is what you want. You can adjust the appearance of the calendar to better suit your WordPress website. Everything else is fully adjustable to your liking as well. Choose to show or not to show every little detail. It is all up to you. There are even options to show expired and upcoming events. So you can reminisce about earlier parties and also look forward to new ones.
Other information can also be added, such as pictures and a location if it is relevant.
The booking system allows your visitors to get and pay for the tickets. And you can choose whatever payment method you want and connect it to your calendar.
Modern Events Calendar plugin starts at 59.99$ and has everything you might need for planning your event. It is easy to use and seamlessly matches your website, making it the perfect choice.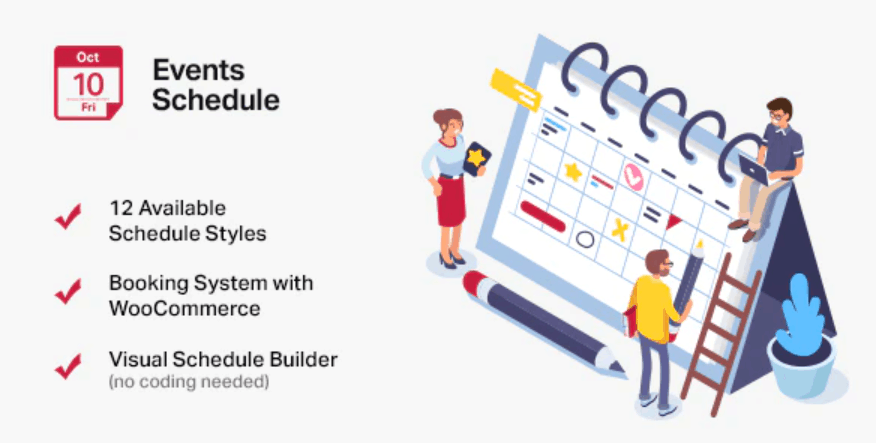 With the Events Schedule plugin, you can choose from 12 different schedule layouts. Each of the layouts has a unique design and various features. Users can change the colors of the layouts as well as the way the events are listed.
You can set up weekly classes, sell tickets, and set up any kind of schedule you need. It is very useful for beginners and basic WordPress users, and anybody can use it since it is very easy to navigate. It takes just a few seconds to set everything up without overcomplicating it.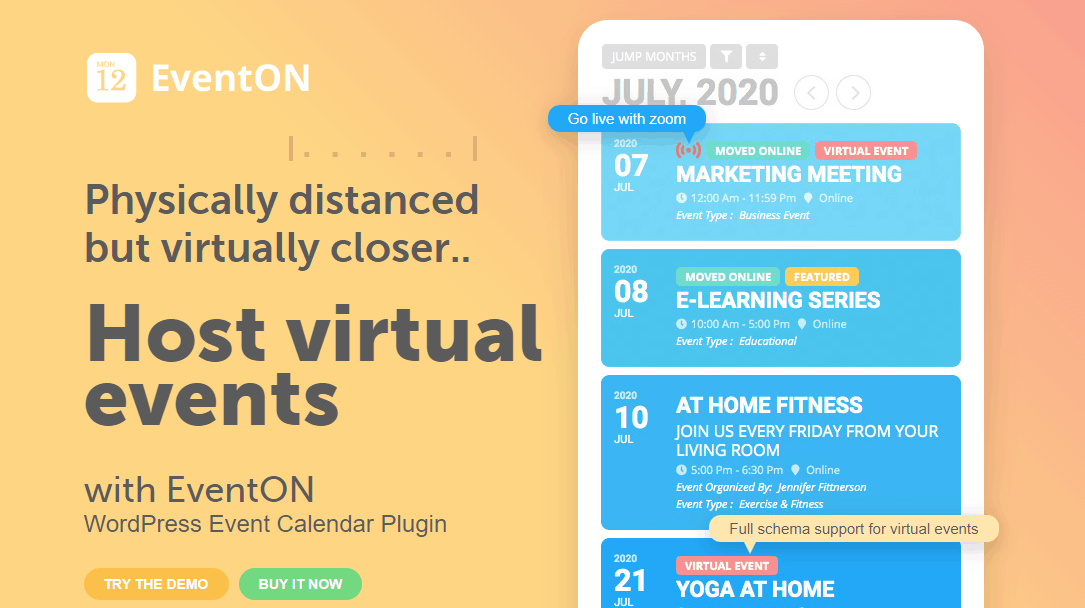 EventOn is one regularly updated plugin. It is perfect for minimalistic clutter-free websites while still being colorful and cheerful. It comes with a large number of features and can be customized to suit your needs.
EventOn has an interesting new feature, especially useful in these socially-distanced times. It offers live Zoom calls, allowing its users to host events in new ways. Your visitors don't even have to leave their homes to attend the event.
You can customize your calendars as much you want using a range of colors and shapes. Provide more information for your events by using shortcodes and sidebar widgets.
All in all, EventOn is an affordable plugin worth checking out.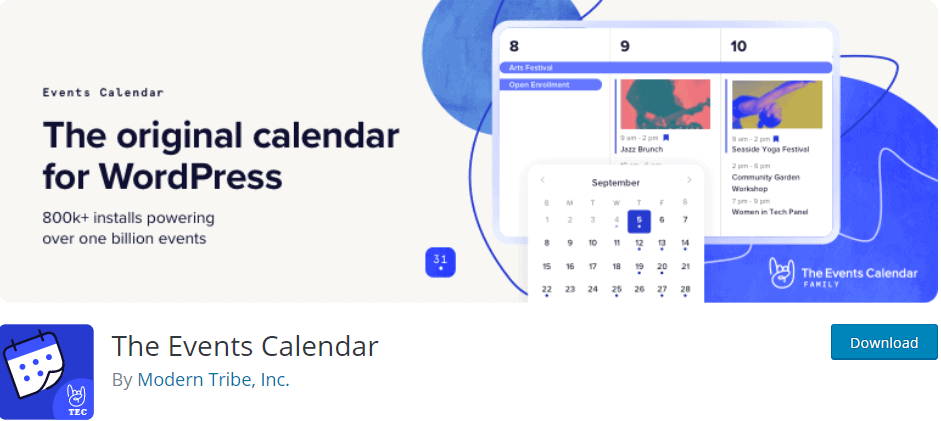 The Events Calendar is an original WordPress plugin and is very minimalistic, practical, and easy to use. It is perfect if you don't want your calendar to take over everything else on your website.
There is a free version and a premium one, however, the free version offers plenty of features for basic users. You can choose from two different calendar views, a monthly view, and a list view. It is easy to understand and quick to set up and customize.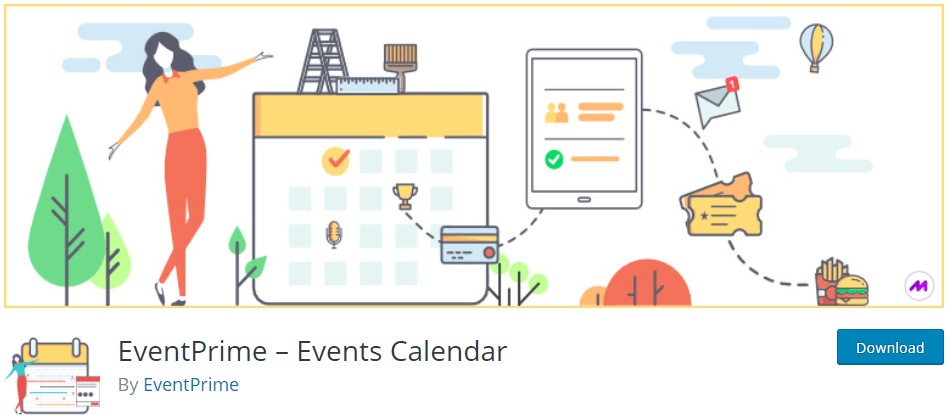 EventPrime is another plugin suitable for beginners since it is very easy to use. Simply create events by clicking on a date. The events can be both free and paid. You can add a lot of different details to your events, such as locations, performers, and more. Every event can be color-coded and set to recur.
Visitors can pay for the tickets via Paypal, as well as Stripe, or simply offline. All of the events can be displayed daily, weekly, monthly, as an event list, or as an event card.
There is a free version and a premium version.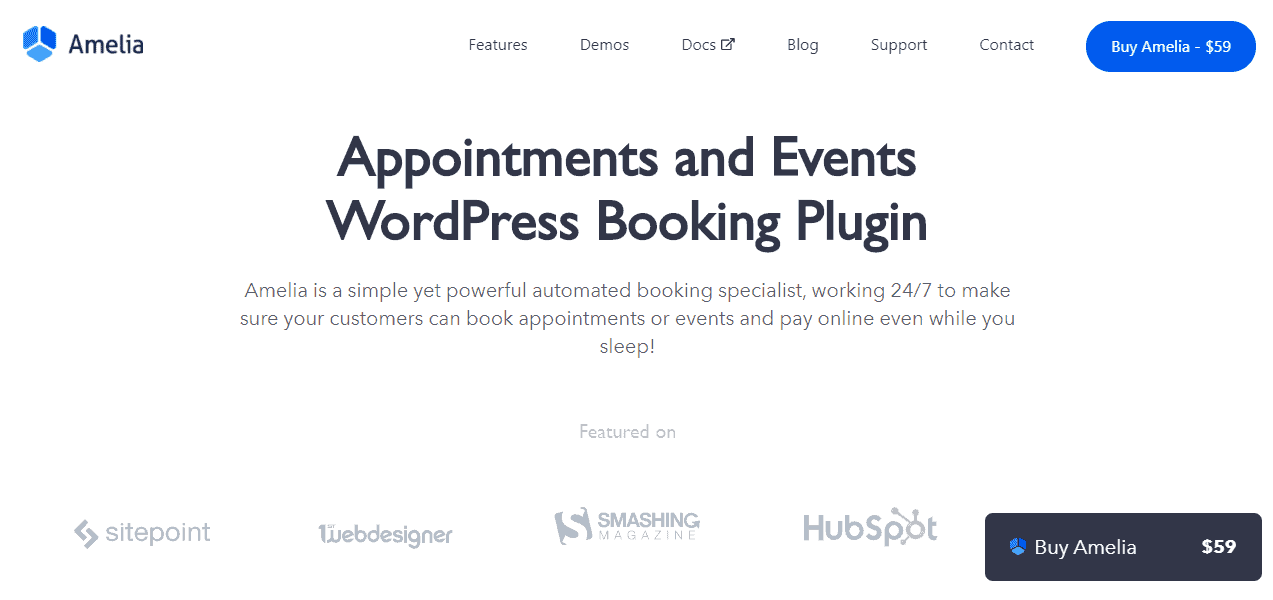 Amelia is the perfect plugin for you if you have a business. You can create events, display the events, make automatic online payments, and even manage your employees' schedules.  The plugin will make sure that there are no double-bookings.
Amelia is used all over the world for business purposes. It is well-maintained and regularly updated. And there is a free and premium version.
In the free version, you can set up a weekly calendar and change basic settings. However, in the premium version, you can have automated online payments, recurring events, notifications, coupons, and more. It has a flat price, meaning once you pay for it, you have it.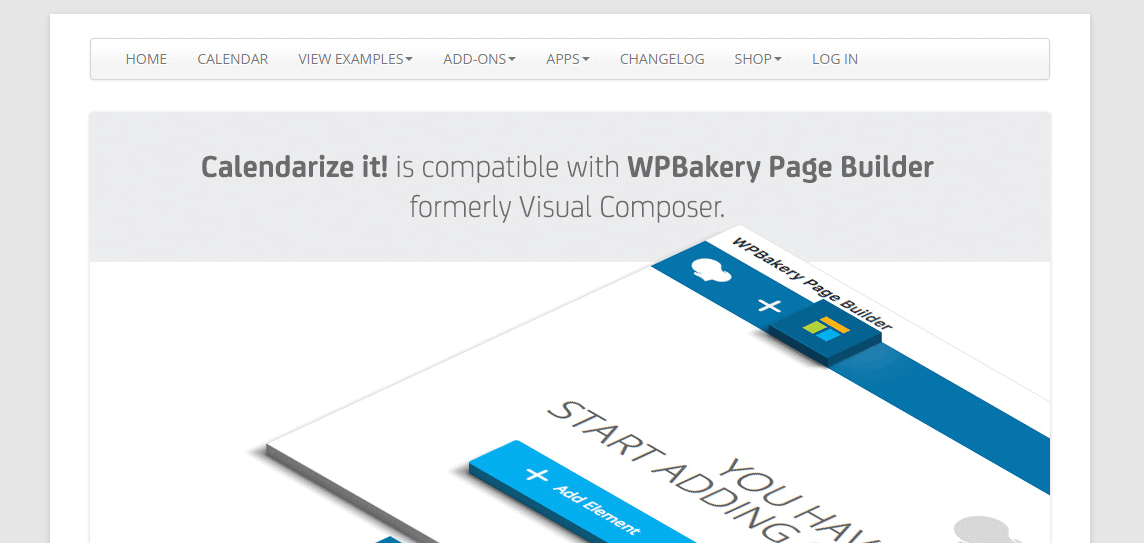 The Calendarize it! plugin offers various calendar views, such as month view, day view, and week view. You can also add a range of widgets that can be easily customized to match your website. You can change colors, fonts, and margins.
Calendarize it! has a lot of core features, but there are also add-ons available to create an even better calendar. Those are all optional, and its core features are plenty of fun on their own.
Final thoughts
All in all, there are a lot of options for when you need an event calendar. Each of the plugins mentioned here has its own charm. However, the one that stands out the most is the Modern Events Calendar.
Using this plugin, you can upload events yourself and you can let your visitors upload them through the submission forms. There are several detailed settings and options when configuring the way your calendar looks and works. So be sure to check it out!