A company that relies on decade-old methods of cybersecurity is destined to suffer heavy losses in the case of any cyber attack. Just like there are new ways to improve business operations, the advancement in technology led to better ways of conducting both frauds and defense against them.
Nearly one in five users has been exposed to some form of online threat. However, with the growth of artificial intelligence, new ways of detecting and preventing threats have been developed.
This type of software usually requires a monthly fee, yet it ensures real-time defense against a variety of threats. Keep in mind that cyber threats can lead to serious short and long-term problems for your company.
Cybersecurity risks explained
Before I explain how cybersecurity risks are mitigated, it's better to first explain what they are. If you've spent some time on the internet, you probably received emails from unknown senders, asking you for money, accounts, or personal data.
While personal exposure to scams doesn't feel comfortable at all, online software and web hosts have this on a whole new level. Companies that are responsible for their online applications, or that manage web hostings, have quite important tasks at hand.
Thousands or in some cases millions of people are visiting these websites with the aim of conducting some activities. If someone was to breach their security measures they would be able to misuse user data, steal other people's websites or at least valuable info, or even conduct financial scams.
Common cybersecurity risks include:
Malware
Phishing attacks
Misconfiguration
Insider threats
These risks can be mitigated through multiple methods, each requiring a specific investment and operation to be adequately implemented. Keep in mind that even individual employees who aren't necessarily responsible for large operations can lead to compromising situations.
This is why it's important to implement cybersecurity measures from the ground up. Yes, you can spend money on the most expensive software and equipment, but it's still important to have a tech-savvy team that can recognize problematic situations.
Risk mitigation software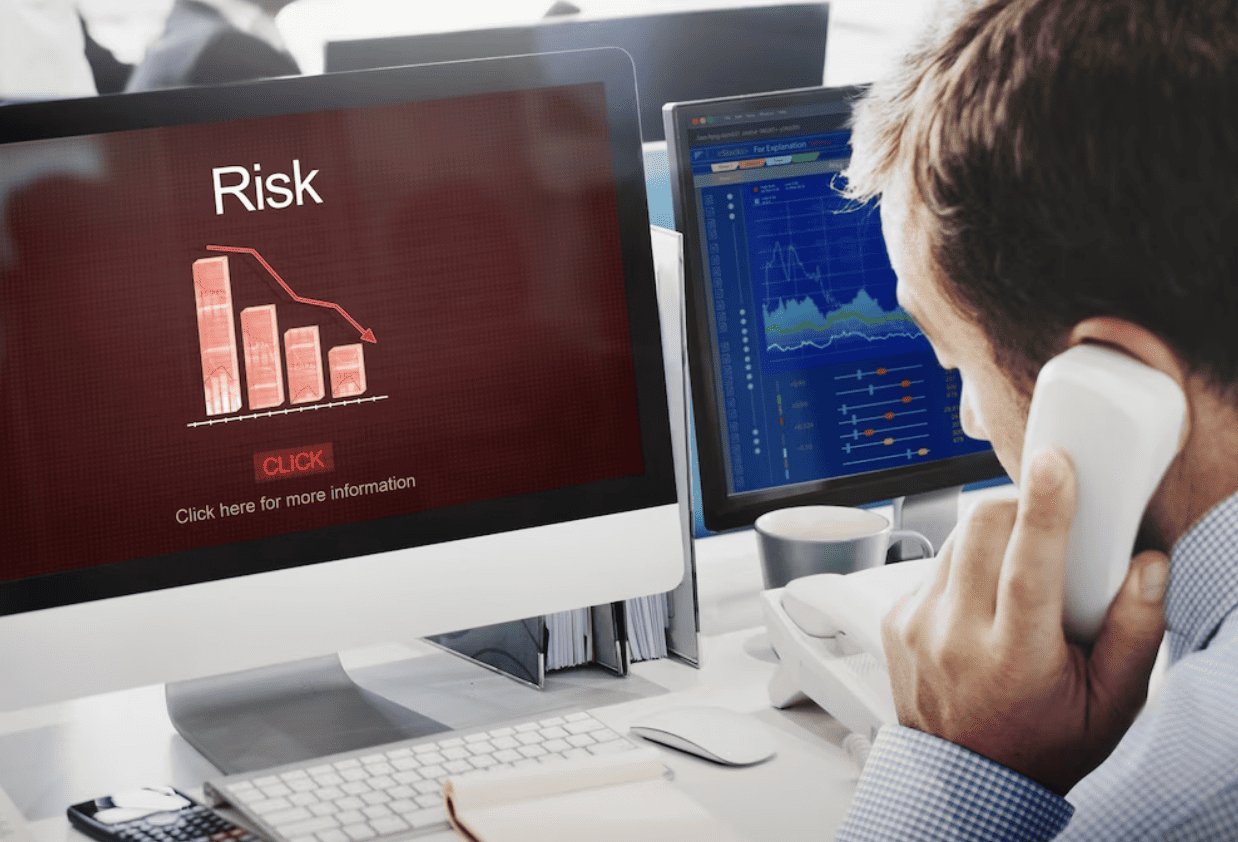 The goal of this type of software is to help you detect, analyze, and prevent fraudulent activities that occur on your website. While it's similar in some ways to anti-virus software, risk mitigation software is targeted more towards companies than individuals.
There's a large amount of financial risk management software that can help software and web hosting companies minimize the chances of being victims of financial fraud. Risk mitigation software comes packed with various features, and finding the most suitable one can take time and research. 
Once you've accessed risks through this software, it's up to you to decide which method of risk mitigation strategy you're going to use.
Efficient risk mitigation methods
Just like there's almost an endless amount of ways in which someone can threat your business, there are many ways in which you can defend it. This list is far from being complete, yet it's going to be enough if you're looking to get an insight into common ways of risk mitigation.
Risk acceptance
There are some similarities in the risk acceptance and risk avoidance methods. They both include a more passive approach. Risk acceptance is a method of dealing with risk by simply accepting the fact that the risk exists. 
This method makes sense if the chances of the risk occurring and the impact it will have are minimal. Furthermore, this method is used if bothering to minimize or prevent that risk leads to much higher expenses than its acceptance.
Risk avoidance
In our daily lives, we are often looking to avoid risks. While those risks can sometimes lead to progress and exiting the comfort zone, the reasons why we avoid them can be just as legit. Risk avoidance is a method of avoiding the process that can lead to damage or increased chances of that risk unfolding. 
For example, if a certain team of your company struggles every time it works on a certain activity, it's obvious that you will have to avoid giving them responsibilities of that kind. This way, you're minimizing the chances of setbacks occurring.
Risk sharing
Large projects are rarely executed by a single company. There are usually multiple parties involved, whether they are partners, stakeholders or contractors. Considering this, risk sharing is a method of fairly distributing the risk among partners. 
This method is implemented when a risk is significant, and its consequences might deal serious blows to your company. In this way, you're minimizing the impact that it will have to each partner individually.
However, large problems might occur when this method is utilized. Sometimes the decision-makers in the company that chose risk sharing aren't transparent with partners or the risk wasn't properly assessed. Unfortunately, this can lead to large discord among partners, potentially jeopardizing the project.
Risk reduction
One of the most logical ways of dealing with risks is by minimizing the chances of them occurring. If you're walking down a street where there are multiple construction sites, you would likely cross it even if they don't seem too dangerous.
In terms of project management, companies decide to use risk reduction to prevent problems that might occur. One of the best ways to achieve this is through risk mitigation software, as it allows you to accordingly measure risks and take the correct steps to handle them.
With proper software of this category, you can defend yourself from cyber threats and notice fraudulent activities on time.
Risk digitalization
While there are various ways to use software in ways that can complement other risk mitigation methods, risk digitalization relies on using digital tools and technology to identify, evaluate, and deal with risks.
In this context, a risk mitigation software is a perfect example of this method. However, you can use adequate risk mitigation software to reduce risks, help it identify, and then avoid it.
Finding good risk mitigation software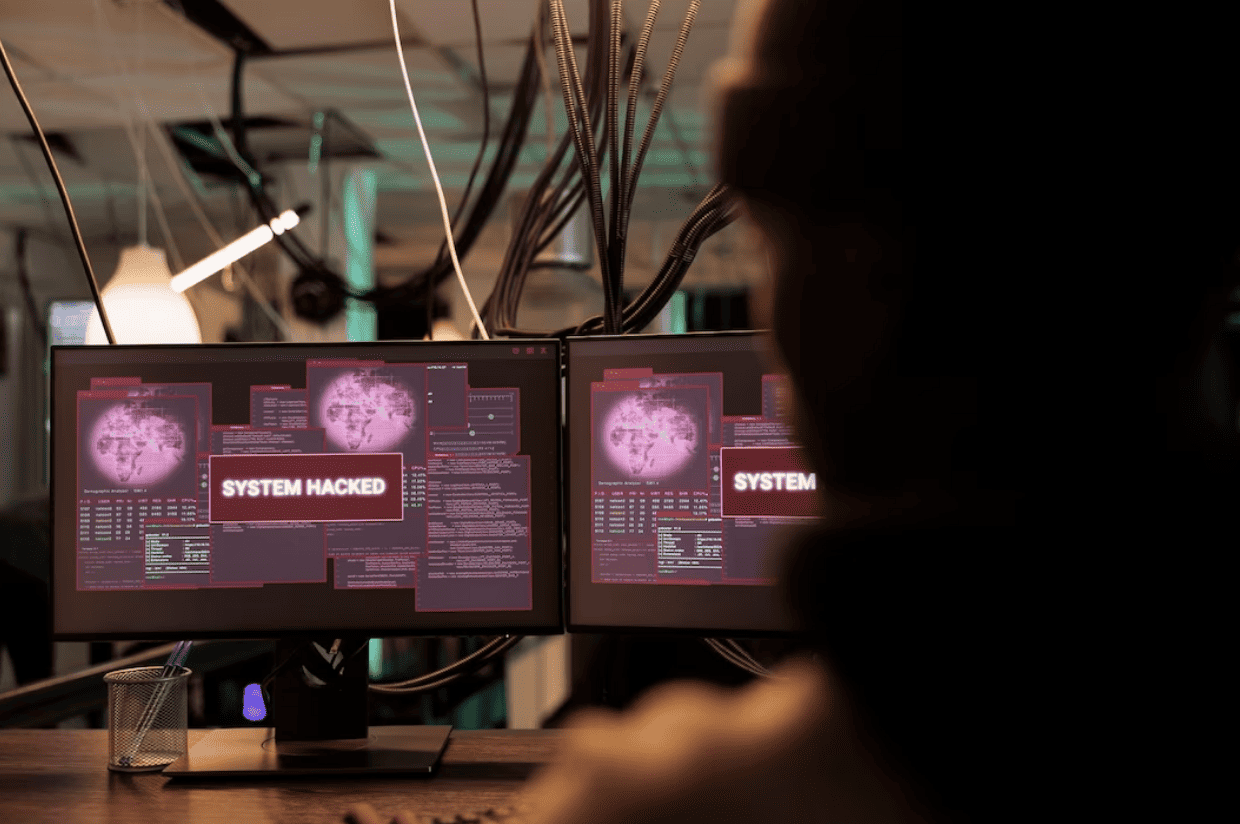 Let's consider two different types of websites. One is an online store while the other one is a forum for a certain hobby. Both of these websites are responsible for security, yet they have different priorities.
An eCommerce business needs to ensure that all transactions that occur on its website are legitimate. On the other hand, forums need to keep their user data protected from third parties that might want to misuse them.
When it comes to software, their responsibilities are two-fold. They have to ensure legitimate transactions through their website but to also be transparent with user data and do what's in their power to protect it. In terms of regulating bodies, they are exposed to more risks, they have to maximize their cybersecurity capacities.
So when searching for good risk mitigation software, you need to keep in mind that it should have features that will ensure safe transactions. You should either look for a risk mitigation software that also has data safety measures, or pair it with software of another type.
A useful feature that this software might have is risk scoring. For example, some transactions or traffic might seem like it's fraudulent yet it can be an isolated case. So instead of automatically rejecting it, the software will just label it as risky and allow you to accept it manually.
Nowadays, various types of software have been improved by utilizing machine learning and artificial intelligence. These concepts are quite helpful in cybersecurity as they can analyze vast amounts of data for a fraction of the time it would take a human.
Compliance suggestions and requirements built into risk mitigation software can further ensure that you're operating according to safety measures.
Proper risk mitigation software can save your company
In the past, we've seen companies that have been leading the IT industry get completely wiped out because of poor cybersecurity practices. Whether that was a problem caused by poor management or outdated software, it led to fines that cost them millions. On top of the financial losses, the blows they suffered to their reputation further decreased their popularity and users.
Considering all that, a recurring fee for efficient risk mitigation software can save your company in times of trouble. Cybersecurity is quite important for software and web hosts as it is responsible at a much higher level for data than some other industries.
Do a cybersecurity audit through a third-party individual or a company, or hire an in-house expert who will help you choose the most useful methods for your situation.
About Writer
Veljko is a student of information technology that paired his passion for technology with his writing skills. He enjoys researching topics such as robotics and programming and cultivates his knowledge in philosophy, classical literature, and fitness. Veljko's favorite writers are Borislav Pekić, Miloš Crnjanski, and Ernest Hemingway.
Linkedin: https://www.linkedin.com/in/veljko-petrović-699ab0201/