Are you struggling to manage vast databases and share data with your clients or team members?
If you are wondering how to create a user-friendly admin panel for any database and manage and share data stay with us.
Learn how to create a user-friendly admin panel for any database and manage and share data
We will share with you the best software to help you with this matter.
How to create a user-friendly admin panel for any database?
The easiest way to do this is to install software that will do this for you.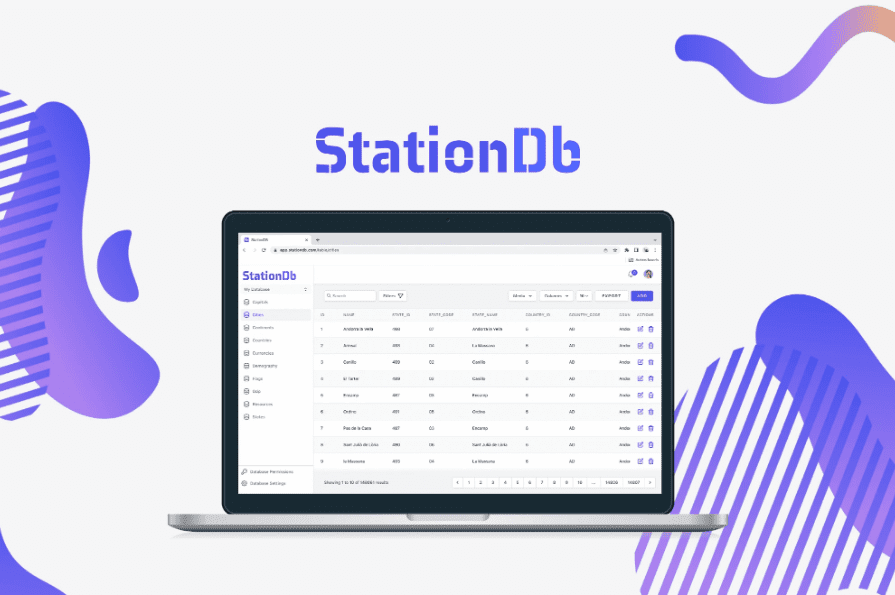 Many options are available, but one of the best is StationDB.
Let's do a quick overview to see what makes StationDB so good.
StationDB Overview
Best for:
SaaS industry
Product Managers
IT or security agencies
Available integrations:
MariaDB
Microsoft SQL Server
MySQL
PostgreSQL
Stripe
Alternative to:
Basedash
Forest Admin
Jet Admin
Retool
How will StationDB benefit your business?
With StationDB, you will be able to perform all these tasks with extreme simplicity and ease. Also, you don't need any coding knowledge to use the tool.
Data preview – your data is shown in a simple and easy-to-graph format. There is no need to go through code.
Manage datasets – With StationDB, you can easily edit, delete, create and read your data. This is as simple as using the excel spreadsheet!
Team collaboration – Your team can work through data efficiently. Additionally, you can ensure every team member has the level of access they need.
Search and filters – You can quickly find the data you are looking for, filter it by type, and export it for later use.
White label – You can use StationDB on your URL and brand it with your own colors, logo, and name. This feature is convenient for agencies because it makes them look trustworthy to clients.
StationDB Review
With this tool, you can access a no-code admin panel and connect to any database. In other words, you can manage all your data from one user-friendly interface. Also, you can pull out any data you need without the need to write any queries.
StationDB allows you to create, edit, and delete fields in your data records or organize them in just a few clicks.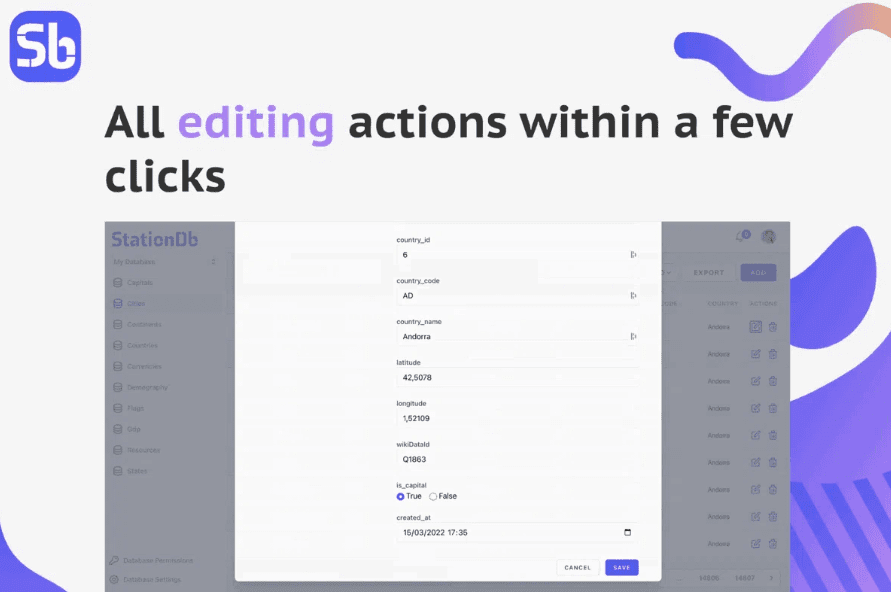 You can also give different levels of permission to your team members. For example, your team members will be able to create, edit, read or delete fields.
StationDB also has an option to define field-specific permissions. With this, you can determine who can manipulate specific datasets.
This software also has a powerful search tool that lets you easily search through your data. The search tools are ultra-specific, and you can search through multiple fields at once. Also, the search feature allows you to locate the dataset you need instantly.
Also, after you find the data you need, you can share it what your collaborators or download it in just a few clicks.
StationDB also has some features that are terrific for agencies. For example, the white-label option agencies can set up a database with a new logo, name, and brand colors. Of course, these databases are all client-facing hubs.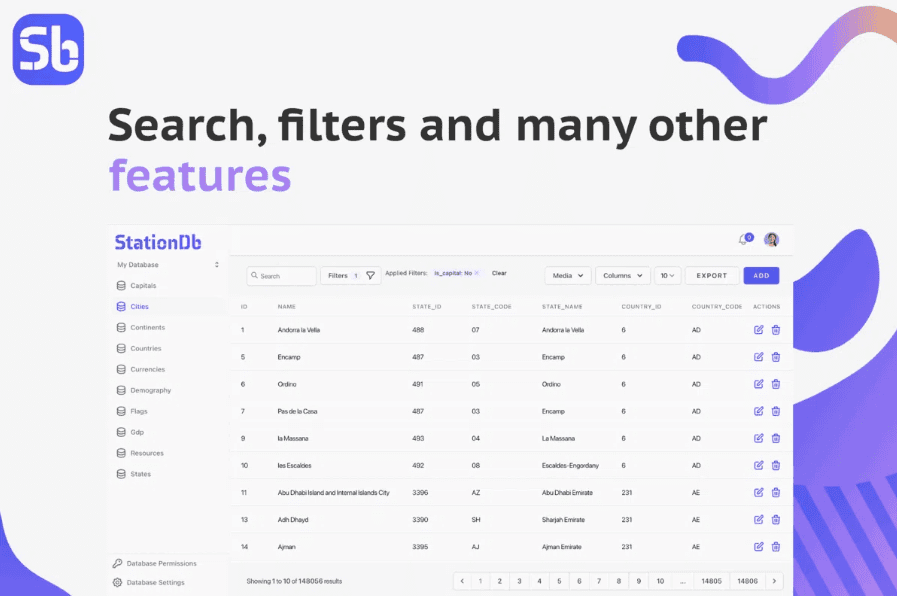 Furthermore, there is a DNS configuration guidance team available for users. After that, it is easy to adjust user permissions and find a new purpose for the turnkey admin panel.
Lastly, you can connect StationDB with any SQL database and manage your records.
StationDB plan & pricing
This tool is available in three price tiers. All tiers come with the following features:
Unlimited sources
Unlimited records
Search and filter options
Table exports
Single white-label URL
Team management and different levels of permission
CRUD actions
Interpreting media files
Additionally, license tier 1 has the option to have ten members in the app and a white labeling feature.
License tier 2 includes 20 members and white labeling.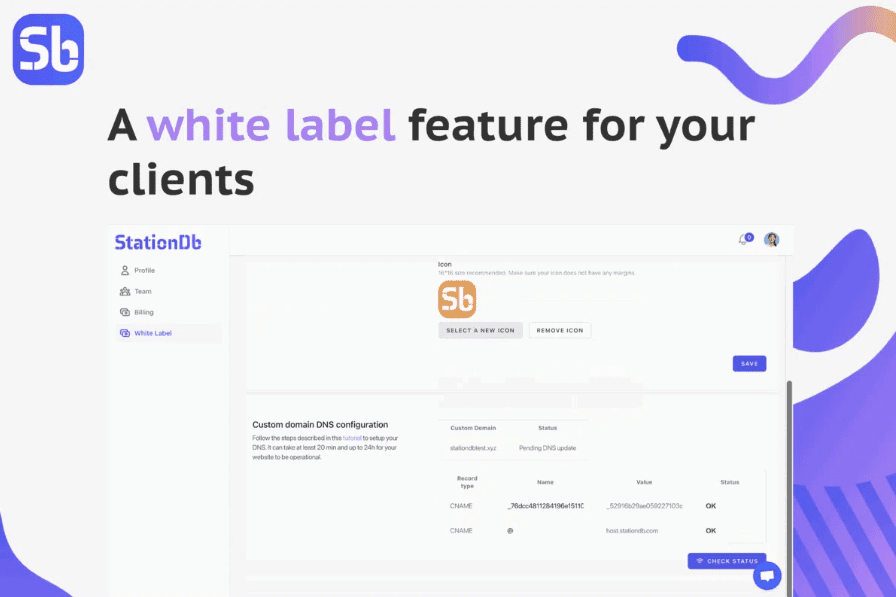 Lastly, with license tier 3, you can share StationDB with 50 members and perform white labeling.
When it comes to pricing, Licence tier 1 costs $69 for a one-time purchase. License tier 2 costs $139, and license tier 3 costs $249. These prices are for a one-time purchase.
Create a user-friendly admin panel for any database – Conclusion
If you are looking for software to help you create a user-friendly admin panel for any database, look no further than StationDB.
This is one of the best tools on the market that will let you manage your databases without any effort.
StationDB doesn't require coding knowledge, and it is easy to install and use.
Additionally, the software is great for agencies and cheap, at least when we compare the price with the available features.