One of the segments every company and organization should worry about and maximize their focus on improving is its public reputation and valuable client reviews! Unlike before, there are nowadays tons of platforms and social media where every individual can leave their opinions about everything and in that way directly influence the company's reputation.
The state of your company's #onlineimage can have a significant impact on #sales and #engagement and should thus be handled carefully
The state of your company's online image can have a significant impact on sales and engagement and should thus be handled carefully.
Thus, we are here to introduce you to software that can assist you in collecting clients' feedback from over 50 online platforms – Grab Your Reviews.
Introduction
Grab Your Reviews is a powerful and super easy-to-use client review management platform that works in the favor of creating a better picture of a business and its engagement online which leads to better sales on the market.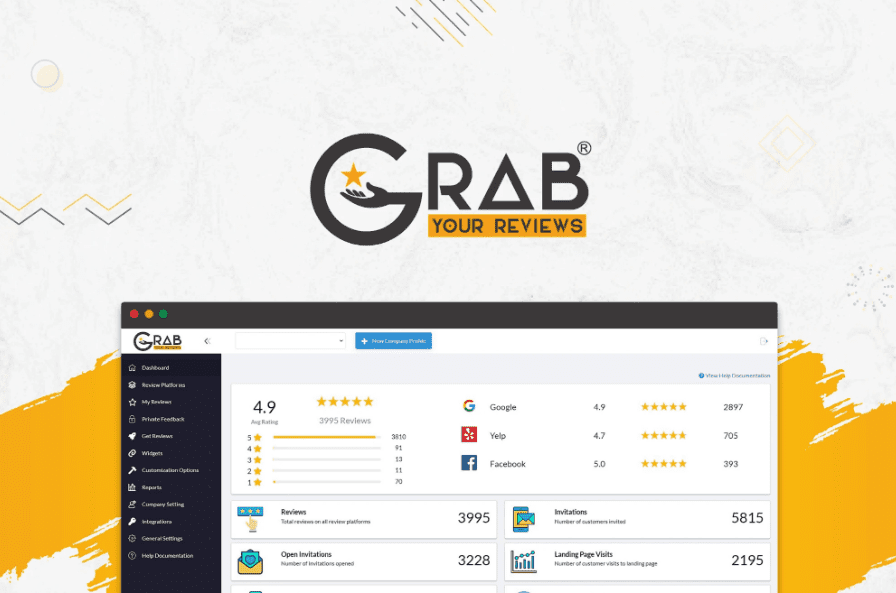 Ideal for small enterprises, individuals, marketers, and web design firms seeking to boost their global reputation, It operates on the idea of accumulating public feedback from various online platforms or social media profiles and presenting it in a group with your team in order to take concrete steps to improve your SERP ranking, which is a result of a better overall reputation.
Dashboard
Grab Your Reviews intuitive dashboard offers you the best and the most efficient way of using its resources to the maximum, controlling every detail from one place! To get started, you just need to connect the accounts where you want to collect reviews from such as social media platforms (Facebook, Instagram, Twitter, etc), Google Business, AirBnB if you offer rentals, Capterra, Yelp, and other more than 50 platforms available.
What is great about this one is the fact it is highly adjustable letting you customize all the necessary settings to the utmost detail to have an insight into those segments you care about the most.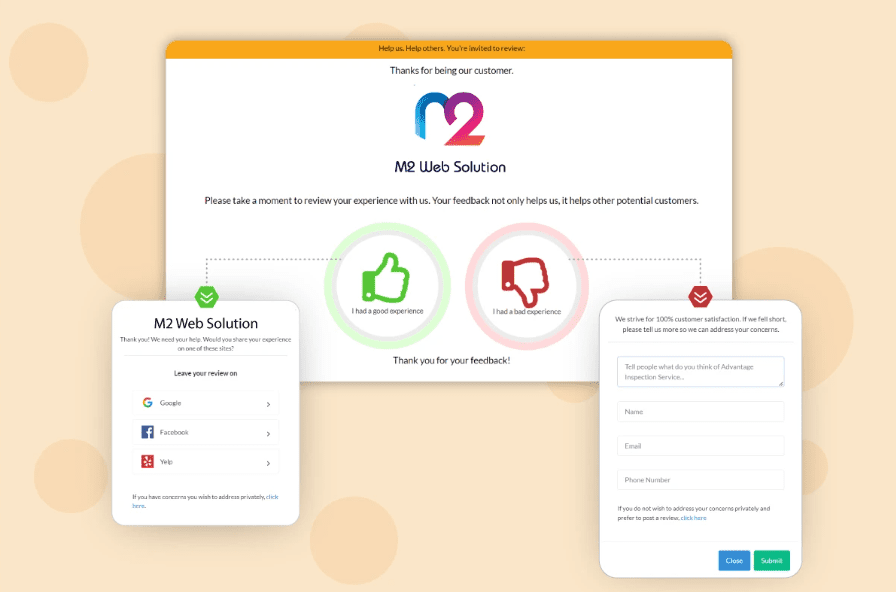 When we say everything is done in one place – the dashboard – we mean it! All your work is done there, even communicating with your customers and their reviews – without the need of leaving the Grab Your Reviews environment!
From the dashboard, you can also set up custom email and SMS funnels to easily invite customers from the dashboard, as well, by entering their name, and email or SMS as the two ways of directly inviting them to leave their feedback on some of your service or product. Also, you need to add the time, date, and message frequency.
The nice addition of the white-label feature enables you to customize the tool to your needs and make it a nicer, and unique environment for you and your team. Speaking of which, with the white-label feature, you can add your subdomain, custom URL, your company's logo, email sender domains, and more!
Monitoring your reviews
Engagement and great responsiveness help even when customers are not highly satisfied with some of your services. Thus, Grab Your Reviews offers you and your team email notifications for rapid support to your visitors when they leave some feedback. Monitoring and promptly engaging with your customers will also help build your reputation.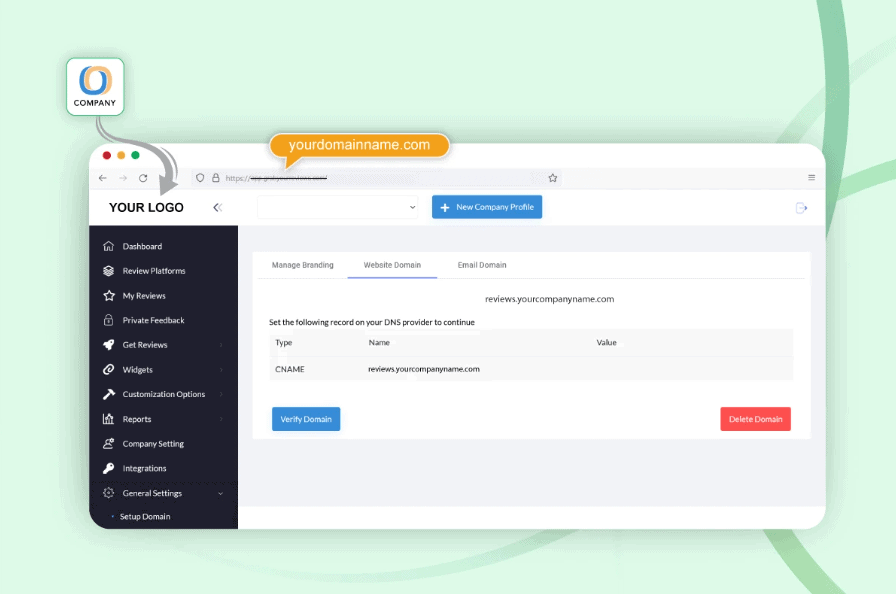 Widgets
Grab Your Reviews has a customizable widget feature that you can embed on your website for increasing the review rate among your visitors and viewing and controlling them through the dashboard. Embedded widgets are a great way to show up what others say about your service or product to attract attention from potential new ones!
Integration
This tool is unique not only because of its features but also because of its integration. It features excellent interoperability for easier review management by automating workflows by linking your apps and generating automatic review requests with your clients. Your CRM can easily be linked and integrated with the well-known Zapier.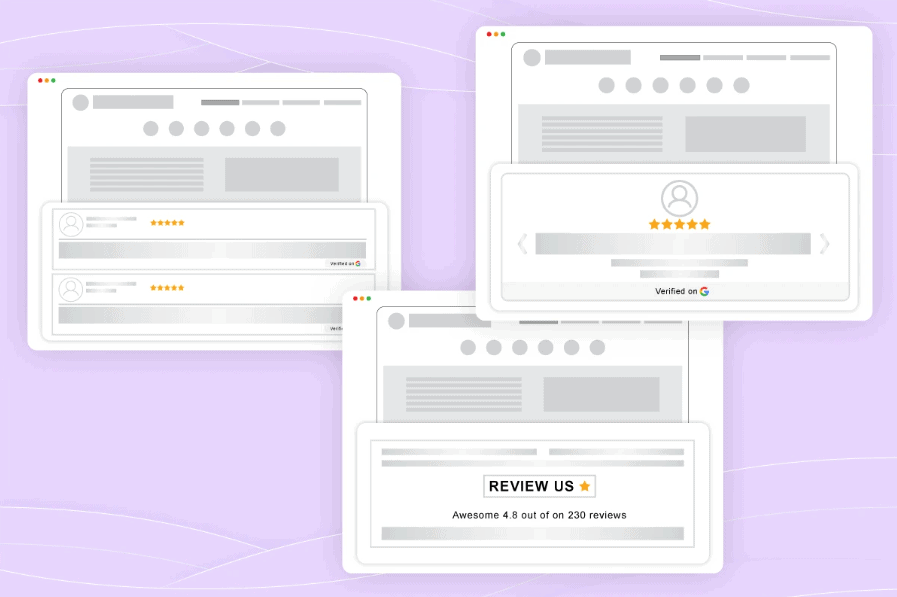 Analytics
Great analytics tools this one offers to make it easier for you to create reports about the performance and online reviews, and share them with your team for thorough analysis! The practical dashboard will summarize the most critical KPIs, such as review management, email and SMS marketing, and the overall number of reviews, ratings, and rankings.
This way you can manage and track engagement, site visitors, and review rates, as well. The analytics tool has a feature that lets you choose the specific period ratio you want to focus on and evaluate the statistics in that specific period.
Pricing
You can get the Grab Your Reviews on a free trial to make sure of how awesome it is and explore a bit more. After that trial period, you can choose from a Business or Agency Plan.
Business Plan: ranges from $29 to $89 a month and it is the best option for small and mid-businesses.
Agency Plan: starting from $125 a month.
Final Words
The aforementioned tool Grab Your Reviews has just what you need to collect so many important reviews about some of your services or company in general and use the collected data to improve what needs to be improved and build a lethal strategy to achieve a better public image and, ultimately, increase sales.