There is no question about whether changes are a necessity. They, along with updates, are what keeps a site running smoothly and up-to-date with the latest standards. But not all changes are functional changes. Some simply don't work out and might even cause your site to suffer pretty negative consequences, even downtime if things go south. Now you might be thinking, "How can one freely add changes to a site without putting it in jeopardy?". Well, there's only one way, and that is by creating a staging site.
A staging site is a clone of your leading site and is used by you or your development team to test out updates, plugins, and any changes you might want to add to your site. By doing this, you ensure that none of the changes will cause things to go horribly wrong and that you won't be cursing your or someone else's name for clicking the "apply changes to site" button.
You can create a staging site in a few ways. The first one is with the help of a hosting provider that offers a staging feature as part of their services. The second way is using a plugin.
When it comes to staging plugins, you have plenty of options to choose from. Options that vary in features and in the method they use to create the staging site.
If you want to know which staging plugins are the best of the best, you're in the right place, because in this article, we will be talking about those plugins specifically. So strap in and read carefully, your dream staging plugin just might be on this list.
WP Stagecoach
If you want to create a test site in one click and are willing to pay some money for the functionality of that kind, then WP Stagecoach is the plugin for you. The plugin functions by creating an off-site staging site, totally separate from your main site, and puts password protection on all staging copies.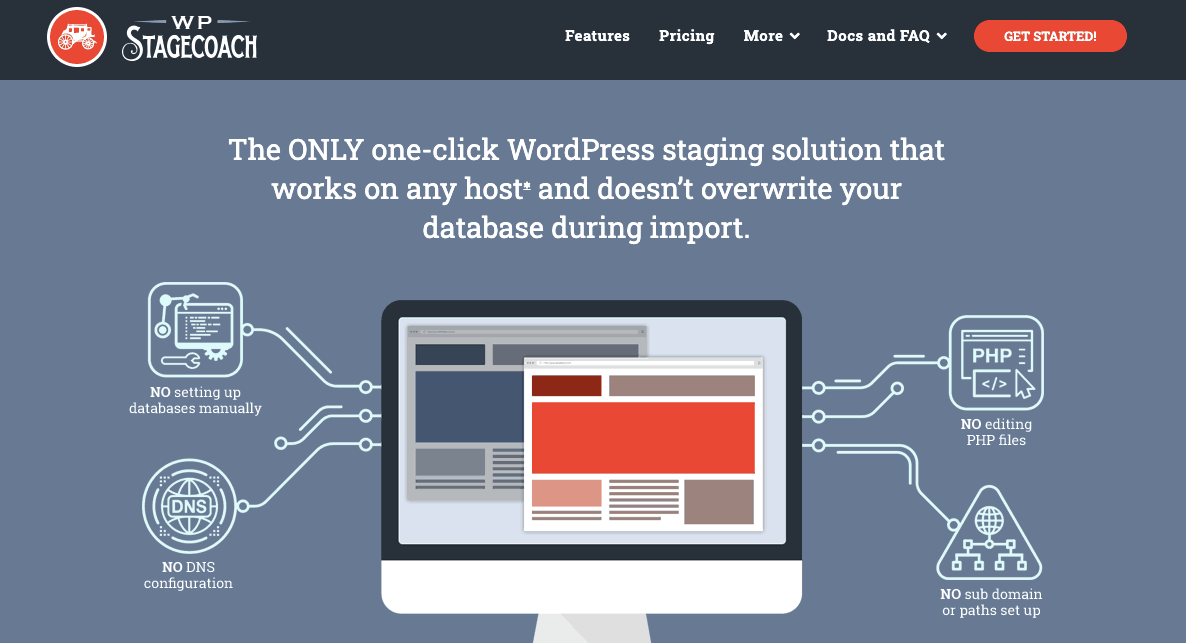 Using this plugin, not only will website staging be done in one click, so it will push updates. The updates can be pushed all at once or only specific ones, which creates the possibility of selective migrations. This plugin is so flexible and versatile that it can be used by anyone from a single site owner to a hosting company. WP Stagecoach comes with a number of impressive features such as multisite push-to-live options, hosting for staging sites on dedicated servers, the already-mentioned password protection of staging sites, database merging, migration undoing, database monitoring, log maintenance, compatibility with all web hosts and so much more.
You can get WP Stagecoach for a starting price of $12/month, which includes a two-day money-back guarantee and reliable customer support. Depending on the price plan you choose, you will be able to use this plugin on 3-75 sites.
WP Staging
WP Staging is a plugin that can be used for both cloning and staging sites of any scale. The cloning can be done into a regular or custom subdomain, and once a copy of your site is created, it can be installed in a separate subfolder of your main site. If you use this plugin to stage your site, you will be able to specify access roles for the staging site, restrict access to admins only, and even hide the site from search engine bots.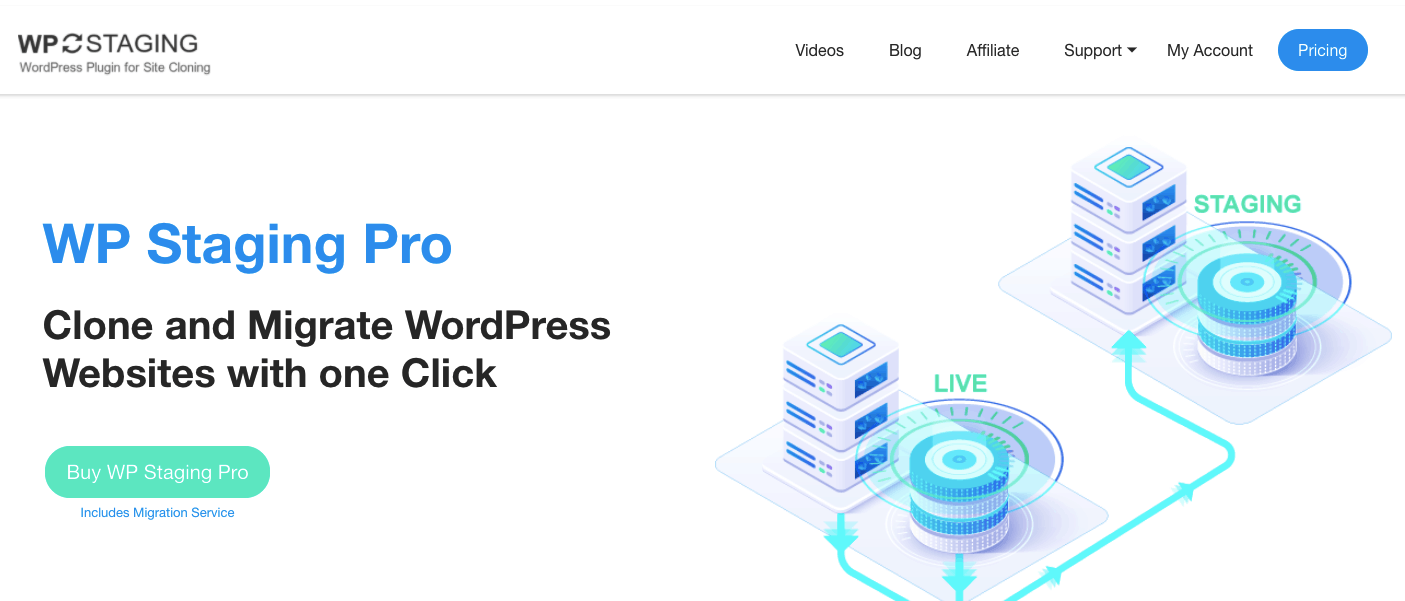 With this plugin, both migration and cloning are extremely fast, and you won't have a problem with doing either of those things on any major web server or small shared server, for a single site or multisite. Just like with WP Stagecoach, everything is a one-click process from cloning to settings up the plugin. WP Staging is optimized for performance and works in the background, so you won't even notice your links being replaced with a new path or the files and the database being copied.
You can get the plugin for free, but it won't come with a "push changes to live site" feature. To have that feature and other more advanced ones, you'll have to go for one of the paid versions of the plugin, which start at $89 and will support use on more than one site.
Duplicator
Duplicator is one of the most popular WordPress migration tools that can be used to create staging sites with ease. It promises that staging, migrations, and backups are all done with 0 downtimes. With Duplicator, you will be able to transfer a live WordPress site from host to host, overwrite a live site, and restore a complete site on an empty location with minimal hassle.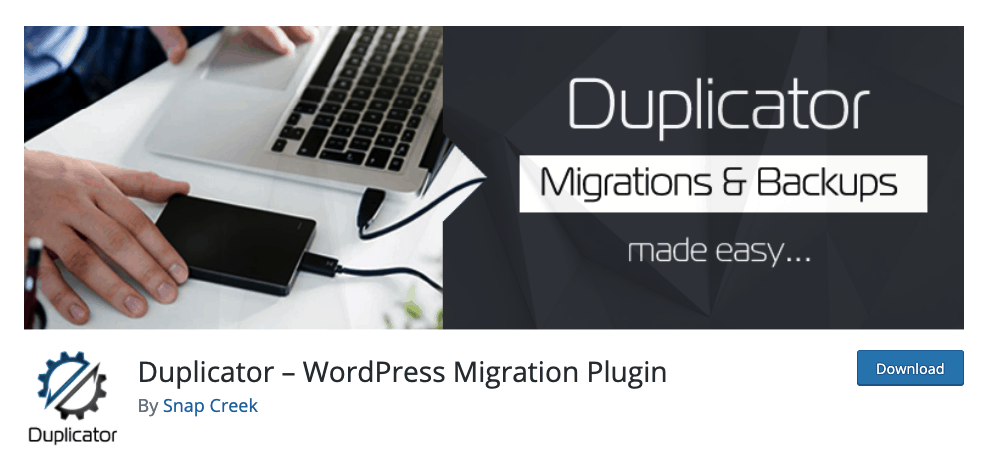 Backups made with Duplicator can be done manually for an entire site or only for selected parts, and they can be scheduled as well. Duplicator's Pro version has no problem handling larger websites and databases thanks to all processes being multi-threaded. What might confuse some people is the fact that Duplicator is a migration plugin and not one dedicated to staging. But this shouldn't worry you because using Duplicator, you can clone a website and then simply move it to a staging location. One great feature that Duplicator has that most other plugins of this sort don't is a feature that will scan a site before cloning/migrating/backing it up and check if there are any issues present.
The plugin is available for free with the essential features included, and more exclusive features will come with as part of the paid versions, which start at $59/year.
BlogVault
Just like Duplicator, BlogVault is not a staging plugin per se, but a backup/restore plugin that you can use to stage your site too. Cloning, migrating, and restoring are all done in one click, and backups can be done incrementally while uploading your data to the cloud.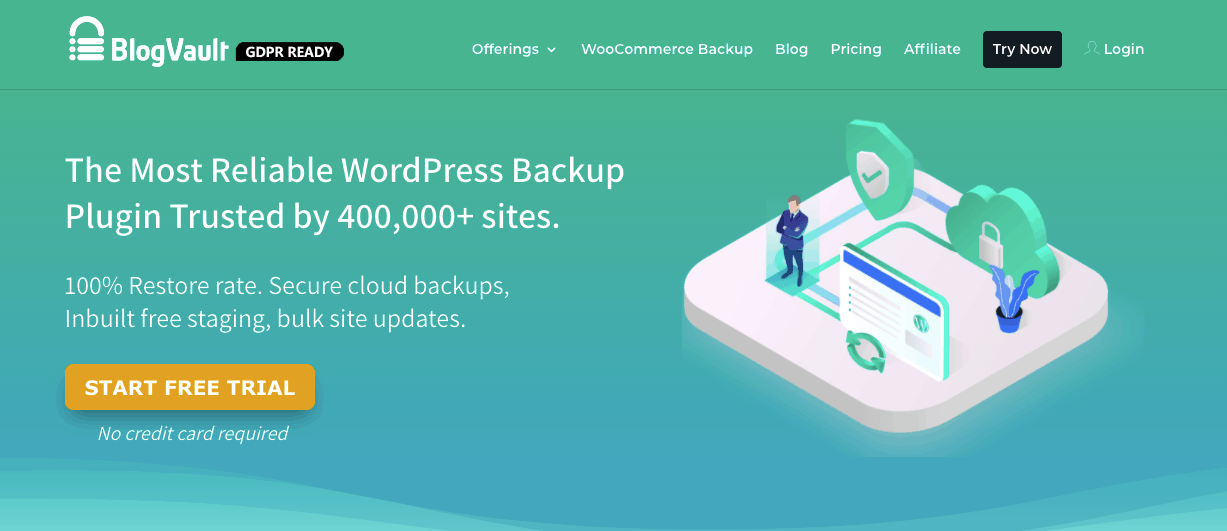 BlogVault being a security plugin as well will increase the safety of your backups and site clones by protecting them from malware and even encrypting backups. Since BlogVault does come with free off-site storage, you can keep your staging sites there and leave your own servers to serve only your main site. Your staging sites can all be password-protected, and Google de-indexed as well. When it comes to merging databases, that can be done in full or selectively, and you can even compare the live and staging site/database before doing the merging.
BlogVault is a premium plugin, which means it only comes in a paid version, which starts at $89/year.
All-in-One WP Migration
All-in-One WP Migration is a completely free plugin and maybe the most easy-to-use one among all the plugins that we mentioned. Through its simple interface and drag-and-drop importer, your staging and migrations can be done in minutes and without needing any technical knowledge.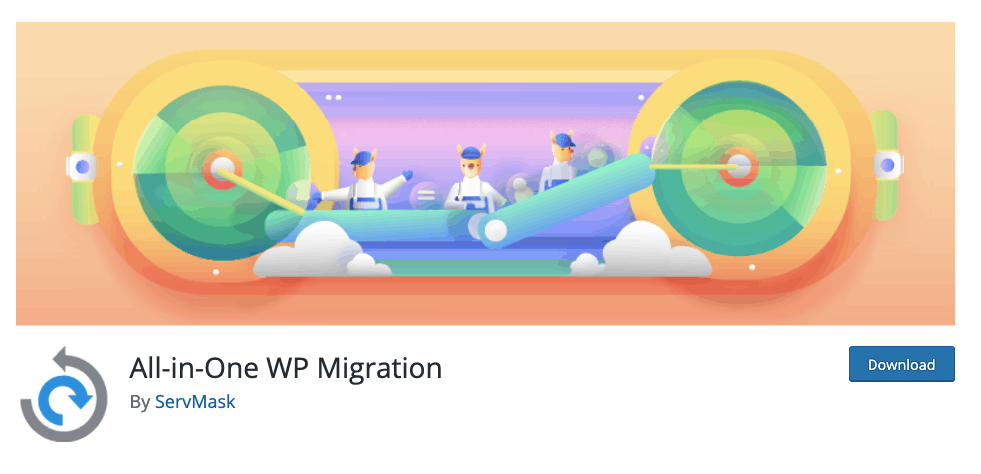 Maybe the only downside of this plugin is that the maximum export size limit is 512MB. If you want/need a bigger export size limit, there is a premium extension for the plugin, which will support unlimited website sizes, multisite, and cloud storage. Staging with All-in-One WP Migration is done simply by installing WordPress on a staging location and then importing the website files you created using this plugin. It's important to note that this plugin will overwrite everything on the live site when merging.
All copies of your site that you create using this plugin can be inspected with a search and replace feature and also cleared from spam comments and other unnecessary parts using a simple exclude option.
Conclusion
If you decide on using any of the mentioned plugins, you will be able to create as many staging sites as you need with absolute ease. Which plugin will be the right option for you, well, that is for you to decide. Now that you're familiar with the features and offerings of the best staging plugins on the market, that shouldn't be a difficult thing to do.
Good luck, and we hope you had a good time reading this article.