Woocommerce has been gaining more and more popularity, and the new shops are open daily. With so much competition, it is vital to understand what makes a successful eCommerce business.
If you rely on guesswork and hunches, your WooCommerce business will be short-lived. Instead, it would be best if you based your business decisions on reliable data provided by some of the market's best reporting and analytics tools.
Find #plugins that will suit your needs the best. We have listed some #reports and #analytics plugins that are worth trying out. Read on!
This text will cover six varied options, the most notable one being the WooCommerce Order Export – PRO plugin. So, without further ado, we will start our list with it.
WooCommerce Order Export – PRO

This easy-to-use plugin includes a slew of useful features and bonuses that will make data collection a breeze. Besides the standard options of just exporting a set data range or exporting data that matches a specific filter, WooCommerce Order Export also has a lot of automation going for it.
You can set up automatic reports so that you always have the necessary data on hand. There are also options for only exporting entries added to the database since the last time you exported. Whatever you choose to ship, you can see how it would look with the Preview button.
The plugin also supports a vast array of customizations for the format and appearance of the export forms.
Metorik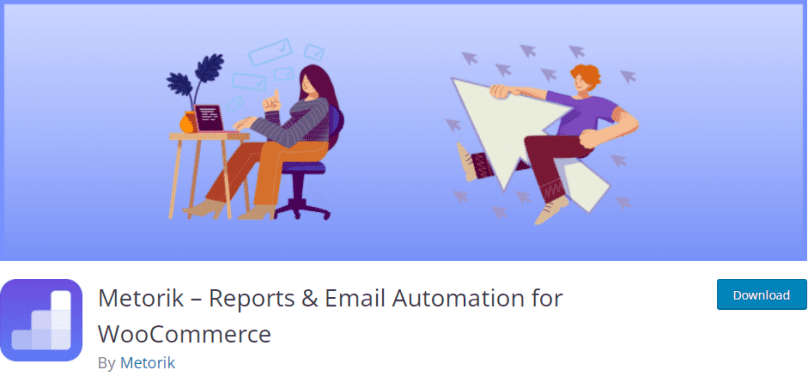 Metorik is a powerful WooCommerce reporting tool. The plugin comes with a plethora of reporting templates that you can start using right away. You can also change and modify those templates to match your own needs.
Everything is customizable, from how products are displayed to order statuses. It includes the number of orders, items, gross and net sales, average values, and other pertinent information.
As a result, Metorik can automatically generate extremely accurate forecast reports.
Enhanced Ecommerce Google Analytics plugin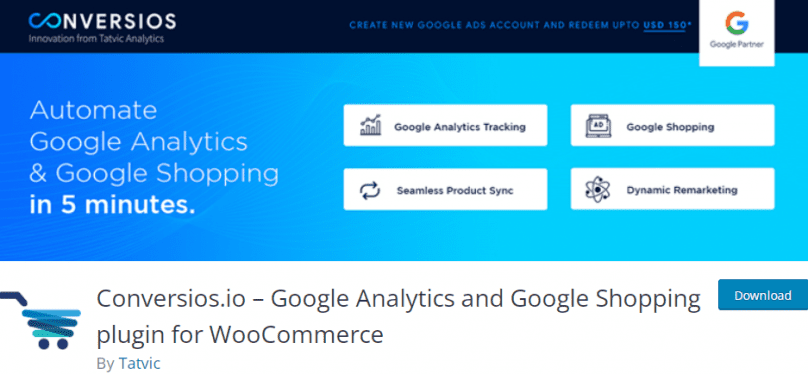 The term "enhanced eCommerce" means precisely that. Enhanced Ecommerce Google Analytics plugin is a more advanced version of Google Analytics that is tailored to the needs of online merchants. This plugin, of course, is just for WooCommerce.
With this tool, you can track and assess each customer journey stage, from product views to thank you pages. The primary reporting aspects are:
shopping and checkout behavior,
product and sales performance,
also product and sales performance
Improved eCommerce Product impressions, add-to-carts, and product clicks are all tracked by Google Analytics. However, the plugin isn't without flaws. Certain features are missing from this plugin, and you should keep this in mind when making your decision.
Beeketing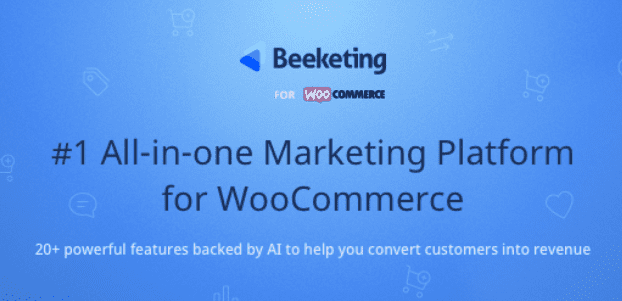 Beeketing is a powerful WooCommerce marketing and reporting plugin. From the first time a customer visits your website, the application keeps track of them. As a result, Beeketing can assess consumer behavior and create a comprehensive buyer profile.
When customers visit an eCommerce website, Beeketing is popular since it successfully monitors them across several devices. It doesn't let a single interaction with your store go unnoticed. The plugin is simple to use and integrates seamlessly with WooCommerce.
Also, this means you can start using it immediately, and you can present each report in an easy-to-understand format. Beeketing for WooCommerce is a high-level analytics system that allows you to modify features and news.
Divvit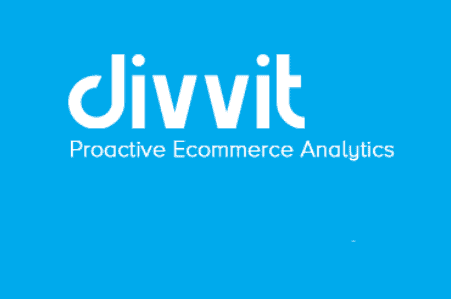 The Divvit plugin has exceptional analytical capabilities, and it can quickly identify the significant factors underlying both positive and negative signs in your online sales.
You can track results in real-time, which allows you to respond if something goes wrong. Divvit also provides you with a one-of-a-kind order view, allowing you to understand everything there is to know about the customer journey.
You can discover who made a purchase and count the number of touchpoints before completing the transaction. These are just a few highlights; we strongly encourage you to learn more about Divvit.
However, rest assured that its features provide you with more than enough information to plan ahead of time and maximize your website's sales potential.
Metrilo

Metrilo is a WooCommerce-specific analytics plugin that gives clients detailed sales information. This tool's precision is what makes it so intriguing. Metrilo's real-time analysis excludes orders that have been canceled, returned, or are fraudulent.
It boosts the system's accuracy and distinguishes it from other WooCommerce analytics options. Metrilo provides a straightforward dashboard with essential information such as average orders, revenue, and conversion rates. You can rearrange the dashboard to display the data that matters most to you.
At the same time, you can inform Metrilo what constitutes a successful order status, allowing the plugin to deduct that amount from your earnings. In addition, the system performs in-depth revenue and retention analyses and determines the performance of certain products.
Conclusion
As is the case with most WordPress plugins, there is never a shortage of choice.
Numerous options range from simple to complex, from straightforward and specialized to detailed and thorough.
It is up to You to determine which of these tools best fits your use case and which functions are most important.