For many years, Slack has been the leading tool for teamwork with ease of use, which has become a favorite for over 10 million users. Slack users know that its unique feature is precisely the flexibility it offers, especially regarding API integration.
Do You have a desire to #improve your #marketing? We suggest you check out these #slack #bots.
Slack users have created many applications to simplify running a marketing strategy using AI and integrate with other software. In line with this, we will mention some of the best Slack bots that will improve your marketing skills.
Not only that, but also, with the help of which, you will meet all your goals related to current projects, teams, and business.
1. Statsbot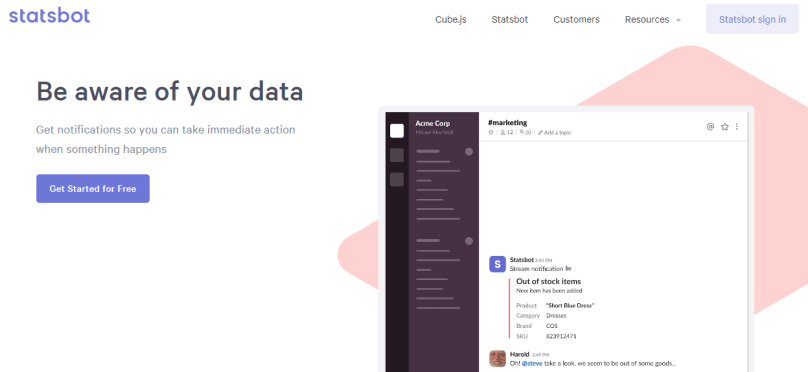 First, on the list, we will mention Statsbot. This bot focuses on sales metrics. It can regularly send updates for specific metrics obtained based on the data collected using Google Analytics or Mixpanel.
Users receive an alert when any vital activity occurs in your database. It displays that activity through a visual overview that you can share with other colleagues. Regardless of the number of data requests you send, the application is still free.
2. GrowthBot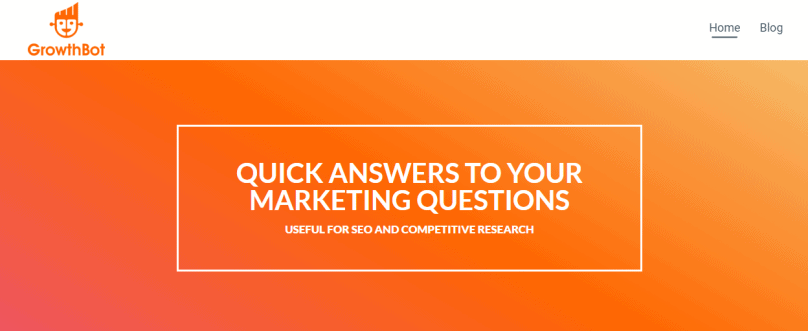 The next bot we will mention is the GrowthBot developed by the team of experts behind HubSpot. This bot was mainly intended to become your virtual marketing assistant with many integrations.
Some of them are CRM, Google Analytics, and MailChimp, making it easy to collect metrics directly from Slack. Integration with MailChimp enables the delivery of your marketing campaigns via email to the addresses of your users.
You can ask questions from different spheres, whether analytics, other trends, or other marketing concepts.
3. InfluencerBot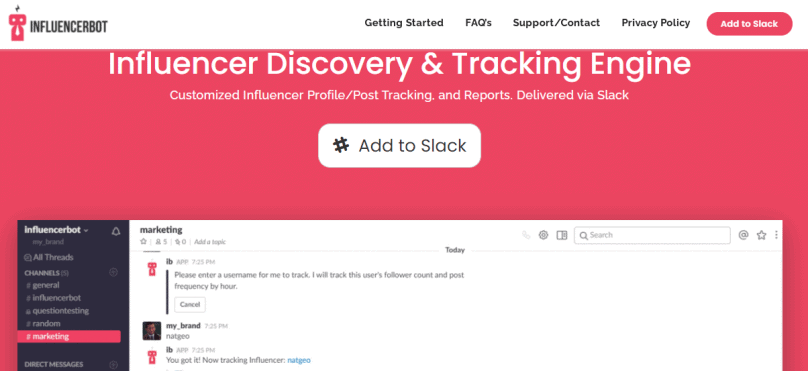 If you want to follow the work of influencers on Instagram, then InfluencerBot is the best help for you. It is a Slack bot intended for teams that place their marketing campaigns on the Instagram platform. Through it, you can customize influencer recommendations and track posts and reports delivered via Slack.
Everything you search, you will find stored on Google spreadsheets that you can access from Slack or Google. It allows you to track keywords, Instagram profiles, and trends to see people communicating with your marketing campaigns.
4. YellowAnt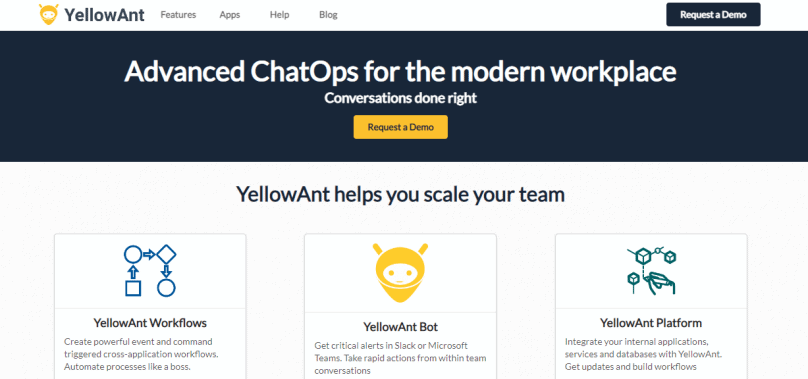 Another Slack assistant that comes with AI and automation is YellowAnt. It offers users countless features and the ability to integrate teams using CRM software. YellowAnt can be used to send emails, search for information on Shopify or Market platforms.
Also, create tickets to Zendesk, add notes to Evernote, or integrate with Google Calendar, directly from Slack. YellowAnt is one of the few slack bots that does everything you need.
5. Eventbot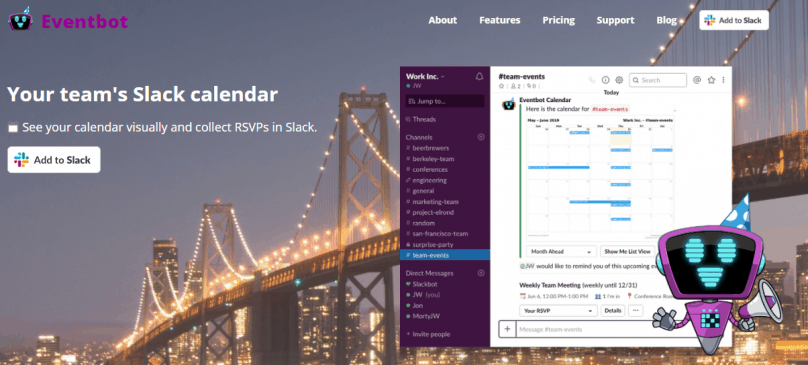 As we can conclude from the name, Eventbot has a calendar function in which Slack users can create events. It is possible to schedule campaigns and other significant events to reduce downtime.
Furthermore, aiming to change the outcome for your marketing campaigns altogether. The intelligent system contained in this bot allows users to send reminders in multiple time zones, which facilitates international business.
Users can schedule and customize recurring events. It can be integrated with Google or Apple Calendar and with Microsoft Outlook, through which users can directly access data on Slack.
6. Cloze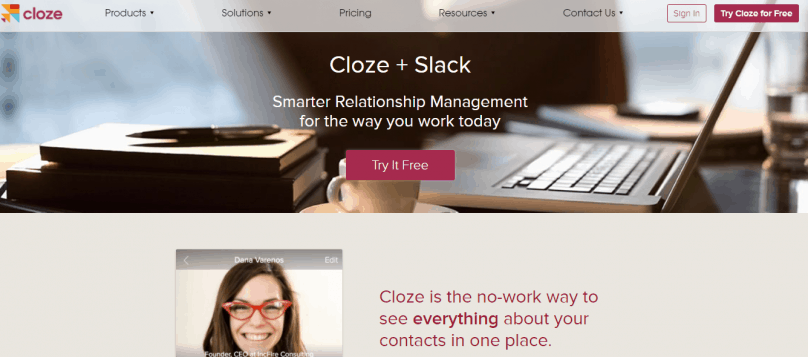 A Slack bot called Cloze focuses mainly on the productivity of Slack messages. Allows you to organize messages and files by people, companies, projects, and businesses.
However. with Cloze, you have access to history in Slack, including calls, emails, and appointments. It is essential to mention that this bot is helpful for companies that have been using Slack for a long time to access some vital information from a few years ago.
Conclusion
With an awareness of the variety of available Slack bots, we selected some of the best for your business.
Our recommendation is to research more about Slack bots and take advantage of different types for your business.
But still to work together to cover a broader range of tasks. Slack as a tool is extremely powerful but integrating some of these applications improves the user experience. This set of Slack bots can be a great start to improving your marketing strategies.