LinkedIn can be a pain to use sometimes since it makes reaching a lot of people at the same time quite time-consuming and inconvenient. However, there are many tools to help you with that problem.
Chrome extensions for LinkedIn are a great solution as they can be installed and ready to be used in seconds.
Here are our seven recommendations:
Lempod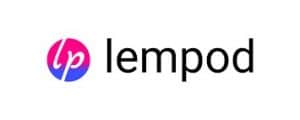 Lempod is a Chrome extension specialized for growing LinkedIn engagement. So, if you are having problems with overly passive users on LinkedIn, this nifty tool can help you fix this problem.
Users that share a pod automatically like and comment on posts. Of course, you have a say in this, and you can strategically pick which pods to share your posts with.
With Lempod's help, your reach on LinkedIn can increase up to ten times.
The tool also makes it easy to track comments, views, and likes. Your content will become more visible, and you'll have the chance to increase the overall traffic on your website and a higher conversion rate.
Linked Helper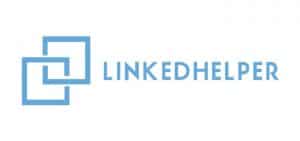 Linked Helper assists you by automating various tedious and repetitive tasks that only waste your valuable time. You don't have to scroll through an endless list of profiles anymore or manually source e-mails.
Bulk messaging your first connections, endorsing them, and inviting them to follow or join events and groups can be automated. A single click of the mouse can also let you auto-tag profiles, automatically follow them, and so on.
You can also pile up or remove contacts. One of Linked Helper's great features is that it also integrates with CRM so that you can set aside crucial contact information.
Dux-Soup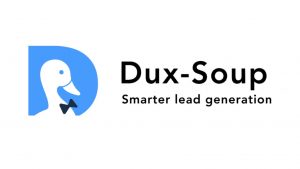 With the Dux-Soup extension, you can easily find the best leads.
Creating valuable sales activity should be your priority, and this tool helps you attain it. You can effortlessly download and export LinkedIn data to CSV and initiate automatic follow-up messaging or perhaps automatic endorsement.
You can fetch prospects and, eventually, potential customers with ease as Dux-Soup makes follow-ups a breeze.
Direct messaging and connection requests can be created automatically, as well. Since it's compatible with CSV files, managing information is a piece of cake. Generating leads from LinkedIn has never been easier than with this valid extension.
Crystal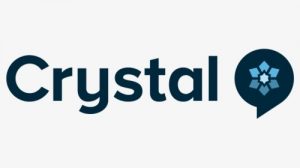 Crystal is an extension that you can use to analyze potential customers or partners. With the help of artificial intelligence, Crystal gives you insight into people's patterns of practices and personality, and then you can use that information to link yourself with potential leads.
In just a few moments of your time, the tool can give you handy tips on communicating with potential customers or partners. Use this extension to improve your approach and secure your business with a higher conversion rate and better candidates for cooperation.
Shield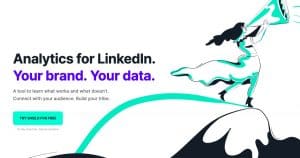 The Shield is perfect if you are looking for an analytics tool to help with the marketing of your LinkedIn profile.
The extension picks up pertinent information from your profile, turns it into statistics data, and displays it to you in a straightforward and user-friendly manner- by way of a unified dashboard.
The performance of your content, posts, and hashtags are all surveyed and put into numbers so you can determine the best time to publish your content.
When you possess this beneficial information, it's easier to market yourself and achieve a better engagement with your targeted audience.
Lusha

Lusha provides you with an easy way to upgrade your networking level. It uses various databases to provide you with the most likely phone number and e-mail connected to the LinkedIn profile you are interested in.
They guarantee a high rate of accuracy. In a few blinks of an eye, you can start using the extension as a link to your potential clients. Also, you don't have to worry about breaking any privacy rules as the information is removed from their servers as soon as it reaches you.
Naturally, having a direct phone number can do wonders for the number of your engagements.
Wiza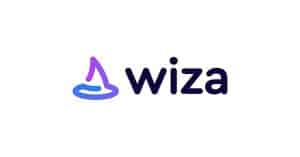 Wiza can make your search for leads a whole lot easier. This tool can produce a large number of e-mails this way.
You save a lot of time and nerves. It has an integrated filter you can use to navigate through your results without a hitch.
The filters include sorting the data by region, experience, spoken languages, job title, industry, and so on.
Exporting the data is also a piece of cake, and you can do so in either the CSV format or excel.
This extension is a straight bullseye for businesses that want to reach many people simultaneously.
Conclusion
If you intend to do some campaigning on LinkedIn, there is no easier way to do it than with the help of various chrome extensions.
Next time you're thinking about sending a million individual e-mails or erratically searching for contact info, consider one of these tools.