Having and using an online form is beneficial for any business in multiple ways. Your business may use online forms to collect data for building your email list or to collect information about how your customers feel about your brand or a specific topic related to your business.
Forms are also a great way to capture leads, learn about industry trends, perform market research, capture user feedback, and much more. To help you find the best fit, we have compiled a list of the best form builder tools available online.
Forms are also a great way to #CaptureLeads, learn about #IndustryTrends, perform #MarketResearch, capture #UserFeedback, and much more
1. FormDesigner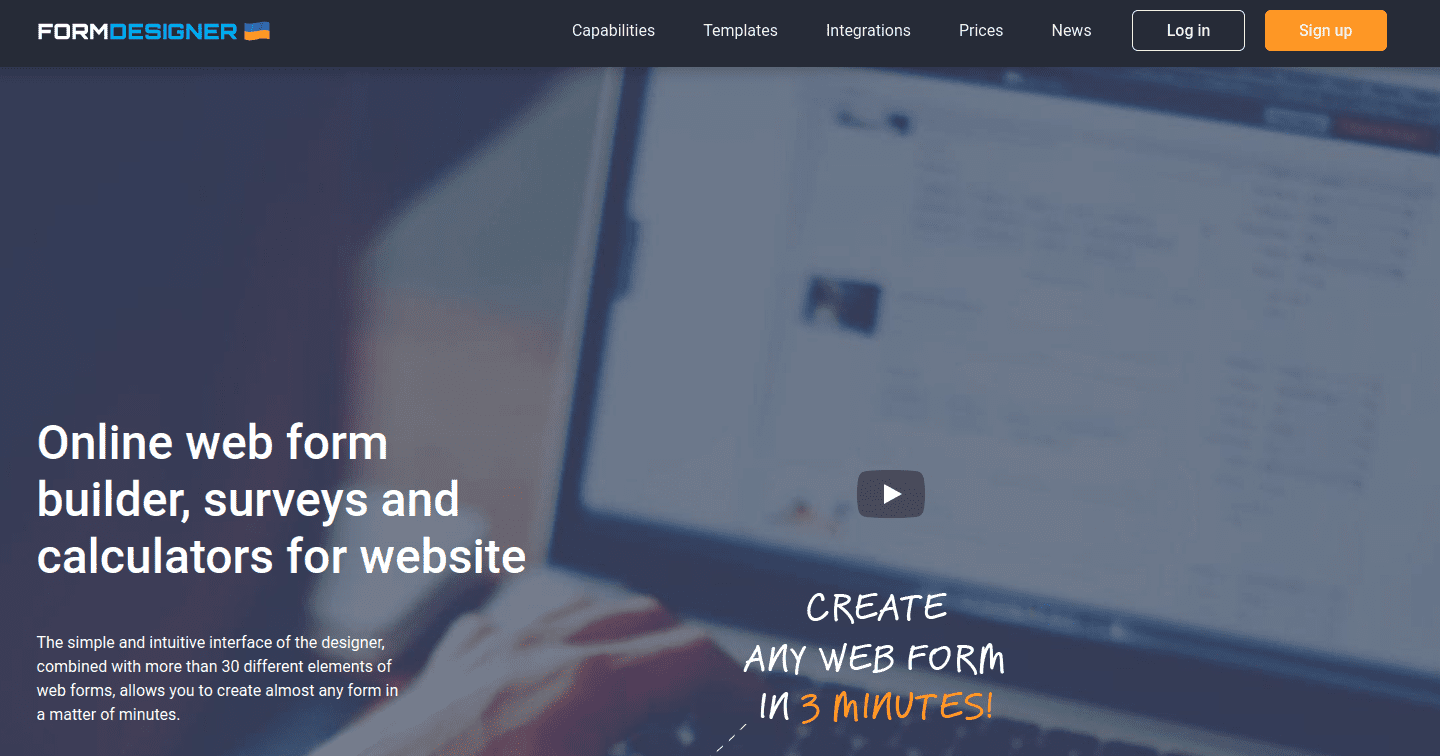 FormDesigner is a very powerful online form builder tool that you can use to create surveys, quizzes, tests, appointment forms, etc. It comes with many features that offer great value, such as premade form template for different scenarios, drag and drop builder with flexible settings and design options, 30 different question categories, protection against bots and spoofing, integration with Analytic for data-driven decisions, reactive form settings, logical rules, question branching, smart redirects, and much more.
This is a great way to integrate forms into your websites with available integration modules for MySQL, Dropbox, MailChimp, etc. The price for all these powerful features is $59 for a one-time payment with a 60-day money-back guarantee.
2. Zapof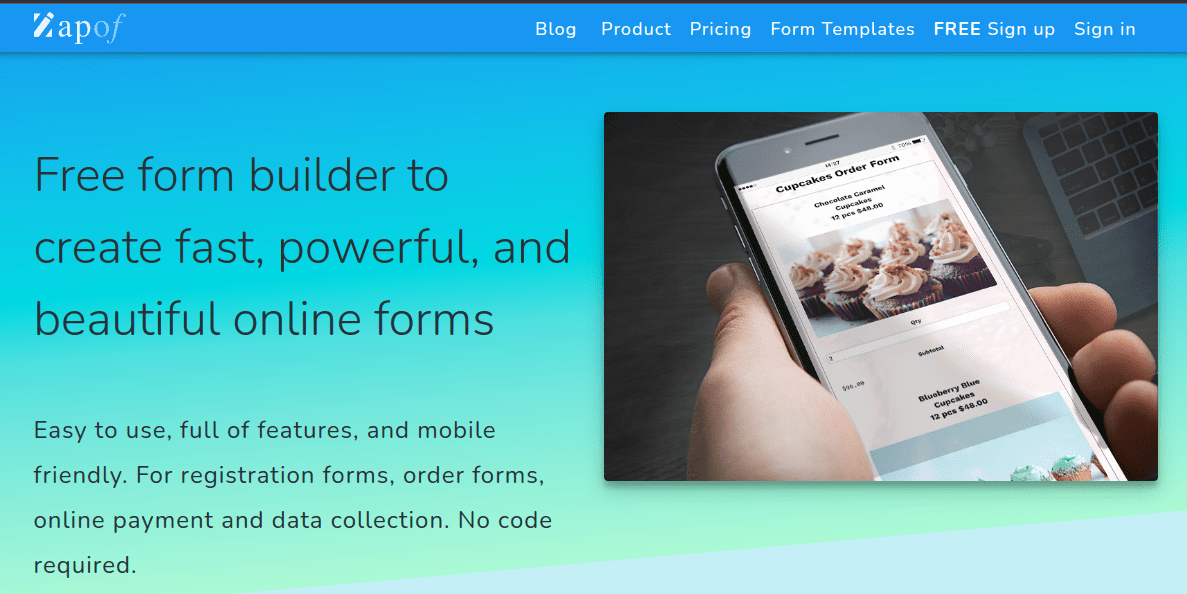 Zapof Forms is a powerful way of creating beautiful forms. It offers a variety of elements such as currency, numeric, text, custom format, date/time, birthday, choices, scales, ranking, etc. There is also a possibility of image, file, and photo uploads, a table with columns and cells with support for 12 different data types, a spreadsheet with over 500 Excel-compatible functions, etc.
Other key features include conditional logic that uses spreadsheet functions, no-duplicate submission, email notifications, reusable forms, downloadable receipts, all device size responsiveness, masked sensitive fields, submission ID, templates library, CAPTCHA protection, and much more. The price of this tool is $39 for a one-time purchase and includes all future updates, 1GB file upload, royalty-free background images, and 100 forms, with a 60-day money-back guarantee.
3. Formly – Forms & Surveys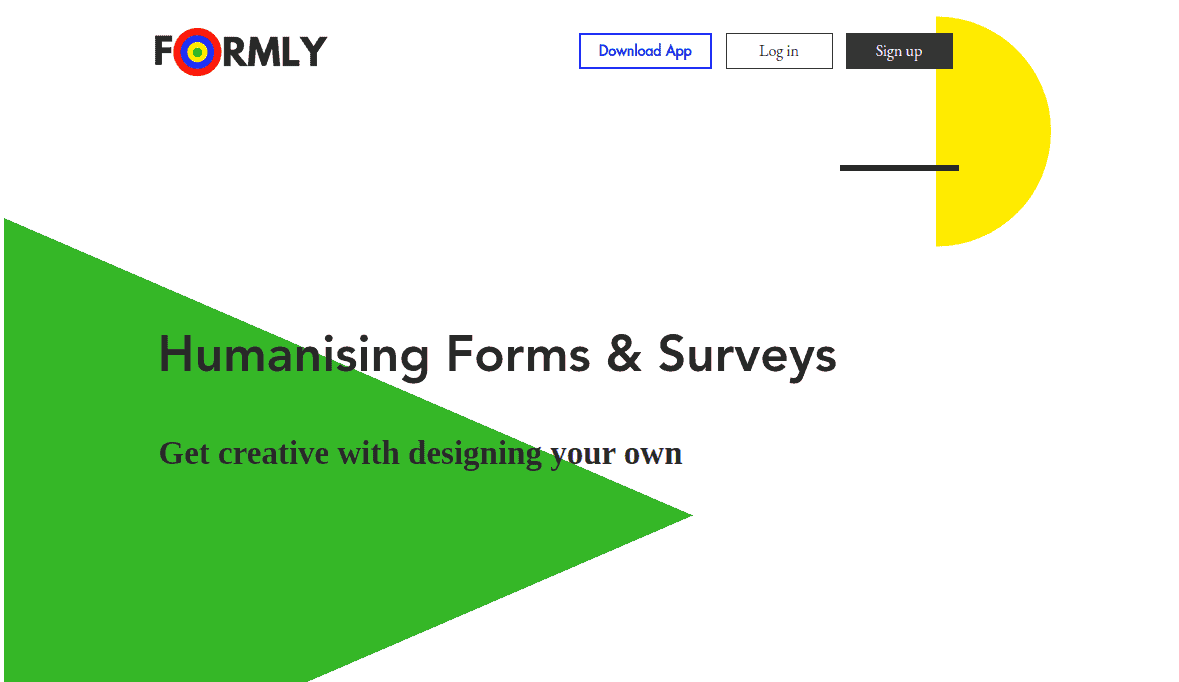 With Formly, you can build custom forms and surveys that help collect richer data, even offline. This tool allows you to replace paper forms and simplify data collection, all while collecting richer data, even without an internet connection. There is the option to pre-fill forms and assign forms to users, set up conditional email notifications, collect payments from clients, integrate with Google Sheets, etc.
Key features include redirection upon completion, offline availability, custom form URLs, integrations with 3rd party systems, auto calculations based on user input, branding options, custom domains, etc. The price of this tool is $99 for a one-time payment, and it comes with a 60-day money-back guarantee.
4. Growform Multi Step Form Builder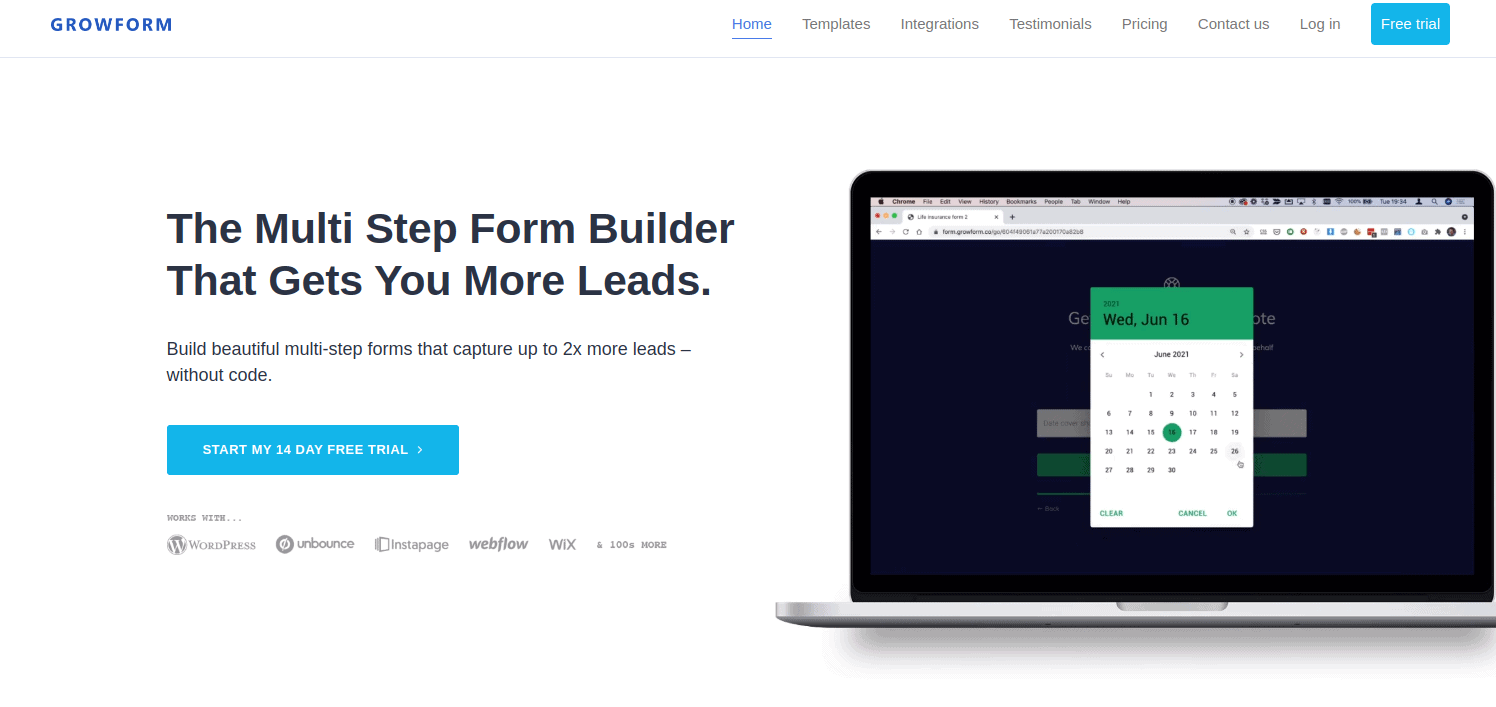 Growform allows you to create beautiful, high-performing forms that are optimized for both desktop and mobile. It comes with 20+ psychology-backed templates to capture more leads. However, you can also customize almost every element of your form with Google fonts and custom CSS. Additionally, there is an option to use conditional logic to show and hide fields or redirect users to thank-you pages based on their answers.
This means that forms are not static. When purchasing this tool, you gain lifetime access and will receive all future updates. The price is $87, and it comes with a 60-day money-back guarantee.
5. Headlessforms – Form Backend

Build a high-quality form in minutes from the backend with Headlessforms. You can receive form submissions and send auto-response emails via a form on your website, without making any changes to your backend. This tool provides form endpoints as a service, so your simple site stays simple. All you have to do is add the Headlessforms endpoint to your form.
The tool includes a user-friendly dashboard for your clients, various spam protection options, auto-responders, integration with thousands of marketing tools, routing, instant notifications, newsletter subscription forms, etc. the price of the tool is $69 for a one-time payment with a 60-day money-back guarantee, as with previous tools.
6. Formcake

Formcake is a tool that helps you set up an HTML form without messing with any code, in just seconds. It is easy to set up and helps development teams to focus on the frontend. The makers of this tool take pride in their great documentation, minimal dependencies, and great performance.
Key features include robust integration support, email deliverability, file uploads, virus handling, etc. The Formcake plan costs $50 for a one-time payment and provides unlimited forms, 2000 subscriptions per month, basic reCAPTCHA spam protection, full API, 15 actions per form, 500Mb of file storage, and much more.
7. Formvio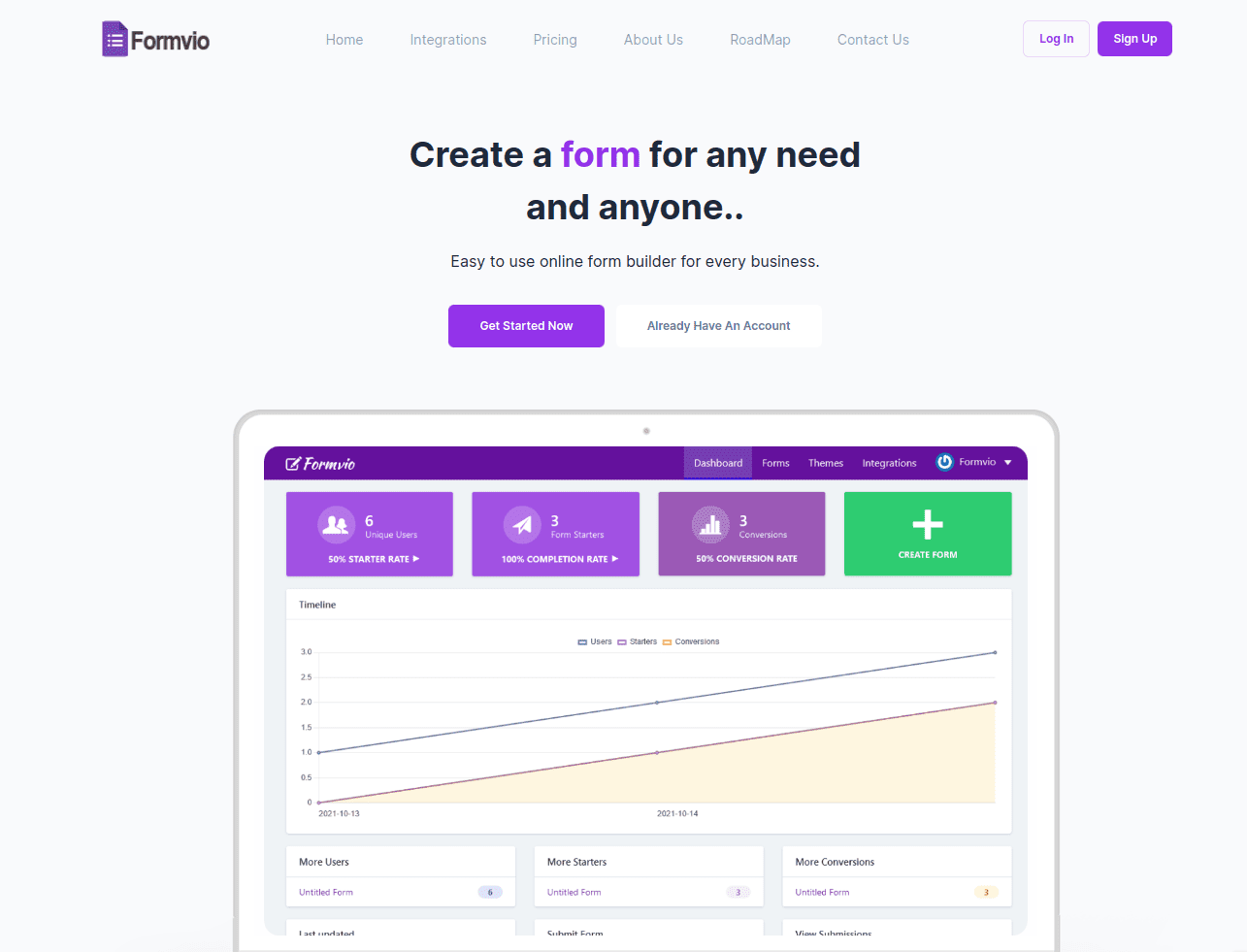 Formvio helps you build custom forms without writing any code. with Formvio, you can create modern, mobile-ready forms for your website, emails, social media campaigns, etc. The drag-and-drop interface lets you design your forms in minutes. You can find other form-building blocks for any kind of form. The data obtained from forms is automatically available, without the need to download or export any data. This data is sent to you via email after each submission.
Also, it is one of the cheapest tools on this list with a price of $37.99 for a one-time payment, with a 60-day money-back guarantee.
Conclusion
Many of these tools offer a comprehensive experience and similar options. So, we have provided you with the basic features and comparisons between some of the most popular tools available. Find the best fit for your purpose, consider the features and prices, and feel free to try it out, since they offer a money-back guarantee.