The advertising world on Facebook is changing every day, and many new marketing tools are coming to the market. And if you are a digital marketing agency, things can get very complicated.
Choose your favorite tool and start working #faster and #better with ease!
With so many new things coming out, it isn't easy to keep up and choose the best Facebook marketing tools for agencies. Your clients, on the other hand, expect modern solutions from you!
Besides intuitive and well-known Facebook's ad creator, there are several other third-party software that allows you to elevate your marketing game and lift those engagement numbers up. Without further ado, let's see what the best marketing tools your agency should use in 2022.
1. MobileMonkey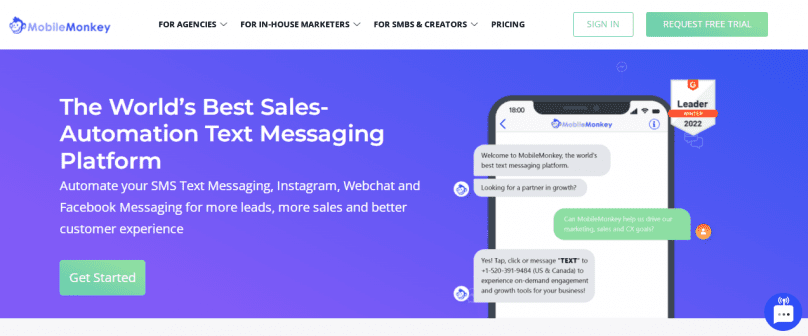 MobileMonkey is an excellent tool if you are working on Facebook Messenger marketing. With it, you can set up chatbots, manage Messenger subscriber lists, send automated campaigns and broadcasts.
You can also use it to manage Messenger Ads. The best part is that MobileMonkey allows you to respond to Facebook comments automatically.
MobileMonkey comes with pre-built chatbot templates, chatbot builder, and analytic tools to make your job easier. And if you run into any issues along the way, their chat customer support and in-depth tutorials are available to assist you.
2. Agorapulse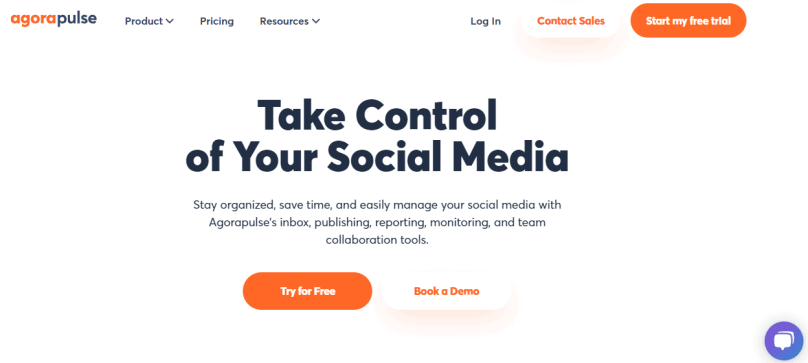 Agorapulse is an all-in-one social media management platform. It gives you a chance to connect your profile with Facebook, Twitter, Instagram, or pretty much any other social media channel. With it, users can manage their social media profiles, engage with the community, create reports, schedule posts, and much more.
You can also hold photo competitions, quizzes, and personality tests. Also, it will make it possible for you to ask your followers to vote on their favorite content, run coupon campaigns, and do a variety of other things. Agorapulse is a good choice if you want something simple to use for your agency or clients.
Price: Agorapulse offers a free trial, and their plans start at $79 per month if billed annually.
3. EdgeRank Checker
EdgeRank Checker is an incredible tool to prepare reports of your marketing activities on Facebook. The tool allows you to create reports easily because it comes with charts and graphs that can help you create effective reviews.
Their dashboard also gives you an overview of all results on Facebook, and on the premium plan, you also get insights about the most important metrics for your page.
Price: The price for the Essential plan is $400 monthly for 20 accounts. There is also The Complete Socialbakers Solution Plan with a custom price.
4. ShortStack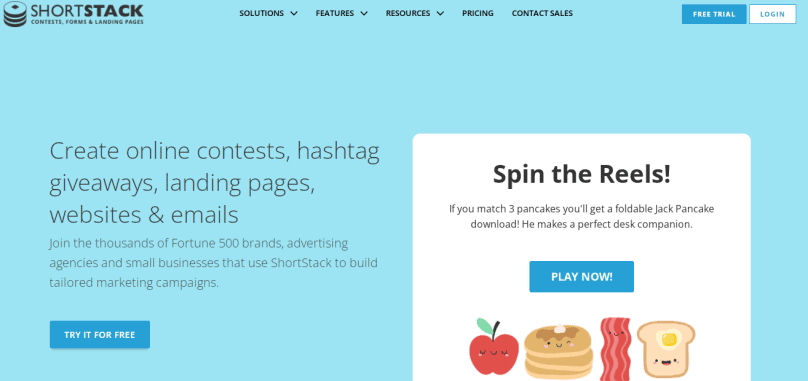 ShortStack is one of the best platforms to run giveaways and contests. You can easily create and publish the campaigns and track the results. ShortStack also comes with an option to track main metrics for each campaign, such as the number of views, shares, engagement, and more.
Pricing: The price goes from $99 for a Business plan, $249 for an Agency plan, and $499 for a Brand plan. You can even get an Enterprise plan, for which you will need to contact ShortStack's sales team.
5. LikeAlyzer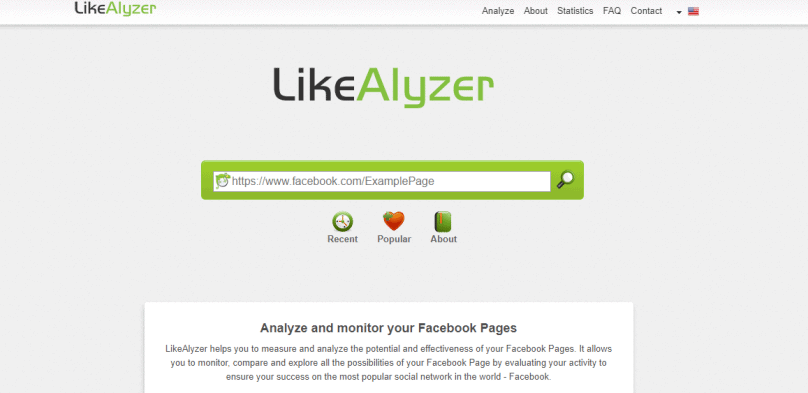 LikeAlyzer allows you to quickly and efficiently analyze any Facebook page. All you have to do is enter the link to the Facebook page you want to inspect, and you'll get an overall score with recommendations you can work on later.
Some metrics that are being analyzed are the number of posts per day, number of likes, comments, and shares, length of every post, type of content you are posting, etc. You can also get information on whether you are posting at the right time.
Price: LikeAlyzer is 100% free.
6. Buffer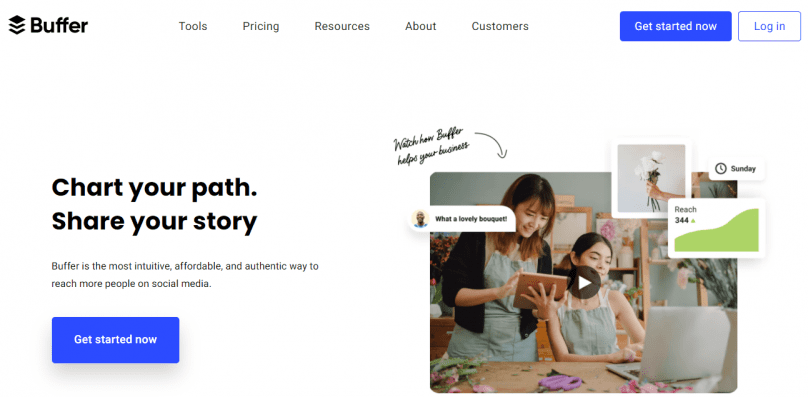 Buffer is probably one of the most famous tools on this list. Other agencies use Buffer because they can easily schedule posts on Facebook, Instagram, LinkedIn, Twitter, Pinterest.
This tool also comes with an extension for Chrome and WordPress. After installing the extension, you can easily find new content to distribute and post on social media.
The tool also includes an insights section where you can track your progress (reach, engagement, and growth, precisely). Buffer also allows you to respond to your followers' comments and track your social media presence.
Price: Buffer has a free plan which includes a landing page builder and some basic publishing tools. Essentials plan is only $5 per month and includes page builder, engagement and analytic, planning and publishing tools.
The team plan is $10 per month, and it comes with some essential features. The agency plan is $100 per month, and with it, you can manage ten or more social media channels. All paid plans come with a 14-days free trial.
To Wrap Up
These six best Facebook marketing tools for agencies will help you work faster and better.
Whether you run a Facebook page for yourself or your client, they will help you prepare content and schedule posts easier.
You will also get insights and important metrics faster and engage with the audience easier.