The holiday season is here, and the weather is cooling down, which means it's also the perfect time to get ready to send out a bunch of holiday emails to your prospects. Haven't you got ready for your holiday sale yet?
The holiday season is the crucial period when you can use an #EmailMarketing agency for your #business to make your #holiday campaigns easier
You've heard it right! Every business will set high hopes and goals for their business during the holiday season. This is the crucial period when you can use an email marketing agency for your business to make your holiday campaigns easier.
Whether you're selling products or services, there are several things you should keep in mind when sending out any kind of email. Let's look at these nine different holiday templates you can use to impress your subscribers!
1. Halloween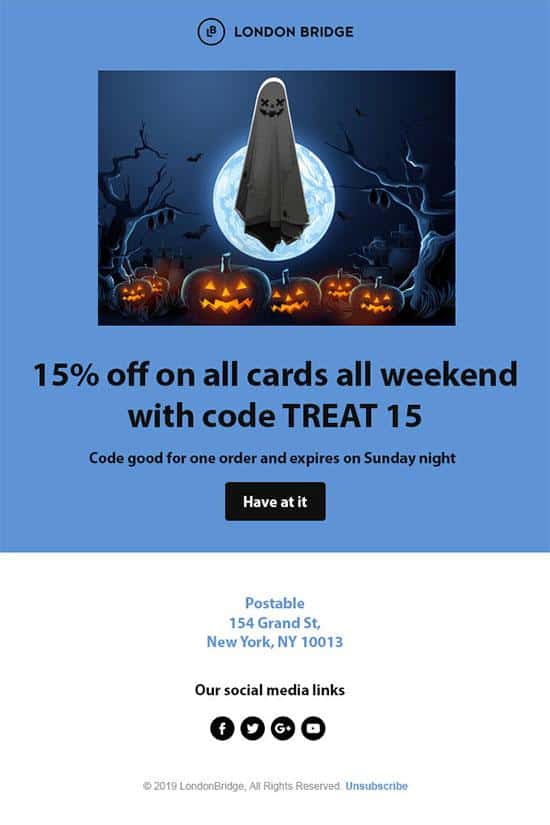 It's time for Halloween again. Send these email templates to your subscribers to make the most of this spooky season! Halloween is the best time to reach out to your subscribers, and I have some great Halloween email template ideas for you!
Halloween email templates are usually:
Spooky, weird, funky, and playful
Add more fantasy to your content- for example: "Open if you dare", or "trick or treat"
Think how you can include funny words like "Halloween," "spooky," "scary," and "ghosts and pumpkins emojis" in your subject line.
Halloween sale price should be highlighted
Add blood, gore, pumpkins, webs, and crawling spiders to your website
Dress up your logos as if it is Halloween
Have a look at these spooky Halloween templates to design yours.
2. Thanksgiving Day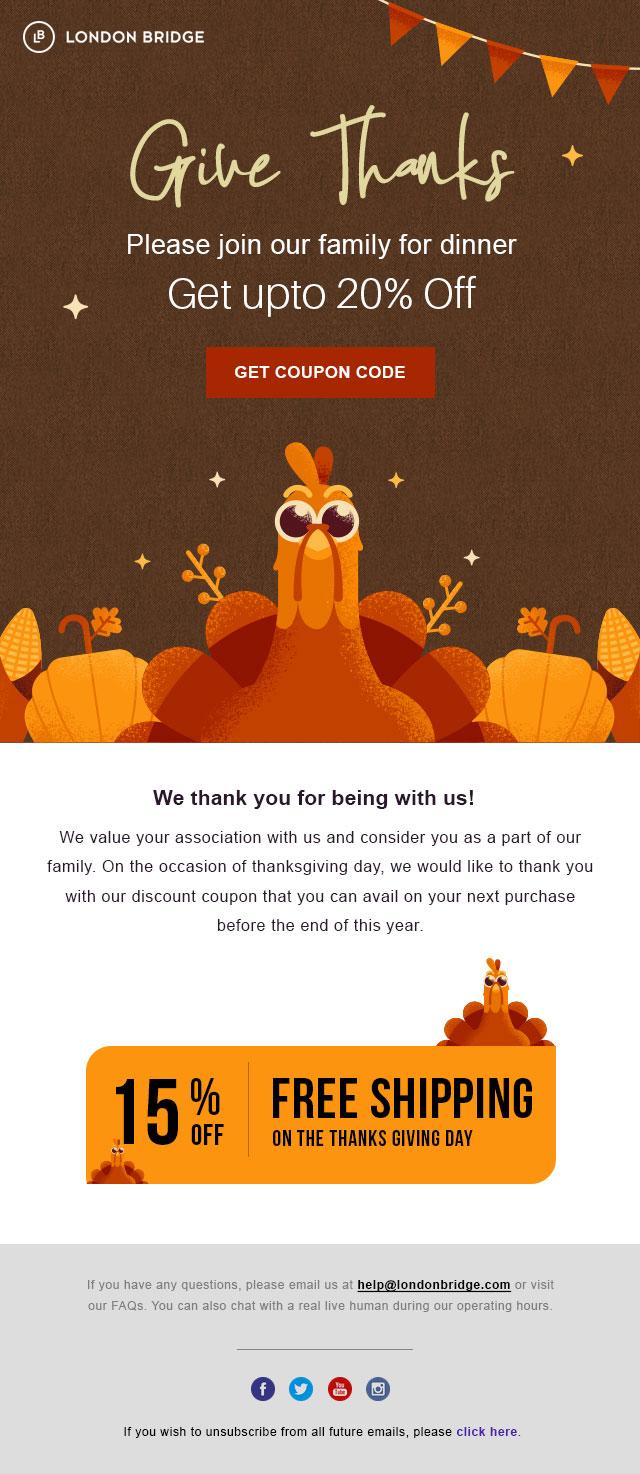 As Thanksgiving Day approaches, it's important to remember the real reason for this holiday. It's not about being thankful for a full stomach or even having time off from work; it's about giving thanks for the little things that matter most in life.
This email template is designed to remind your subscribers of all those things they have to be thankful for in their lives. Using this template, you can help them take some time away from their daily routine and reflect on all they have been given by God above.
It is also important to thank your customers for being a part of your website. Make your customers feel special when they read your thanksgiving email. Look at the example given below.
Here's a cute turkey positioned in the center of the email along with a thank you note to the customers. In addition to this, they have also added coupon codes and free shipping to make it extra special for the subscribers.
3. Black Friday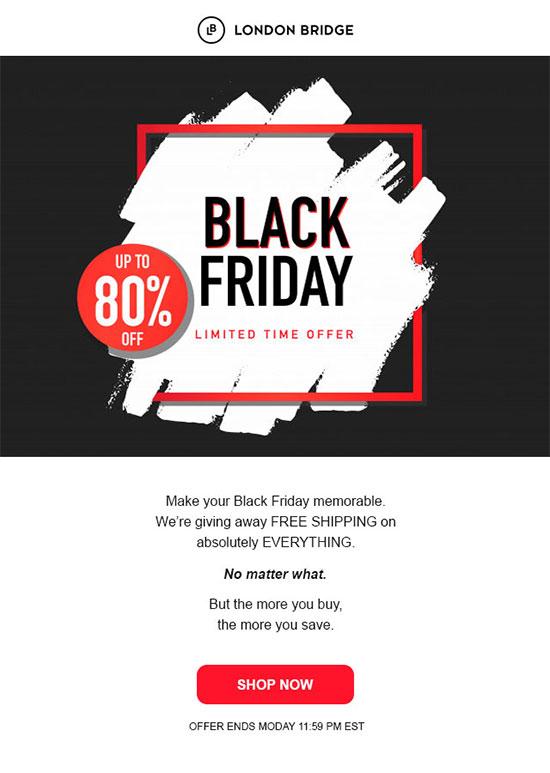 Black Friday is one of the most important days in the retail calendar. It's a time when millions of people head out to stores, big and small, to take advantage of some fantastic deals on products they've been waiting all year to buy.
Black Friday takes place after Thanksgiving—it's named after the day when sales start going live at midnight on the day itself hence the term "black." So it makes sense that holiday emails sent during this time are likely to be read by many more subscribers than usual.
This is the right time for you to get hold of abandoned carts. The customers who abandon their carts will definitely buy the product when it's on a deal.
Look at these super cool Black Friday templates.
4. Cyber Monday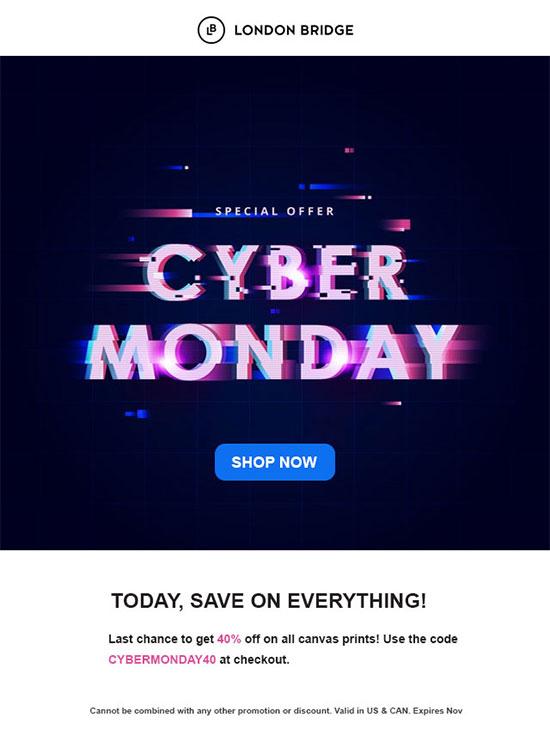 Cyber Monday is a marketing term for the Monday following Black Friday, the busiest shopping day of the year. It's a good time to send out an email blast because people tend to shop online at this time of year. You can use it as an opportunity to promote your products and services by adding them to your email templates.
5. Small Business Saturday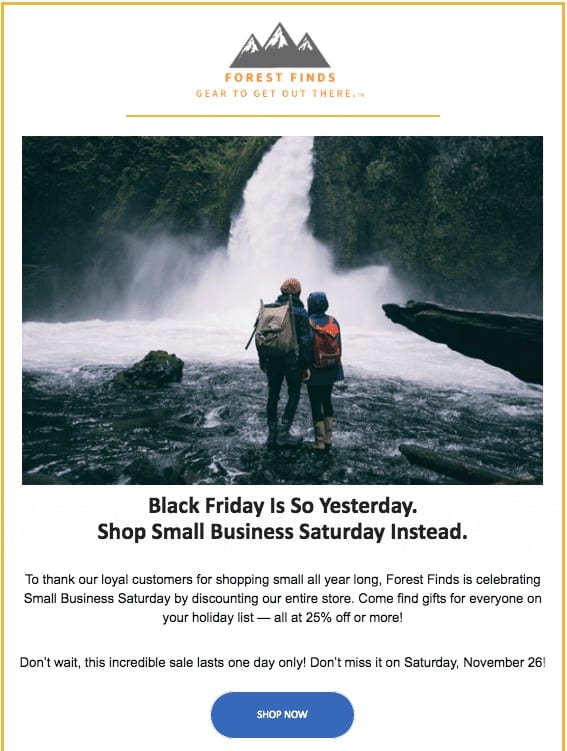 Small Business Saturday is a day to support small businesses. Small businesses are the backbone of our economy and it is also a great way to support local jobs and the community.
If you want to really go above and beyond, consider using this email template on Small Business Saturday:
Keep things simple
Share your story and mention why you have started this business- this can motivate people to buy from you
Tell your subscribers why you love them by offering something special on Small Business Saturday.
From a discount code that they can use at checkout until midnight
An exclusive sale that only subscribers will find out about- we can make them special by doing this
Have a look at the template below to get inspiration for your Small Business Saturday.
6. Giving Tuesday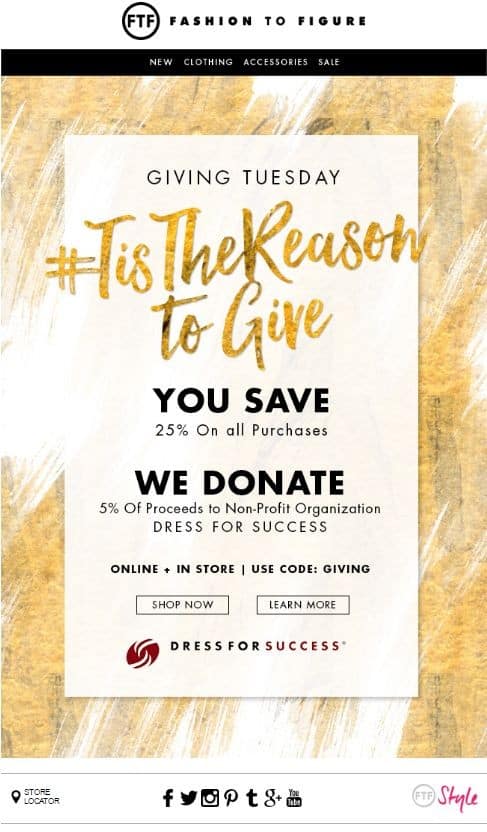 Giving Tuesday is a global day of giving that celebrates the spirit of generosity. This year, Giving Tuesday falls on November 27th.
It was started in 2012 by a group of New York City marketing and public relations professionals who wanted to create an alternative to Black Friday and Cyber Monday to promote charitable giving around the holiday season. They felt that Black Friday had become too focused on materialism and was looking for a way to refocus attention on giving back instead.
As a result, Giving Tuesday was created as an outlet for individuals and companies wishing to donate their time or resources towards charitable causes during this time of year when so many people feel pressure from family members asking for gifts during Thanksgiving dinner!
Moreover, it's the time when several brands raise funds from customers and give the proceedings as charity for a good cause. Create email campaigns that add value to everyone. Here's an example of a Giving Tuesday email template.
7. Christmas Day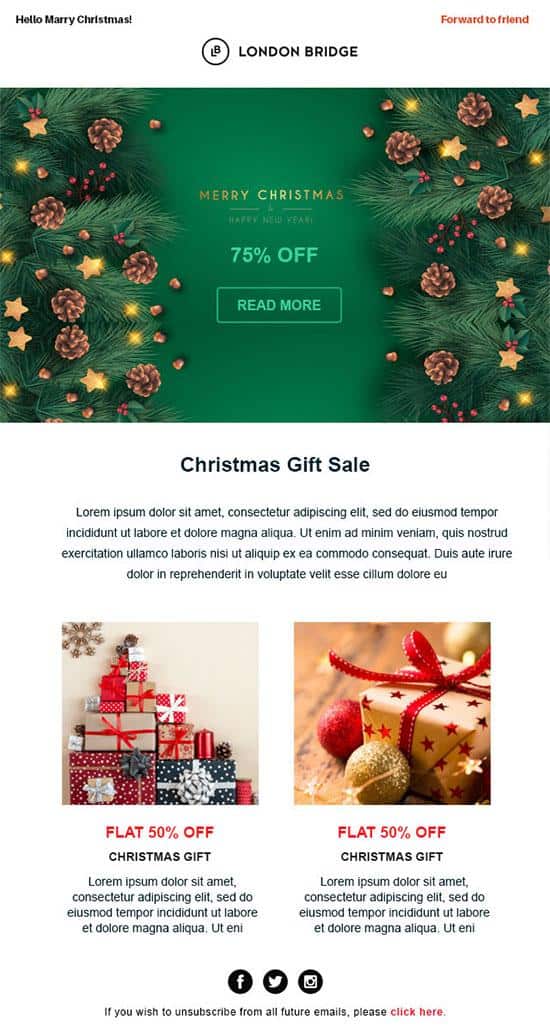 If you're looking for a way to increase revenue and engage with your subscribers on Christmas Day, it might be worth considering sending out a holiday email! The key here is to ensure that your template is relevant to your audience.
You should also keep in mind that this type of template will probably be read by people who are not necessarily excited about the holidays at first glance. So it's important to provide them with something engaging.
If you want inspiration for designing your Christmas email campaigns, take a look at our list below, I've included three different templates that will help get you started:
8. New Year's Day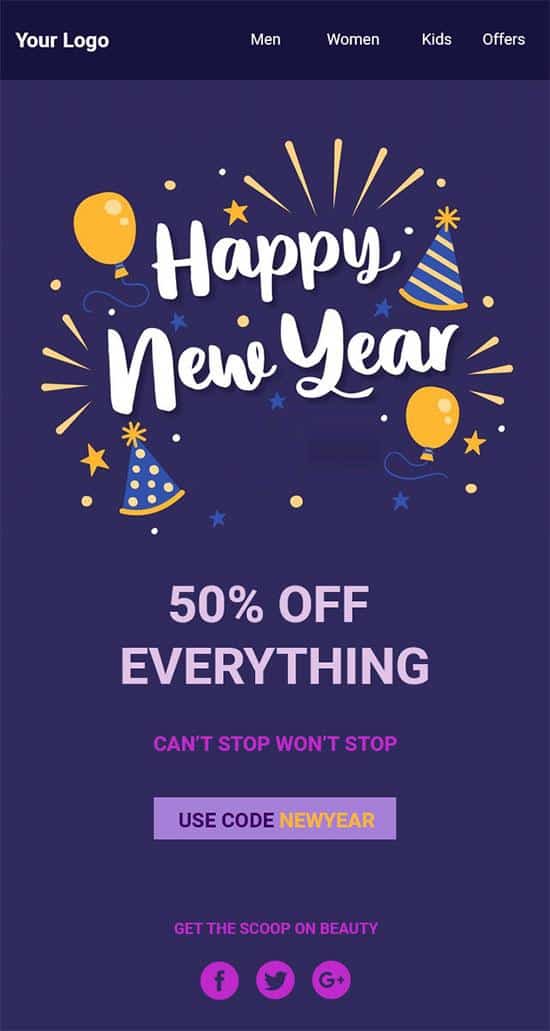 New Year's Day is a great time to send out an email. You can use this template to send out a greeting that celebrates the new year, or you can also use this template to send out an email about your New Year's resolutions.
You know what?
Email is a great way to reach your customers on New Year's Day. You can use this template to send out an email that celebrates the new year, or you could also use it as part of a post-Christmas sale by sending out information about discounts and special offers. Also, include the reflections on your business over this past year and appreciate how far you have come along with your customers.
Check these super cool New year's day templates for more ideas.
9. Winter Season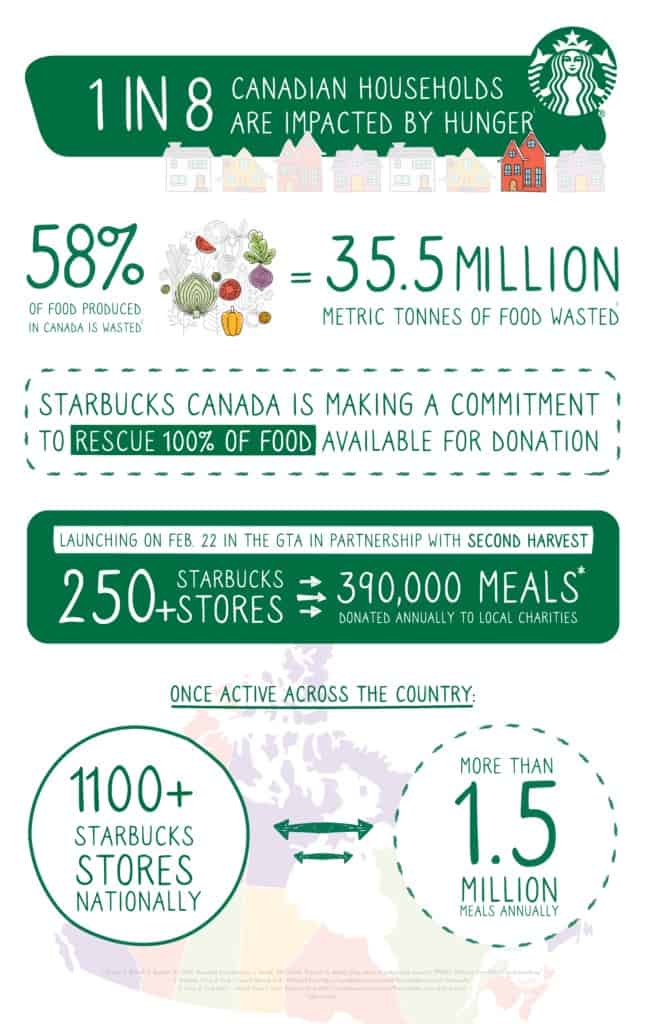 Winter is a great time to give gifts to your loved ones. People are home from work, and the weather is cold, making it the perfect environment for curling up on the couch with a blanket and binge-watching Netflix.
It's also a great time to think of others and give back to the community. Many charities need help in winter when donations are down due to less foot traffic in stores and slow online shopping during cold weather.
Source: Starbucks
Conclusion
These templates will give you some great ideas for your holiday emails. They're all very easy to customize and come with a ton of features that will help you create something truly unique for your subscribers.
I hope this article has inspired you to take advantage of these templates so that next year when it comes time to send out Thanksgiving, Christmas cards, or New Year's wishes, you'll have an arsenal of templates ready to send out a bunch of emails!