A WordPress freelance business is an excellent way to be your own boss – without having a lot of overhead. There's a lot of entrepreneurs who are doing this and competition is fierce.
Here are a few tips that will help you stand out from the crowd and start your own #WordPress #freelance #business.
1. Learn About Automation Tools
A great WordPress site starts with proper organization. There is no need to fill your desk with sticky notes or carry around a notebook. Those tools may keep your to-do list running, but it won't help you scale your WordPress site to any success.
For that, you need automation tools. Automation tools take the details of project management, time tracking, and communication – and handle it for you. This can save a lot of time and stress. Some valuable automation tools include Trello, Asana, Wrike, and Basecamp. All are web-based and offer automated reminders of all the tasks you need to do to keep you on track.
You can access the platforms from anywhere with an internet connection – meaning no longer having to drag around a day planner or realizing you forgot something at the office. Both tools are also free to try, so you have nothing to lose.
2. Be and Appear Professional
Don't neglect your own website in favor of working on clients' projects. Potential clients need to see what you can do with WordPress, so your professional website is the best showcase for that. It is so simple to create a professionally looking website nowadays that you have to do an outstanding job to actually be noticed.
The aesthetics of the website should be sleek, and easy to read, but you have to go deeper than that. User experience is most important: the most relevant information should take center stage and not be cluttered by too much info.
First impressions are most important, so when prospects land on your website, they should immediately know what you offer and why you're better than the rest. Having a well written and well-designed business proposal is also key if you want to look professional and organized. And rather than just using a boring Word document (like most freelancers), it might pay off to use a tool that is a bit more advanced and incorporates some automation – such as Qwilr's business proposal template. "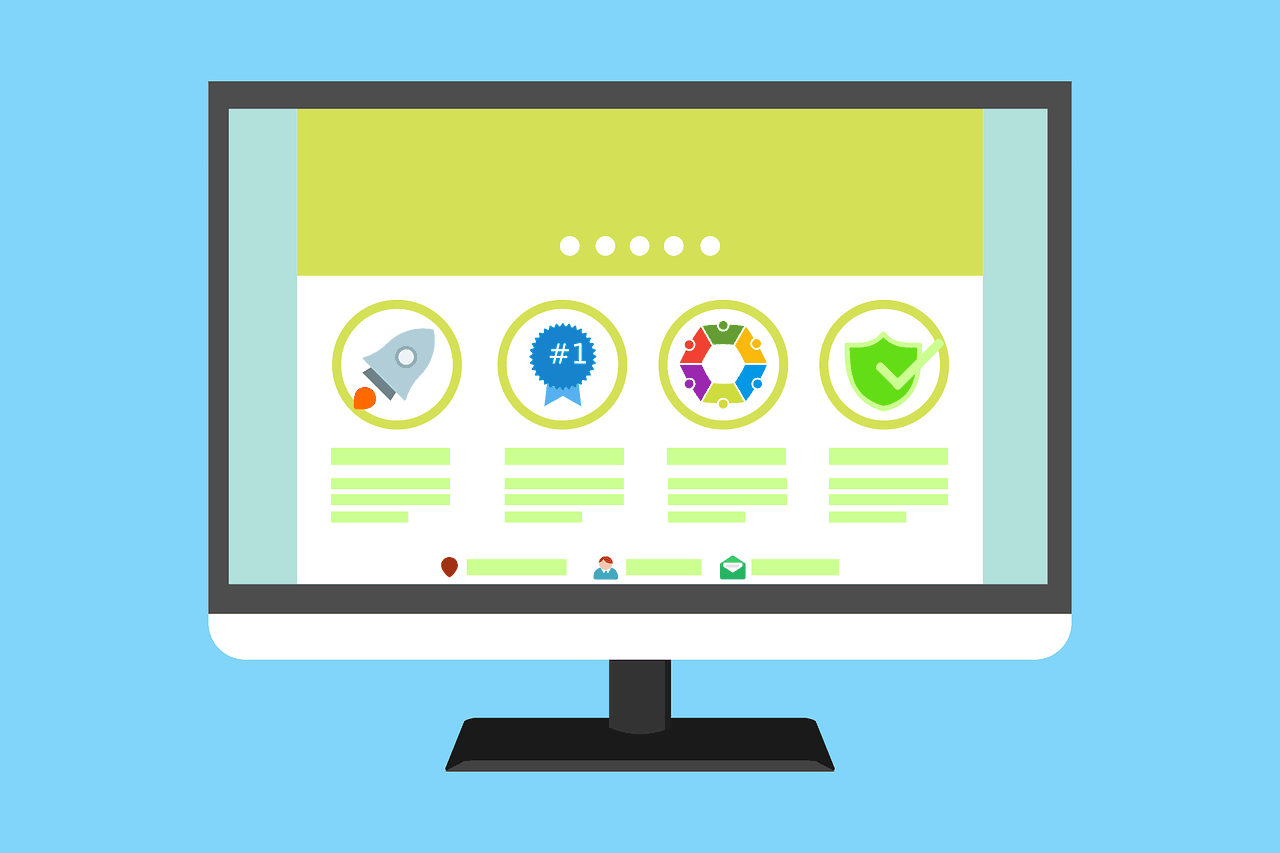 Once you have a theme that fits your brand, make sure you have all the elements of the website accounted for. If it fits with your business, include a portfolio of your work somewhere on the website so potential clients can understand your talents.
Contact Information
Real professionals have easy ways to reach them. Make sure you have a valid email address with the name of your business on it.
Avoid using free services like Yahoo, Gmail, or Hotmail. Here's a good demonstration: Which looks more professional? contact@yourbusiness.com or yourbusinessname@gmail.com?
Many email hosting providers let you have a custom email address for just a few dollars per month. For example, Gmail offers custom emails as part of their G Suite. On top of that, lots of them offer this feature as part of their email marketing suites, so you might want to look into those to boost your reach.
The Invoice
An invoice gives a serious impression of the professionalism of your business. Some automation and project management software programs will generate invoices for you, and that could be a good option. Make sure your invoice includes all the required information.
If you're dealing with international customers, the required info might differ from country to country, so research what to include before you make the invoice. Additionally, if you already use a service like QuickBooks, PayPal, or Stripe – these services can generate an invoice for you as well. The best invoice software will automatically send out invoices or prompt you to send out invoices in a timely fashion.
3. Back Up Everything
Losing your data can be costly – you will have to rebuild things and you'll have overdue projects. Losing your clients' data can be a death sentence – especially if you're also dealing with sensitive information. Ensure your business by investing in a backup system that will keep you safe.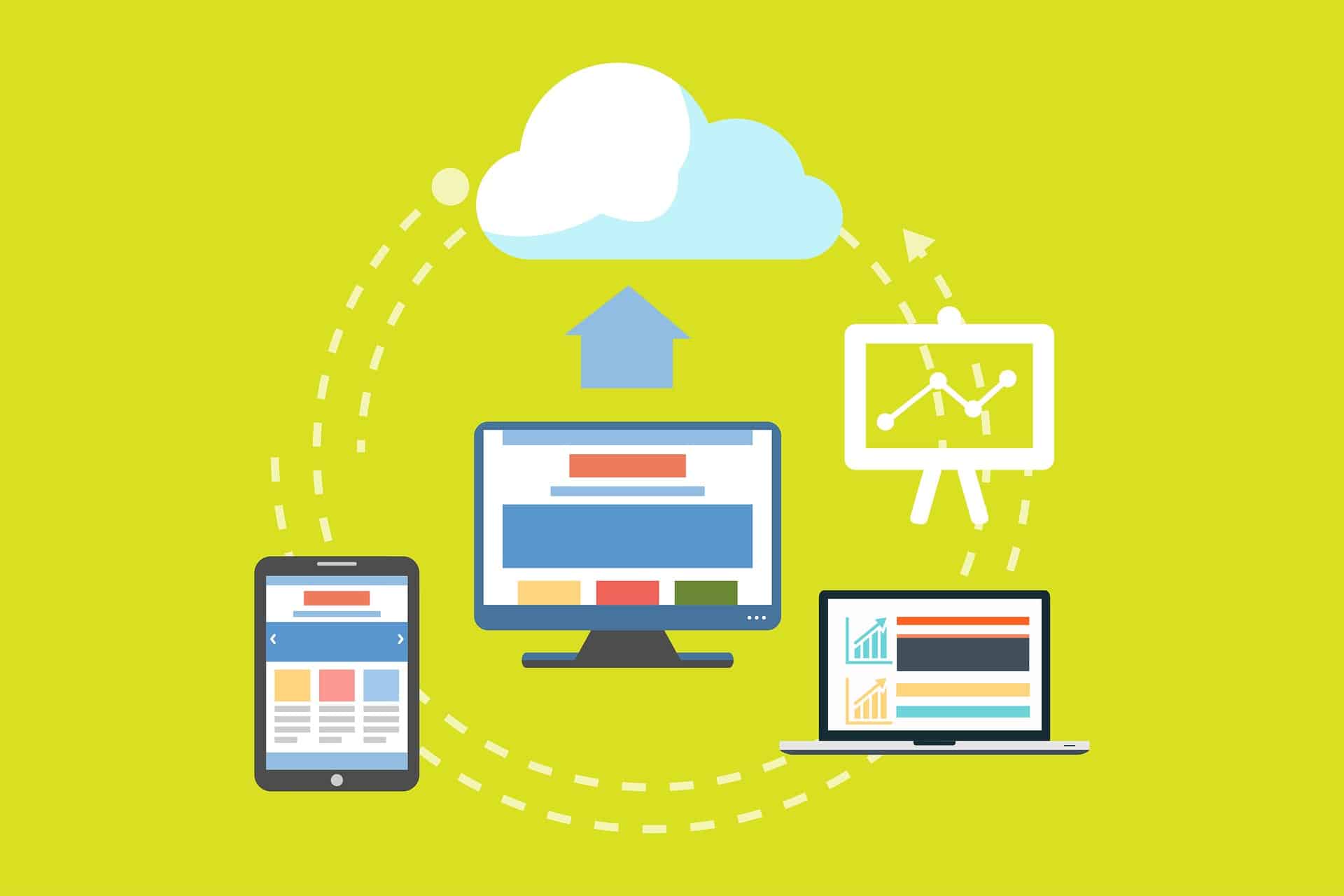 Invest in tools that back up everything to a cloud environment. This not only keeps information in a safe location — but it also allows you to access all your data and files from multiple devices and locations. For Microsoft users, Microsoft OneDrive is a go-to option, especially if you already use Office 365, as it comes as part of the bundle.
OneDrive automatically backs up all your data in real-time and lets you access it from any device. You can access, share and edit it on the go thanks to their powerful online apps. The biggest benefit is that you can give access to your clients so they can check up on progress whenever they want, and you can even set up an FAQ or Knowledge Base they can refer to.
For your coding purposes, use a revision control system like Git that will allow you to automatically save code editing tools and software.
4. Listen to Client Demands
Your clients are the best resource for understanding what you are doing well in your business and where you need to make changes. Establish a protocol to have open, two-way communication with clients to reap all the benefits.
One great way to approach client feedback is to build a feature request list. Anytime a client requests a certain feature for their WordPress design, make note of it on the list. Keep track of those requests that repeatedly come up. The most requested features list will become your best hits. Focus on those features to attract more business and to identify where to scale for company growth.
5. Make Sure to Diversify Your Offer
The most successful WordPress freelance businesses don't rely on a single product – they diversify their offer and follow industry trends. For example, you might want to start with a simple WordPress site design for clients. The issue with this is that it's a service-based model, meaning that you have a cap on how many clients you can have at any time. Look for opportunities to grow your business.

In order to scale, you might want to transition your offer into developing pre-made WordPress themes and plugins that could be sold over and over again — a product-based model. Do not depend on a single source of revenue, diversify your offer instead. For instance, if you focus on plugins, you can diversify the offer by including an e-book that helps WordPress site owners learn new WordPress tips and tricks, or how to use these plugins.
This offers multiple streams of revenue that serve as a safety net if the core business becomes slow, but they don't spread the business too thin. To ensure your WordPress Business thrives, invest in the right technologies and follow industry trends.
Listen to your clients and see which features they need most to find ways to diversify your offer. Make sure they can reach you easily and develop real, personal relationships with your clients.