YouTube is one of the most popular video-sharing platforms in the world, with billions of users and an endless supply of content. But what if you want to convert your favorite YouTube videos into audio files? You can use the YouTube to WAV converters.
WAV (Waveform Audio File Format) is a lossless audio format that is often used for professional audio applications. It offers high-quality sound and is compatible with most media players. So, if you're looking for a way to convert your YouTube videos into high-quality audio files, a YouTube to WAV converter is the way to go.
In this article, we'll take a look at some of the best YouTube to WAV converters available online. We'll also provide a step-by-step guide on how to use these converters to convert your YouTube videos into WAV files.
It is crucial to note that these YouTube converter applications should only be utilized for converting your personal YouTube videos or those with Creative Commons reusable licenses.
Best Youtube To Wav Converters
HitPaw Video Converter
Snap Downloader
Uni Converter
4K Downloader
ByClick Downloader
Save the video.com
Ontiva YouTube to WAV Converter
Youtube2Video
Video Proc
YTBTO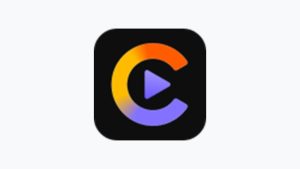 HitPaw Video Converter is the top choice for converting YouTube videos and music to WAV on both Windows and MacOS. It offers high-quality conversions at 320kbps, and its user-friendly interface makes it easy to use. Additionally, this software offers the capability to batch download video and audio from over 10,000 websites, not just YouTube.
HitPaw Video Converter is an ideal tool for downloading YouTube videos and music in WAV format at 320kbps. Additionally, it also supports downloading music from other popular platforms like SoundCloud, Apple Music, Spotify Music, and MixCloud in MP3, WAV, and Flac.
Furthermore, the software is equipped with a built-in Vocal Remover feature that can help you separate vocals from music. With its ultra-fast download speed, you can quickly and efficiently download your desired content.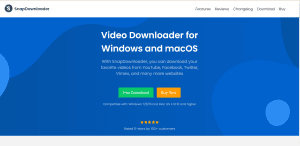 Snap Downloader is one of the most popular YouTube to WAV video converters and it holds the top spot on our list due to its exceptional features. With this tool, users can download videos from over 900 websites and convert them to various video and audio formats. It gives you the flexibility to save either the video or just the audio in WAV format.
In addition to its downloading capabilities, Snap Downloader allows you to select specific segments of a video to download, modify, or view offline. It also features a built-in queue system that enables you to download multiple YouTube videos simultaneously and even set a timer for video downloads to happen at a later time. It also has the capability to extract audio from videos and save it as a WAV file.
This software also allows you to convert YouTube playlists to the uncompressed audio format of WAV. It comes equipped with a built-in trimmer that allows you to download only the desired parts of a movie. Furthermore, Snap Downloader has a 24/7 customer assistance department available to help with any issues or questions.

Wondershare UniConverter is another excellent video converter that can help you convert YouTube videos to WAV. This software is often considered the top choice among experts for editing videos. With its help, you can convert and edit videos simultaneously. You can also try out the UniConverter for free for 30 days, but if you plan to use it frequently, it is recommended to purchase the premium version.
The UniConverter is compatible with both Windows and Mac operating systems. Additionally, it offers a wide range of services beyond video conversion, including editing, trimming, burning DVDs, and more.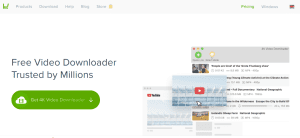 With the free 4K Video Downloader, you can download videos, playlists, channels, and captions from YouTube, TikTok, Facebook, Vimeo, and other video sites. You can use a 4K downloader to download high-quality videos in HD 1080p, HD 720p, 4K, and 8K resolutions. Just copy the URL and paste it into the program.
You can also convert fresh YouTube videos from your preferred channels using the 4K Downloader. It enables you to download your own YouTube Playlist, Watch Later, Liked Videos, and YouTube Mix. It also allows you to download YouTube video annotations and subtitles. It supports 50 languages for this. Different audio and video formats are supported.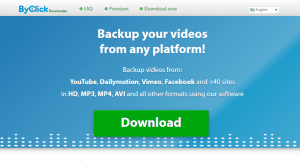 You can use By-Click downloader to convert YouTube videos to Wav format in just a few clicks. This software was designed specifically for Windows. It's the easiest and safest way to download and convert videos from the most popular websites.
It includes Instagram, Facebook, TikTok, and more. All downloads are smooth, quick, easy, and free. With its simple interface, you can download as many videos as you wish at once.
Savethevideo.com

It is one of the best YouTube to Wav converters that can convert video into the format you want. Furthermore, it is free of charge. It offers over 370 formats to choose from. In addition to Instagram, Facebook, Vimeo, and others, it is compatible with multiple social media sites. You don't have to worry about the interface because it is quite easy to use. You can download videos in 4K and 1080p using savethevideo.net.
The savethevideo.net website allows you to convert a YouTube playlist. In addition to choosing the bandwidth and video quality, you can also trim the video and audio. You have the option to choose from 38 Kbps to 320 Kbps CBR. Additionally, it lets you choose what section of the video you want to download and convert.
Ontiva YouTube to WAV Converter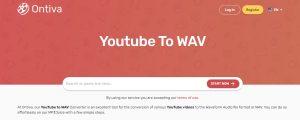 A free online YouTube to WAV converter like Ontiva is also a great way to convert YouTube videos to WAV files. It is designed specifically for this purpose. With this great online converter, you can convert YouTube videos to WAV format. It will provide you with the highest quality WAV files. Everyone can convert files for free.
Moreover, Ontiva allows you to convert video into Wav without facing any difficulty. Furthermore, it is compatible with many well-known social media websites. Therefore, you can download and convert videos from such websites. This tool does not require you to complete surveys or captchas. Ontiva is free of pop-up ads, and has millions of satisfied users. Become a member and get your conversion right away for free.
Youtube2Video

Youtube2Video is another excellent video converter for converting YouTube videos to Wav. It gives you access to all of its features online without having to pay an additional fee. It also allows for rapid WAV video downloads.This site is easy to use and free of ads. You do not need to sign up or subscribe to use it.
You can convert YouTube videos to WAV format on YouTube2Video for free. Therefore, there is no fee for using this service. YouTube2Video is one of the fastest online converters available. You receive the highest quality converted file.
The YouTube2Video is assured to complete your task, unlike the majority of converters that might not work correctly. Video can be converted to the user's favorite format. In addition, YouTube2Video can be accessed by all operating systems and software. The website's easy-to-navigate interface and clean design have contributed to its success as a YouTube to Wav converter.
Video Proc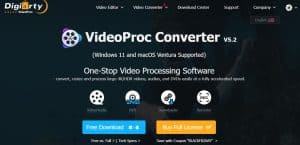 Another good video converter on our list is Video ProC. Though it is a video editor, it can also be used as an excellent video converter. Both the premium and unpaid versions of this program are offered. Since it is an editing software, you can do whatever you want. You are free to edit your downloaded file however you want. Captions can also be added or taken off. Users of Video Pro can also improve the CBR or VBR of the audio file. With Video Pro, you can download the whole playlist to your computer.
With this video editor and converter, you can convert your video to a variety of other formats, such as WAV, MP3, M4A, FLAC, AAC, OGG, AC3, AIFF, CAF, and M4R.
YTBTO

YTBTO is another best YouTube to Wav converter on our list. It's free to download videos instantly from YouTube. The software has a 100%, satisfied customer base. You can convert videos in just three simple steps. In addition to not causing viruses or errors during the downloading procedure, it does not contain harmful advertisements.
There won't be any problems when using their service, as the creators of YTBTO regularly update their websites. The website will allow you to convert the files if they are on YouTube. In addition, the website does not require registration or forms in order to convert the files.
Frequently Asked Questions (FAQs)
What are Youtube to Wav Converters?
Youtube to Wav converter is for to download youtube videos in wav format. You can convert video in high-quality WAV. Save any YouTube video with ease. It allows you to convert files in a batch.
Why to USE YT to Wav Converters?
Using YT to WAV Converter, you can convert clips to WAV format, store videos on your PC, and transfer converted audio files to your music library or MP3 player.
What is Wav File?
A Wav File is an audio file format. It is a popular format used to store audio files on your computer.
Is it legal to Download Youtube Video to Wav?
No it is illegal to convert any video from YouTube to WAV file.
Conclusion
Thank you for reading our article on the best YouTube to WAV converter and online downloader. In today's world, it is hard to find a time when we are not connected to some form of electronic media. Whether it is watching a video on YouTube, listening to music offline, or downloading files from the internet, having the right tools can make life a lot easier. Our list of the 10 best YouTube to WAV converters and online downloaders will help you get everything you need in one place so that you can maximize your productivity and entertainment experience.